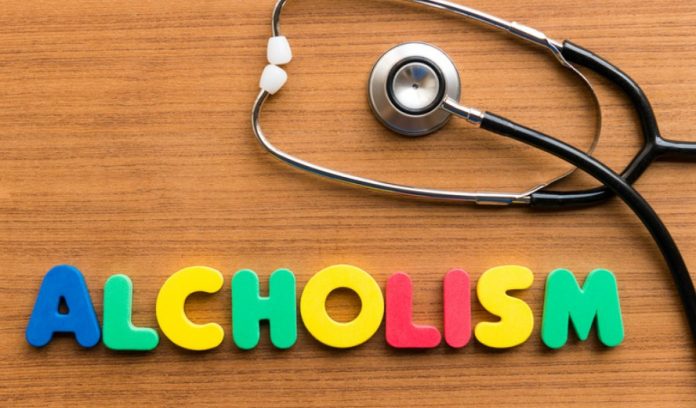 You'll know it's time to seek professional treatment if you've tried several times taking a break from drinking or quitting without success, you're facing multiple problems in your life because of your drinking, and withdrawal symptoms appear whenever you don't drink.
If you relate to these signs, it's an indication you're suffering from alcoholism, an illness that's best treated through an alcohol rehab program. Rehab is for you and anyone struggling with this addiction who wishes to turn their life around. Even better, there are various rehab options to suit your preferences to have a stress free lifestyle.
Alcohol Rehabs Reinvent Alcoholism Therapy in 2022
Alcohol Rehab for Teens
Rehab facilities offer customised alcohol addiction rehab programs for teenagers. As a teen wanting to find total recovery from alcohol addiction, you're assured you'll go through treatment in a comfortable, home-like environment alongside other peers in recovery.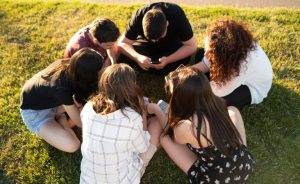 Completing a medically-supervised alcohol detox process first is necessary to help you come off alcohol safely and comfortably. After detox, you'll take part in individual and group therapy sessions with therapists who will help you:
Resolve the underlying reasons for your drinking — be it peer pressure, family problems, academic challenges in school, self-esteem problems, or personal issues. You'll learn healthy ways to cope with these difficulties.
Deal with any mental health problems you're experiencing
Understand the consequences of alcohol use and guide you in making healthier choices
Discover your passions and productive activities you can engage in during your free time
Teach you ways to communicate with your family and peers effectively
Teen-specific rehab programs also place a strong emphasis on family therapy. Family involvement will ensure you have the moral support of your family members as you work on defeating the addiction.
Alcohol Rehab for Men
Many rehab centres offer men's-only rehab programs for alcohol addiction to give male clients a stronger sense of belonging throughout their rehab treatment. This type of program is the best choice for you if:
You'd like to be in the company of other men during group therapy sessions
You want a safe and supportive space to talk about your struggles with other men pursuing recovery from alcoholism
You're more comfortable engaging therapists who have experience helping men go through recovery from alcohol addiction.
Your personalised rehab program will include a medically-assisted detox process and intensive therapy sessions (individual and group therapy) to help you address the issues that trigger your drinking and learn different ways to achieve long-term sobriety.
LGBTQ+ and Alcohol Rehab
Rehab centres provide LGBTQ-oriented rehab programs to cater to the unique recovery needs of alcoholic individuals who belong to this community. If you identify as an alcoholic LGBTQ+ individual, this rehab program gives you a chance to pursue your healing from alcohol addiction in an inclusive and judgment-free recovery environment.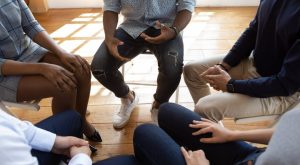 You will first complete a medically-supervised alcohol detox program and then go through intensive therapy sessions to help you work through the root causes of your drinking. Therapy will also help you learn how to approach triggers in your day-to-day experiences. You'll also attend group therapy sessions with other LGBTQ+ individuals undergoing treatment for alcohol addiction.
Alcohol Rehab for Women
Rehab providers offer women-specific programs for women in need of alcohol addiction treatment. A women's-only rehab program will allow you to find healing in a treatment environment that feels safe and comfortable. You will initially go through a medication-assisted alcohol detox process.
Your personalised rehab program will also include individual therapy sessions with therapists who have experience helping women walk the road of recovery from alcoholism. These therapy sessions will help you heal from the traumas and other personal struggles that lead you to drink.
You will participate in women-only group therapy sessions where you'll feel at ease sharing your life experiences with alcohol addiction with other women who resonate with your situation. This sense of belonging and acceptance in rehab will help you make great strides in your recovery.
Alcohol Rehab for Families
Rehab centres offer family therapy programs to help families affected by a loved one's alcoholism find healing and rebuild fractured relationships within the family unit.
As your loved one battling alcoholism starts their recovery in rehab, your entire family too can attend therapy sessions to overcome deep-seated emotions triggered by the family member's drinking problem.
Alcohol Rehab for the Elderly
Many rehab centres offer senior-specific rehab programs that are sensitive to the unique needs of older people battling alcohol addiction. As a senior, you'll go through a medication-assisted detox process with the support of professionals who have experience handling the alcohol detox needs of elderly clients.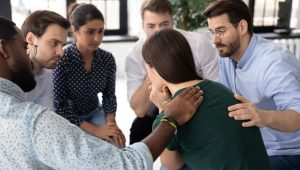 You'll also undergo intensive individual and group therapy with the guidance of therapists experienced in addressing the special challenges seniors face that trigger their drinking problem. Group therapy will allow you to bond with other seniors in recovery, and freely share your experiences with alcoholism in a comfortable setting.
Alcohol Rehab for Former Prisoners
If you're an ex-inmate struggling with a problematic relationship with alcohol, there's hope for recovery. Rehab providers tailor their alcohol rehab programs to meet the treatment needs of former offenders.
After completing a medically-supervised detox process, you'll go through trauma-focused individual therapy sessions to help you heal from the experiences in your past life that trigger your drinking habits. You'll also learn how to successfully navigate recovery despite your current circumstances.
In addition, you'll be involved group therapy, where you'll get to form meaningful connections with other sober individuals during group therapy. Your rehab program will also include aftercare services such as access to a sober housing facility after your treatment and connecting you to employment and volunteer opportunities.
Alcohol Rehab: Final Thoughts on How Rehab Has Changed in the 2020s
Entering rehab for alcoholism treatment is a rewarding experience. Rehab present an opportunity for you to recover from a debilitating illness in a welcoming and comfortable environment, and rediscover the reason to live as an non-alcoholic. There are various specialised rehab programs for alcohol addiction, and you can choose one that aligns with your treatment preferences.