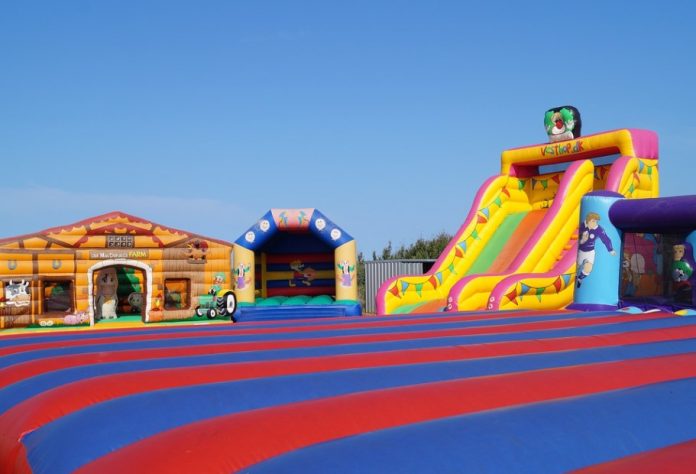 Bouncy castles are commonly seen at children's birthday parties, corporate picnics, amusement parks, and countless other social gatherings and events. They are vehicles that give most of us immense joy. There are numerous types of bouncy castles all over the world. They add a spark to any kid's party. A few companies offer bouncy castle hire in London, which makes this decision difficult.
Bouncy Castle Hire Companies in London
So, if you're searching for fun and exciting things to do with your kids or planning to get any party or event celebrated with fun and frolic, you have come to the right place! In this article, we've put together a selection of those that we think are the best places to hire bouncy castles in London!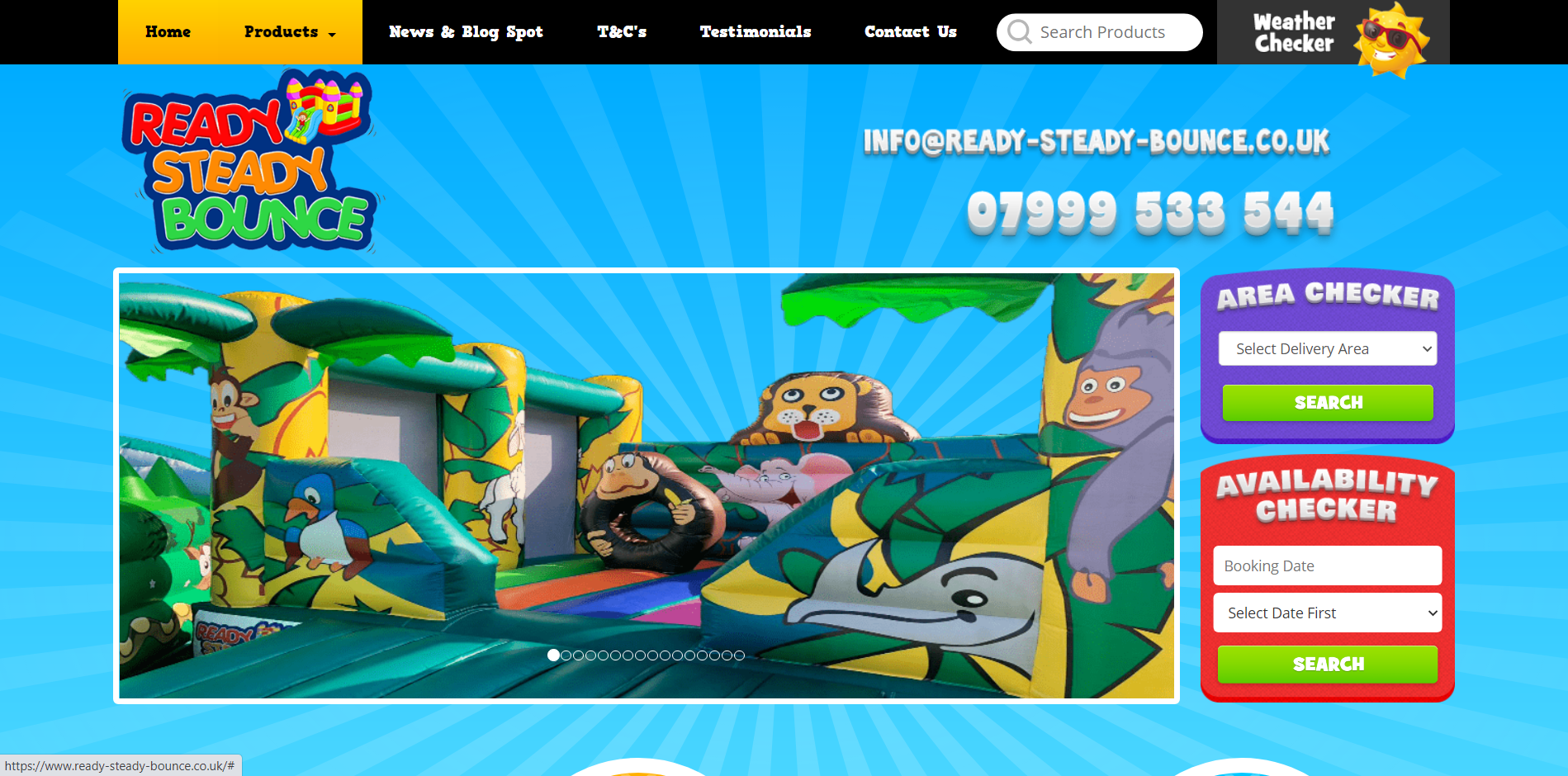 Every year, thousands of families looking for a birthday party hire one of their bouncy castles. Made for all ages, from toddlers to children, to adults- they offer the most choice and versatility.
Furthermore, they can be customized according to the size of the venue, from low-height castles for a small garden to large ones with slides for corporate events.
Kids are sure to have fun on one of their impressive bouncy castles. Completely safe and secure, the children will enter the bouncy castle with a smile and happy shrieks. You can use them indoors as well! Moreover, they're waterproof to avoid any accidents during the rain.
Ready Steady Bouncy is based in Kessington, London, they even provide free delivery to South West, West, and Northwest London. All their products are economically priced, ranging from £90 to £240. They also have a wide range of inflatables for hire. So, if you're throwing a party or just want to have a fun time, Ready Steady Bounce is our top recommendation!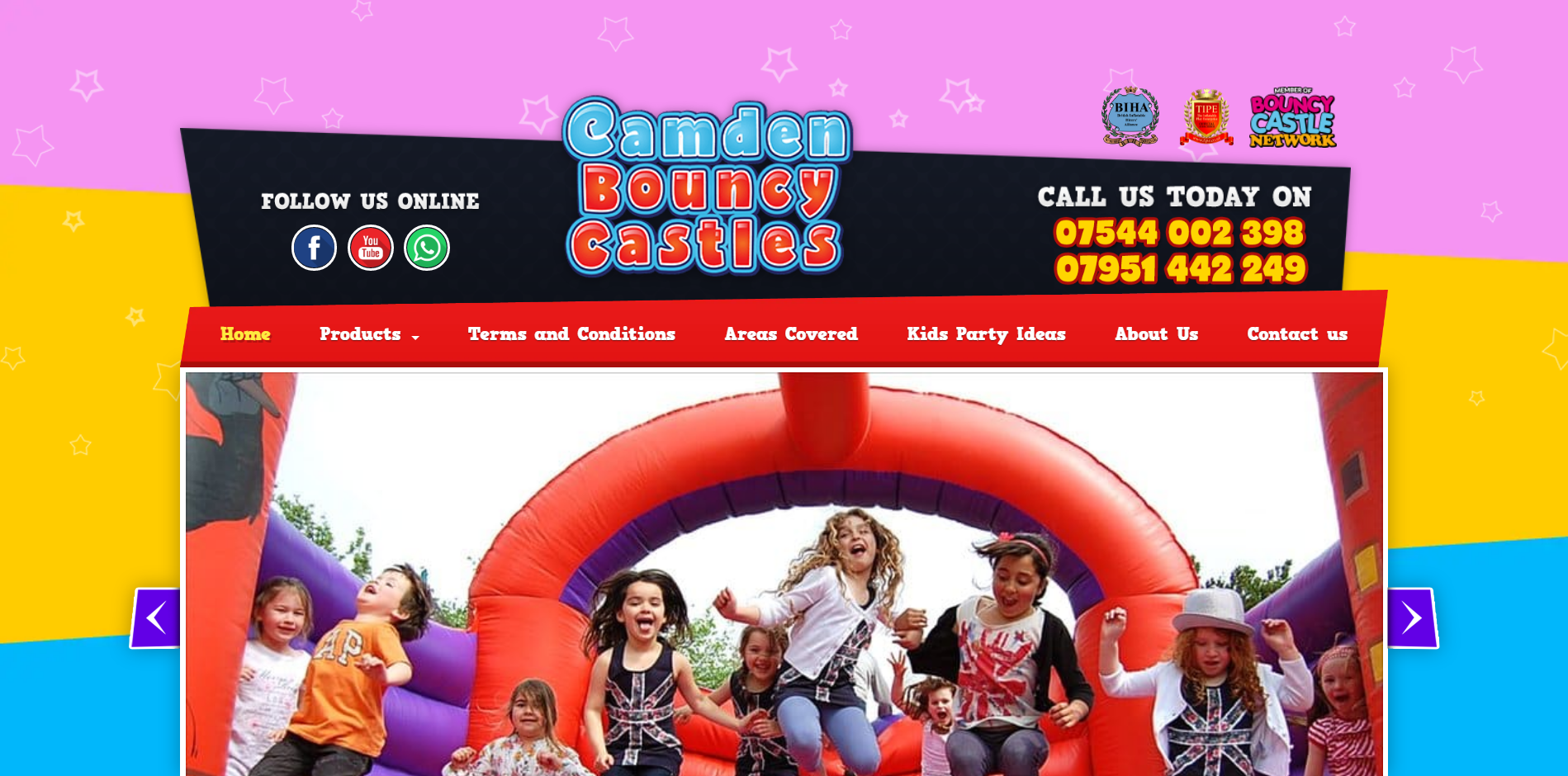 No matter what livery and design you go for, you can be assured of a fun-packed day with the professionalism, reliability, and expertise that is second to none at Camden Bouncy Castles.
Over the years, they continue to invest heavily in leading-edge bouncy castle products and still have all their castles manufactured with the latest material and technology.
So, Camden bouncy castle for hire might just be an excellent, memorable choice! Plus, they provide a wide selection of inflatable themes and styles that match any given party theme. All of their castles are safe, clean, easy to use, yet consistently attractive in terms of décor and overall appeal to children (and their parents!)
3. Tilley's Bouncy Castle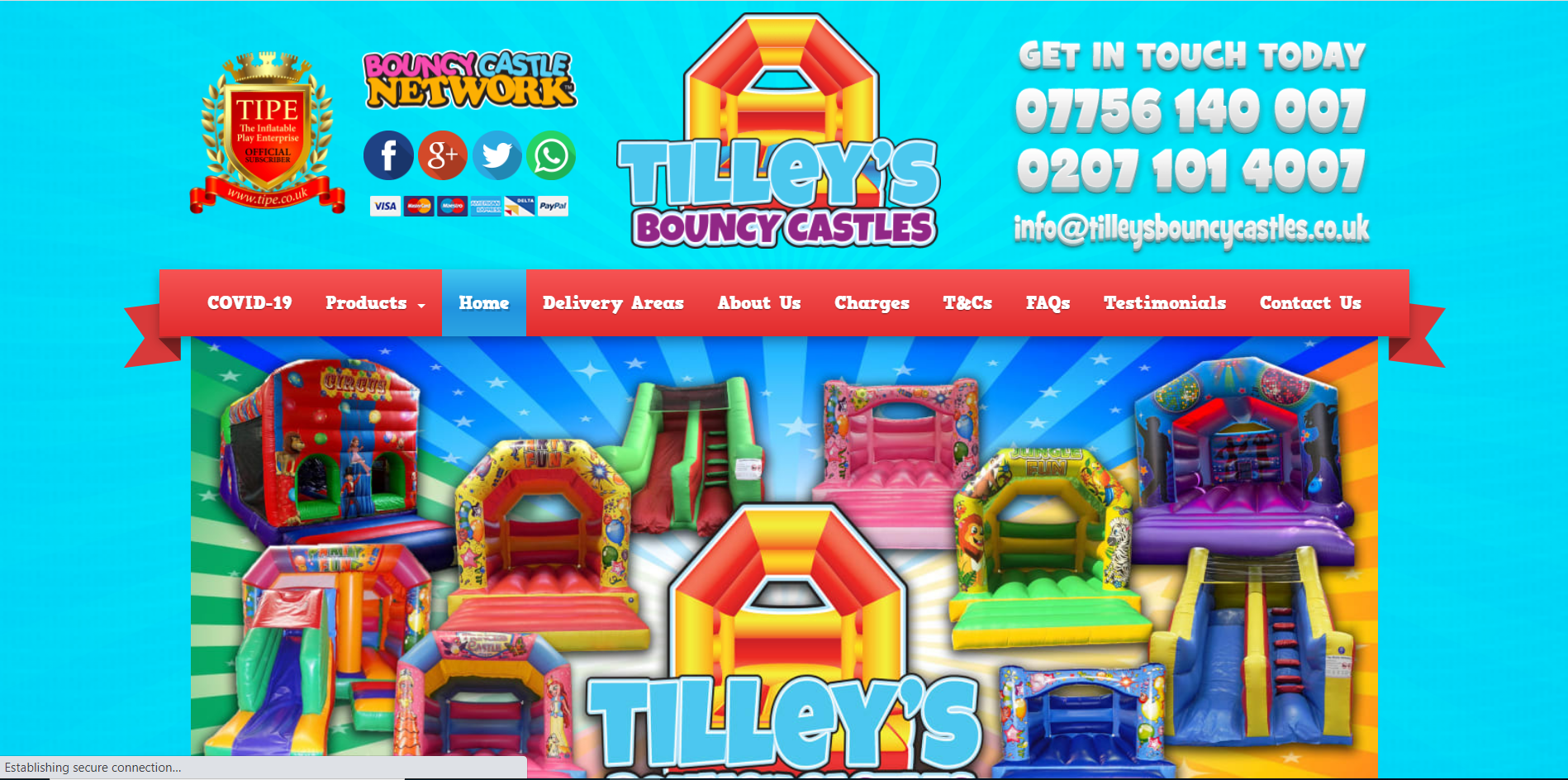 Tilley's Bouncy castles are the ideal entertainment for your event, school fete, or just a day at the beach. They are available for both private hires and public hires and can be used all year round.
They offer a delivery service throughout London and Kent! All their equipment comes with complete safety inspections. They are reliable, professional, and have the correct qualifications to ensure that you, as customers, are protected.
Furthermore, they set up all the equipment initially to be ready for use and dismantle it at the end. This gives you freedom from the hassle of looking for people to do that or doing it yourself. With an online booking system, hiring has never been so easy. They also have equipment that caters to the needs of adults, which makes them ideal to hire for a corporate event!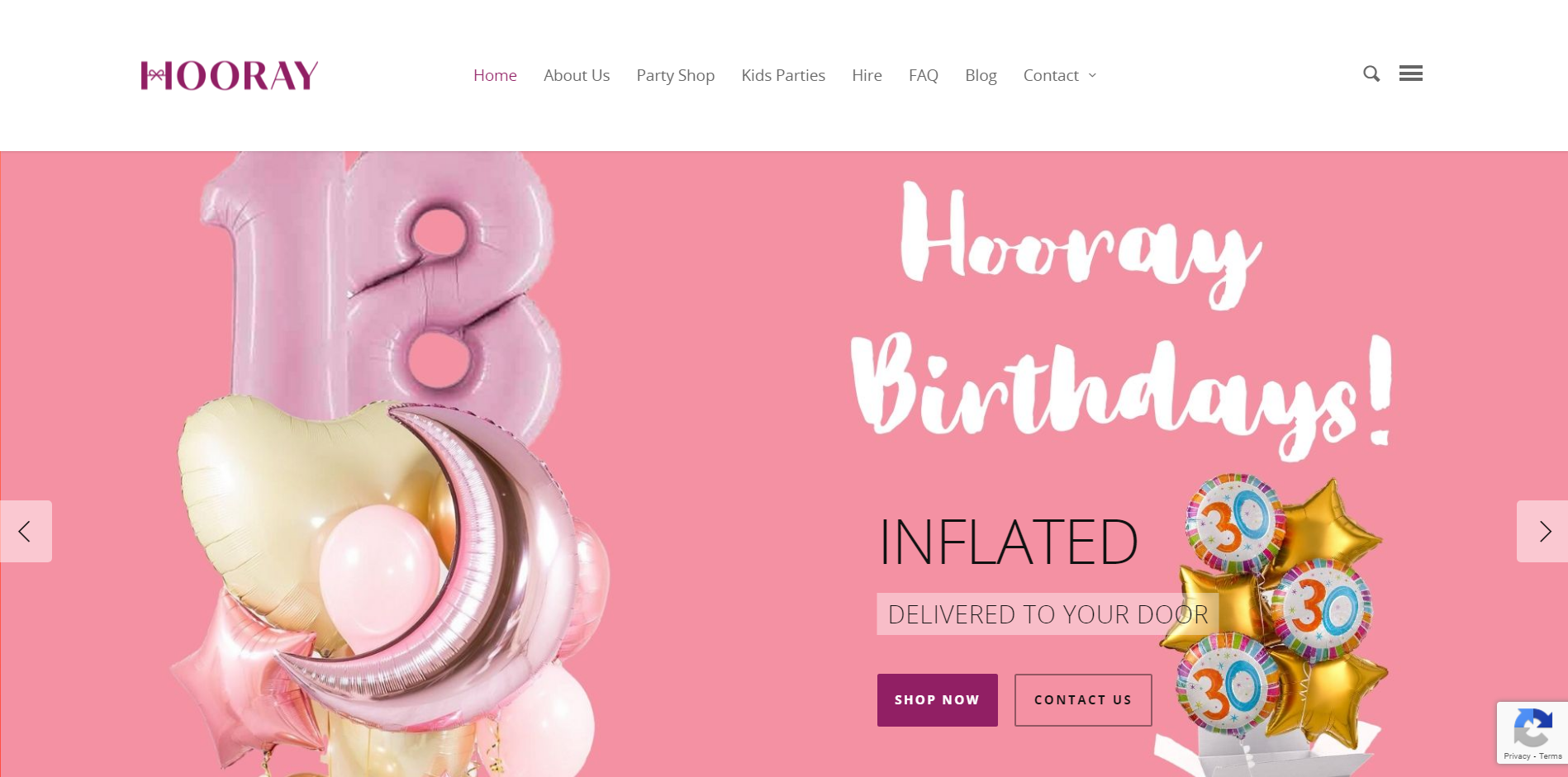 Hooray Entertainment are well known for their Castle Hire and Soft Play Party in London and the surrounding areas. They take great pride in their work and provide every customer with an exciting, fun-filled time.
Furthermore, the castles are set up by a dedicated team of staff who are all fully trained. They offer customers bouncy castle hire and Soft Play hire and have a wide range of different designs to suit your party needs!
With more than 15 years of experience in the party industry, they know what it takes to please a customer and make kids happy. With affordable, versatile designs, they are one of the best places to go. Whatever your party or day out needs, Hooray Entertainment is there to help. Whether it's for a birthday, end of school celebration, or just because- hiring soft play in South London is so easy with them!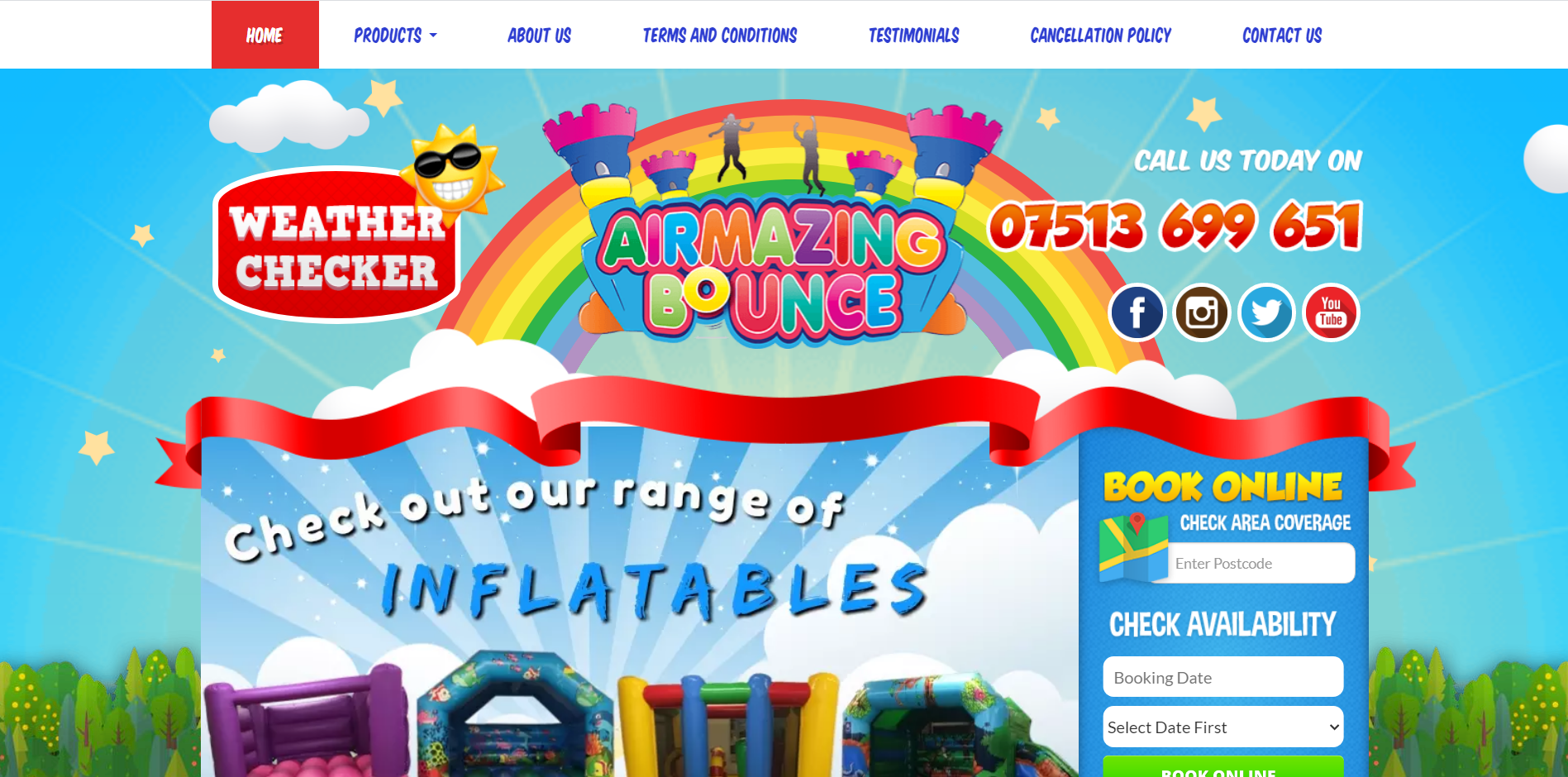 Whether you're looking to book a bouncy castle for a fun day out with the kids, or you would like to hire a bouncy castle for a child's birthday party, let Airmazing Bounce take some of the stress away from organizing your special event by giving you 'amazing' service!
Their goal is that your child's party will be clean, safe, and fun! They clean your bouncy castle both before and after each hire to ensure it stays clean all through your event. Furthermore, they offer full insurance for peace of mind. With excellent customer service and affordable equipment, they indeed are the complete package!
Our Say
The best bouncy castles for hire in London are numerous – but which companies truly merit your attention and, most importantly, your pound coins? Which one do we choose from them all? How can we make sure that every detail will be perfect?
Each one of the companies on this list will give you what you need for a kid's party. However, our recommendation is to go with Ready Steady Bounce- for unique, child-friendly castles, excellent customer service, adult-suited equipment, and affordable prices!