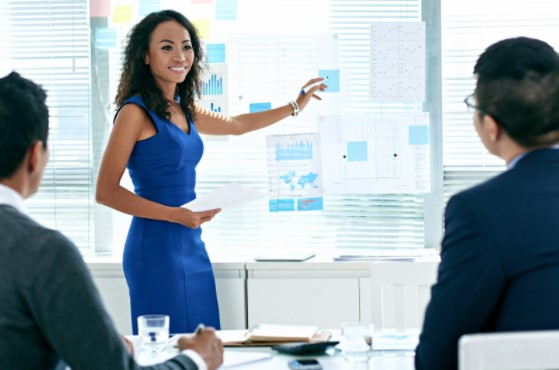 Some of the most successful businesses have started with an unpopular idea. Investors and customers were hesitant to support these business ideas at first, but eventually, they became a huge success. This begs the question: What are some other unpopular business ideas that might make money in the future?
Below we take a look at a few examples. From non-capital intensive businesses to businesses that require some learning.
1. Join the Recycling Business!
Recycling is a market with an estimated value of $56.2 billion in 2020.
As a result of this, the recycling industry needs more workers to keep up with the demand for recycling services.
Luckily, there are many things that people can do to start their own recycling business, from collecting recyclables on the street to creating products that can be reused or resold.
There are many Etsy stores selling artisanal products made from recycled materials. You could even just import such eco-friendly products from countries like Thailand! Moreover, you could take a grassroots approach by starting a residential recycling box. Recycled materials could then be processed and turned into products.
The possibilities are endless, as "trash" is literally free. Your creativity will be the charging price.
2. Start a Recruitment Agency for Unskilled Workers
The idea of a recruitment agency for unskilled workers is one that would help many people in the world find jobs.
This recruitment agency can work through digital platforms and will not be limited to any particular country. In fact, it may be more successful if it does not have a physical location to limit access. This would allow the business to expand as needed with no overhead costs.
More so, this is applicable for specific job roles. You could be known as the "go-to" person for cheap and reliable customer service – or simple writing. One would need to be observant and intuitive in this business, to filter through candidates for that diamond in the rough.
3. Become a Virtual Assistant – Offer Administrative Services to Local Businesses and Entrepreneurs Online
The reality is that there are many business owners and entrepreneurs who are looking for help in running their day-to-day office tasks. Virtual assistants can help them do these tasks more efficiently, so they can focus on the big picture and their professional goals.
If you want to be a virtual assistant, you should be prepared to be flexible with your schedule and have some knowledge about different administrative tasks. You should also have adeptness in using digital tools like Excel, Word, Google Docs, etc. Eventually, you could look into running a VA team that could consult businesses on process improvement.
The digital economy is still growing, hence, such teams would prove valuable decades down the line.
4. Join The Sharing Economy – Rent Out Your Home Or Car For Extra Income
The sharing economy is a more sustainable way to make money when you have a home or car that you don't use often.
The idea is that we share what we don't need with those who do. Better yet, the sharing economy has grown into a billion-dollar industry in recent years and is projected to continue growing in coming years.
Many entrepreneurial landlords also draw mortgages to pay for their homes, for which they then rent out. Netting the difference. Of course, this requires a great credit score, however, you do not need to have a large capital to dabble in property – a popular misconception.
5. Cater To Special Needs Clients – Offer Services Such as Assisted Living, Memory Care, And Alzheimer's Care Homes
For some, retirement means moving to a new city where the weather is more hospitable and the cost of living is lower. For others, it's a move into assisted living or memory care.
Some of these retirement facilities are accepting pets as well, which provides an everlasting sense of security for those who have lived with their furry friend for years.
Assisted living facilities provide help with daily activities such as cooking, cleaning, and shopping. They also provide professional caregivers to help residents with tasks like bathing and taking medications on time. Memory care communities offer 24/7 monitoring so that residents can be safe and secure in their surroundings with supervision from skilled staff members. Alzheimers facilities provide support for those experiencing the disease by offering specialized care that enables people to live comfortably while still being cared for.
This is an "unsexy" business where growth is slow, but stable. However, the societal benefits you provide by opening such a business extend beyond money. Entering this industry will widen your perspective on life, and create deep bonds with patrons.
6. Open a Funeral planning service
Funeral planning has a low barrier to entry. Prices can range from two to four times of cost, while almost the same service is rendered. The misconception that "pricier is better" is prevalent in this industry, as families may feel guilty for not providing a grand funeral for their loved ones.
Coupled with the fact that many Entrepreneurs find the industry unlucky, or unethical (because you're making money off the dead), you will find yourself competing with a limited pool of directors.
This provides you with the opportunity to undercut, or offer extra services. Even so, this business would still be extremely profitable. However, you need to have a legitimate interest as you may have to be on call 24/7. Dealing with death is emotionally challenging, as directors have to not only deal with the procession itself but the family's grievances as well.
Funeral Planning Service offers those who want a career in this field without having spent years studying for a degree or going through an internship process. However, it is recommended that you tag along with a mentor to learn the ropes.
You do you!
Of course, one should do what interests them the most! We are a funeral planning business in Singapore, and although our work has certain downsides – we enjoy it!
The core of being an entrepreneur is finding what you can deliver to society. Yes, we all know that, but we must find something that we can sustain doing. Most importantly, we must have a borderline obsession with that "something"!