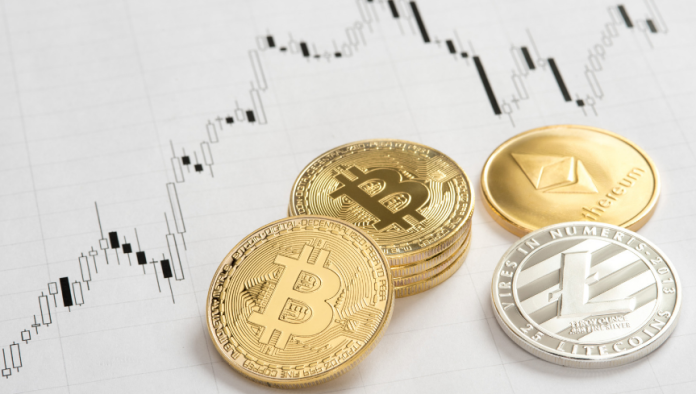 Cryptocurrency trading has taken the market by storm due to its unpredictable nature, mainly because of the ups and downs in the values of coins like Bitcoin and Altcoins, which are still profitable for some users.
Compared to traditional stocks, cryptocurrency is relatively new and only started in 2009 when the first cryptocurrency was introduced to the public – though it might sound intimidating at first, millions still flock to the market to earn or increase their gains.
For experienced traders who have already made progress in their career, you will slowly discover the risks that come with crypto trading; while for newbies who are still unsure due to the possible dangers they may encounter, you can dip your toes into the bitcoin trading platforms in different ways and shoot your shot.
Remember that while it's not necessarily a requirement, learning how crypto works and improving your analytical skills is an advantage.
Cryptocurrency should not be taken lightly; while there are people who made it to the list of crypto millionaires, there are traders who make a wrong turn and put an end to their careers.
With the help of trading systems, traders are connected to reliable brokers for a safe trading environment and are offered the chance to experience advanced technologies; engaging in trading systems also gets rid of the risk of falling victims to the hand of scammers online.
Whether you are currently residing in the U.K or are planning to move and settle there, it's important to gain the upper hand and know which platforms are available – and which ones stand out in front of the U.K crowd.
To give you an idea, we've compiled the top 10 cryptocurrency trading platforms in the U.K that you might consider investing in for the year 2022.
Top 10 Crypto Platforms in the UK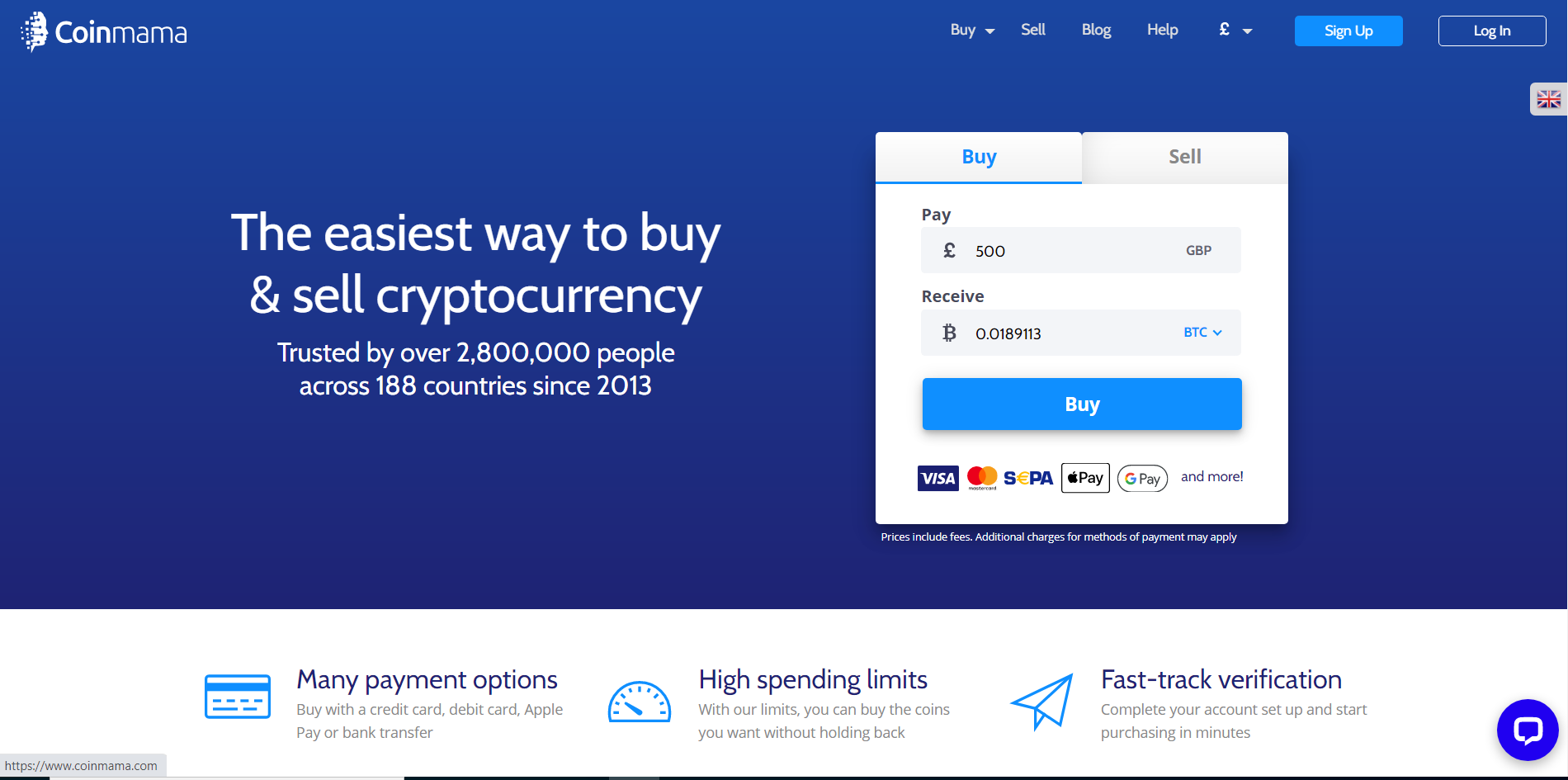 Over the years, the developers of CoinMama have perfected the crypto trading experience by adding more crypto coins and additional payment methods, which greatly benefits its investors due to the ease of its purchasing process.
When it comes to the emerging brands in the crypto trading world, CoinMama is hard to miss out on the list as it has served millions of clients from all over the world ever since its development.
With the many features, this platform possesses, what made it a hit among people is its card transactions which allow users to buy at most seven other cryptocurrencies aside from Bitcoin.
Compared to other crypto exchanges, CoinMama permits users to purchase coins from fellow users and directly buy coins from the platform itself, which saves you a lot of time.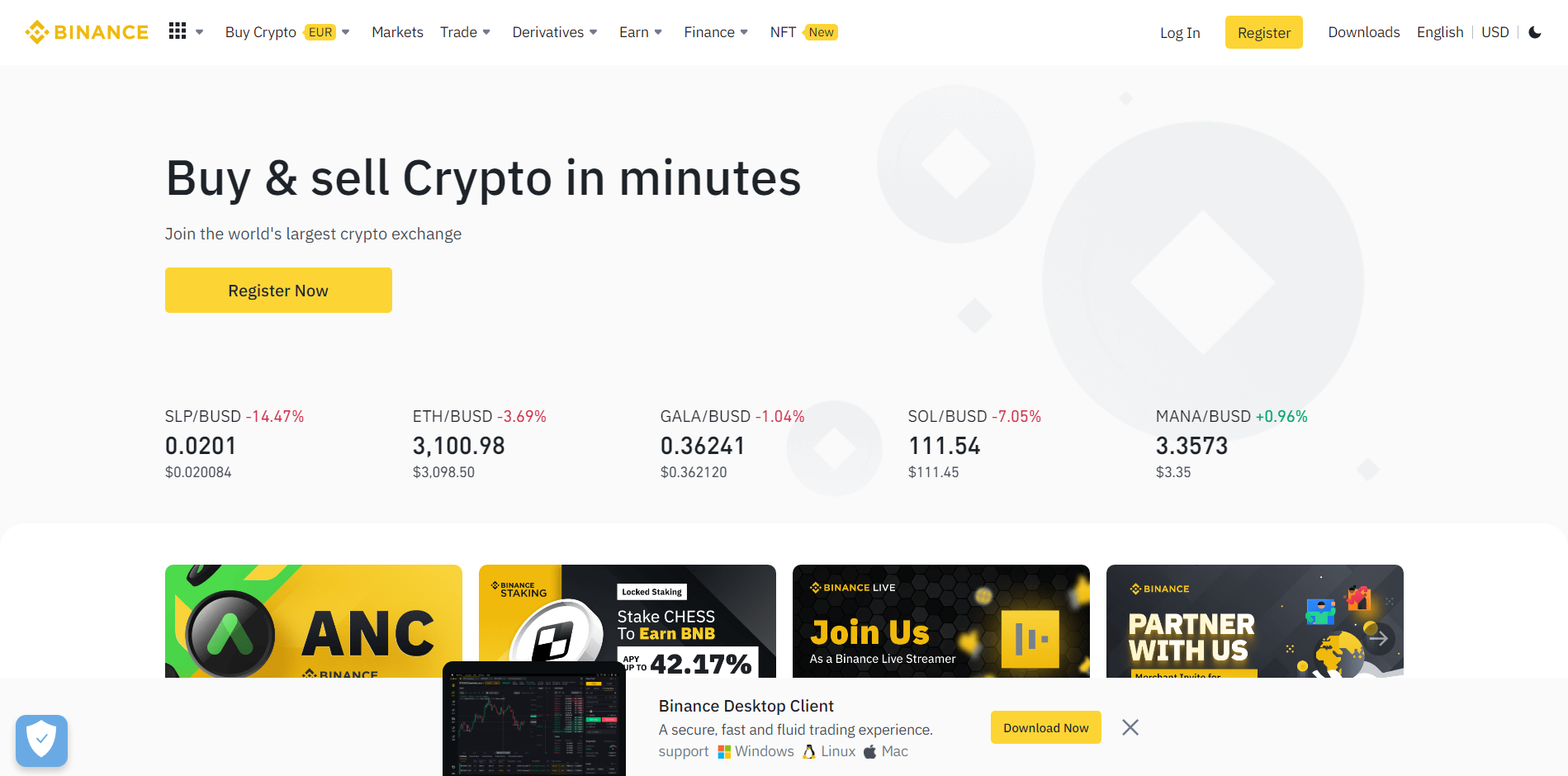 In addition, Binance does not take security for granted and ensures the safety of its users. A third-party authentication method is provided, which asks the user for a unique code to log in.
Binance also belongs to the top of the most popular crypto platforms; many users believe it is because the platform offers the most user-friendly rates in the market and contains simple and easy to navigate applications, which are helpful to those newbies who are not yet familiar with all these things.
In the past years, Binance has connected with third-party companies allowing the use of credit card and wire transfer transactions for cryptos. The code is sent to the user's mobile phone to proceed safely.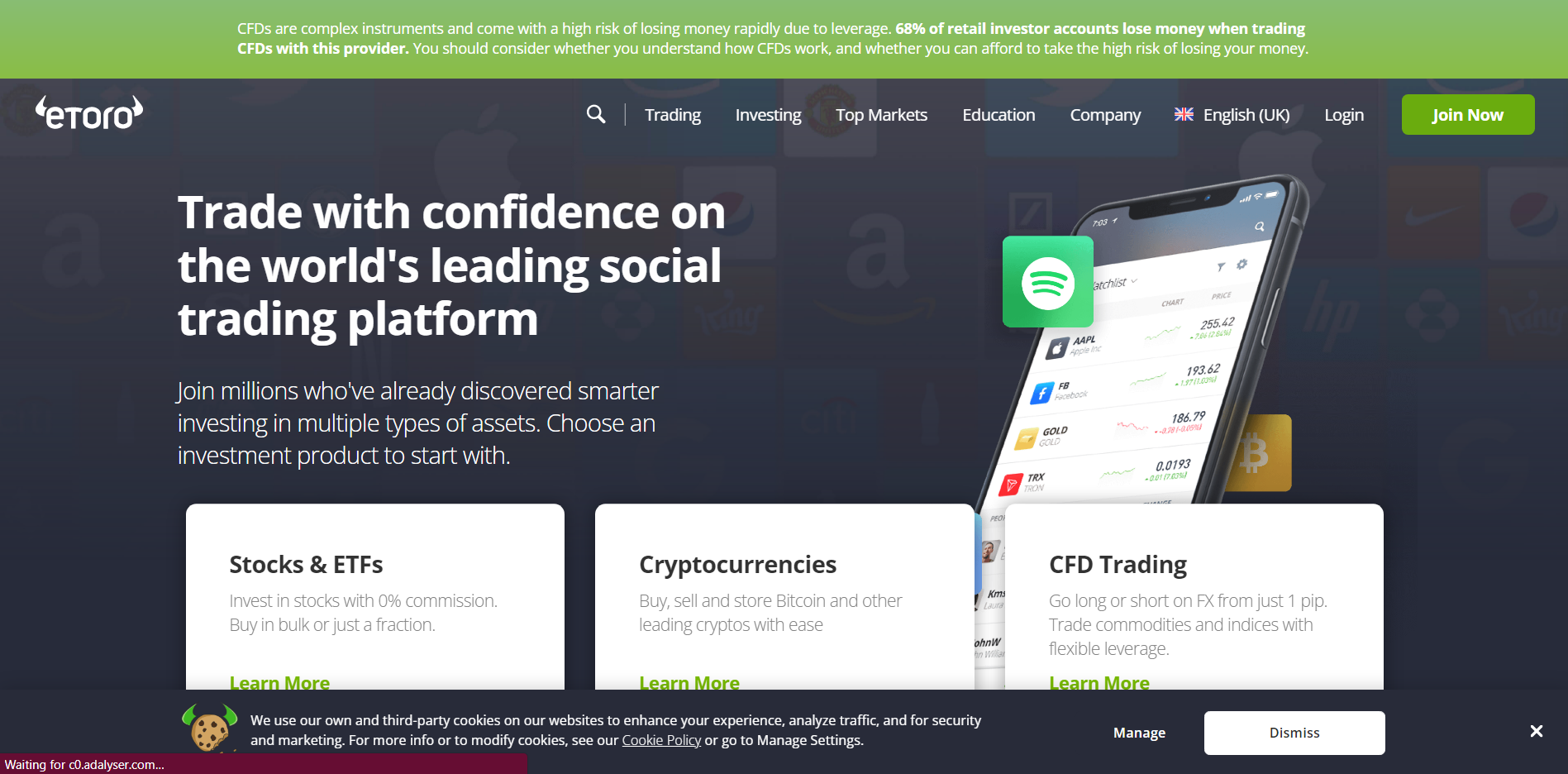 Along with its straightforward pricing structure that can be navigated easily – not to mention, the features of this platform are extremely appealing to beginners and convenient to experienced traders.
You don't have to worry about focusing on one device and sticking to it every time you want to check your account.
eToro allows users to open the app and check their account through a web browser or mobile app. Most users love that this platform allows users to buy stocks without having to pay a certain commission.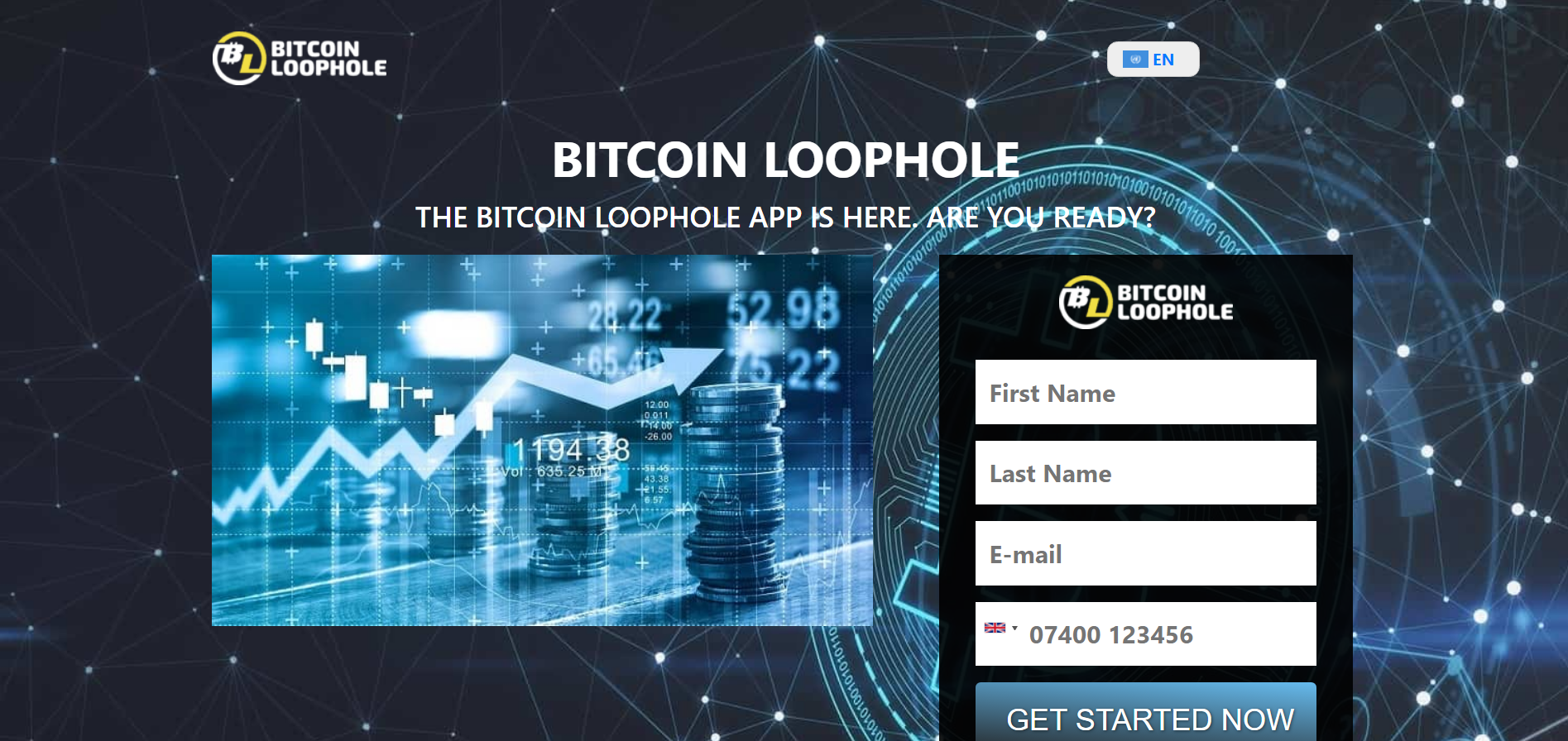 Bitcoin Loophole is an ideal choice for traders who are not a fan of slow trading programs or applications. It shows quick trade completion technology that has been proven to be seconds faster than other platforms.
Plus, it has a unique system that assists traders in maximising their profits from the Bitcoin market through studying real-time movements using their artificial intelligence-based algorithms to search for the best profit opportunities on factors like volume fluctuations and historical data.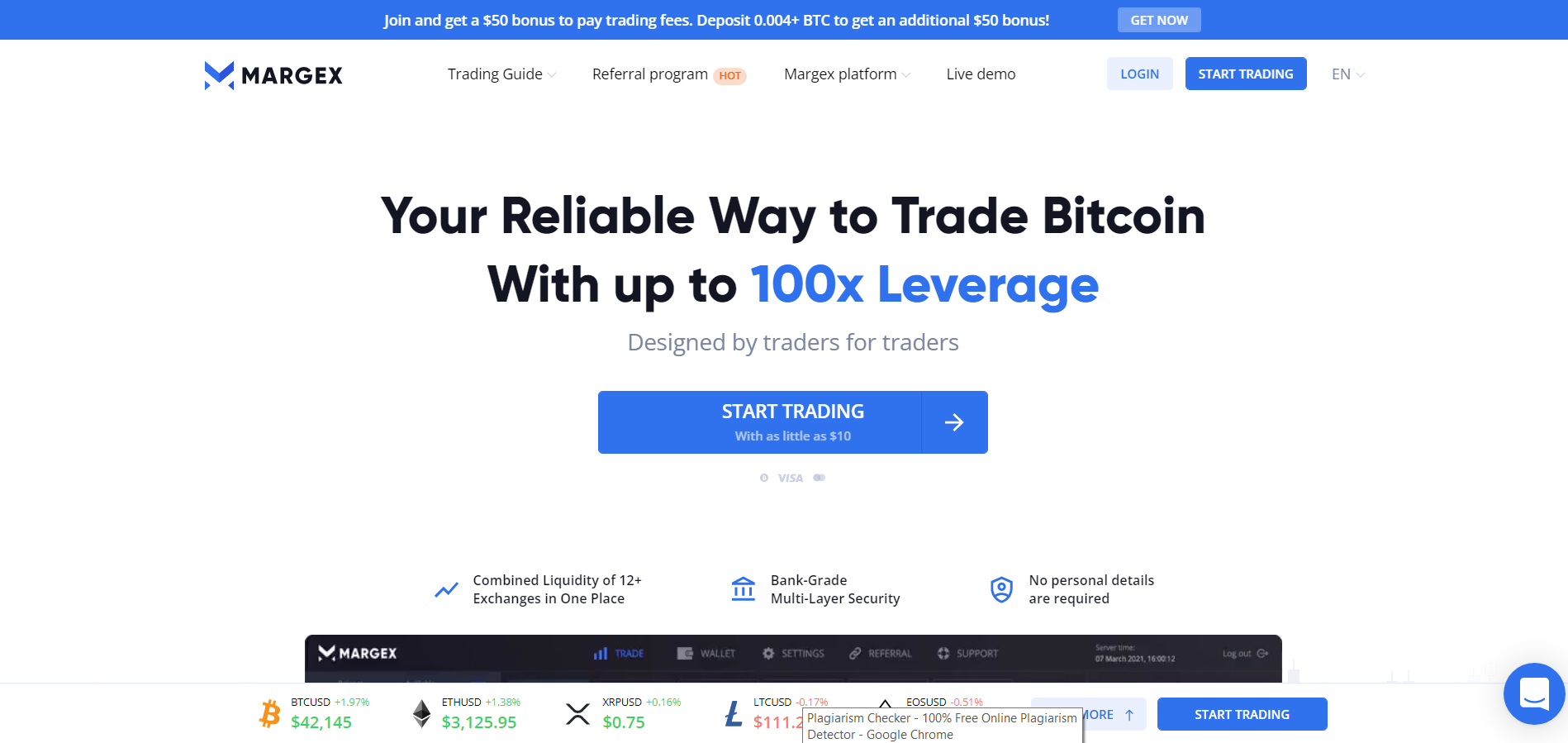 Margex is a popular crypto platform because it allows trading Bitcoin with up to 100x leverage. If you're wondering if this platform is not part of the UK's ban on crypto derivatives, the answer is no because it works similarly to other margin trading types.
When you open a margin trade with this platform, you have the option to select your leverage and see the price level at which your trade will be liquidated.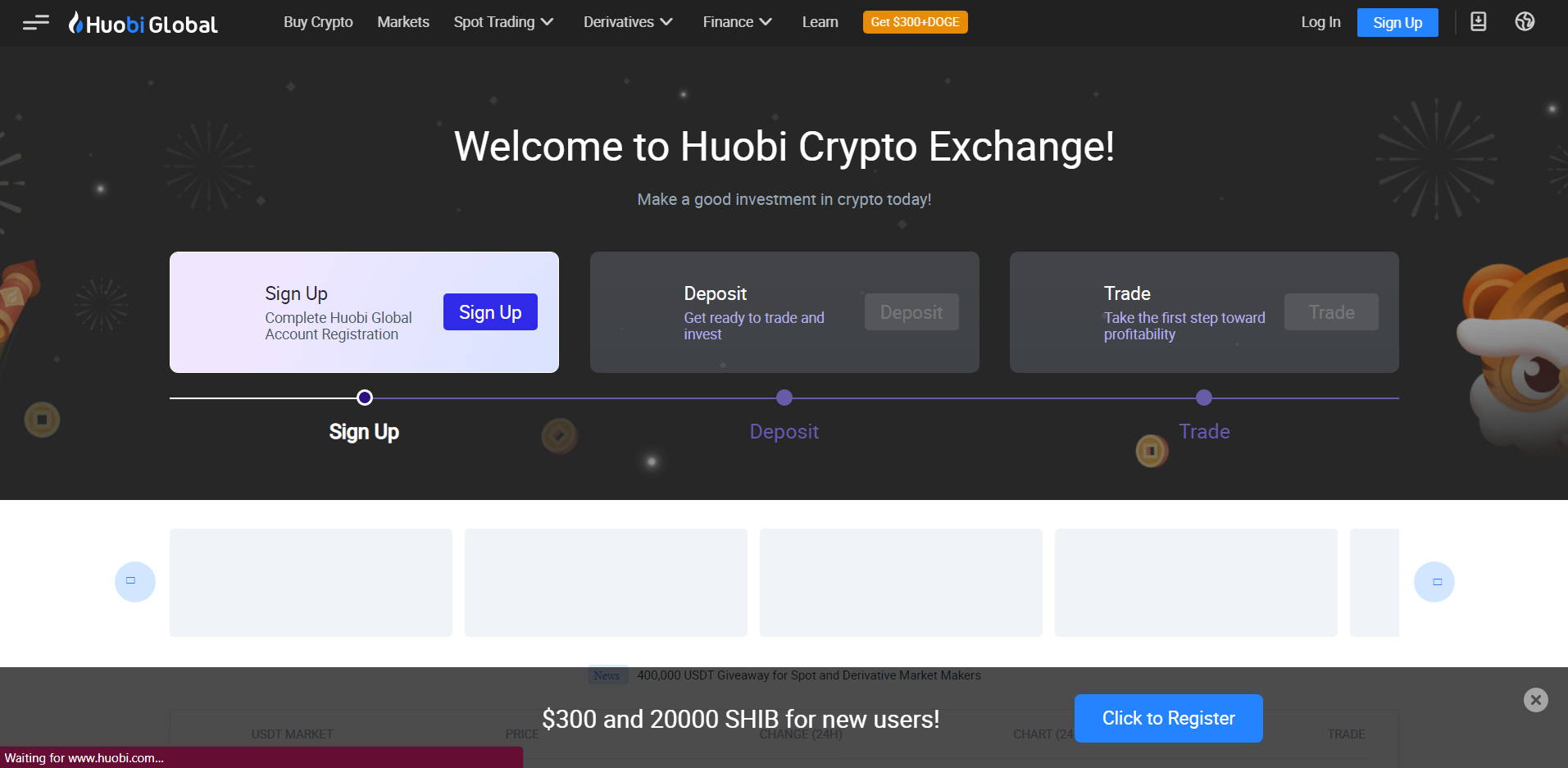 Users can deposit funds that are utilised to handle loans through the platform's crypto savings accounts, which gives users an attractive interest rate. Huobi houses hundreds of crypto markets that cover a wide range of digital assets.
Similar to Binance, Huobi makes it to the list of the best crypto platforms in the UK for those aiming for a passive income.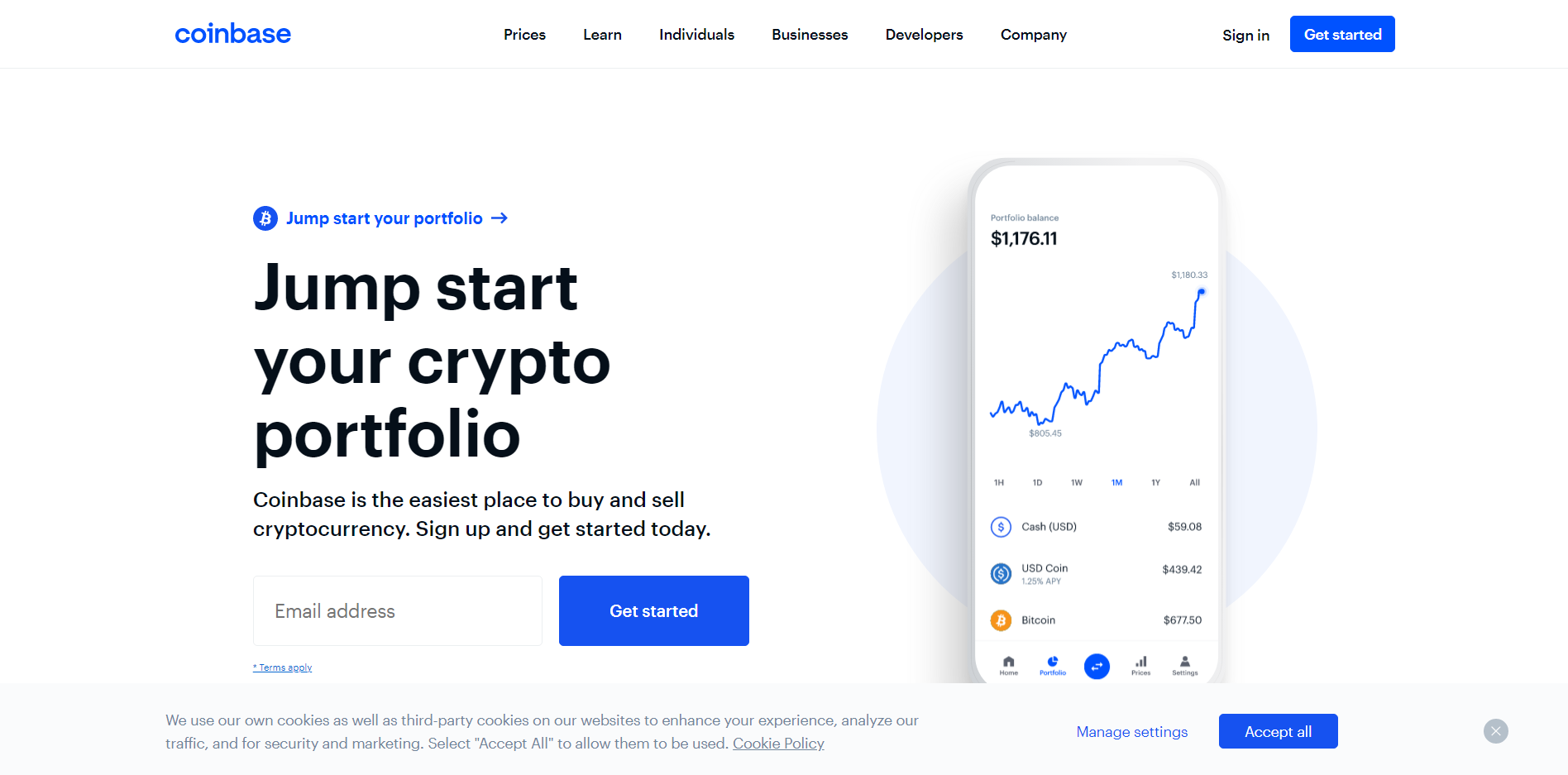 It's not surprising why Coinbase is on the list as it is considered one of the best Bitcoin platforms for beginners. This platform is also accessible via a native mobile application which is available on iOS and Android.
Where users can buy dozens of cryptocurrencies with a credit or debit card. The standard transaction fee of Coinbase is 3.99% and allows users to transfer funds from UK banks to their accounts for free.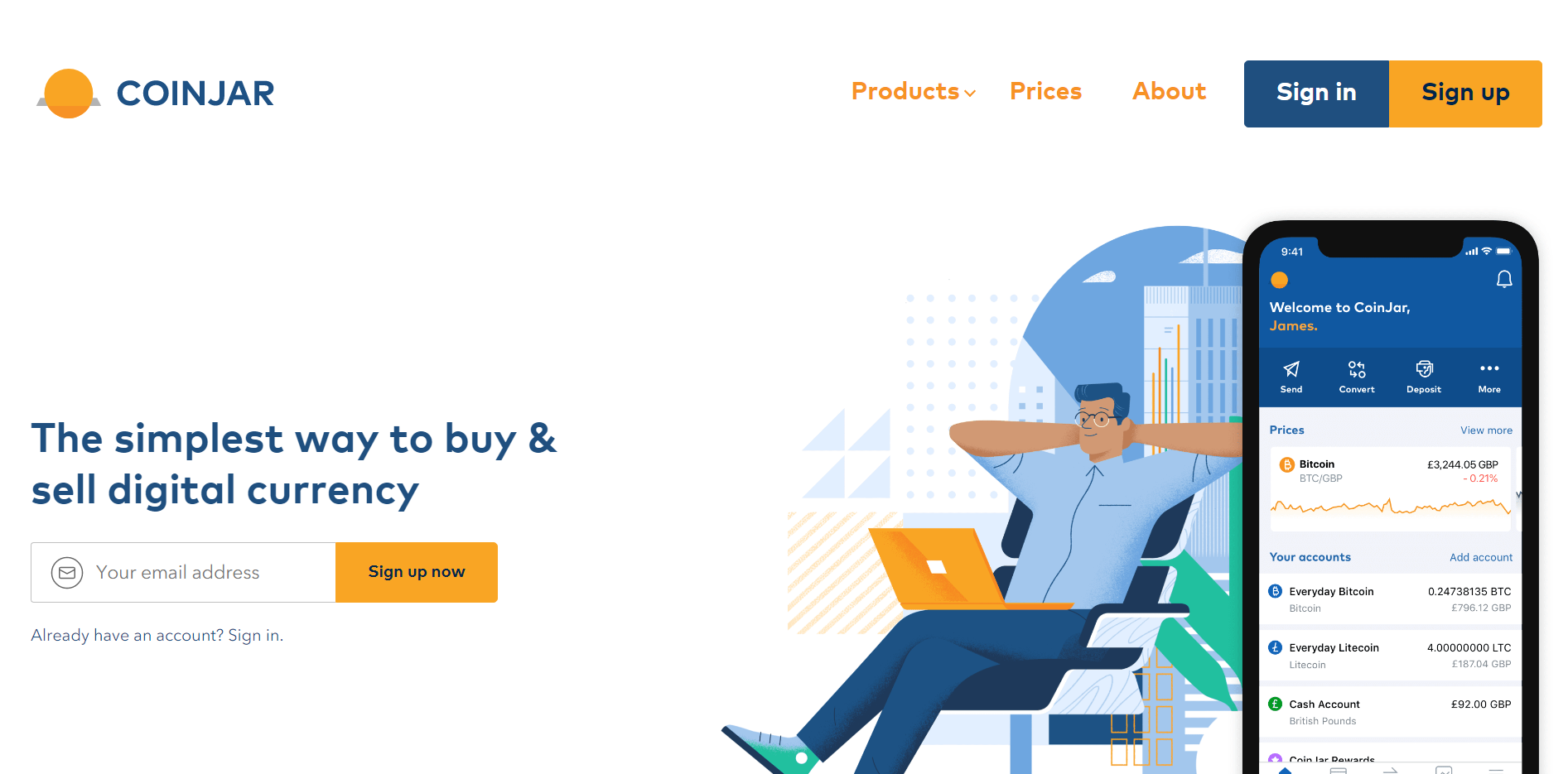 Coinjar is deemed to be the best trading platform for long-term investors in the UK. With its features, such as allowing users to buy and sell Bitcoin and other digital assets and a 24-hour exchange for cryptocurrencies.
Even though this platform entered the Australian market, Coinjar eventually became the biggest digital currency broker in the country.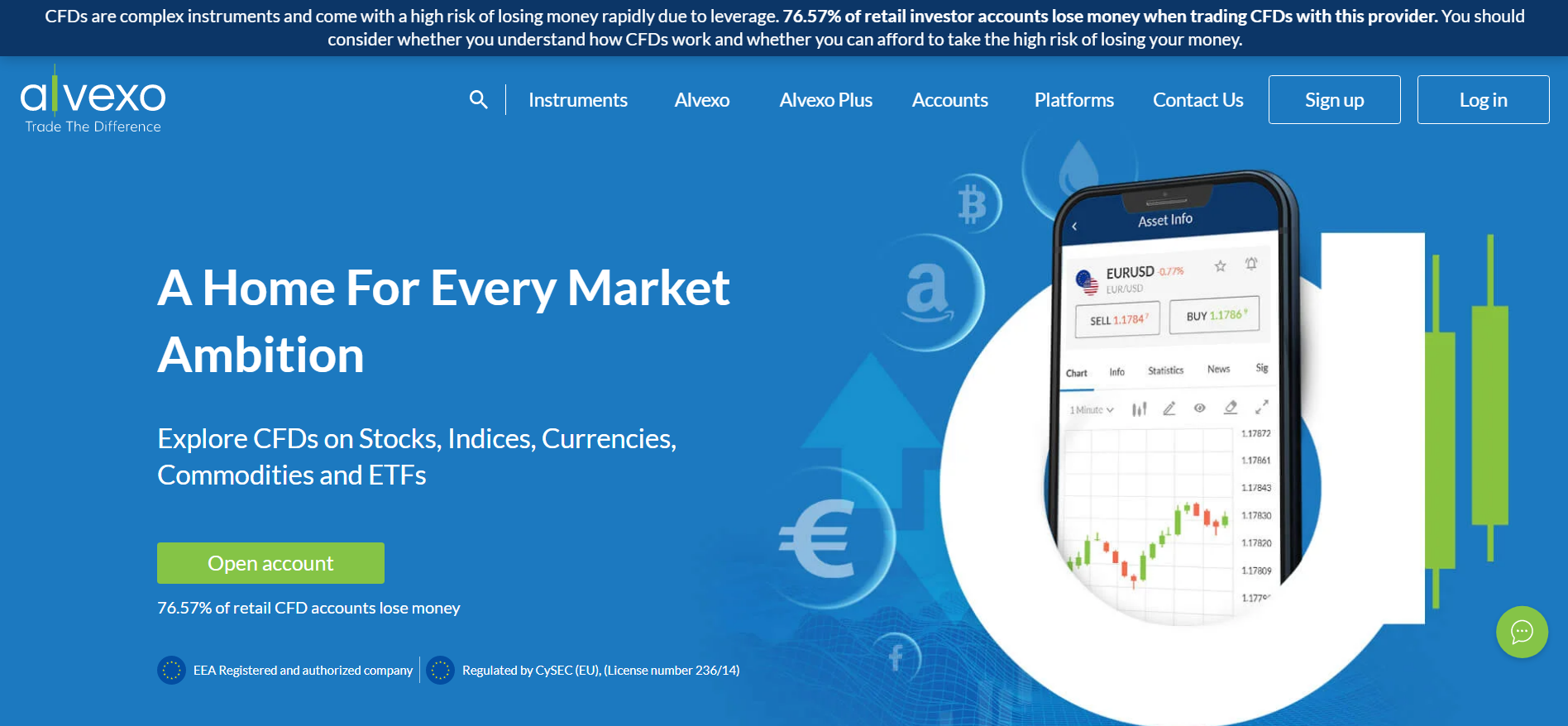 Alvexo aims to provide traders with a friendly trading environment while being able to learn new skills and learn new things through it. This platform offers newbies or advanced traders the opportunity to trade by utilising a technology.
Traders dealing in foreign exchange can use this platform to trade CFDs online through their mobile apps and web-based trading platforms.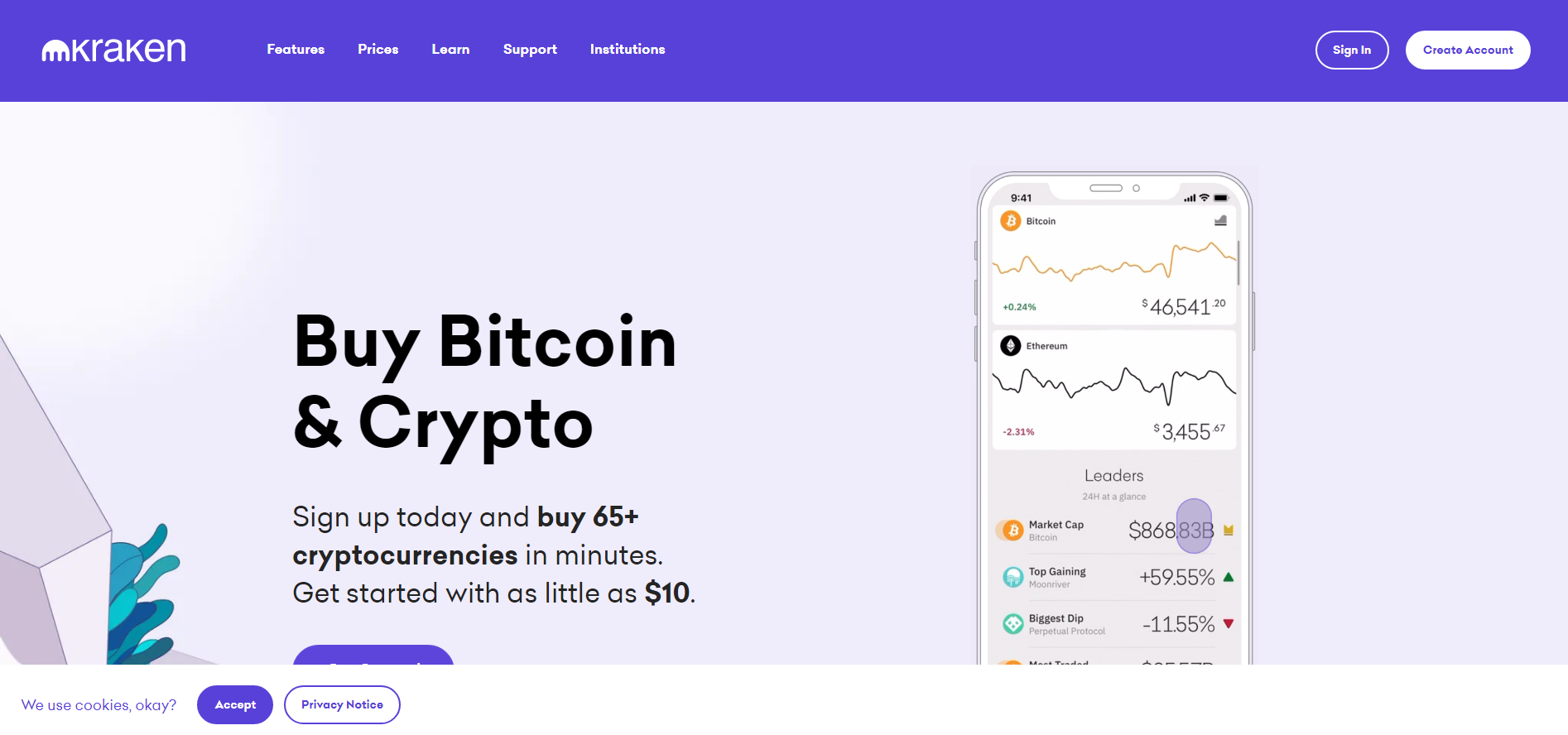 Founded in 2011, Kraken became one of the world's biggest cryptocurrency platforms, with more than 4 million people worldwide utilising its Bitcoin trading platform since 2013. Kraken also permits users to trade.
Stake at most 66 different cryptocurrencies and is regulated by a majority of its subsidiary companies like FCA, FSA, AUSTRAC and UK. This platform allows the trading of cryptocurrencies that are not available on other platforms.
Final Thoughts
Investors and traders in the UK now have access to a wide range of cryptocurrency trading platforms, which means you can now buy and sell digital assets with the highest market cap in the comfort of your home.
If you are a newbie in the world of cryptos and you want to trade them without having to leave home, the first thing that you should do is choose a secure platform like the ones listed above.