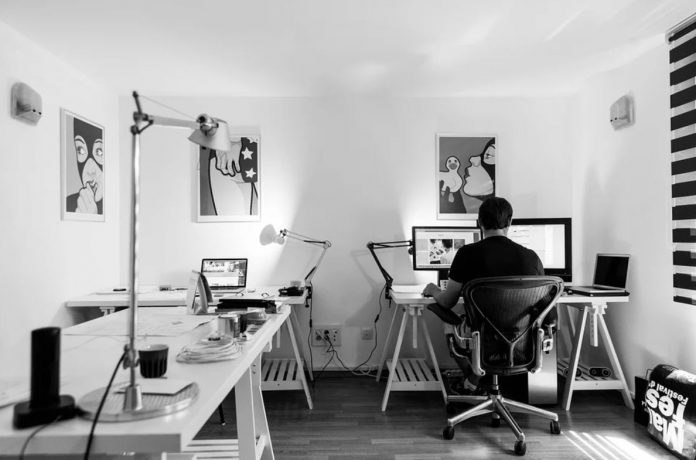 A better home working environment will make for a better and more productive experience. Here are some tips on how to achieve it.
Develop A Workspace That Is Effective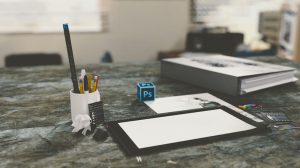 It might seem very comfortable to work on your sofa or even on your bed, however, it is important to figure out a particular space that is meant just for work to improve your productivity. It is a good idea to select a separate room which you can use as your main home office that has lots of natural light. When you use a different part of your home specifically for work, this can help separate areas that are meant for relaxing and working. This will create a healthy boundary between work and home. In the event that you can't do this, then simply find an available space in your home that is as quiet as possible and has the fewest distractions to work in.
Desk & Posture
If you're like your employees, you likely spend multiple hours per day sitting at your desk while working. Therefore, it is important that you create an ergonomic desk set up. This is easy to do by making small changes to your workstation. This will reduce your lower back pain as well as improve energy, reduce headaches and increase your overall confidence. Be sure to put these steps from NHS into action as they will help to increase your productivity, efficiency and comfort while you work at home.
Reduce Distractions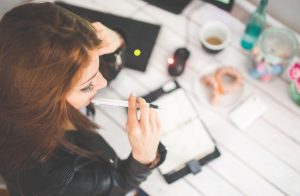 The pros of working at home are quite numerous, however, there are also many distractions that you'll need to deal with. You might even be tempted to do various household chores during work hours or even look at your favorite television series. In order to prevent these distractions from taking over your work day, you should create time slots for these activities as well as ensure that your work area doesn't have any distractions and it is clean.
Also, when you are tempted to look at television, simply put on the radio or listen to music. According to Harvard Medical School research, different types of music can help to improve your mood as well as lower stress and improve your cognitive abilities. This will help you to deal with distractions and even increase your productivity levels. Tracktime 24 will help you to manage your working schedule and highlight any areas of inefficiencies.
Be Careful With Social Media
One of the main reasons why most people spend so much time on their devices is due to social media. Unfortunately, social media is quite addictive and if you don't place any limits or boundaries, it can easily eat into your work time. In the event that you're spending too much time on social media, you should try to fix this by logging out during work hours or simply take off notifications during this time. It is also best to remove social media links from your work desktop as this will help to get rid of temptation during the work day.
Exercise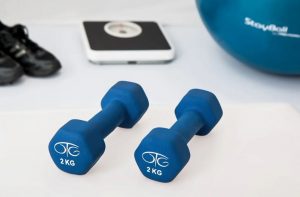 One of the big things people find about working from home is that it often limits their chances for exercise and wellbeing. Many of us are in the routine of taking a trip to the gym or cycling home from work to get our daily exercise. Working from home can cause us to forego that. Building a trip on your ebike, a daily walk, yoga or a run into your daily routine is important and can really help you create a sense of balance and reduce stress.
Create Healthy Boundaries
Unfortunately, if you're working at home with family, flatmates or even friends, it is easy for them to forget that you need to work during the day. You should try to reduce disruptions during the day or minimize them as much as you can. Be sure to tell all the people in your household about your working hours and how they can support you by reducing noise and distractions.
According to your particular circumstances, you should think about how best to change your working hours to suit your needs. You can talk to your line manager first and your work mates if needed. In the event that your hours change, it is a good idea to manage expectations of everyone so that you can easily enjoy a healthy stress-free lifestyle balance.