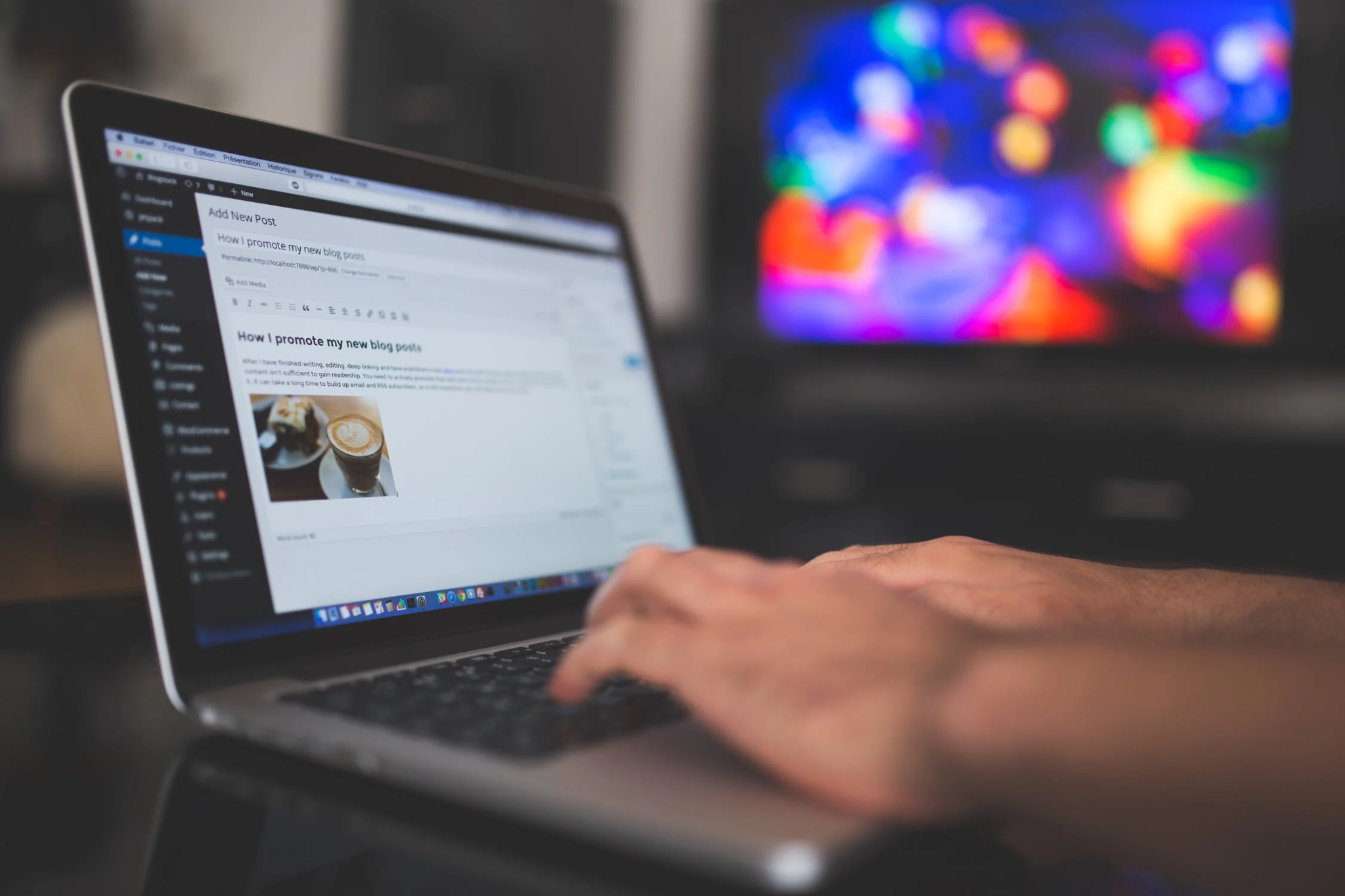 A content management system (CMS) is a platform that helps you to create a website, make changes and manage the content without needing an in-depth understanding of website development or coding. It helps people with small businesses to have an online presence and to compete in the world of e-commerce.
Different content management systems are better suited to different types of web hosting and businesses and they also require CMS hosting. So, we are going to look at two of the most used CMS's, WordPress, and Spotify, to help you decide which will be better for your business.
WordPress
For a website where customers make inquiries as opposed to buying actual products, WordPress is the best content management system. As inquiry-based websites need content to help encourage people to enquire about your services, WordPress makes it simple to add new pages and posts, and also to make that content look great. While e-commerce-based websites can work well on WordPress, there are more appropriate CMS's.
WordPress requires very little technical knowledge and there are plenty of templates and themes to assist you in making the website unique. Due to the popularity of the platform, there are endless amounts of informative WordPress guides and tutorials online that can help you with the slightly more technical features if you would like to utilize them. However, the great thing is you can create a great website no matter what skills you have.
There are options for every budget. You can have a WordPress website for free, however, the scope of what you can do is extremely limited. You will need to pay to host a domain name, as with any website, yet this only costs around £10-£15 a year or even less, depending on which UK WordPress Hosting Plan or PBN hosting you choose. There are different pricing and web hosting options to suit your business and budget, so it is accessible for everyone. And it is advisable to also look for a hosting control management tool that is ideal to manage WP sites.
Shopify
If you have a business that sells actual products through the website, also known as an e-commerce business, then Shopify is definitely up there with the best content management systems. You can easily accept payments through the integrated payment system and there are plenty of extensions to help you make the website look exactly how you want.
24-hour support is available through a range of different avenues, however, as with WordPress, the widespread popularity means that there is plenty of support available online in the form of how-to guides and videos.
There is a simple drag and drop system, meaning you can work with a branding agency Manchester or London based to create your ideal design and then easily incorporate it into the website. It is very simple to use, however for the more complex tasks you will need to invest quite a bit of time.
In terms of cost, Shopify is more expensive with prices starting at £30 a month. You will then pay more depending on which third-party apps you want to use.
Final Thoughts
Overall, WordPress is best suited to inquiry-based websites thanks to its strengths in content creation, whereas Spotify is more appropriate for e-commerce websites that will be selling products as there are plenty of payment options. In terms of cost, although WordPress has a free option, you will pay about the same price as Shopify to access similar services. Both are simple to use with plenty of guidance available if needed.
If you are wanting to create a more complex website, both CMS's can help you do that. The main difference is the nature of your business, either inquiry-based or e-commerce, and this should help you to make the decision about which is best to increase the value of your business!