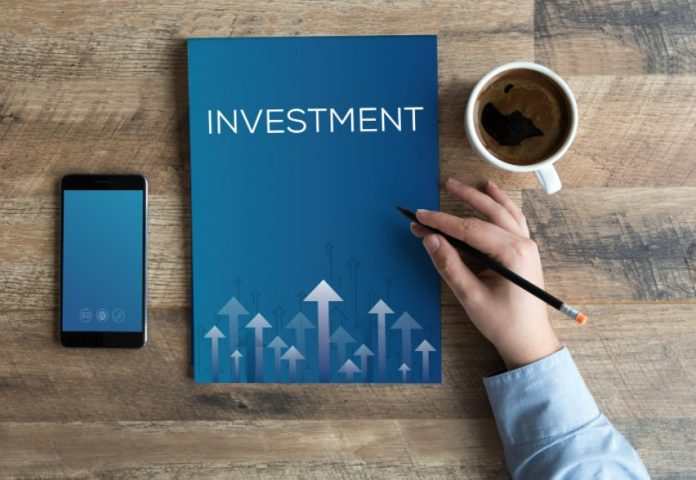 In the world of fast-paced technology, the rise and adoption of smartphones mean more and more people are becoming smartphone savvy. visit smartphone statistics 2022 to learn more. Now, many smartphone users are investing in apps for both personal and business use. But where to start?
Well, let's start with a look at the top 10 best investment apps on the UK marketplace.
Top 10 best investment apps in the UK
1. eToro
eToro is a multi-asset app that lets you make investments in stocks and you can buy Cryptocurrency. You can also trade CFDs. It provides a wide range of products to investors looking for the best possible returns. You check out this detailed guide of eToro UK on Wikitoro. It has plenty of information that is relevant for UK residents who would like to trade with this broker.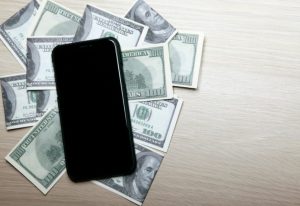 They have over 40 fully allocated, balanced investment portfolios. The investment portfolio is a critical element of the eToro online platform. Users use it to manage their financial life. The portfolios are created by eToro's algorithms and offer a range of investments in line with your needs and goals.
2. Moneyfarm
Moneyfarm is a digital investment advisor that manages clients' money for them. They make it easy for clients to invest in the stock like dividend stocks in the stock market and other assets through a simple interface. With the help of Moneyfarm, you can easily create a personalized investment plan that is tailored to your risk preferences and needs.
You can also see how your investment portfolio would grow over time, based on the expected growth of your income and savings. Moneyfarm company constantly maintains your investments, ensuring that you have a well-balanced portfolio of hard-working holdings acquired from across the globe.
3. InvestEngine
InvestEngine is an online commission-free DIY investing platform which provides an easy way for people to build long-term wealth. It offers a choice of managed portfolios tailored to you based on your risk tolerance and other factors like time horizon, level of risk and financial goals.
The platform has been designed with investors in mind and has been built with simplicity to be used by anyone interested in investing. InvestEngine is a UK-based investment firm offering investors the choice of over 250 ETFs from leading brands such as Vanguard and iShares. It enables clients to engage in the market at a reasonable cost.
4. Interactive Investor
Interactive Investor is a piece of banking information and investing tool provider available online. It offers a variety of products for investors to choose from and has a range of investors, from novice to seasoned investors.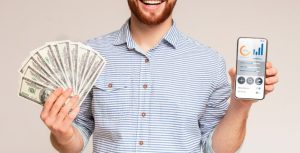 Investors can use Interactive Investor to get started with their holdings quickly. It has a variety of ready-made funds and expert ideas for investors who want to choose suitable investments for them. Interactive Investor's offerings are stocks and Shares ISA, Trading Account, Junior ISA, and SIPP.
5. DEGIRO
DEGIRO is a top-notch investment firm that offers stock, bond, ETF, futures, options, and warrant trading. It provides thousands of authorized financial assets to investors worldwide, allowing them to hedge their portfolios. The DEGIRO platform is a customizable investment product that will enable users to invest in up to 200 commission-free ETFs with no minimum deposit requirement.
Users can establish portfolios using the site, allowing them to choose from various ETFs. The platform also provides an integrated risk management tool that helps investors manage their portfolios over time.
6. Chip
Chip is a financial software company offering investors the opportunity to invest in their favorite funds using the RoundUp feature. Chip's investment product is a new way to invest in startups and disruptors. It allows users to choose from three funds and invest in the best startups currently under development.
BlackRock is one of the most renowned investment managers in the world. They are known for their diversified portfolios and stable investments.
The funds are passive and are managed by BlackRock – the world's largest investment advisor. They not only have a lengthy history of outperforming the market, but they are also among the most cost-effective funds.
7. MoneyBox
Investing is a very complex process. It is not easy to find the right investment products. Investing in the stock market can be very difficult and time-consuming.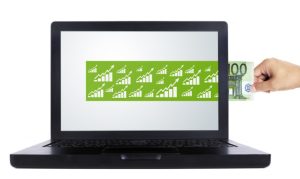 So, we have the Moneybox app, which helps you invest from £1, and it also provides you with an easy way to invest in tracker funds. You can set up your investments as per your own needs and save them for future use.
It does not have any complicated options to choose from. The user can set the amount of money he is willing to invest in the time horizon and decide whether to take a 'cautions' or 'balanced' risk level.
8. Circa5000
Circa5000 is a Robo advisor that provides access to various ethical investments. The company offers an easy-to-use platform for investors who want to invest in companies working towards social or environmental solutions. The firm has developed an algorithm that recommends ethical alternatives to the most common financial products.
Circa's Round-Up function allows users to make automated investments and access extra discounts from various businesses, including Oddbox, Coral Eyewear, and Honest Mobile.
9. Plum
Plum is a cloud-based financial calculator that assists users in making the best decisions with their money. It analyses your spending habits, financial goals, and risk tolerance to ensure you are set up for long-term success.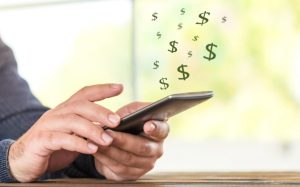 Plum is a private finance app that calculates how much you can save and deposits it for you remotely. It also calculates the interest rate on your savings, the amount of time you need to save and keep. Plum Plus and Plum Pro are two specific items you can invest in. You can also invest in a complete fund, which is a great way to bolster your portfolio.
10. Nutmeg
Nutmeg is an online financial advisory firm based in London. It is an online discretionary investment management company and provides financial advice to high net worth individuals, family offices, pension funds, and corporate clients.
The company provides investors with online access to investment management. It has created a platform for investors to access the best and latest tech startups, fund managers, and venture capital funds. The platform enables investors to invest in these startups through their online investments portal.
Wrapping Up
Trading bitcoin is one of the best investments, but it should be done with the proper knowledge, Pattern Trader is one of the best platforms where you can get a practical guide and a demo account to learn all the strategies. We believe that this article will help you decide which investment app to use on your next investment. Whether you are a beginner or a seasoned investor, these top 10 best investment apps can come in handy.