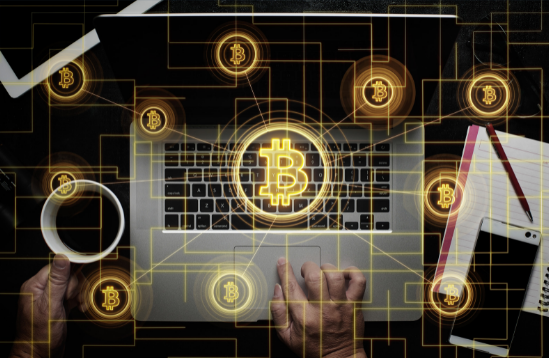 The emergence of cryptocurrency has provided the common man to own millions without any or little government interference. Bitcoin transactions are so volatile that only two people, the buyer, and the sender, are aware of the transaction taking place.
At the same time, there are dangerous mistakes that a sender can commit which will make them lose money they don't even own. Cryptocurrency trading can turn a person into a millionaire and bring a millionaire down, back to zero. In this article, we will talk about how to trade with Bitcoins and what to keep in mind while doing so. You can easily get started with Bitcoin trading after completely exploring it.
What is the Difference Between Bitcoin and Wrapped Bitcoin?
Wrapped Bitcoin (WBTC) is aiming to tokenize Bitcoin (BTC). This 'token', named ERC-20, will eventually ease Bitcoin transactions and increase the security of owning it. The concept of Wrapped Bitcoin was taken into action from January 31st, 2019.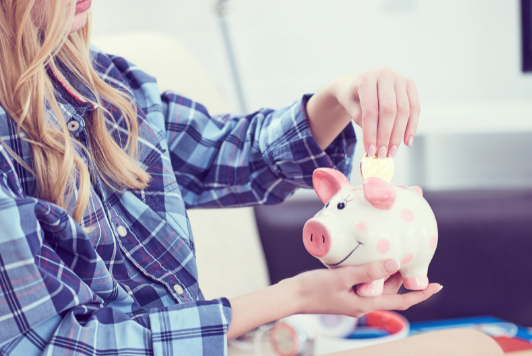 The biggest advantage of owning Bitcoins is to enjoy the decentralized system of transactions. But what if you want to keep track of your Bitcoin transactions? Owning Wrapped Bitcoin can help you keep track of your activities. These transactions are recorded and listed to provide owners with transparency in Bitcoin activities.
What is the Difference Between Mining and Trading Bitcoin?
Bitcoins are not produced like simple coins, you and I use on a daily basis. People receive Bitcoins upon solving difficult and highly advanced sums. Bitcoins are basically rewarded coins with every coin having its unique identity. You are given exactly 10 minutes to solve one problem.
Bitcoin trading is buying and selling Bitcoins that are already mined. These are Bitcoins that are already in the market and sold and bought by millions of traders and investors.
What is the Difference Between Bitcoin Traders and Investors?
The main difference between traders and investors is the relationship each one has with time. Time is money, Isn't it? Traders take this phrase way too seriously and keep track of rates of Bitcoin every second to sell the desired amount of coins in order to make maximum profit.
On the other hand, investors let the time do the work for them. They buy a few Bitcoins and store them for months, sometimes even for years. They believe that in the long run, everything becomes expensive and when it actually does, they sell it.
How to Get Started with Trading Bitcoins?
Now that we are done learning the differences between trading and investing in Bitcoin, let's discuss the dos and don'ts of trading.
Further in this article, we will provide you with links to websites you can use, to trade Bitcoins. We will also be showing you how to start trading once you have found the ideal website.
The Dos and Don'ts of Trading in Bitcoin
| | |
| --- | --- |
| Dos | Don'ts |
| Only if you are debt free, can you think of joining the world of cryptocurrency. | Do not use money off of your life savings. |
| Do a thorough background check of the vendor. Go through their previous transactions and payment methods. | Do not blindly select a vendor while buying Bitcoins. |
| Do your research. Ask for suggestions but never for advice. Analyse and make your call. | Do not follow the crowd. |
| Make sure you know whether the trading platform charges you any fee. Some websites charge hefty ones. | Do not buy without having an idea about the transaction and deposit fee. |
| Keep your private key to yourself. It is the only way you can accept Bitcoin payments. | Do not share your private key with someone. |
| Always transfer recently bought Bitcoins to your Bitcoin wallet. You can own either an online or a physical version of the wallet. | Do not keep your Bitcoins floating on the internet. |
| Typing in the wrong wallet address will change the receiver of the transaction altogether. | Do not type in the wrong wallet address. |
Steps Involved in Trading Bitcoins
Some steps may differ from website to website. The below-mentioned steps are some common ones you will encounter before you start trading.
Websites: There are millions of websites out on the internet that provide a trading platform for Bitcoin traders. Here is the list of websites that we think really cut the mark. Check them out yourself and choose the best one.
Binance
Coinbase
com
Local Bitcoin Trading
Wazirx
Paxful
Unocoin
Coinmama
Crypto
Coingate
Bitfinex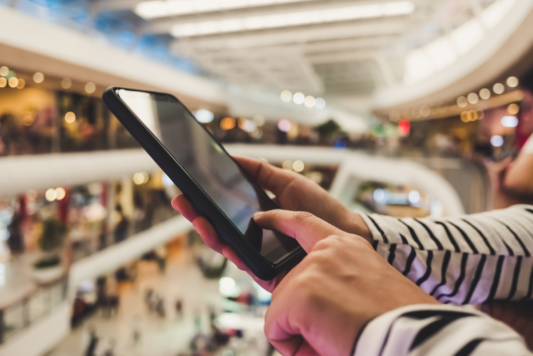 Register or create an account: The majority of the websites out there require you to create an account using your email address. This account creation has nothing to do with trading. It is just for the website to stay in touch with you by emailing new updates via emails.
Create a Bitcoin wallet: It is in this that you will be storing all your Bitcoins. You can either create your wallet on the websites mentioned above or buy yourself a hardware wallet. On owning a Bitcoin wallet, you will be provided with a Bitcoin wallet address, a private and a public key to safeguard your wallet. Hardware wallets include Ledger Nano, Exodus, Electrum, mycelium. Online wallets include Exodus, Electrum.
Authorization and verification: Once you are ready with your wallet address, there is only one step left and that is verification. Some websites will ask you to verify as early as possible and some might ask you to do it right before you make any transactions. This process usually includes entering your payment details and filling up forms like KYC and AMC.
Buy Bitcoins: Some websites like Binance do not allow you to buy Bitcoin in exchange for money. So, hope on websites like Coinbase and Bitcoin.com to purchase your Bitcoins if you don't have any. If you do have coins sitting in your wallet, then see you in the next step.
Trading Bitcoins: Let's talk about buyers and sellers separately.
Selling: If you wish to sell your Bitcoins, you have the full freedom to give them a price. It is advisable to compare your price with that of the current value of Bitcoin just to offer a reasonable deal to the buyer. In most websites, you will be asked to enter the number of Bitcoins you wish to sell and given options to choose whether to sell it on market value or put up your own pricing. As soon as you decide the rates, click sell. The website will enter your selling order in the order list for potential buyers to see.
Buying: If you wish to buy Bitcoins, click on the 'Buy' icon and enter the type of cryptocurrency you wish to buy. Some websites offer you the option to enter a price range or a limit within which you wish to buy Bitcoins. Click on 'Search' and you will be provided with a list of vendors. Remember that the rates at which the vendors are trying to sell might not be the actual price of Bitcoin at the current time. So, compare different vendor prices and make the best choice for yourself.
Conclusion
Trading is not as easy as it looks. There are people who do this as a full-time job. It is highly risky but the hype of making huge profits in seconds does the trick. Make sure you do your research and get a hold of a website you think is trustable. Check the authenticity of the vendor and always be aware of the real-time rates of cryptocurrency. Remember, in the world of cryptocurrency, everything is a suggestion and nothing is advice! Good luck!