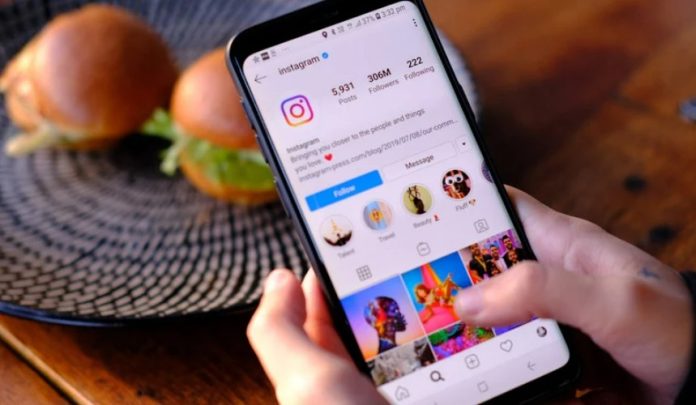 Instagram, as you may know, is the fastest-growing social media platform. Billions of people actively use Instagram to convey their thoughts, and opinions and also share their lives. However, with time, social media marketing has caught up and is now looking for ways to make brand experiences more personal for people. Well, it is a very interesting concept. The humanization of your Instagram business account can help you gather far more people in your community. This is why we are going to discuss five ways of humanizing your Instagram business account! So stick through till the end.
Ways to Humanize Your Instagram Business Account
1. Post real pictures of your employees
Instagram is one of the best business tool in the market and it also helps to boost your business. This is one of the major strategies that a lot of companies on Instagram overlook. Posting content related to your employees has an everlasting effect on the viewer's mind. This is because people quickly start placing themselves in other people's shoes. This means, that posting real pictures of your employees, or even candids of them enjoying their work can substantially boost the humanization of your Instagram business account.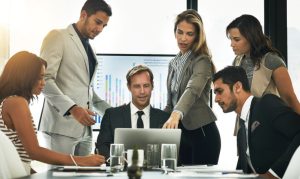 Studies have shown, that once people start associating themselves with a brand, it leads to a longer interaction in totality. To spread brand awareness, this is one of the best ways . One of the best examples of this is a brand called intercom, which posted an interview with two of its employees. This has led people to believe in their prospects and they have seen a major hike in their Instagram engagement as well.
2. Turn employees into brand promoters
As we just mentioned, people associate them better with employees, as compared to influencers, when shown a scenario. This is very useful information for someone devising the Instagram tactics for a company. The best way to humanize your brand or make it come alive is with people. If you make your employees promote your services, this signals that your brand is transparent and loyal.
Often employees are associated with knowing all the vices of a company, which makes them reliable data points for viewers to refer to. However, this can act as a double-edged sword. Some of your employees might be radically inclined to a side of politics that your company does not align with. This sends an incorrect message to the viewers.
3. Create content with personality
Focusing on creating content should be the long-term goal for every brand. No Instagram account can be popularised, by just selling ads and products. More often than not, companies come across as pushy and hence are rejected by customers. The best way to maintain a personality on Instagram is use content marketing. Creating content does not mean, making it formal.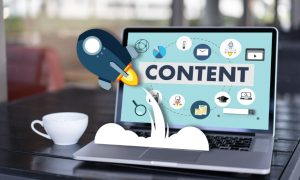 We suggest adding your personality to the content or having a face or a brunch of faces that relay the company's motto. This is widely seen across the globe with content firms like Buzzfeed. Buzzfeed does an excellent job in making people of their company relay their ideas. This makes the company come across as chill and helps people to connect with it. In turn, making the humanization of the Instagram account more plausible.
4. Tell stories
Telling stories is a very important aspect of growing on Instagram. Instagram as a platform is a storyteller and hence the structure and goal of your content must curtail a storyline. Stories can be found anywhere, and what better place to look than within. Well, this is not an ask for introspection, but rather looking within the company. Employees often have very interesting stories to tell.
Also, there are often people in a company that is masters of storytelling. If you can combine these two and put them out on your business account, then you're golden. This helps people connect with the brand's image and also helps relay what the brand stands for. Hence, if you want to realize your Instagram account's humanization, then this is a step we highly suggest adhering to. On top of that, you may buy Instagram post shares to build credibility among your fans.
5. Be funny
This final step is the nail to the coffin when done right. Being funny on Instagram is highly desirable. In this world where memes have taken over mainstream media, being funny is a high-paying trait. To achieve the humanization of your business account, putting up memes and funny moments of your employees, is a great idea. The idea is to, however, respect all communities and still be dank.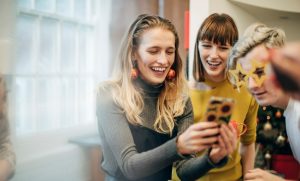 Also, you can use memes to market your products on the internet. This strategy is used by a lot of brands to spread the word about their newly launched products. A ton of meme templates can be found on the internet, and if you put together a team of a few people that are good at it, then you will be the coolest brand on Instagram. If you're sensitive and respectful to the beliefs, and still can make or crack a joke as a company on Instagram, then you're unmatched in the content world.
Conclusion
We know that the humanization of your brand on Instagram is a task, which is why these five actionable tips will help you get through it. We have seen these strategies work for a lot of brands and hence have handpicked and polished these strats just for you. If you want people to engage with your brand well, then we highly recommend using these simple tips to help you humanize your Instagram account!