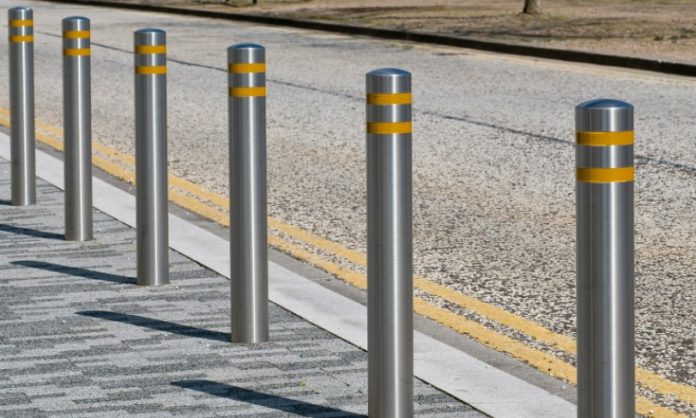 Security bollards are a useful tool in keeping people and vehicles safe. They act as a visual and physical deterrent as they show people where they are not authorised to go. A lot of bollards are flexible in fitting as they can be taken out at any time. They act as a great form of traffic control.
Companies that sell and install security bollards can do so according to your specific requirements, making them a flexible and effective option for your site. There are different types of security bollards to suit the needs of a variety of local businesses.
Leading industrial company Hormann explains the different types of bollards and what they are used for.
What Are Security Bollards Used For?
Security bollards are usually designed to protect buildings from vehicle attacks. For example, a government building or an airport will have security bollards to prevent any unauthorised vehicles from entering or ramming into the building.
Security bollards are also used as a visual indicator on where not to go as a vehicle user. They corner off spaces and entrances so people know they aren't allowed to enter that area. Some security bollards come with a function that allows them to be removed. This flexibility means they can be a temporary fix.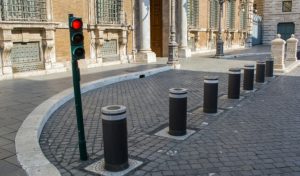 Pedestrianising an area is another great use for security bollards. During public events such as the Christmas party, security bollards can be used to corner off spaces to allow people to walk around freely. This stops cars and other vehicles from entering a space reserved for pedestrians.
The Different Kinds Of Bollards
There are multiple kinds of bollards to serve different purposes. Some buildings require a permanent bollard whereas other sites benefit more from removable ones. There are advantages and disadvantages to every type of bollard, so it's important to understand which type works for your requirements.
Here's a handy guide to the different types of security bollards.
Automatic
Automatic bollards work by controlling high level traffic by retracting easily and efficiently. These bollards allow for individual vehicles to be granted access into a building. This flexibility is great for entrances that are used often as it allows for traffic to temporarily enter quickly and easily.
Semi automatic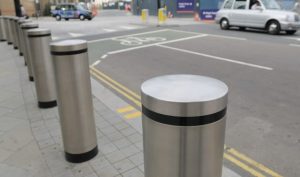 This type of bollard is perfect for reserving parking spaces for authorised vehicles. Semi automatic bollards can be manually pushed down where necessary, making them ideal for private use too.
Removable
Removable bollards are ideal for entrances used very little. For example, if a vehicle needs access to a building at specific times, then a  removable bollard is the best option. This is because these bollards can be easily dismantled to allow access to authorised vehicles.
Fixed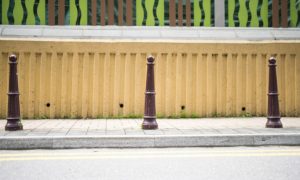 Fixed bollards are bollards that remain permanently fixed in place. This kind of bollard is ideal for buildings that are at higher risk of a vehicle attack. Government buildings and airport parking usually have fixed bollards in place for protection against such attacks.