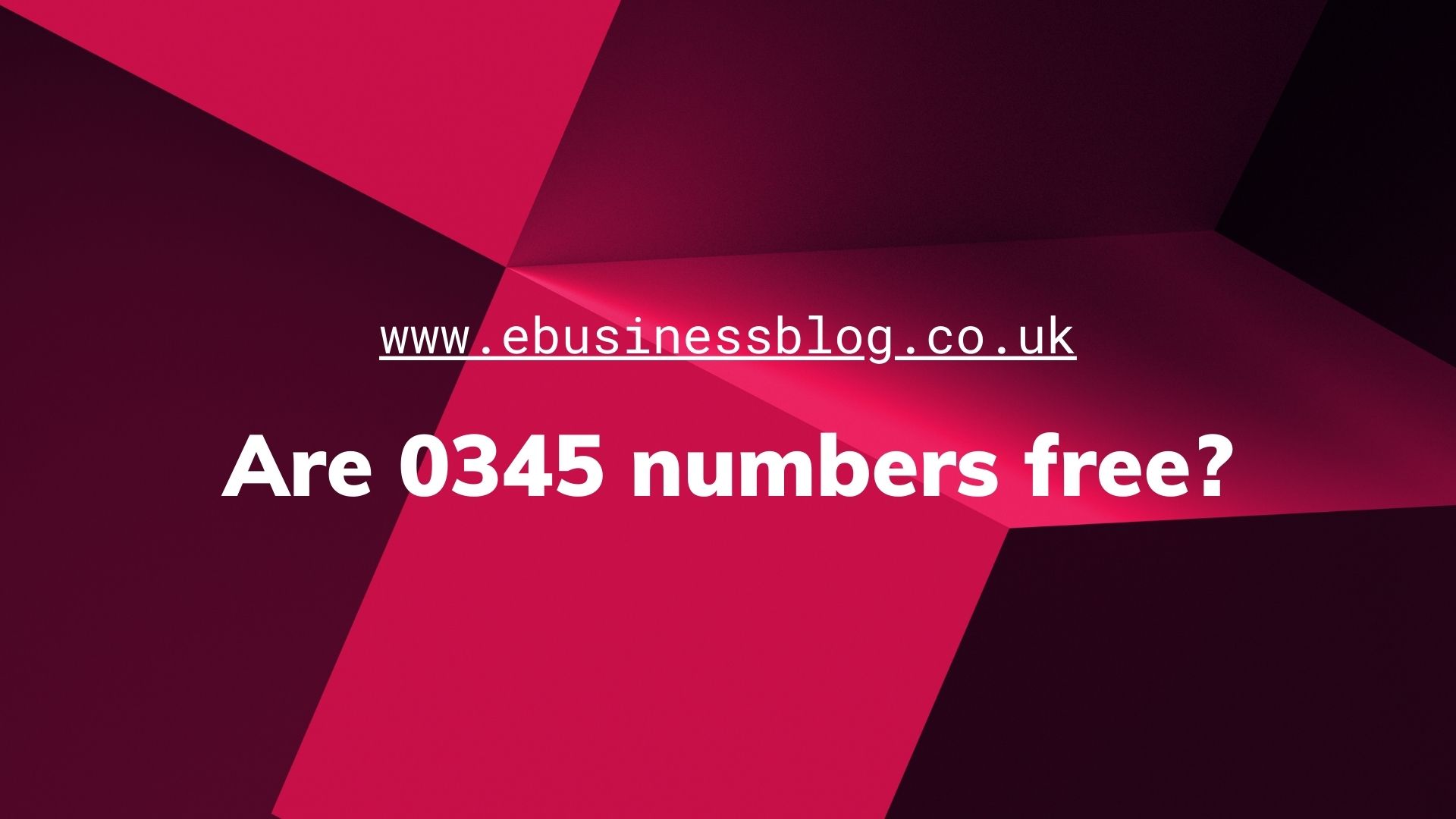 0345 numbers are a unique set of landline-rate numbers bought by businesses, public sector organizations, and government agencies. These numbers are not affiliated with any specific location. This makes it very difficult to figure out where you are receiving the call from.
Many businesses are shifting from their 0845 number to the 0345 number because the 0345 number is charged at a local rate.
0345 numbers are Non-Geographic Numbers and function similarly to the 08 numbers. They work with your landline and can be attached to a mobile number.
The difference between the 08 number and the 0345 is that the caller calls at the same rate that he would if he/she were using the '01' or '02' number. The 03 numbers are also included in most minute packages offered by the service providers.

Are the 0345 numbers free?
The Ofcom regulation states that all numbers starting with 03, 02, and 01 have to be given similar treatment and this means that they are charged similar standard landline rates. This rule applies irrespective of whether you are using a landline or mobile to dial these numbers.
However, your service provider could decide to provide these calls for free and it is important to check if this service is offered by your service provider.
The price of calling the 0345 numbers varies depending on the time you call them. For instance, calling during the day may be a little cheaper than during the night.
Cost of calling an 0345 number using a mobile device
Calling a 0345 number has no extra charge when you use a mobile device. It is billed the same as a call from a landline. However, charges will vary depending on the network provider.
Why go for a 0345 number?
Businesses will go for the cost first. 0345 numbers are advantageous to clients and customers as the costs are similar to phoning a landline number. Whether you are using the usual '01' or '02' the charges will remain the same.
Many phone companies that offer voice call 'minutes' include 0345 numbers in your monthly package. This means that as long as you have minutes, you will not incur additional charges when you call a 0345 number.
The Landline call package may sometimes come with a bundled offer of free calls to other landlines at specific times of the week or day. For instance, you can be allowed to make calls for free on the weekends or during the evening hours.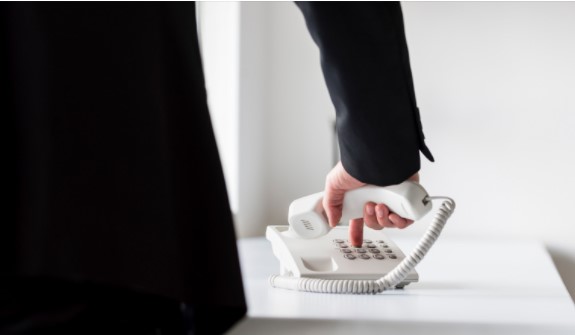 When you call the 0345 numbers at these designated times you will not incur any costs, however, any calls made outside this free period will be charged with the same rates as you would incur if you were using the normal '01' or '02' numbers.
What is the overall thought of 0345 numbers?
Most people tend to think these numbers are free. However, this pubic assumption is not true. The fact that you do not get charged extra for making calls does not mean calls are free. You shouldn't be charged more than normal landline charges as this number is not a premium rate number.
Can you call a 0345 number from outside the UK?
Some of these numbers will accept calls from outside the UK and if they cannot then the mobile provider should provide an alternative. To dial a 0345 number from outside the UK you will be required to include the UK country code, +44 is the country code.
Calling a 0345 number from abroad can become a little frustrating. There are two possible scenarios. It's either your phone goes through successfully or you get blocked by the local provider. It is not clear what you will be charged for the call.
The best way to handle this is to do your research and find the landline number equivalent to the organization you are trying to reach. If it is a large institution then this information will be easy to retrieve.

Are 0345 numbers free on EE?
Calls to a 0345 number will be charged at the standard rate. You will be charged an Access fee and a Service charge. The Access Charge is the amount charged by EE for the total duration of the call. However, if you have a network plan with EE you are in luck.
These plans are known to offer unlimited free minutes and SMS. 0345 numbers are also included in the mobile plans for EE and this is highly beneficial to customers as calling becomes free as long as your subscription is active and minutes still available.
Are 0345 numbers free on Vodafone?
0345 numbers are technically not free to call on Vodafone. There is normally a pay-per-minute charge on every call that you make. Calls to these numbers on Vodafone will cost you an average 30p a minute. If you have an inclusive minute package then the calls will be charged only after the inclusive minute limit is reached.
Customers that subscribe to the Big Value Bundle will also enjoy free calls to the 0345. If you do not have inclusive minutes or do not have the Big Value Bundle, then-standard rates will apply.
Are 0345 numbers free on 02?
There is an increase in the number of 0345 telephone numbers amongst companies. These numbers provide the better alternative to the more expensive 0800 and 0808.
BT landline or mobile offers a discount scheme which includes calls to UK local and national numbers. 0345 numbers are also included in this scheme. Any calls made outside the scheme would mean additional charges.