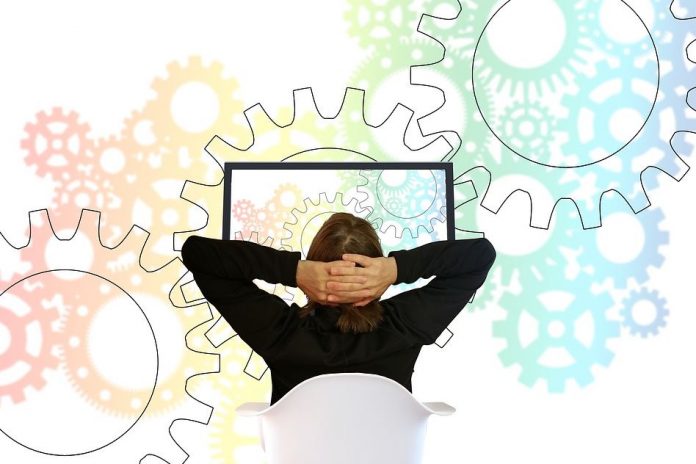 Regardless of what sector your business falls under, there is no doubt that each one faces fierce competition. Not only do businesses compete in terms of sales, but they also compete in factors such as effectiveness and efficiency.
In order to remain competitive, businesses across a number of industries have used automation as a key to success. Regardless of whether your business is big or small, automation can be incorporated into every aspect of it and can help boost revenue whilst maintaining a solid customer base. If you're new to the world of automation, then read on to find out more about the automation of businesses in 2021.
What Is Business Automation?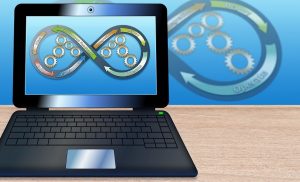 Business automation is when a company uses technology to diminish recurring tasks or processes by replacing manual effort. A quick example of this would be the installation of automatic assembly machines in a warehouse to replace the need for hands-on labor. This is just one short example of many. Businesses need to automate their processes in order to meet the changing demands of the market in a cost-effective and efficient way across the whole organization. Utilizing an automation business process can help increase a business's reliability when it comes to producing and selling a product/service, which can further help obtain an ever-growing customer base.
Why Does a Business Need to Automate?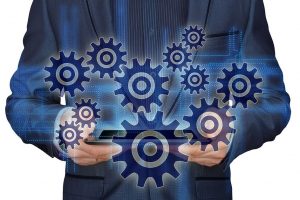 As briefly mentioned, one of the main benefits of business automation is the fact that operational costs can be reduced. In a competitive market, it is vital that every business aims to increase its profitability, and business automation technologies can help to achieve this goal by implementing more cost-effective strategies in the workplace.
It is also important to add that as a demand for a product or service grows, so does the need for faster productivity. There are several automated operations that can help to enhance productivity levels such as job scheduling software. This provides you with the tools to schedule jobs and monitor them around the clock.
Generate Leads
When it comes to automation implementation in business, there are a number of aspects to your business that you should look into. Generating leads for your business is highly important because it can help to create sales and increase your customer base. If you have a "contact us" section on your website, then it is important that you respond to customers' queries as soon as possible in order to secure that lead. Using automation software can help you issue email replies instantly. This helps secure your lead by reassuring them that their message has been received without the need of having someone on hand to reply to emails around the clock.
Ecommerce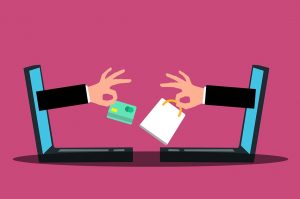 With more people buying and searching online, it is important to use business automation processes to help you generate repeat business within your customer base. Your eCommerce business can be proactive by automating prompts for future sales. Through utilizing automation software your business will be able to clock the date and time an individual sale is made. After a predetermined length of time, your software can then send out a follow-up email to that same customer conveniently at a time where they are in need of stocking up on their supply. Not only does this help encourage a repeated sale, but it also makes the buying experience easier for the customer.
Event Promotion
Whether your company is small or on a wider scale, planning an event can be a huge task. A business can automate some of these tasks to save precious time such as sign-ups, confirmations, and reminders. When a ticket is sold to an event, it is logged by automation software similarly to when a normal sale is made. A confirmation email can be triggered instantly to thank the customer for attending an event. This automation process helps build valuable relationships with consumers as it helps reinforce a business's reliability and validity.
Boost Revenue
The main aim of every business is to generate sales and increase profitability year on year. Automation processes allow you to monitor sales from all aspects. You can keep up to date with your most active leads whilst also staying engaged with potential customers who are yet to make a purchase.
If you want to learn more about how a business can generate sales through these processes, then an automation course could help by teaching you every aspect of business service automation and highlighting the benefits and importance of its processes. Taking up an automation course can be hugely beneficial to anyone who wants to start their own business as it can help give you the essential knowledge to run your business efficiently and in a more cost-effective way.
Customer Base
In order to maintain healthy sales growth, every business needs to grow a reliable and sustainable customer base. As clientele begins to grow it can be difficult for a business to dedicate enough time to each individual person. A slow-responding company can be extremely frustrating for any customer and can encourage them to turn to another organization for a product/service.
Automating processes to help respond to customers' queries can help exceed expectations and reinforce the validity of any business. There are some sectors in business that require appointments with their clientele. Automation software can help set reminders for both the business and its clients for upcoming appointments. Automating processes like these can save any lost time which could occur from missed appointments. It helps save the company time and also helps the business run more smoothly.
Management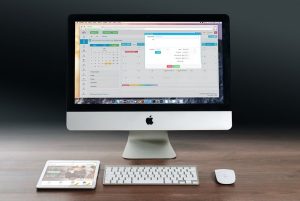 One of the keys to success in business comes down to organization. It is important to note that not all tasks in a workplace should be replaced by automation processes but there are a number of instances where it can be hugely beneficial to a business's organization and management.
Repetitive tasks can be automated to help save time and allow team members to focus their time and energy on other important elements of the business. For example, a business may choose to send out a thank you message to every customer who makes a purchase. Automated software can help a business auto-generate this message and send it out to the customer automatically once a purchase is made.
The hiring process for any business can also take up a lot of time. This can be particularly difficult for smaller businesses that don't have the facilities to carry out the large number of tasks that come with it. Automated processes can help collect candidate information without the need of a person liaising with each individual candidate.
It is apparent that almost every aspect of a business can be automated in order to help boost efficiency and increase sales. As the world of business continues to grow in competitiveness, it can be vital to implement business automation processes into every company.
If you want to progress in your chosen sector, it could be beneficial to partake in an automation course to help expand your knowledge and give you the upper hand when it comes to running a business of your own. There are lots of aspects to business automation and learning about its processes can be favorable to you as a future employee or business owner.