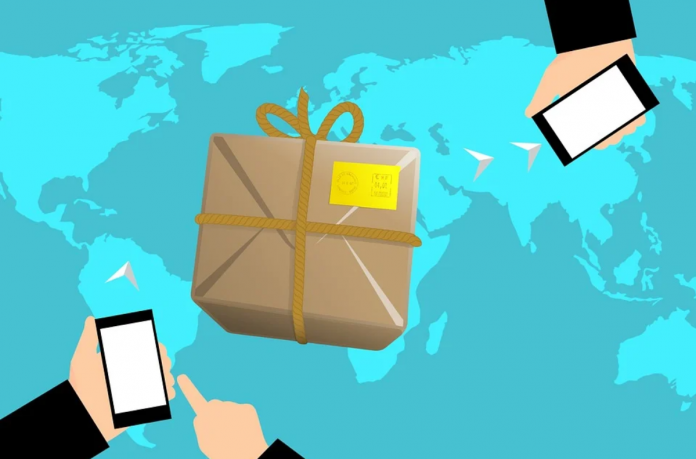 The on-demand economy transformed the way of how every business operates. It paves the way for traditional businesses to move swiftly to the digital space. It proffers better convenience and advanced security to the users. One promising example of an on-demand app is Uber which has revolutionized the market.
The recent statistics show that nearly 42% of people in the United States are opting for the on-demand service at least once. According to the Harvard Business Review report, the on-demand economy is adding 22.4 million users every year. As the on-demand economy is flourishing, it is the root cause for the emergence of new business models and concepts. It is quite impossible to think of the world without on-demand apps. Such apps offer flawless service to the customers.
In today's world, some prominent on-demand services are food delivery, gas delivery, grocery delivery, courier delivery, and many more. These have become essential for people's lives.
Popular on-demand business ideas
Suppose you are an entrepreneur seeking a way to start your own business. In that case, you can consider entering the on-demand market as it is flourishing worldwide and it continues to boom further in upcoming years.
With the technological advancements, there are a lot more opportunities you can opt for based on your expertise and the resources available. In this digital era, it isn't tough to establish a business. Let's explore some of the on-demand business ideas that you could consider.
Grocery delivery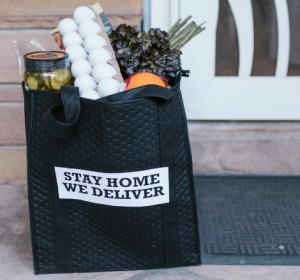 Grocery delivery apps such as Zomato and Swiggy have become more popular among the users as it offers a convenient shopping experience. This is the booming sector as the demand for such apps is high amidst the pandemic. Users can place an order from home and get it delivered in a specified time this will kick out the challenges that consumer faces while buying grocery and improves the business. All you need is a user-friendly website and mobile app that enables the users to place an order with just a few clicks/taps.
Food delivery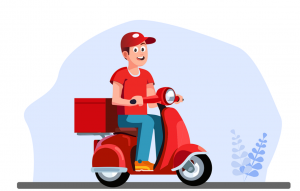 Food delivery service has made the food lovers order their favorite cuisine or food items from nearby restaurants. The ordered food will be delivered to them in no time. Therefore, it is better to start a food delivery business with a smaller range and expand it with the customer demands.
Laundry service
Working people find it hard to get enough time as they mostly would like to enjoy their week offs instead of laundering clothes. Therefore, they opt for laundry and dry-cleaning services as it saves time. Three standard business models of laundry service are On-Site, In-Site, and Marketplace/Aggregation.
Courier service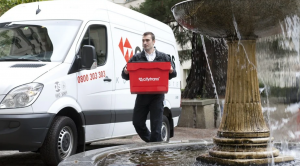 This has gained a lot of popularity as it meets the customers' needs with the offerings of a seamless checkout process. It brings the flexibility of customer service requests at any time. Bicycle courier service is booming nowadays as a delivery person can deliver couriers from point A to B within the city in a shorter duration. You would require a delivery person and an app that allows the users to use your service.
These are the viable on-demand business ideas that you could try. Of course, anyone can plunge into the on-demand market, but only a few can run a successful business and take it in the long run. So, let's deep dive into some strategies to consider for making your established business a successful one.
How to transform your on-demand business into a huge success?
A mobile app with user-friendly features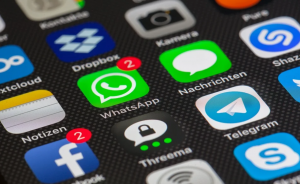 Online presence is essential for a business in this digital world. Therefore, take your traditional business to the next level by launching an on-demand multi-delivery app. Moreover, the features you included in the app play a vital role. For example, adding a feature like a GPS tracking system makes it friendly for the customers. This way, you can manage the business operations efficiently without paperwork.
Competitive pricing
Each customer has different requirements. Therefore, the pricing structure should be based on their requirements. For example, in the case of courier delivery, you can consider the weight and size of the package. Also, it is necessary to consider the delivery speed the customers want to avail.
Ensure the price of the service they availed via the app is less the service they availed through traditional business. This will encourage the customers to use your app. Keep the price according to the industry standards. Moreover, if you keep the price higher than your competitors, there are a lot more chances that your customers may have a second thought of availing of their services.
User engagement
It is an important factor to consider for making your business successful. Transparency in the process is what the customers will expect. Let them know the order status in real-time via in-app notifications. Also, it will be great to inform your customers about the estimated delivery date & time. Besides, update the status via email or SMS. Notably, with the help of live chat, customers can get their queries resolved at any time.
Aesthetic packaging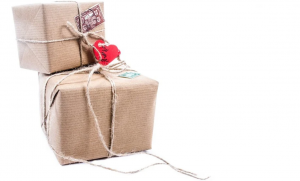 Good packaging impacts your brand image. You can even make it as a USP or differentiating factor to stand apart from your rivals. So right from the start of packing, still the delivery, ensure that the proper packaging and the packaging box are maintained.
How to uplift your on-demand delivery service business during the global pandemic?
Due to the global COVID-19 pandemic, many businesses have experienced a downfall and proven to be a catastrophe. Whereas, to a surprise, the on-demand businesses witnessed a surge during these circumstances.
This is because the customers' shopping behavior changed drastically to avoid the spread of the contagious virus. Instead of going to the store, they started to prefer the on-demand delivery app where they can purchase their essentials online and those will be delivered at their doorstep.
Therefore, leverage this situation to elevate your business and gain a large customer base. Let's see a few strategies that you can implement to grow your on-demand delivery business during the pandemic.
Hire more resources
Undoubtedly, the demand for delivery apps is sky-high. To meet this increased demand, you have to expand your workforce so that your customers' needs will be satisfied on time. Thus, hiring more delivery executives will help to run your business successfully as you can generate more revenue.
Local vendors/business partnership
Get in touch and partner with local vendors and small businesses to provide uninterrupted services to your customers. Customer satisfaction is a key mantra for success.
No contact delivery
As the virus is spreading, it is contagious and so avoiding physical contact becomes necessary. To overcome this, you can adapt to contactless delivery in which you let your delivery person put the package in front of the customers' home. Also, digital payments are advisable.
Multi-service app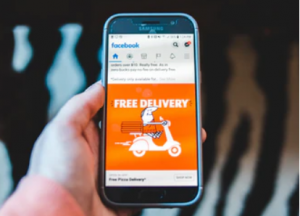 As mentioned earlier, customers prefer on-demand services a lot more in recent times. What if they get various on-demand services under one roof? This is called a multi-service app which is also termed a Super app. Instead of installing multiple apps, downloading one Super app is enough as they avail different services via a single platform. This is one efficient way to gain a customer base and increase revenue.
Summing up
Most delivery businesses are transforming their traditional method by adapting to the new business model with on-demand apps. Moreover, the Covid-19 pandemic is an advantage for entrepreneurs who look to start an on-demand business as it is a golden opportunity.
Thus, launching a super like Gojek will have a more significant positive impact on your business. Opt for the All-in-One Gojek Clone solution that lets you establish a business instantly as it is a readily available app.