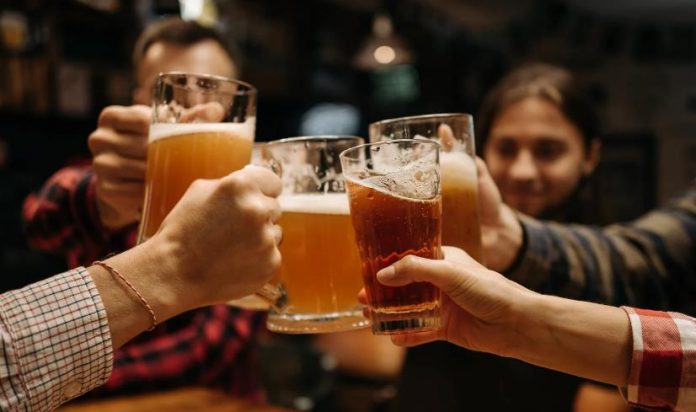 Step into a quintessential British pub, and you'll find yourself immersed in a rich tapestry of history, camaraderie, and warm hospitality. Pubs have been at the heart of British social life for centuries, serving as community gathering places, watering holes, and cultural landmarks.
In this blog, we will take you on a journey through the enchanting world of British pub culture, exploring the unique architecture, fascinating stories, traditional pub food, and the pivotal role these establishments play in local communities.
British Pub Culture – A Journey Through Historic Drinking Establishments
Historic Pubs: Time Capsules of the Past
One of the joys of exploring British pub culture is discovering the historic drinking establishments that have stood the test of time. From Ye Olde Trip to Jerusalem in Nottingham, which claims to be the oldest inn in England, to The Eagle and Child in Oxford, famously frequented by literary greats such as J.R.R. Tolkien and C.S. Lewis, these pubs transport you back in time.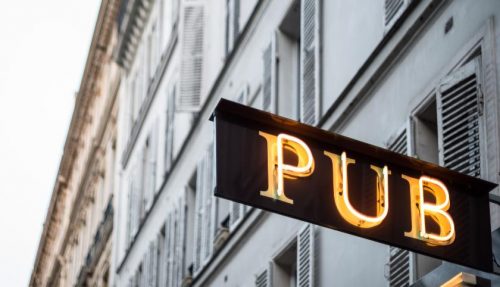 Immerse yourself in the atmosphere of ancient timber beams, cosy fireplaces, and creaking floorboards as you enjoy a pint in a place steeped in history.
Unique Architecture: Aesthetic Charms and Hidden Gems
British pubs are renowned for their unique architectural styles, ranging from Tudor half-timbered buildings to Georgian townhouses and Victorian gin palaces. The intricate woodwork, stained glass windows, and decorative signage add to the charm and character of these establishments.
Explore the hidden alleys of cities like York and Chester to stumble upon hidden gems, or venture into the countryside to find quaint village pubs nestled amidst rolling hills and picturesque landscapes.
Traditional Pub Food: Hearty Fare and Local Delights
No visit to a British pub is complete without indulging in the delights of traditional pub wine food. From fish and chips and bangers and mash to steak and ale pie and ploughman's lunch, these hearty dishes offer comfort and satisfaction.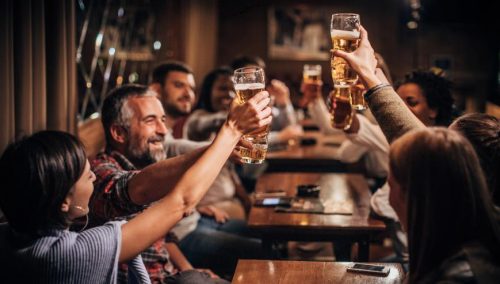 Many pubs pride themselves on sourcing local ingredients, showcasing regional specialties, and even incorporating modern twists on classic recipes and can more often than not be the perfect spot for meal deals in London. Pair your meal with a pint of real ale or cider, and you'll experience the perfect harmony of flavours.
Social Hubs: Connecting Communities
Beyond their historical and architectural significance, pubs serve as social hubs that bring communities together. Step into a local pub, and you'll witness lively conversations, laughter, and a sense of camaraderie among patrons.
Pubs often host live music nights, pub quizzes, and other events that foster a sense of community. Whether it's sharing a drink with friends, engaging in friendly banter with the bar staff, or striking up a conversation with locals, pubs provide a welcoming space where bonds are formed, and stories are shared.
Preserving the Pub Culture: A Beloved Tradition
While modernisation and changing social habits have affected the pub industry, efforts are being made to preserve and celebrate this cherished tradition. Organisations such as CAMRA (Campaign for Real Ale) champion the preservation of traditional pubs and the promotion of real ale.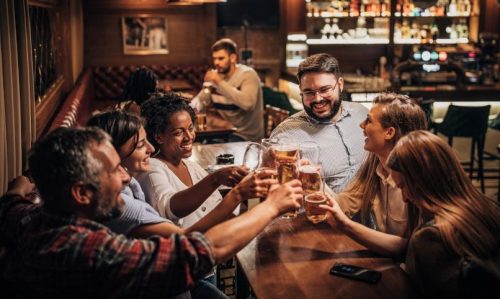 Pubs are often designated as heritage assets, protecting their historical significance. By supporting local pubs and embracing the pub culture, we can ensure that these cherished establishments continue to thrive and remain an integral part of British identity.
What is tastecard?
tastecard is a discount card company with offers on restaurants, days out and cinema visits across the UK. tastecard gives users access to a whole range of deals, including 2-for-1 restaurant deals, 50% off food, or 25% off your total bill, depending upon where you choose to visit. tastecard is simply perfect for those looking to explore a variety of best restaurants for as much as half the price.
To conclude
British pub culture is a treasure trove of history, architectural beauty, delicious food, and vibrant community spirit. It's a world where time seems to stand still, allowing you to immerse yourself in the stories and traditions of generations past. So, next time you find yourself in the UK, step inside a historic pub, raise a glass with locals, and experience the magic of British pub culture