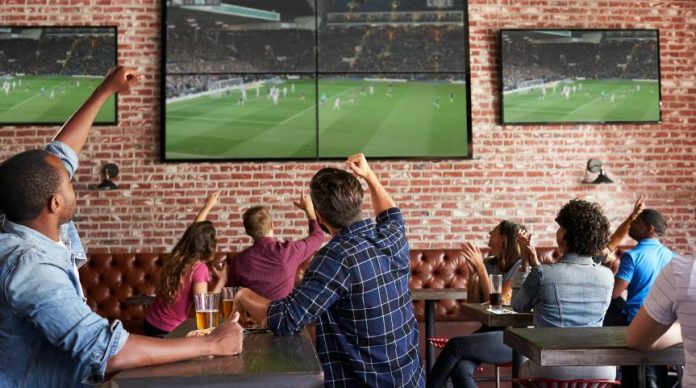 Where Sports Enthusiasts Unite in Shoreditch? – Exploring a Hidden Gem
Shoreditch, known for its vibrant nightlife and eclectic scene, is home to a hidden gem that combines the best of sports and entertainment – The Cornershop Bar. Tucked away at the corner of Old Street and Shoreditch High Street, this unassuming yet thriving venue has become a favorite among locals and visitors alike. Here, sports enthusiasts find themselves in a haven where the excitement of sports meets the energy of a lively nightlife hotspot.
At first glance, The Cornershop Bar may seem like any other bar in Shoreditch, but it quickly sets itself apart with its unique blend of a sports bar and a nightlife destination. The moment you step inside, you're greeted by a warm and friendly atmosphere that immediately puts you at ease. The fun-loving staff adds to the welcoming vibe, making you feel right at home from the get-go.
One of the standout features of The Cornershop Bar is its dedication to sports. With a total of 5 flat-screen HD TVs on the ground floor and an additional 3 in the basement, sports lovers are spoilt for choice. Whether it's football, rugby, Formula 1, or even American Football, you can catch all your favorite sporting events live and in high definition. The Cornershop Bar stands out as one of the best sports bars in Shoreditch, catering to the diverse interests of its patrons.
Beyond the exhilarating sports action, The Cornershop Bar elevates the experience with its daily 2-for-1 Happy Hour specials. Imagine cheering on your team with friends while sipping on refreshing drinks at irresistible prices. This blend of thrilling sports and pocket-friendly libations creates an atmosphere that's second to none.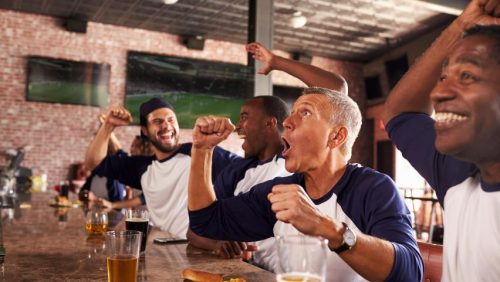 The Cornershop Bar's reputation as a hidden gem is further cemented by its vibrant after-work crowd. Locals flock here to unwind and socialize after a long day, creating an electric ambiance that's contagious. Whether you're meeting up with old friends or making new ones, The Cornershop Bar provides the perfect backdrop for unforgettable memories.
But it's not just about the sports and drinks – the culinary delights at The Cornershop Bar are equally impressive. The menu boasts mouthwatering dishes that perfectly complement the lively atmosphere. From delectable burgers and finger-licking appetizers to hearty mains, there's something to satisfy every craving.
For those seeking a private event space, The Cornershop Bar has you covered. Their private venue hire package offers an exclusive experience where you can relish the fantastic Happy Hour offers without the hustle and bustle. From drinks to food and music, everything is taken care of, ensuring you have a memorable time in the perfect environment.
As word of this hidden gem spreads, The Cornershop Bar continues to attract sports enthusiasts and nightlife aficionados from all corners of Shoreditch. Its unique blend of sports entertainment, warm ambiance, and exciting Happy Hour specials make it a must-visit destination in the area.
So, whether you're a die-hard sports fan or simply looking for a fantastic time in Shoreditch, head over to The Cornershop Bar – where sports enthusiasts unite and unforgettable experiences await. Embrace the thrill of sports, soak in the vibrant atmosphere, and revel in the charm of this hidden gem tucked away in the heart of Shoreditch. Cheers to The Cornershop Bar, the ultimate destination for sports lovers and nightlife enthusiasts alike!