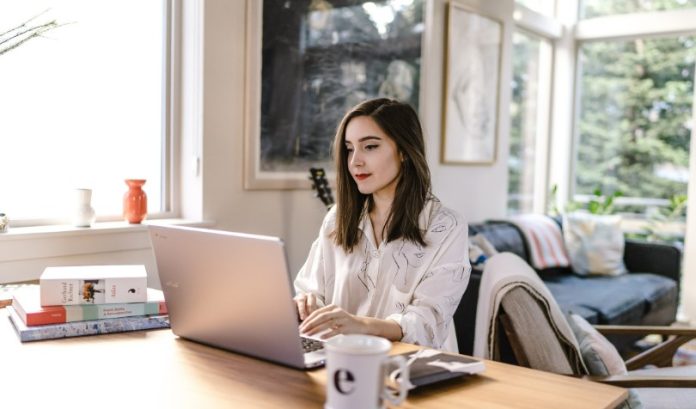 The pandemic forced businesses to adapt and urgently enable remote working, creating huge challenges for those that were unprepared. This sudden shift prompted an upsurge of cyberattacks that exploited any resulting technical vulnerabilities. Tenable reports that 74% of companies attribute recent business-impacting cyberattacks to remote working. This article highlights the most common cybersecurity challenges businesses are likely to encounter in 2022 and beyond, with effective mitigation and preventative measures to address them. 
Remote working and COVID-19
Working from home was an alien concept for many at the start of the pandemic. Two years in, the option to work as remote worker has become quite the norm, with an estimated 70% of the workforce expected to work remotely at least five days a month by 2025, as Global Workplace Analytics estimates . This means cybersecurity is set to remain a top priority for businesses of all sizes whether it small business or big business for the foreseeable future.
The top seven remote working cybersecurity challenges
1. Ransomware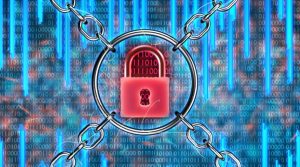 What is ransomware? Ransomware infects a user's computer, restricting access to networks until a ransom fee is paid. In order to make users pay, hackers often put business owners under extra pressure by threatening to release sensitive information.
How can I protect my brand? By leveraging the power of a solid, all-in-one business antivirus, such as Avast, ESET or Bitdefender, businesses are able to stay ahead of the threats and minimise the number of attacks their business encounters on a daily basis. Solutions such as these combine antivirus, VPN, and speed-up with the ability to identify security and performance issues.
2. Internet of things (IoT) cyberattacks
What are the IoT cyberattacks? With an increase in the number of unsecured devices connecting to corporate networks, so do the corresponding cyberattacks. During these attacks, bad actors infect devices with malware and turn them into botnets that examine access points or search for credentials to enter corporate networks.
How can I protect my brand? It's important to ensure the essentials are covered, such as regular software updates and the use of up to date passwords. However, choosing a managed firewall solution with an extensive set of IT and network solutions is crucial. Vendors like Cisco Miraki, UniFi Security Gateway, DrayTek, Fortinet Virtual Firewall or SonicWall provide trusted solutions delivering wireless, switches, firewalls, and CCTV that can keep businesses safe from an attack, and avoid downtime.
3. Phishing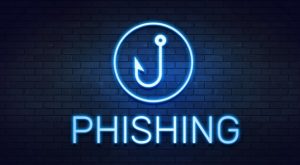 What is phishing? Phishing attacks are a type of social engineering during which the attacker sends fraudulent messages aiming to trick individuals into giving out personal information, such as passwords and financial credentials. Users are usually asked to click on a bad link that instantly downloads malware or directs them to an unreliable website.
How can I protect my brand? Looking after security software and operating systems, keeping internet browsers up to date can help minimise the chances of accidentally releasing business information. Alternatively, contacting a Managed Service Provider to help create a cybersecurity plan with advanced security measures, like multi-factor authentication, regular backups, data recovery, and email protection services, can help protect companies from rising threats just like phishing attacks.
4. Supply chain attacks 
What is a supply chain attack? Also known as value-chain or third-party attacks, these are a type of cyberattack that targets the weakest link in a chain of trust. It seeks to damage by inserting malicious code into software, or by compromising network components to access the company's digital resources via its suppliers.
How can I protect my brand? To minimise access to sensitive data, it's advised to take preventative measures, such as regular third-party risk assessments to identify potential weaknesses and insider threats. Implementing endpoint security services that include event log monitoring, threat hunting, intrusion detection, and malware/antivirus to detect suspicious behaviour can secure a company's digital footprint.
5. Application programming interface (API) attacks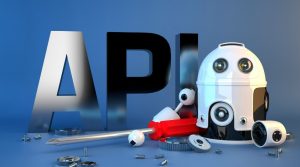 What is an API attack? This is a malicious use or attempted use of an API, where the hacker takes advantage of the application running on poorly developed code, and uses an API endpoint to access and exploit company resources. It's most commonly used to breach data or manipulate a commerce solution.
How can I protect my brand? Companies adopting a completely remote or hybrid workforce can protect their APIs by using best practice. This includes taking an inventory of their APIs by conducting perimeter scans, using a robust authentication solution, not sharing more data than necessary, and choosing a web application firewall to protect web applications by monitoring and filtering traffic.
6. Data breach
What is a data breach? This is where confidential, sensitive or protected information gets taken from a system without the knowledge or authorisation of the owner. It often results in a breach of availability, integrity, and confidentiality. According to the General Data Protection Regulation, a security violation can also have a heavy financial impact on a business in fines and compensation, not to mention the harm it does to a company's reputation.
How can I protect my brand? Prevention is always better than cure, so it's essential to start building a cybersecurity strategy with employee training at the core. Spreading awareness makes employees more vigilant about their everyday activities, e.g. monitoring emails, which could otherwise result in accidentally downloaded viruses. A cyber breach response plan also needs to include regular audits to identify weaknesses and implement cybersecurity solutions, such as an endpoint/antivirus or a managed firewall.
7. Distributed denial-of-service (DDoS) attacks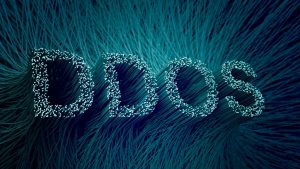 What is a DDoS? This is a cyberattack where hackers take control of thousands of internet-connected devices and direct them to simultaneously send requests to a targeted device. Eventually, the target becomes overwhelmed due to the multiple demands, rendering websites or online services unavailable. DDoS attacks often target institutions, from banks to news sites and retailers, to prevent them from publishing and accessing vital client information.
How can I protect my brand? A cloud-based DDoS protection and mitigation solution cleans internet traffic by sorting through regular and malicious requests can be an effective way to protect organisations from attacks. It offers flexibility for settings that merge in-house resources with third-party resources, or environments that put together dedicated servers with cloud hosting. A DDoS protection service also ensures all security elements meet compliance criteria and advanced security protocols.
Remote working is here to stay and so are cybersecurity threats
The pandemic may not have created cyberthreats from scratch, but the shift towards remote and hybrid working models has undoubtedly given those that already exist a wealth of new opportunities. And while the severity of the attacks outlined above may seem daunting, managing the impact of these attacks is entirely possible. Taking a proactive approach and outlining preventative measures in a cybersecurity strategy – such as applications, audits or disaster recovery – can keep a business on the right track.
TWC IT Solutions are cited among the top cybersecurity companies in London by Techreviewer, and have also been recognised as one of the top Managed Service Providers by DesignRush. Book a free consultation to discover their range of cybersecurity solutions, and learn more about how TWC could help build an efficient cybersecurity plan for your business.