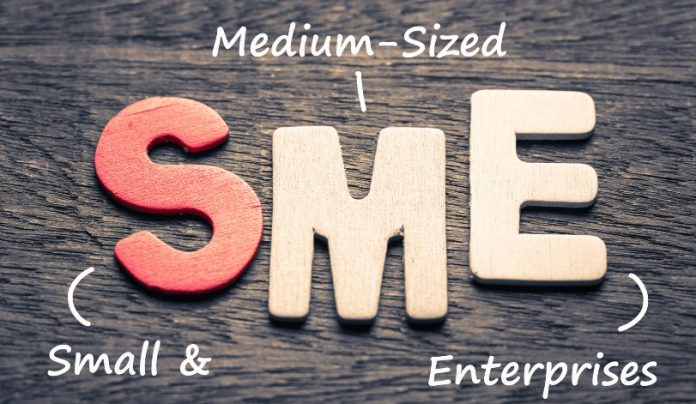 A small to medium enterprise often hinges on the technology at its disposal and its ability to scale with workload demands. In this regard, an SME needs to have the technology to grow while maintaining its current workload effectively.
But there's also staying ahead of the competition to consider, and in every field of digital-based work, this will vary. You'll want the right smart tech for your setup to stay ahead of the curve and win more business.
However, investing too quickly can burn a huge hole in your profit margins and stunt SME growth. Finding a balance between the two is imperative.
So, what 'must have tech' should you consider? Choosing where to invest your money is often half the battle when it comes to buying new tech. Today we'll take a look at some strong contenders for consideration.
Let's delve!
Must Have Tech for Running An SME
1. Invest In A High-Quality Server
Every SME owner will dread having to replace a server, but the time will inevitably come, and with the technological advancements in the past few years leading up and into 2022 – now is an opportune time to invest.
A new server has the potential to build a more robust, reliable, and scalable solution for your enterprise and give your internal network a solid hub. It can provide an excellent place for your data to be stored and managed while providing ample opportunity for network expansion over the coming years.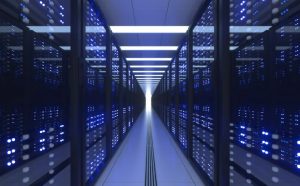 If you are a provider of services using servers, it'll give you greater scope to serve your clients and customers. There's no downside to upgrading an existing server or getting an entirely new setup.
Suppose you need parts or a new server setup for a new retainer. In that case, ETB Technologies has an abundance of brilliant enterprise-ready servers to consider.
2. Smart Coffee Machine
Not all the 'must-have tech' is purely operational. Tech can be used to improve employee morale and create a more productive team. A prime example of this is the inclusion of a smart coffee machine in the workplace.
Having a coffee machine that knows how to make each employee their perfect coffee every time will create a wonderful working atmosphere, but it'll also save time!
Most smart coffee machines work after being hooked up to a phone or tablet, meaning your employees can order their coffee from their desk and collect it when it's ready. Smart coffee machines often come with profiles that can be set up to make a coffee in a particular way.
Having a profile for each employee isn't as far-fetched as it sounds and can provide your trusted team with an excellent source of caffeine should they choose.
3. Provide More Random Access Memory (RAM)
More RAM is never usually a bad thing, and upgrading your employee workstations with more RAM may be the improvement you need.
RAM speeds every computer process up by providing more memory to allocate to computer operations. Providing more RAM for each workstation could help your employees save time running vital processes to execute their duties.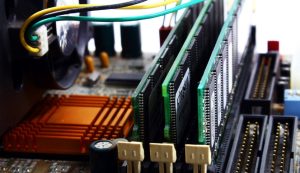 The best bit is that upgrading RAM chips is a fairly cost-effective way to improve your operational capacity compared to other tech investments. While it can get very expensive quickly – giving every employee's workstation an extra 4GBs of RAM may be worth the expense. 
4. Personal Desk Fans
This may seem trivial and even not worth mentioning, but with the weather getting warmer by the year, it is an investment your employees will be thankful for. An office can get very hot, and with workstations pumping out hot air consistently around the clock, this can create a very unpleasant working environment.
USB desk fans are fairly commonplace, easy to source, and a cheap investment overall. Keeping your employees happy is paramount to productivity and your overall business success.
5.Wireless Charging Platforms
This is another option to make your employees' lives easier. There are plenty of options nowadays to get branded wireless charging platforms for mobile phones. And in today's world, people will often use their mobile phone devices for work-related applications such as Monday.com or Slack.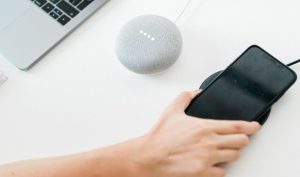 While this seems like an unnecessary expense, it would allow your employees freedom to work without worrying about their phone charge – especially if they forgot their charger.
Better yet, there are plug-in USB wireless charging platforms available that can plug into any USB port to offer wireless charging.
To Summarise
Investing in 'must have tech' doesn't always need to be about servers, networks, and your operational capacity. Using tech comforts to keep your employees happy is just as vital to the overall well-being of your company or organisation. A team of happy employees makes for a happier business.
Start investing in the future of your business! You won't regret it.