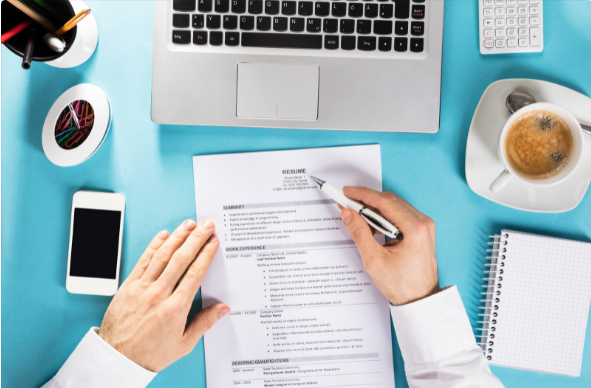 Are you starting your job search? While there are several steps involved, preparing a compelling resume is an integral part of the job search process. When you do it right, your resume plays an important role in opening doors for awesome job opportunities.With such high stakes, there is no denying the fact that preparing a fresh resume might appear overwhelming. We get it. This is because there is immense work involved in the creation of a well-formatted, detailed document that will help in potentially determining your entire future professionally. However, preparing a resume for the job search process does not have to be this complicated. Here are some important tips to consider for ensuring that your resume is perfect for the job search process are:
1. Begin with the Right Parameters
You should note that in a resume writing task, the 'one-size-fits-all approach does not fit all the time. The format that you are using along with the information you aim at highlighting will depend on your field. Therefore, you should focus on structuring the resume to fit the respective industry standards for the particular job to which you are applying. A quick way to ensure the same is by going through useful resume templates available out there.
In the overall resume structure, the experience level plays a vital role. It depends on the time you have under your belt in the given profession. As per the general rule, job seekers having around 3 years of experience should prepare a single-page document. On the other hand, those having more experience can opt for more than a single page.
2. Understand the Basics
Irrespective of the industry or job you might be in, there are some must-haves for every type of resume out there. These are job titles, work experience, years in every position, and responsibilities. While you are not required to include the home address, you should essentially include the email address and contact number in the resume header.
3. Make Use of Relevant Keywords
As recruiters will post jobs, they will not go through every resume that will come in. They will usually make use of the Application Tracking System for filtering out resumes on the basis of keywords. The given keywords are specific phrases or terms that the recruiter has deemed as valuable to the particular job position.
Therefore, you should consider filling your resumes with relevant keywords. However, it is also important to not go overboard while using the keywords. Therefore, consider sprinkling important keywords throughout the content of the resume. Take terms or phrases directly from the job description.
4. Quantify the Resume
It is important to go past the applicant tracking system with quantifiable results. You need to ensure that you are quantifying the achievements to allow them to observe the overall impact. Quantifying will help recruiters in putting a framework around the job you are doing and how you are going to do it. Anything related to people, money, and time will offer ample opportunity to quantify.
5. Be Discoverable to Recruiters
You can upload your resume on leading job search portals, your profile can be easily found by the recruiters. Moreover, when you upload your resume, it will make the overall application process easier. When you already have a resume on the leading job portals, you can apply to different job positions by clicking on the 'Apply' button.
6. Ask Someone to Review the Work
If you have gone through a resume makeover, it is time to offer yourself a break. You might have probably spent too much time going through the document on your screen for typos and misspelled words. It is time to consider getting your resume reviewed through a second person to get a hands-on opinion.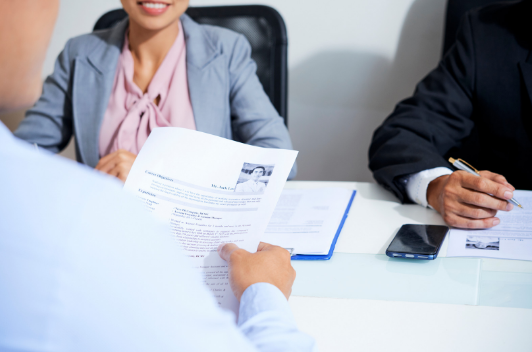 Call over a fellow or a mentor to go through your resume. You can even consider hiring a resume critique online to ensure the best outcomes. Using this technique, you can improve your resume to stand out amongst others.
Conclusion
Job search is an integral part of life. If you wish to ensure that it goes by seamlessly, it is important to come up with a professional resume.