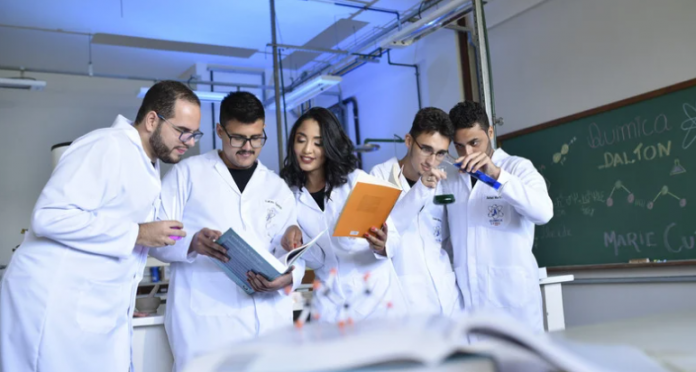 The UK-based academic author services company Lex Academic has just launched a new platform catering to international STEM researchers.
Founded in 2020 by Oxbridge alumni Louise Chapman and Constantine Sandis, Lex Academic quickly became the leading white-glove editorial company for social sciences and humanities researchers. Three years later, the launch of www.lexacademic.science sees them extending their offering to empower STEM researchers with exceptional scientific proofreading, copy-editing, indexing, translation, and permission clearance.
This more technical wing of Lex Academic addresses the needs of researchers in all major scientific disciplines and interdisciplinary scholars, providing unrivalled technical and linguistic editing.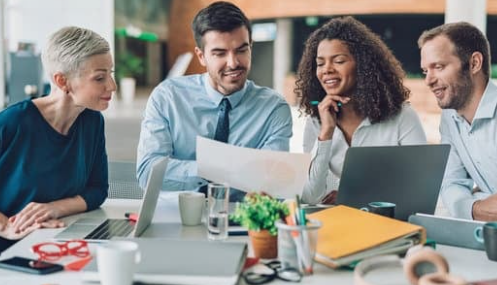 Lex's CEO, Louise Chapman, explained to us that 'the new range of services have been specially tailored to assist with the publication and career paths of researchers around the globe, including those working within AI, biology, chemistry, climate studies, dentistry, engineering, geology, life sciences, machine learning, mathematics, medicine, neuroscience, physics, physiology, psychiatry, and veterinary medicine.'
Accordingly, lexacademic.science provides unrivalled technical and linguistic editing, ensuring that the work authors submit for publication is not only fault-free but significantly elevated in terms of style, tone, and diction.
We asked Lex's co-founder and Chief Operations Offer, Professor Constantine Sandis, when and how the idea to develop a new brand for scientific editing came about:
This was definitely a case of "if they come, build it". As Lex's reputation grew within academic circles, we began receiving numerous requests from science and technology researchers, despite having never explicitly marketed our services to STEM academics.
We did not accept any commissions until we were certain that we had built up a dedicated team of scientific editors who could provide the same high-quality work that our clients in the humanities and social sciences had become accustomed to. This was no mean feat. Among many other things, it involved creating a new range of STEM-specific entrance exams.
The company has thus been able to launch lexacademic.science with a host of impressive testimonials and an esteemed array of STEM researchers. Mori Arkin, CEO of Arkin Holdings (Arkin Bio Venture Partners Ltd., M. Arkin Dermatology Ltd.), is one such happy client:
Having used their proofreading and copy-editing services on several occasions, I can say that the Lex Academic editorial team are careful, knowledgeable, and professional. I would entrust to them my work and gladly recommend them to my peers and colleagues in the life sciences.
Arkin's sentiments are echoed by Natasha Gukhool, Senior Rotational Pharmacist, MPharm University of Portsmouth:
I was extremely impressed and happy with the outstanding proofreading service at Lex Academic. The editing I received was excellent, meticulous, and delivered in a very timely manner. Lex Academic offered well-thought-out interventions and grammar adjustments, making my thesis more concise and professional. Working with Louise has been a pleasure, and I would strongly recommend Lex Academic to all my colleagues, and I look forward to working with them in the future!
Similarly, Dr Philipp Chapkovski, from the Institute for Applied Microeconomics, University of Bonn attests:
I have used the services of Lex Academic.science to proofread several of my papers: for example, for the Journal of Behavioral and Experimental Economics. Since I am not a native speaker, I repeatedly use unclear, incorrect, or outdated expressions in English.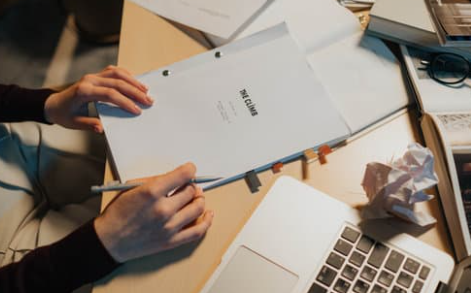 The editors at Lex have done a perfect job cleaning up the texts so that they are much easier to understand. I think this has helped a lot in getting the journals to accept the articles. Therefore, I recommend all non-native speakers use the services of Lex Academic.science before submitting their papers.
With testimonials like this, we have no doubt that the STEM branch of Lex Academic will provide a much-needed resource for science researchers and authors worldwide. This is especially true for those whose first language is not English. It is Lex's mission to help alleviate all forms of linguistic injustice and level the playing field for scientists publishing in English.
All their work is conducted by specialists in the relevant field and finished by their professional Quality Controller, Dr Jennifer Swift, from the Chartered Institute of Editing and Proofreading, whose intuitive interventions never fail to bring out the best in an author's work. Dr Swift's seal of approval for all work guarantees client and customer satisfaction.
The company is also offering competitive scholarships to dyslexic science graduate students. Lex has already worked with many big names in science, and we can't wait to see them growing further over the next few months and years. So, if you need proofreading, copy-editing, substantive editing, book indexing, translation, managing digital documents, or advice on your next major publication, check out lexacademic.science.