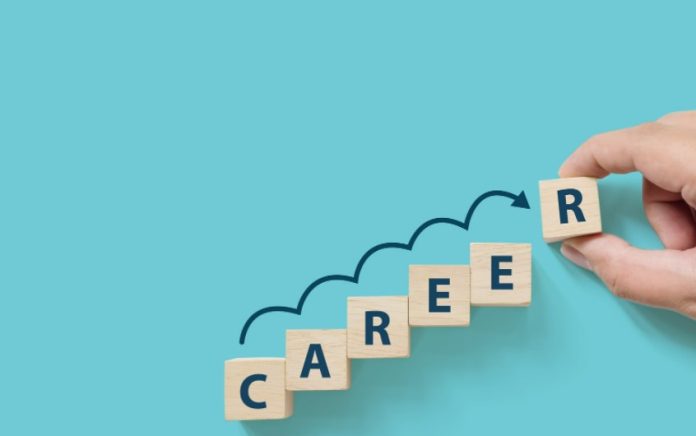 When people think of a career in education, they are often quick to assume that means you work as a teacher. While a teacher certainly falls under the umbrella of a career in education, it certainly isn't the only available option.
For those who decide to pursue an Education Master's Degree the floodgates of opportunity will open up, giving you options you may not have been aware of. Here's a look at five interesting career paths that could be ideal for someone with an Education Master's Degree.
Career Paths for People With Master's Degrees
1. Corporate Trainer
Perhaps a school setting isn't what you had in mind when you got your Education Master's Degree, and if that's the case, the role of a corporate trainer could be ideal. As a corporate trainer, the skills you've learned will be highly effective as you train all levels of employees. You'll find that corporate trainers are more common in medium to large-sized companies. Often corporate trainers are brought in to help with new hires or to help employees expand their skillset and abilities.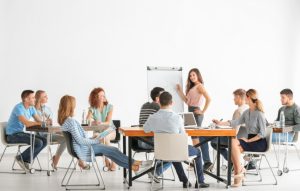 What makes this job especially interesting is that you won't necessarily be employed by the company where you conduct the training, rather you will be a consultant that will work in various environments. This keeps the job fresh and exciting. Teaching/training adults can also be a bit easier, depending on your skills and teaching style.
2. Educational Policy Development
Here's another way to put to use your Education Master's Degree that may come as a surprise. Education policy development is a very important role as it will be up to you to analyse the current curriculum and find ways to improve the learning outcome for students. Your job may include doing primary research, putting together useful reports to share information, creating new programmes and education policies and more. For the right person, this can be a very rewarding job, as you'll be shaping the education landscape.
3. Curriculum Developer
Have you ever wondered who is responsible for writing the curriculum that teachers use? That would be a curriculum developer. It will be up to you to improve the existing curriculum to meet the current standards and requirements, as well as write all new ones as required.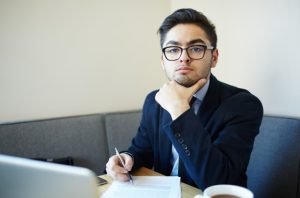 This can be a very laborious job and requires a fair amount of skill and knowledge. Not only will you write the curriculum, but you also have to offer tips and advice on how to best present and teach the curriculum. This means you'll be teaching and even assessing teachers.
4. Youth Work
A youth worker plays a vital role in the lives of many of today's youths. They help to not only guide but offer much-needed support to people from ages 11 to 25. You can work at a youth centre, a school, faith-based groups or in a college. It's your job to create, organise and then run a variety of community programmes. These will be focused on helping youth to be more confident and learn how to pursue their goals and ideas. You will also help them with their values and even life skills.
Each day will feel new and exciting as a youth worker, so there is never a dull moment. At the same time, it can be stressful since you will also work with vulnerable youth. Being able to work in high-stress conditions can serve you well. You may not be in one office working environment; instead, you may travel and visit youth at different locations. Here in the UK, a youth support worker's salary ranges quite a bit depending on how much experience you have. Once you have experience as a professional youth worker you can make up to £41,575.
5. Museum Education Officer
How many times have you visited a museum only to find yourself completely immersed in the exhibits? Now imagine being able to work in that environment and share that passion with others. A museum education officer is another way you can put to use your Master's in Education. You'll be able to create and then teach kids and adults about the various collections in the museum.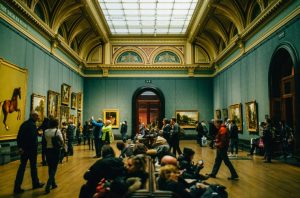 When creating the museum, programme engagement needs to be the main priority. This means using a combination of workshops, activities, talks and more. Using all these vessels makes interest in learning also easier and more approachable for a wide group of people.
It may also fall under your scope of responsibility to manage the team of volunteers who teach the programmes, manage the budget, work with different schools to help amplify the programmes, take part in local community events on behalf of the museum, and more. This is often a high-energy, exciting, and rewarding job for the right people.
Are There Other Career Options?
Of course, these aren't the only career options available to you. There are plenty of other settings you may work in. These can include universities, colleges, schools, prisons, NGOs, and education departments. Even if your master's isn't required for the position that you have your heart set on, it can certainly help you to land your dream job and ensure you're qualified.
What's the Best Way to Get Your Education Master's Degree?
As for the best way to get your Education Master's Degree, you may want to consider the MA Education online through the highly-esteemed University of Exeter. By choosing an online option you will have more flexibility, which means it can better fit into your schedule. When a programme is entirely online, you can then maintain a part-time or potentially a full-time job at the same time. There will be no need to move close to campus, you don't have to worry about commuting stress, and it just makes life a lot simpler. Online programmes are also highly regarded by employers, so you know you'll be able to compete with other candidates.
As you can tell by this extensive list, an education master's degree is the kind of path that can take you far when it comes to your career options. Whether you want to work in a school setting or some other setting where education is needed, you will be prepared.