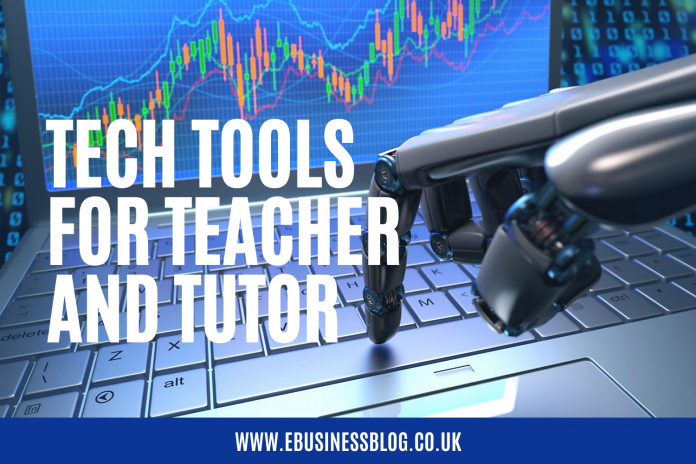 Technology plays a vital role in every field. It reduces the workload of employees and saves a lot of time. Almost every industry is adopting new tech tools.
Teaching and learning are essential parts of human life, and technology plays an essential role in this field. Previously, teachers used to teach with the help of the black board, paper, and pen. But, nowadays, many tech tools are available for teaching that makes the teaching process more efficient and exciting via video conferencing platforms like Zoom for example.
So, we decided to help teachers and tutors looking to work online by introducing them to some of the best tech tools and eLearning platforms available in the market.
Below is the list of some great tech tools that we have researched for you so that you do not have to go through the stress of looking for them.
Let's dive in!
10 Awesome Tech Tools for Teacher & Tutor
1. SelfCAD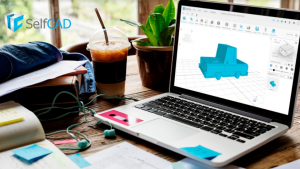 SelfCAD is a great 3D modeling software for both students and teachers. It's a useful tool for introducing students to 3D modeling and 3D printing technology. 3D modeling is useful as students and teachers can use 3D models to describe physical products without the need for excessive diagrams or photographs. 3D modelling software is used for creating these 3D models.
The 3D models contain surface textures and polygon meshes. The polygon is made of three main components. That is, vertices, edges, and faces. There are several 3D modelling software available and not all of them are meant for educational purposes. SelfCAD is ideal because it's easy to use and it runs online and there is also a downloadable version. So, if your students are not capable of installing it because of the computer specs, they can simply use it online. It's also the only 3D modelling software that has combined rendering, sculpting, rendering, animation, and 3D printing features all under a single software package. After designing the 3D model, you don't need another software to prepare it for 3D printing.
SelfCAD also has an interactive tutorial tool that allows the teachers to record their 3D modelling process and even share it with the students. This makes it easier for students to understand every 3D design step used in preparing a 3D model. The software is also affordable, and every student and teacher can easily afford it.
2. Piktochart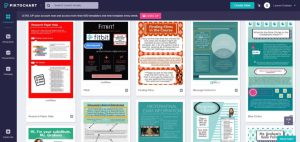 Piktochart is so user-friendly and straightforward that you can immediately use it without training. You can create infographics, presentations, and reports with just a few clicks.
Students like to learn with visuals; they don't like to read books and learn answers written in text format. So, with the help of Picktochart, you can turn any text or data-heavy content into a visual story that students will love.
Students will experience fun learning when they are taught with the help of infographics and charts in the class, and the best part is that you can create them by yourself. You don't have to buy infographics from Pinterest or another platform.
Sometimes making beautiful designs takes time, but with Picktochart, this problem will never occur because Picktochart has its free library of graphics, design components, and templates. You can create all the needed designs in a few minutes.
3. Seesaw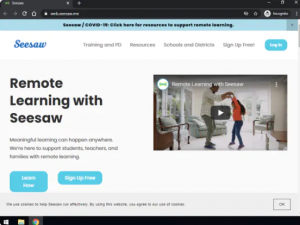 Seesaw is a classroom app used in the U.S. and over 150 countries. It is a fantastic tool that captures students' work through photos, video, and audio.
By using Seesaw, teachers and students can record and share what's happening in the class. It increases engagement in the classroom.
Seesaw creates a powerful learning loop between students, teachers, and parents. Students have access to explore various powerful and intuitive tools like draw, record, video, collage, and more. The creative thinking of students increases by using such features and tools.
Teachers can see all the stages of students' thinking and progress; it enables them to teach better because they can see the activity of every student. The Seesaw tool is also a great way of enhancing parent-school engagement as parents can sign in with QR codes and can see their children's activity.
Educators do many activities in the Seesaw app. You can perform thousands of engaging activities seamlessly with Seesaw. You can search for different activities according to grade level, subjects, and keywords.
4. Kahoot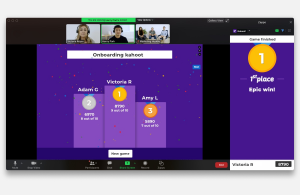 Kahoot is a game-based learning platform used in schools to bring engagement and fun to the learning process. Kahoot lets you create a learning game and trivia quiz on any topic in any language, and it takes just a few minutes.
You can host a live game with questions on a big screen or remotely share a game with students. The gaming process creates a fantastic atmosphere in the classroom.
Students can't learn for a long time; they need some break between the classes to refresh their minds. Kahoot is a great way to refresh a student's mind between classes.
When students play quiz in the class, it injects a bit of competition and energy into the classroom. It is an excellent way to gamify learning and training through gameplay.
Many teachers have already tried Kahoot in their classes and found it awesome. Teachers say students love Kahoot, and that they beg for more. It creates a genuine engagement in the class, and students engage with each other and with the teachers.
5. ClassDojo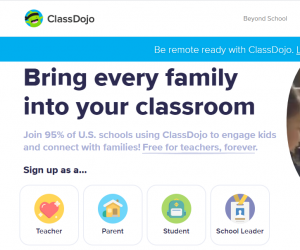 ClassDojo is a school communication platform that teachers, students, and families use to connect. Teachers can share the classroom activity with parents so that parents can know what their children are up to and the atmosphere of both the class and school.
Using the ClassDojo tool, classroom communication becomes too easy. Teachers can track student's activity and behaviour; teachers can also upload videos and photos to share with parents.
Almost 95% of U.S. schools are using ClassDojo to engage kids and connect with families.
Students learn many new activities using ClassDojo, and the best part is that they can showcase and share their learning by adding photos and videos to their portfolios. Students can share that portfolio with both their teachers and parents.
Some great features of ClassDojo tool are:
Parents easily join your class using any device
Instantly translate any message into 30+ languages
Give students a voice with digital portfolio
Bring your school community together
Works on iOS, Android, Kindle Fire, and on any computer
6. Canva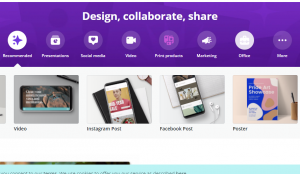 Canva is an excellent graphic design tool that is free for teachers and students. Canva is an excellent tool for creating infographics, images, templates, portfolio, and more.
Teachers can use it to create a classroom presentation. It is a simple drag and drop tool, and thousands of ready-made templates are available on it, so it will only take a few minutes to create a presentation using Canva.
Students can play with a vast library of infographics and templates to visualise their learning and learn a new concept of designing.
Sometimes, students work on projects that need designing equipment, and because of lack of information, they spend a lot of time doing simple work. But, with the help of Canva, they can do any design work in less time and with much ease.
So as a teacher, you should introduce students to such exciting tools that can offer them a new learning experience.
7. Nearpod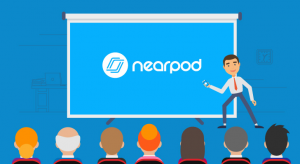 Nearpod helps educators make any lesson interactive, whether in the classroom or virtual. A teacher can design interactive presentations that can contain, quiz, polls, videos, and more.
As a teacher, creating engaging lessons for students is difficult, but you can do it quickly with the help of Nearpod. You don't have to start from Scratch; you just upload any of your favourite PowerPoints, Google Slides, and any video and make it interactive. You can even upload videos directly from YouTube.
You can enable 100% student participation by creating formative assessments like virtual reality, polls, collaborative boards, and game-based quizzes.
Some great features of Nearpod are:
Make interactive videos; you can add interactive questions to your favourite videos by uploading a video file, YouTube link or searching in the Nearpod library
You can use Nearpod even if you don't have 1:1 devices
More accessibility features. Nearpod have added Microsoft Immersive Reader, audio recordings, and audio responses to help all students access information and show what they know
Zoom integration in one click
Distance learning
Nearpod is free-to-use
8. Scratch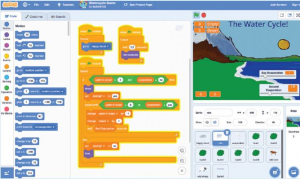 Scratch is a free programming language and online community where you can create your own interactive stories, games, and animations. As students design Scratch projects, they learn to think creatively, reason systematically, and work collaboratively.
Scratch is aimed at students; you can use it to teach students the different programming languages, computer science and mathematics concepts.
You can help your students to create games and animation in education lessons and share them with others around the world. Scratch is free-to-use, and it will always be free; this is made possible by donations to the Lifelong Kindergarten group at MIT.
Scratch is designed especially for children aged 8 to 16; if you are a teacher who teaches students of these age groups, you should try this tool; its interface is simple, and students will love to learn new things with the help of Scratch.
9. MindMeister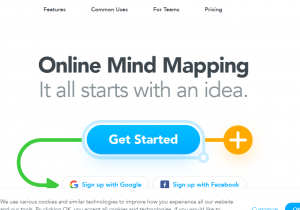 MindMeister leads the pack of mind mapping apps that helps students visualise their thinking. It is an online mind mapping tool that lets you capture, develop, and share ideas visually.
More than 20 million people already use the mind map editor for brainstorming, note-taking, project taking and tons of other creative tasks.
You can use the MindMeister tool to perform various tasks in the classroom, and students will also find it interesting. MindMeister lets you share your mind maps with as many students as you want and collaborate with them in real-time, whether you're in a face-to-face class or thousands of miles apart.
MindMeister is a mobile-friendly tool and allows studets to share maps and build them collaboratively in real-time.
10.
TutorCruncher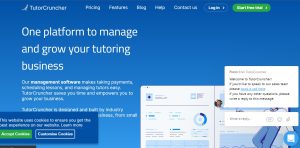 TutorCruncher is a management software built by tutoring companies for tutoring companies. Users benefit from an all-in-one service designed explicitly for tutoring that has all the tools necessary to ensure fast business growth.
It intuitively aids tutoring businesses regardless of size and scale with tasks such as taking payments, scheduling lessons, offering timesheets, invoicing, whiteboard, administration and tutor-matching capabilities.
Some incredible features:
Business intelligence analytics to track performance

Comprehensive CRM that hosts all tutors, clients and students

Intelligent design developed across 15 years that integrates with any website

Online whiteboard teaching tools that maximise the tutoring experience

Superior scheduling software offering easily recordable lessons

Taking payments easily and hassle-free using Stripe or GoCardless

Website integration aiding tutor-matching and SEO
TutorCruncher is renowned for its simplicity and efficiency in the tutoring industry with clients reporting significant improvements with regards to the overall management of their business. This is partly due to easy customisation features, accurate analytics and timely invoicing to name a few. 
With TutorCruncher, companies can spend less time on admin, and more time on growing their business. Nonetheless, the ones benefitting the most are the students, as they are receiving the best possible education through the simplest tools.
Conclusion
The online tech tools listed above help teachers, tutors and students to increase their performance and improve their classroom presentations. Teachers and tutors can use these tools to increase engagement in the online class or in the classroom. It also increases their creative thinking, confidence, and creativity.
We have mentioned the 8 best tech tools in this article, and many of them are free-to-use or come with discounts for teachers, so we recommend that you try out these tools as an educator and use the ones you find most suitable for your teaching.