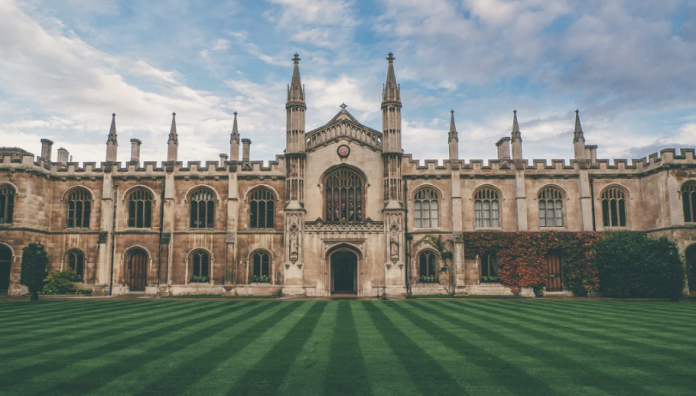 As per the QS World University Rankings 2021, there are a total of 90 UK universities. We all are aware of the fact that the United Kingdom is famous mainly for its universities. Studying in the UK might be expensive but it will definitely build your professional career. Taking student loans to complete your degree from UK University will be totally worth it. This blog is to provide the list of the top 10 Universities in the UK for 2021-22.
Every year top higher education rankings tend to publish a list of top universities worldwide. Students get valuable information about study options. The UK is the popular study destination in the world. Some of the most experienced essay help writers have compiled a list of UK universities on the degree result achieved, student satisfaction, services, entrance qualification, and dropout rate.
Take a look at popular 10 UK universities for 2021-22
1. University of Cambridge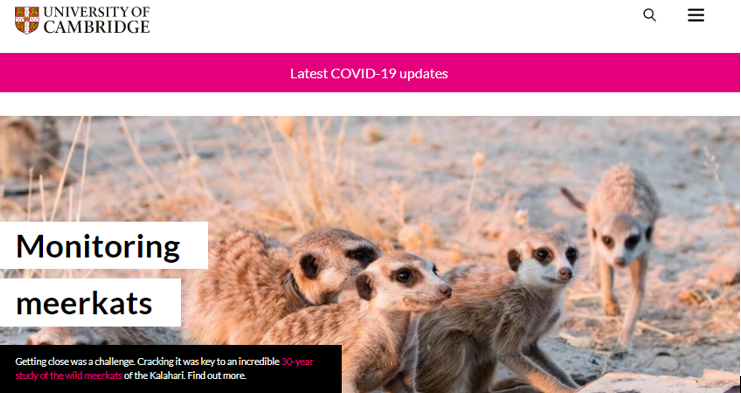 Cambridge University is popular for courses like Law, Economics and Science. It is formed from various institutions that involve 31 semi-autonomous constituent colleges and over 150 academic faculties, departments, and other institutions organized into six colleges.
It is the highest-ranked university in the UK for both employer and academic reputation. Some of the courses offered by Cambridge University:
Master of Philosophy Finance
Master of Philosophy Medical Science
B.A. in computer science
Bachelor of Engineering
Master of Law
Master of Finance
Master of Philosophy
Doctor of Philosophy Law
Master of accounting
Doctor of philosophy Earth Sciences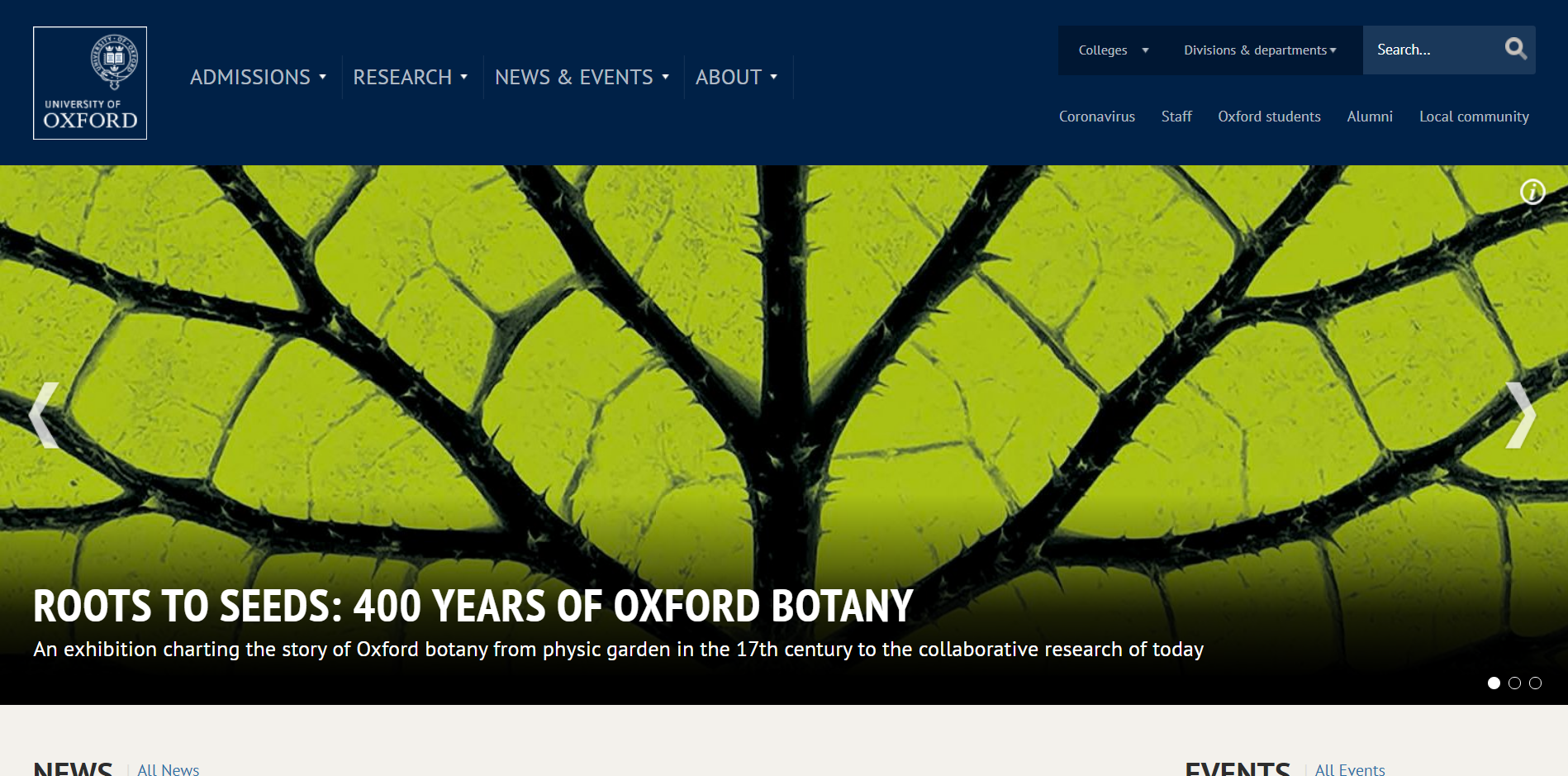 It is the oldest university in the English-speaking world; it is a world-leading center of teaching, learning, and researching. It has a highly selective admission policy and comes with an acceptance rate of 15%.
It is ranked 1 in Times Higher Education University Rankings 2021. They offer 50 undergraduate programs, more than 350 graduate courses, and over 250 postgraduate courses through 45 colleges. Here are some of the top programs offered by the University:
M.BA
M.Sc Software engineering
M.Phil International relations
M.Sc Special data science
M.Sc Computer Science
M.Sc Financial economics
B.A Human Sciences
Bachelor Engineering Science
Bachelor in Politics, Economics, and Philosophy
B.A Biological Sciences
B.A Medicine
B.A English Language and Literature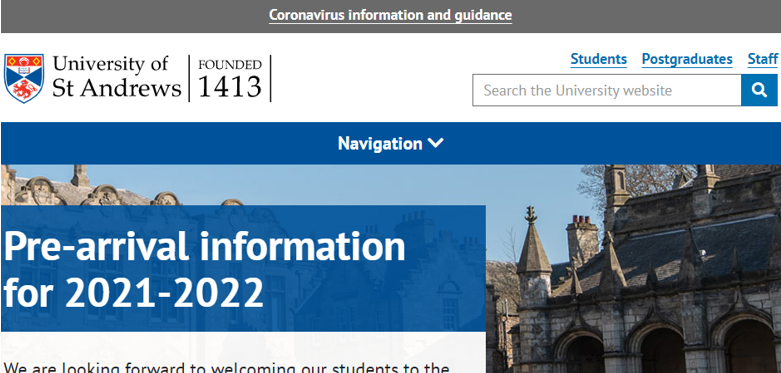 Founded in 1413, the University is the oldest in Scotland and is the third-oldest university in the English-speaking world. The Teaching Framework awarded The University Gold for "exemplary" teaching.
Students are required to apply to one of four Faculties (Arts, Divinity, Medicine or Science), and they will take modules towards a degree, with scope to specialize further in their preferred stream in the final two years. As per the Times University Guide, it has been ranked as the best university in Scotland. Some of the popular courses offered:
Animal behavior BSc
Art history
Astrophysics BSc
Ancient history & Archaeology MA
Economics MA
English BA
English MA
Evolutionary Biology BSc (Hons)
4. London School of Economics and Political Science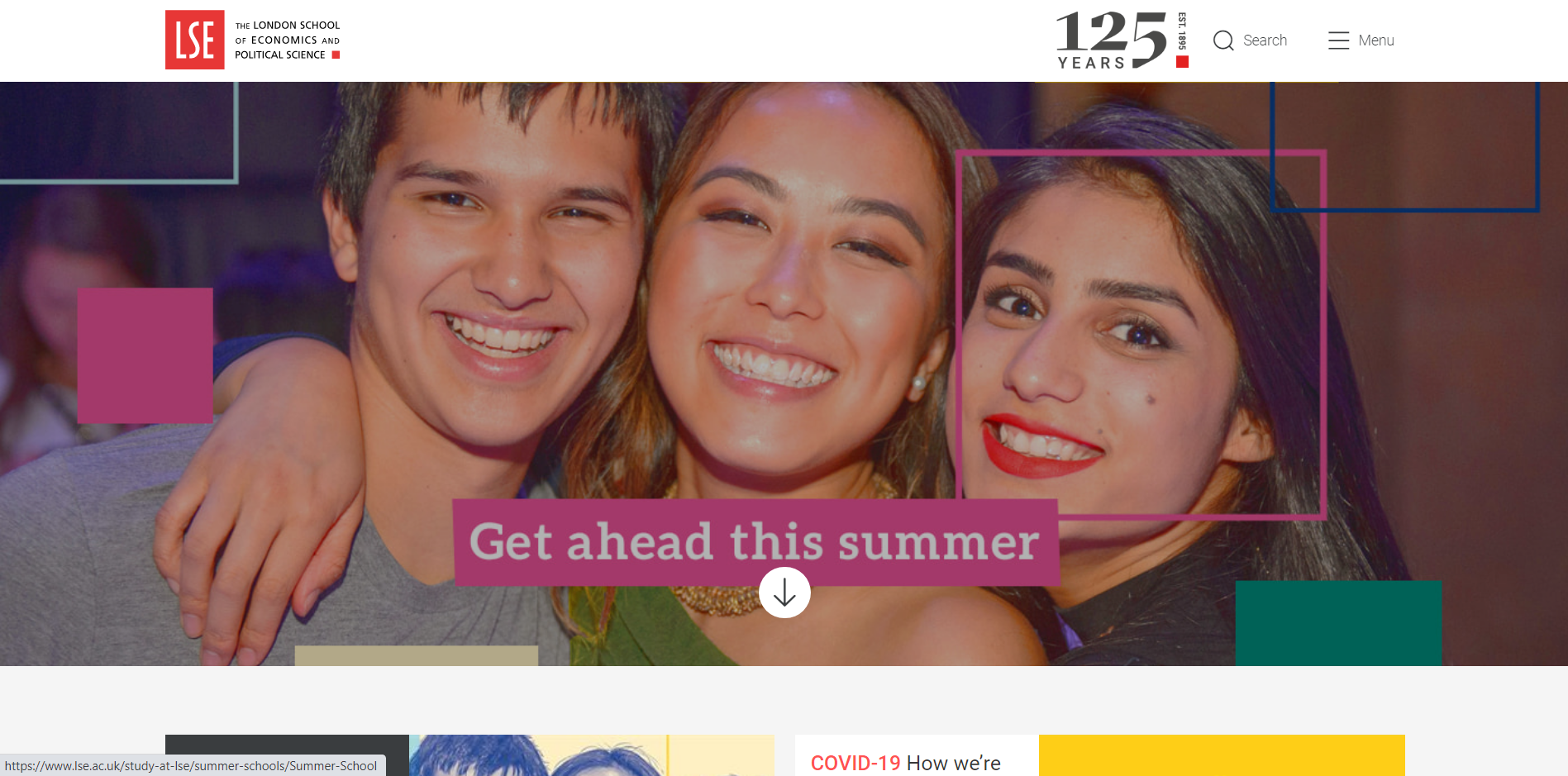 LSE is known as an international center of academic excellence and innovation in the social sciences. It is even ranked 2nd in the world for social sciences and management. You will see leading public figures giving lectures, attend seminars and staff.
It is a world-class center for its concentration of research and teaching across the full range of the political, social, and economic sciences. Some of the courses offered:
BSc Economics
BSc Economics and economic history
BSc Data science
BA social anthropology
LLB Bachelor of Laws
BSc Politics and philosophy
Master's in management
MSc Accounting and finance
Master of public policy (MPP)
Master's in management
MA modern history
5. Imperial College London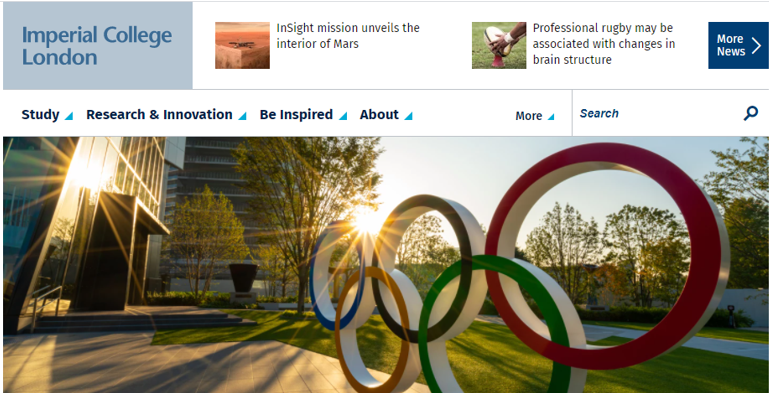 Imperial College is famous for its courses in Engineering, Science and Medicine. It is part of the Golden Triangle of six elite British universities, including Cambridge and Oxford. Its cutting-edge research and groundbreaking work are well recognized.
It is a part of the prestigious Russell Group, and as per the latest Times Good University Guide, it is ranked as the 5th best University in the UK. Some of the popular courses offered by them:
BSc Geology
BSc Mathematics
BSc Earth and Planetary Science
MEng Computing
MEng Chemical with Nuclear Engineering
MSci Physics
School of Medicine
MSci Geology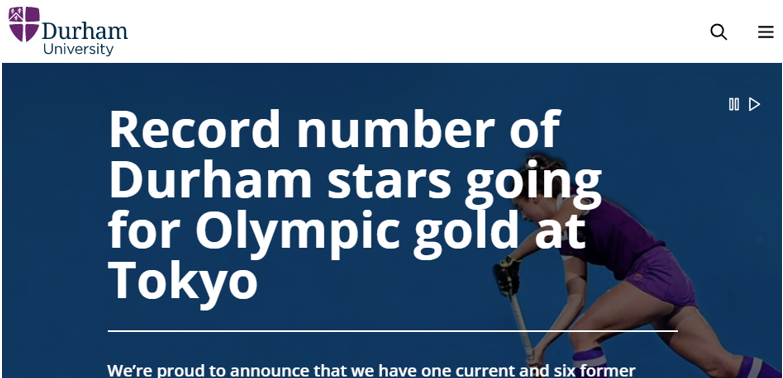 Located in North England, Durham University is famous for Business, Engineering, Law, and English courses. It is a public research university. It has 25 academic departments. The college takes full responsibility for arrangements and welfare.
The University offers over200 undergraduate programs and 190 postgraduate programs under 4 facilities – Business, Arts & Humanities, Social Sciences, and Engineering & Science. It offers a wide range of accommodation options for undergraduate and postgraduate students. Courses offered at Durham University:
Master in management
Business & Management Studies
Accounting & finance ranking
Master in Finance
Studies in human society
Teaching and education
Risk management
Economics
7. Loughborough University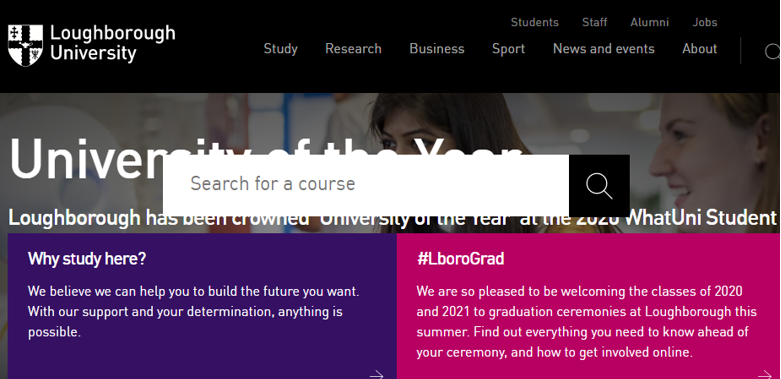 Loughborough University is known for its courses in Business, Sports, and Engineering. They have received the title- the Sports University Of the Year from the Times Good University Guide multiple times.
According to the Lloyds Bank Survey, the University is known for its quality of student life. However, apart from Oxford University and the University of Loughborough, no university has won the prestigious Queen's Anniversary Award for outstanding applied research. Some of the courses offered at Loughborough University:
Architecture engineering MEng (Hons) degree
Biological Sciences MSci (Hons) Degree
Advanced manufacturing engineering and management
Biotechnology Corporate finance
Digital creative media
Graphic design and visualization
MSc Diplomacy, business and trade degree
MSc Automotive engineering degree
8. University College London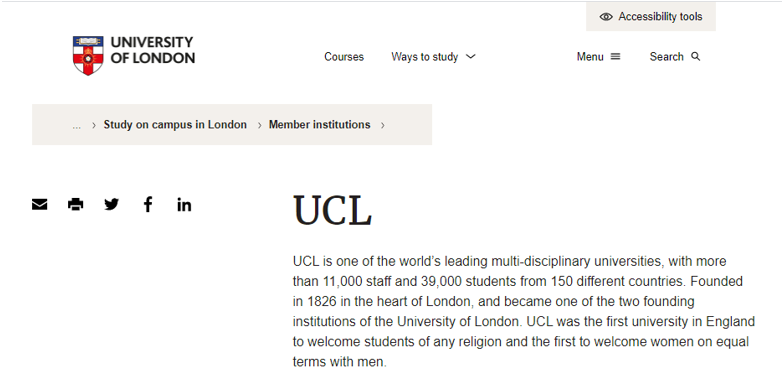 As per QS World University Rankings, University College London is positioned 8th in the top UK universities. It is considered the largest and oldest college of the University of London and is also known as 'London's Global University.
At present, it is the top-rated University in the UK for research strength. More than 40,000 students are enrolled at the institution and among them, 53% are international. It is famous for courses like Science, medicine, and Law. Some of the courses offered by them:
MBA international business
Medicine MBBS
MSc in Robotics
Biology (Biotechnology) BSc Honours
Computer Science MSc
BSc (Hons) Psychology
LLB (Hons)
BA (Honours) Fashion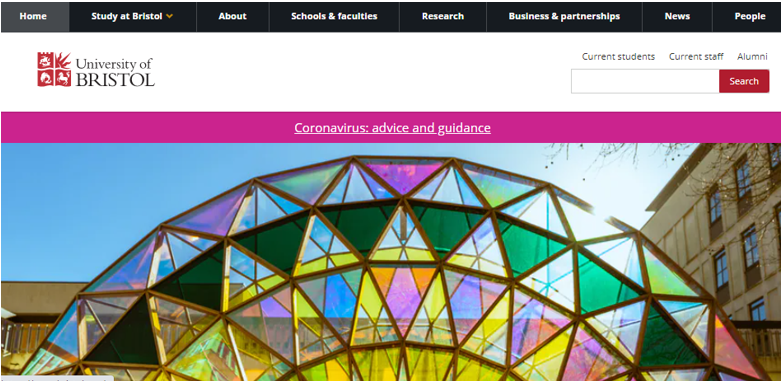 The University of Bristol stands at the ninth position, which drops nine spots in the global rankings this year to 58th place. It offers an international reputation for high-quality education and research.
It comes under the top 5 UK institutions for research. Its research-led education and outstanding learning environment attract the brightest students across the world. More than 25, 000 undergraduate and postgraduate students are part of the academic community. They have nine libraries, specialist subject librarians, and millions of online research and learning resources. Here are the master's programs offered by them:
Humanities (31)
Engineering & Technology (17)
Law (14)
Business & Management (31)
Medicine & Health (28)
Natural sciences & Mathematics (29)
Education & Training (120
Arts Design & Architectures (5)
Hospitality, Leisure & Sports (10
Environmental Studies & Earth Sciences (12)
Applied sciences & professions
Computer Science & IT (12)
Journalism & Media (4)
Social Sciences (51)
10. The University of Warwick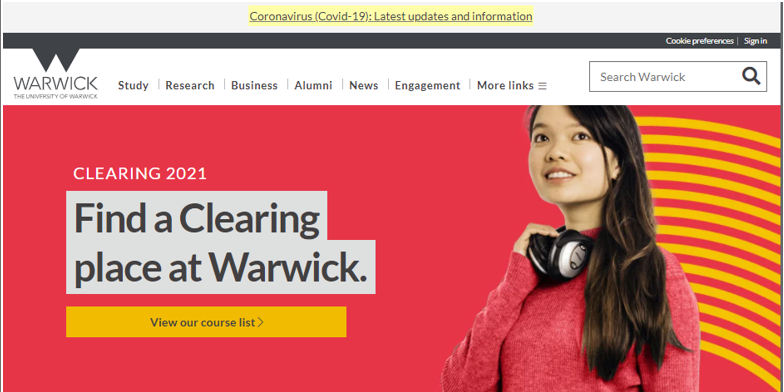 This year, the University of Warwick took the 10th position. It is a world-leading university with the highest academic and research standards. As per the Times Higher Education in 2021, it is ranked 77th in the world, 9th position in the UK.
It is ranked 8th position in the Guardian 2021. The University has three main faculties, which involve Management, Business and Leadership, and Medical. The faculties offer more than 220 courses at different levels, both part-time and full-time made, at campus and available online.
International students also can get a one-year international Foundation Programme which helps them prepare for future undergraduate studies. It also offers opportunities to study abroad for students in 50 universities across 20 countries. Along with the graduate employment rate, the University is highly reputed for its research and training opportunities. Here are some of the courses offered by Warwick University:
M.B.A
M.Sc Advanced Mechanical Engineering
M.Sc Computer Science
M.Sc Statistics
M.Sc Scientific Computing
Executive M.B.A.
B.Sc Management
B.Eng Civil Engineering
WRAPPING UP
Are you confused about which UK University you should choose to pursue your career? I have shortlisted the best 10 universities in the UK to increase your academic opportunities. On the basis of you're the subject you want to specialize in, choose the University that suits you best. Please comment below if the blog is useful and follow up with E-Business Blog.