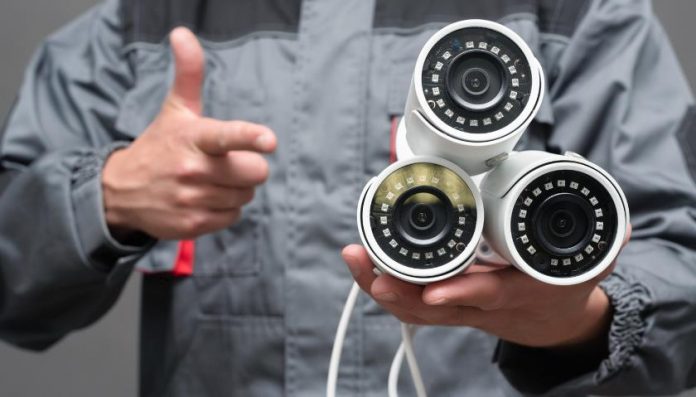 Based on a recent market research report titled Home Security Systems Market, published by MarketsandMarkets, the international market encompassing the utilization of home security systems is anticipated to witness significant growth. It is projected to jump, revenue-wise, from USD 56.9 billion in 2022 to a sum exceeding USD 84.4 billion by 2027. Such a situation promises a Compound Annual Growth Rate increase of 8.2% throughout the forecast period.
The enlargement of the HSS market is propelled by a couple of important elements. These include increasing awareness surrounding home security systems, the rise of the Internet of Things (IoT), and modern wireless technologies.
Security Market's Top Influencer Companies In the APAC Region
The home security market in the Asia Pacific region (APAC) is packed with companies that place their products, which is why the competition is fierce. This works in homeowners' favor as they get superb products for a great money-to-value ratio. Here are some of the most influential companies and details about them.
Hikvision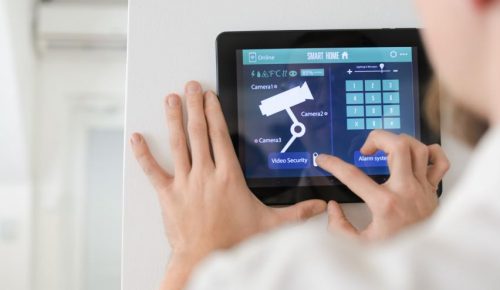 Hikvision is a leading company in the home security system market, specializing in innovative surveillance solutions. Their range includes high-quality cameras, video management software, and access control systems, ensuring reliable monitoring and protection for homes. Hikvision's advanced technology and user-friendly interfaces make them a popular choice among consumers seeking effective and accessible home security solutions.
Assa Abloy
Assa Abloy is a renowned provider of security solutions, including home access control systems. Their products encompass smart locks, keyless entry systems, and mobile access solutions. With a focus on convenience and safety, Assa Abloy aims to offer homeowners peace of mind by delivering robust security features, seamless integration with smart home devices, and easy-to-use interfaces.
ADT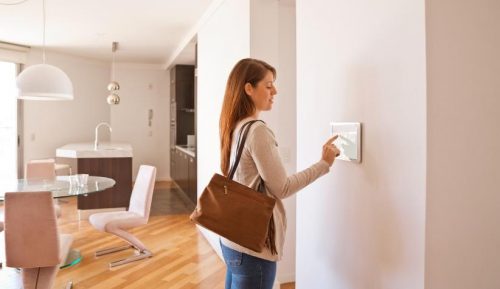 ADT is a well-established name in the home security industry, offering comprehensive solutions to safeguard residences. Their services include professional monitoring, surveillance cameras, motion sensors, and intrusion detection systems. ADT's 24/7 monitoring services and responsive customer support contribute to its reputation as a reliable and trusted provider in the market.
Resideo
This company provides a vast palette of both home security and automation solutions and options. Their offerings encompass security panels, sensors, smart thermostats, and connected devices. Resideo focuses on delivering user-friendly interfaces and interoperability with other smart home devices, enabling homeowners to conveniently manage and monitor their security systems. Their emphasis on enhancing energy efficiency and comfort further distinguishes them in the market.
Johnson Controls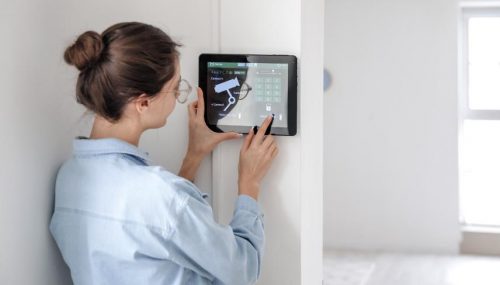 Johnson Controls offers comprehensive home security solutions, including intrusion detection systems, access control, and video surveillance. With a focus on scalability and integration, their products enable homeowners to create tailored security systems that meet their specific needs. Johnson Controls' commitment to innovation and cutting-edge technology ensures advanced security features and seamless integration with smart home ecosystems.
Secom LLC
Secom LLC is a leading provider of integrated security solutions specializing in intrusion detection, access control, and video surveillance systems for residential properties. With a focus on tailored security solutions and advanced technology, Secom LLC ensures reliable protection and peace of mind for homeowners. Their expertise in designing, implementing, and maintaining comprehensive security systems sets them apart in the market.
Allegion
Allegion is specialized in securing the areas around the door. Their extensive range of products includes mechanical and electrical locks and portable and out-of-home locks, ensuring comprehensive security solutions. Allegion's electronic locks provide convenient keypad access, seamlessly blending with any home decor. Also, Allegion's GPS trackers and portable locks suit various lifestyles, allowing individuals to enjoy their activities without worrying about security concerns.
Forecasting the Market Growth in APAC Home Security Systems
The market for home security systems in the APAC region is predicted to grow significantly because crime rates are on a constant rise in cities, especially in India. During the forecast period, one of the biggest jumps in terms of growth rate for home security systems is expected to be most noticeable in the Asia-Pacific (APAC) region. Such growth is a result of the socioeconomic status of countries such as China and India as there is rapid urbanization and an increasing crime rate. In Japan, however, the emphasis is put on fire safety measures on the government's behalf, creating opportunities to expand this market.
Final Word
Considering the lifestyle and economic status in APAC countries, it's not surprising that the security system market will drastically grow by 2027. It has already taken a swing at increasing the revenue of the companies that sell these systems and various additions, features, and equipment that come with them. Countries with a higher economic power, such as Japan, focus on fire safety measure systems like fire alarms, making the entire market a perfect opportunity for increasing profits.