Understanding the pivotal role of fire alarm inspections and why they are necessary
One of the most important aspects of the infrastructure of a building is including all the necessary safety features. However, what is even more important is ensuring that these safety features that have been installed to keep everyone safe are actually up to scratch and working as they should be. You can have the best fire alarm system in the world; it is useless if it isn't working as it should be.
Therefore, keeping safety measures such as your smoke and fire detection systems in check is a necessary task that can have some serious implications if not followed to the letter.
Regular inspections of your fire detection system are vital in order to improve overall fire safety and avoid potential damage to property, fines, serious injury to people or even death.
Throughout this article, we will provide you with a breakdown of the role of fire alarm inspections and why it is so necessary that you regularly partake in regular inspections of your fire and smoke alarms. As well as providing you with a schedule which you should follow to ensure that your smoke alarms are in a constant working state in compliance with the law and recommendations.
Ensuring effective functionality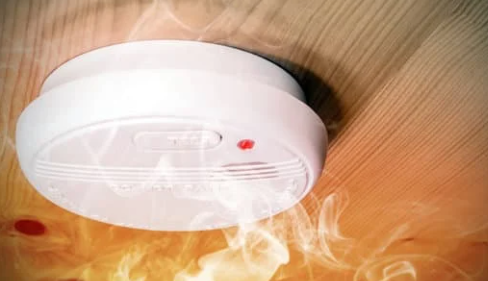 By ensuring that your fire alarm system is functioning as it should be, you can reduce the risk of serious problems arising if the worst occurs. By performing regular functional testing of each individual smoke detection system, you can look to identify any particular issues should they arise on a specific smoke detection system.
Furthermore, you can work through each fire alarm and make sure they all work, providing clarity and peace of mind to yourself and the occupants of your commercial building that no areas of the property aren't protected by a smoke detection system.
By performing these regular checks, they can also help to ensure they are working effectively and will help you identify any slow or unaffected smoke detection systems that may need a professional to look at to repair them.
Compliance with legal obligations
Depending on your area, keeping up to date with the latest local and national compliance regulations is of the highest priority to ensure that you can avoid potential fines, penalties and legal issues.
Failure to comply with these legal obligations can have heavy consequences for those who are liable, particularly those in a commercial setting. Therefore, avoiding the potential legal and moral consequences of not complying and failure to follow these legal obligations can also have heavy consequences for you and the business itself if in a commercial setting. It can cause unrest for your employees and also put damage the name and reputation of your company and those involved.
Regular inspections and checks will help avoid these potential legal issues and risks and will ensure you comply with all the legal policies within your area.
Early detection that can save lives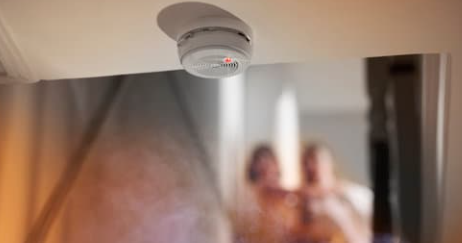 Making sure that your fire alarm system is up to date and responding quickly as it should be is pivotal in saving lives. At the end of the day, early detection prevents injury and saves lives.
However, if you do not perform regular maintenance and inspections of your fire alarm system, it can lead to the smoke detection of the alarms being slow to respond or, at worst, not responding at all.
This is a serious risk that can have big consequences. By regular maintenance and testing, you can detect any issues before they become critical, minimizing the chance of these errors occurring in an emergency and helping you save lives and reduce injuries.
Preventing damage to your property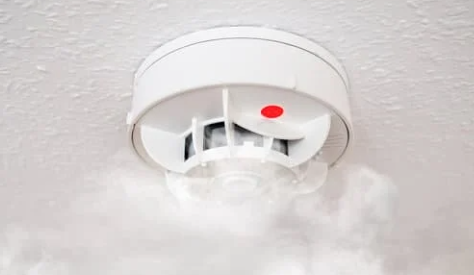 Fire alarm systems can help prevent damage to your property belongings that you value. However, when they aren't working, your new property, valuables, and the people occupying the property are at risk.
This is a major concern, and not proactively seeking ways to inspect and check that your alarm systems are functioning as they should be can result in the risk of damage to your property and belongings which you may value. This will not only cost you more money if these things are damaged, including the property itself, but also important documents and personal items that may have sentimental value.
Don't risk the loss of these items by being lazy, instead, do simple and effective inspections regularly to minimize any risk.
Conclusion
Overall, this article has hopefully provided you with a fully comprehensive breakdown of why regular fire alarm maintenance is pivotal in order to reduce risk and serious consequences to your property, yourself and the people around you.
The recommended inspection schedule you should partake in includes semi-annual thorough inspections, annual fully comprehensive inspections and quarterly functional testing. Along with this, it is also recommended that you partake in monthly visual checks that will help provide you with clarity that the fire alarm system is functioning.
By performing these regular maintenance checks over your smoke alarm systems, you can mitigate and reduce the risk of the worse occurring. Regular checks allow you to reduce the chances of false alarms, broken systems, and irregular or insufficient warnings, which can all result in damage, injury or death and improve health and safety.