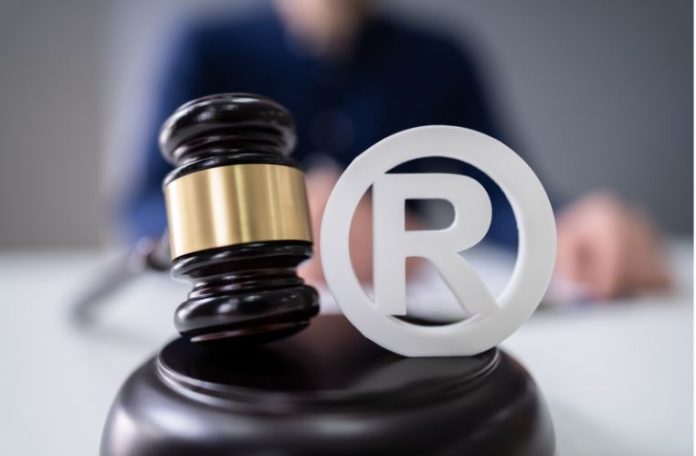 Trademark is a unique slogan, symbol, or phrase used by a company or brand, mainly for advertising. Nowadays many Trademark industries are available on the market. Trademarks become the main part of the brand's identity and make them stand out from their competition.  A trademark lawyer is someone with expertise in trademark law. They defend clients when any trademark infraction occurs.
There are many successful London-based Trademark Lawyers. They help a client claim trademark protection and preserve its uniqueness in case of any infringement.
This article lists the top 10 trademark lawyers available in London. These are highly successful names in law and have a history of career accomplishments.
Top 10 Trademark Lawyers In London
If you are looking for the best trademark lawyer in London, the following list will prove beneficial.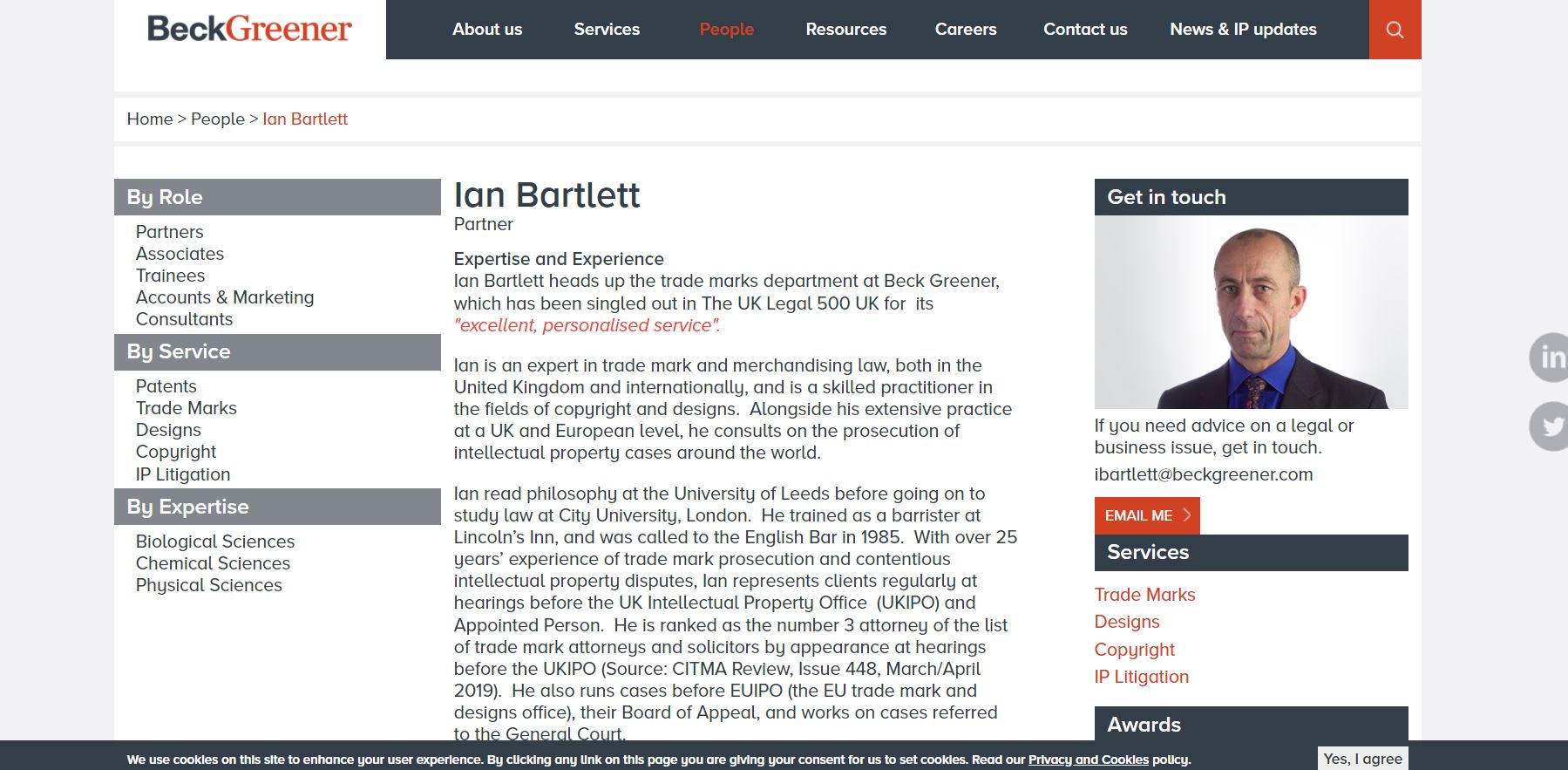 Ian Bartlett specializes in handling the trademark field in copyright and designs. He is an expert in trademark and merchandising law. He has represented huge multinational companies as well as small businesses.
Bartlett has defended many high-profile clients like international publishers, notable cosmetics brands, and famous personalities from the entertainment industry. He has worked with clients from various fields, including accountancy, telecommunications, and pharmaceuticals.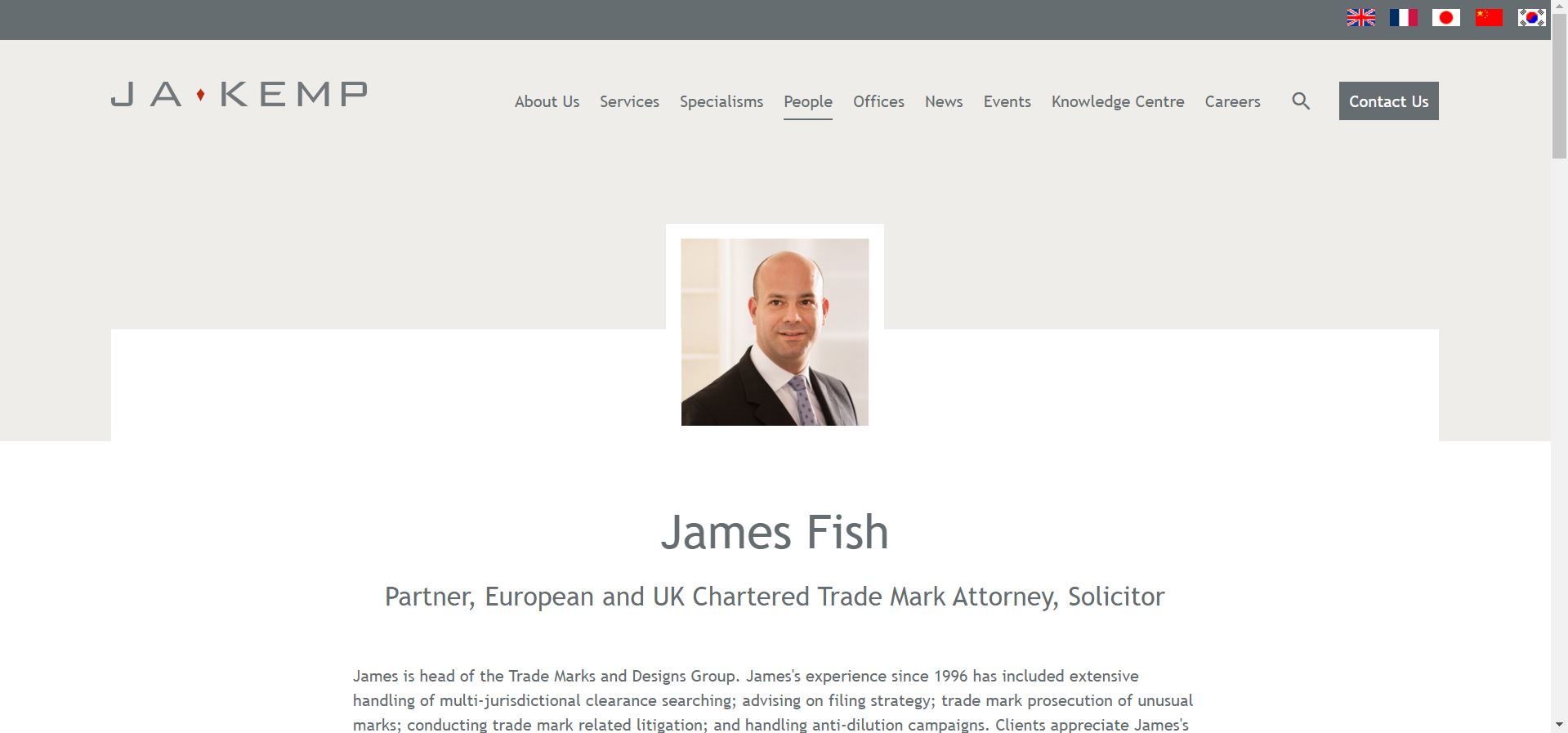 James Fish has been working in the law field since 1996. He has worked in many cases involving multi-jurisdictional clearance searching and trademark prosecution of unusual marks. He also has experience advising on filing strategy, conducting trademark-related litigation, and handling anti-dilution camp. Fish is the head of J A Kemp's Trade Marks and Designs Group and also leads this firm's Paris-based trade marks operation.
He has worked with clients from pharmaceuticals, electronics, medical devices, and the wine industry. Some of James Fish's professional memberships include Member of the Honourable Society of the Inner Temple, Member of the Chartered Institute of Trade Mark Attorneys (CITMA), UK Council Member and Treasurer of the International Federation of Intellectual Property Attorneys (FICPI-UK).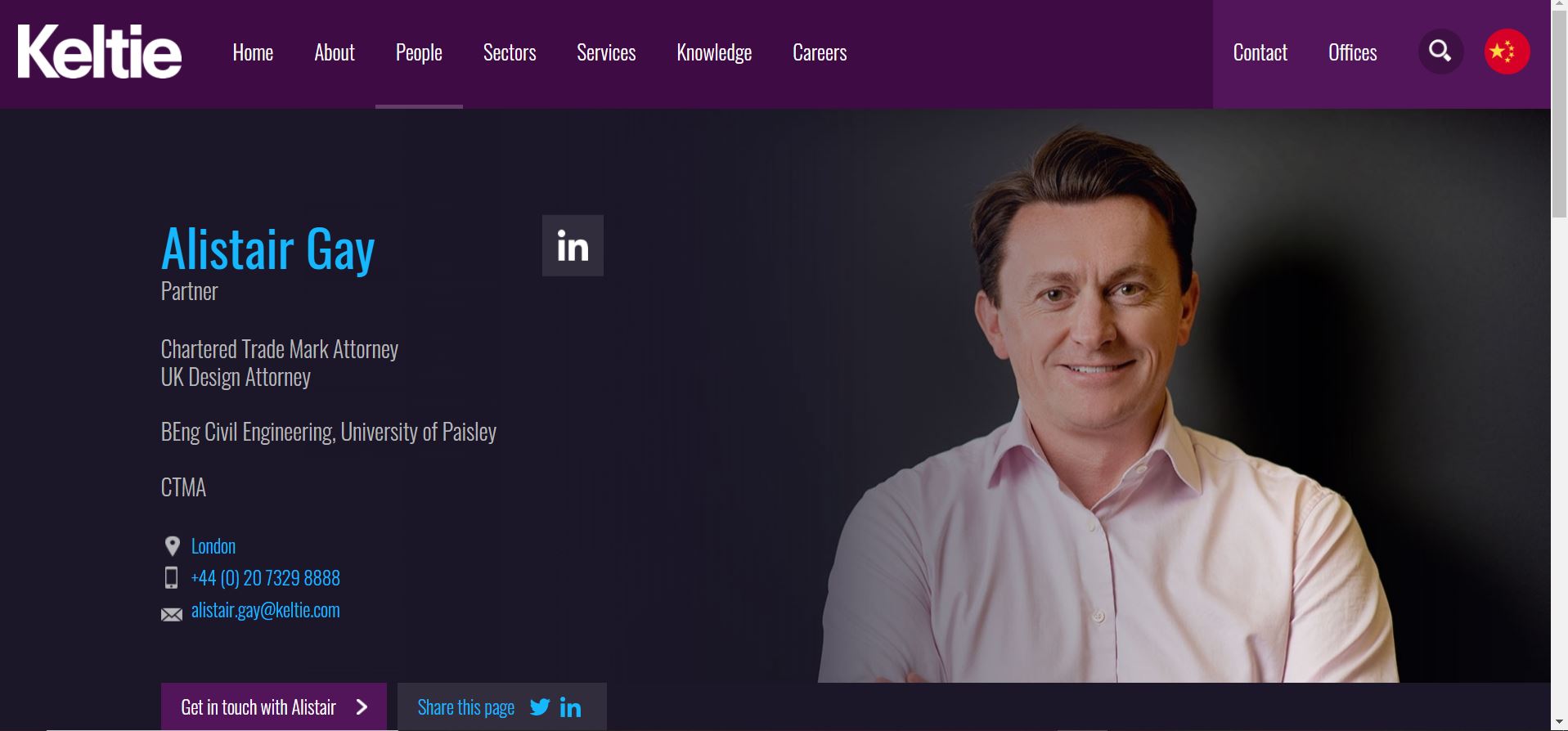 Alistair Gay joined Keltie in 2003 and is co-head of the firm's trademark practice. He is an expert in trademark, design, and copyright law. He has worked with many automotive, gaming and gambling, entertainment, custom software and systems, clothing, healthcare, personal care products, finance, insurance, and regulatory affairs.
Gay has been advising a large number of clients on the law of infringement and passing off and has also represented many in settlement negotiations, opposition, and invalidity or revocation proceeding.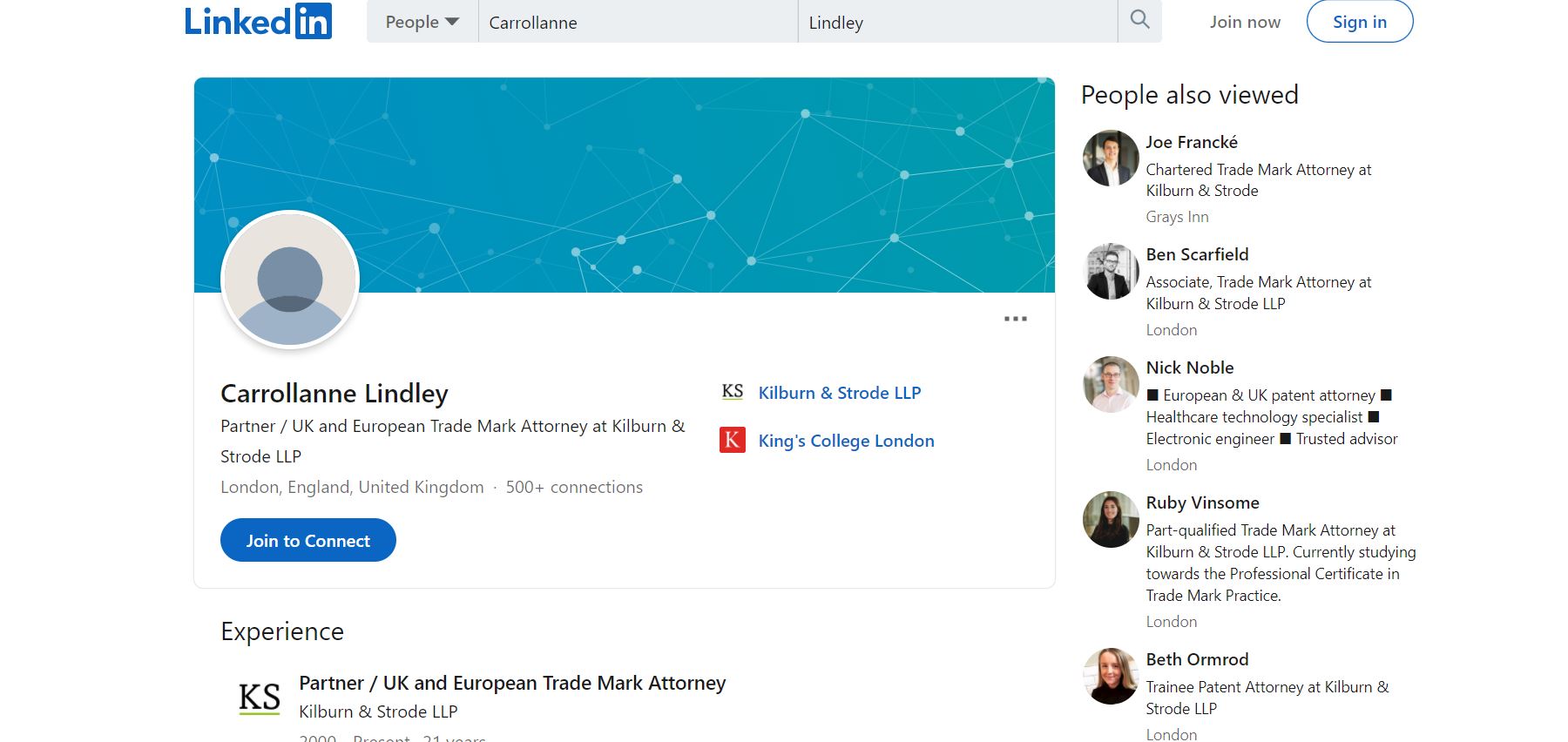 Carrollanne Lindley has extensive experience in trademark prosecution and enforcement in the UK and overseas. She is the head of the Kilburn & Strode firm's Trade Marks Group. Lindley has given presentations and lectures at the Institute of Directors professional seminar and many others. She has also discussed IP issues on television shows and radio.
Her professional memberships include INTA and the American Bar Association. Carrollanne was also shortlisted in Euromoney Legal Media Group's European Women in Business Law Awards in the category of 'Best in Trademark'. She has been listed in "Leading Women in Business Law' and Legal Media Group's 'Trade Mark Law Practitioners".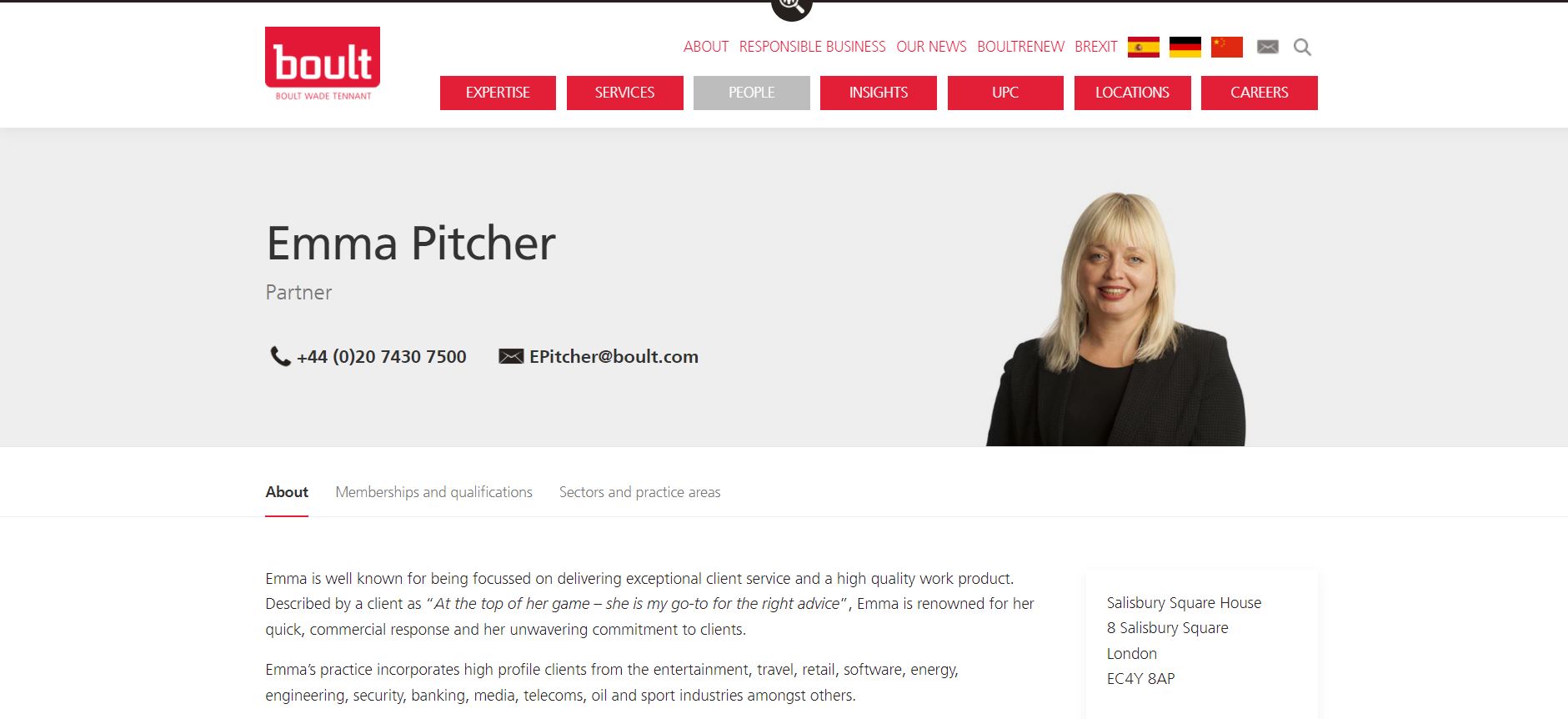 Emma Pitches is a highly experienced lawyer in cliental works involving brand selection, re-branding, portfolio management, domain name disputes, IP due diligence, enforcement, and advisory. She has handled many different types of disputes and is a part of the legal team with other solicitors and counsel in High Court proceedings.
She is a former chairperson of the Influential Non-traditional Trade Marks Committee. She has also spoken in many conferences, including the IPIC conference in Toronto, Canada, and APAA in Delhi, India.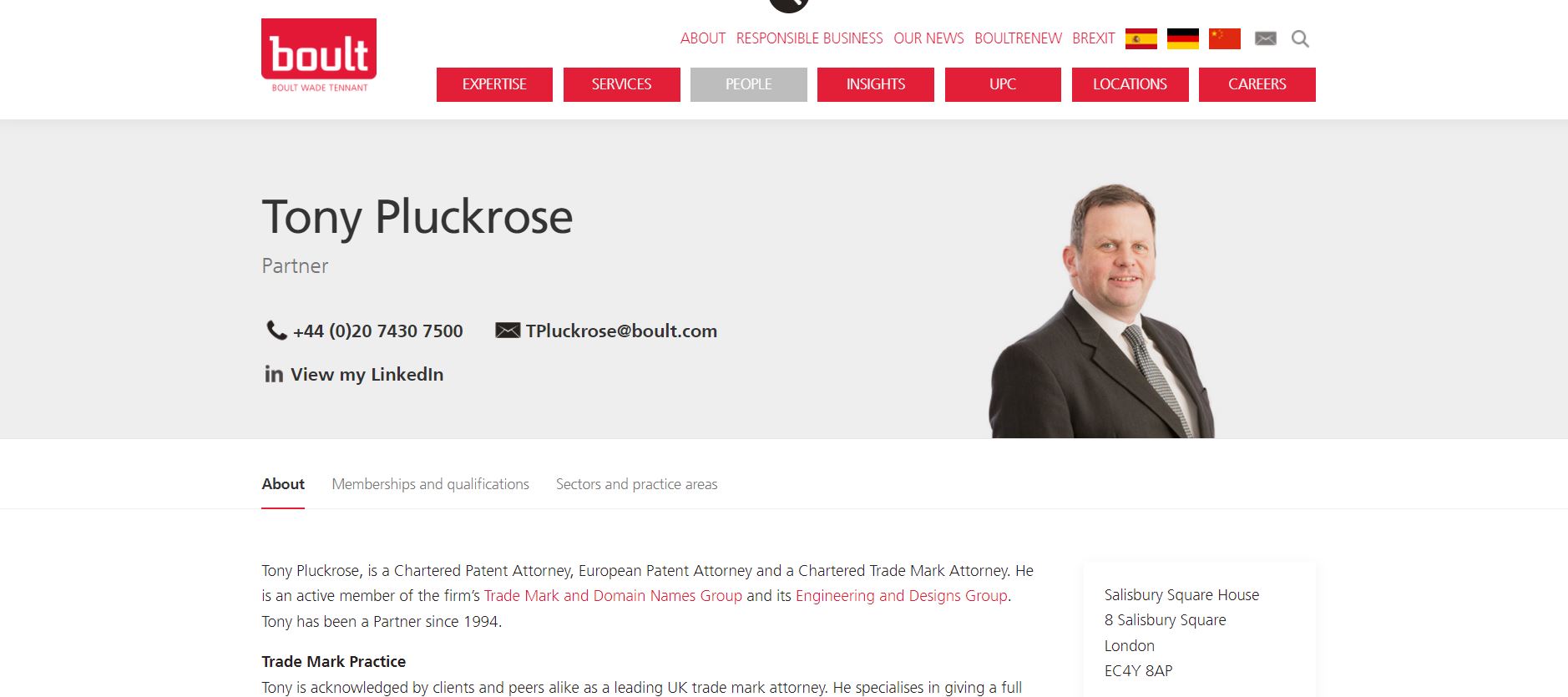 Tony Pluckrose is a member of Boult's Trademark and Domain Names Group and its Engineering And Designs Group. He is one of the most famous trademark attornies in the UK. He has a lot of experience at the UK Trade Marks Registry and the EU Trade Mark Registry (EUIPO) in representing clients in opposition hearings.
He has expertise in advising corporate clients regarding Trade Mark. He has served huge clients from the fields of publishing, music, construction industry, the hotel industry, computer games, telecommunications, the pipeline industry, financial services, and so on.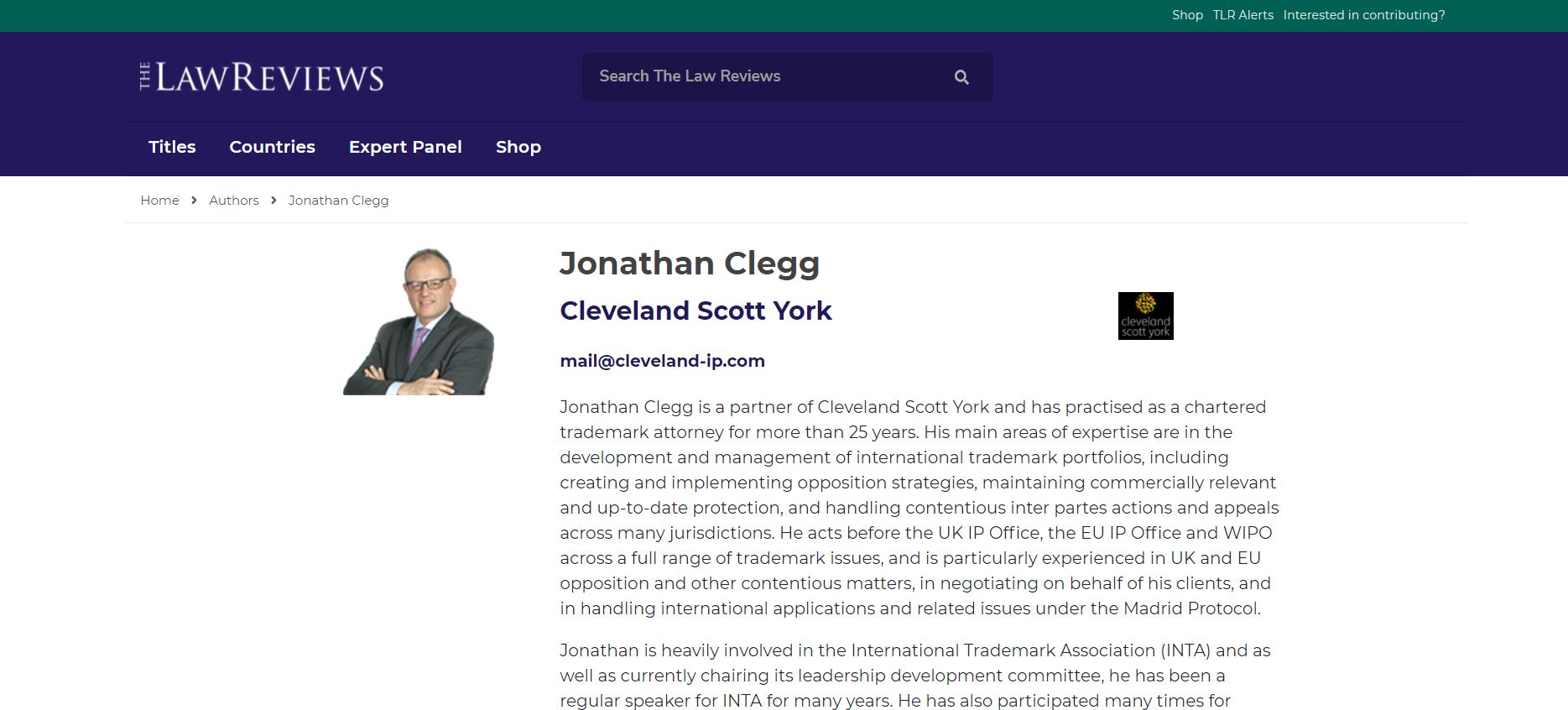 Jonathan Clegg has experience and expertise in developing and managing trademark portfolios. He also offers services in oppositions and appeals, competitor analysis, start-ups, and works overseas.
He has worked with many multinational clients from the fields of finance, pharmaceutical, medical, power systems, fashion, retail, and tobacco. His professional memberships include CITMA, PTMG, and INTA.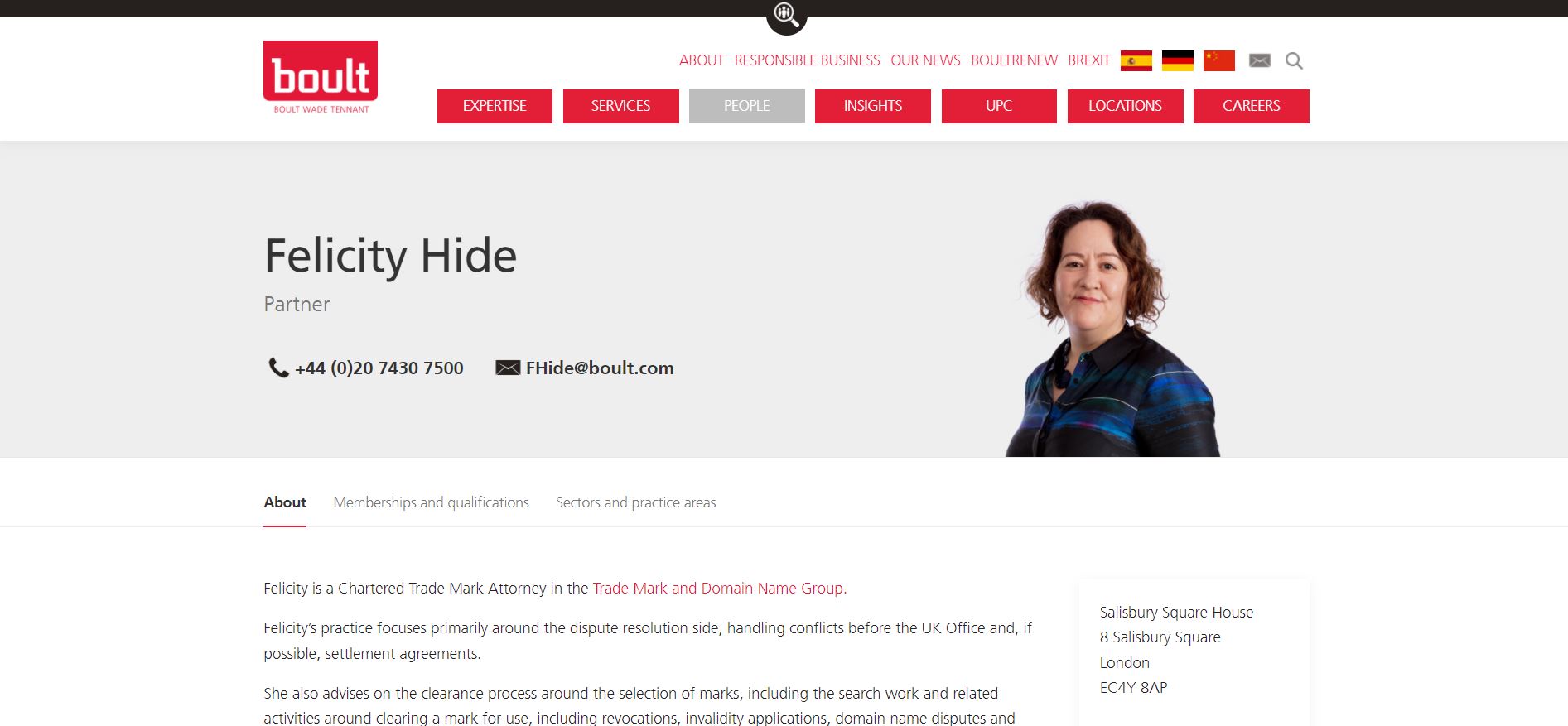 Felicity Hide is a trademark lawyer in London. She has about 20 years of experience in her field advising clients in trademark-related proceedings and handling disputes up to the General Court and the European Court of Justice.
She advises her clients to clear a mark for use, including revocations and co-existence agreements. She also handles invalidity applications and domain name disputes. She has worked with clients mainly from entertainment and media, technology, and financial service.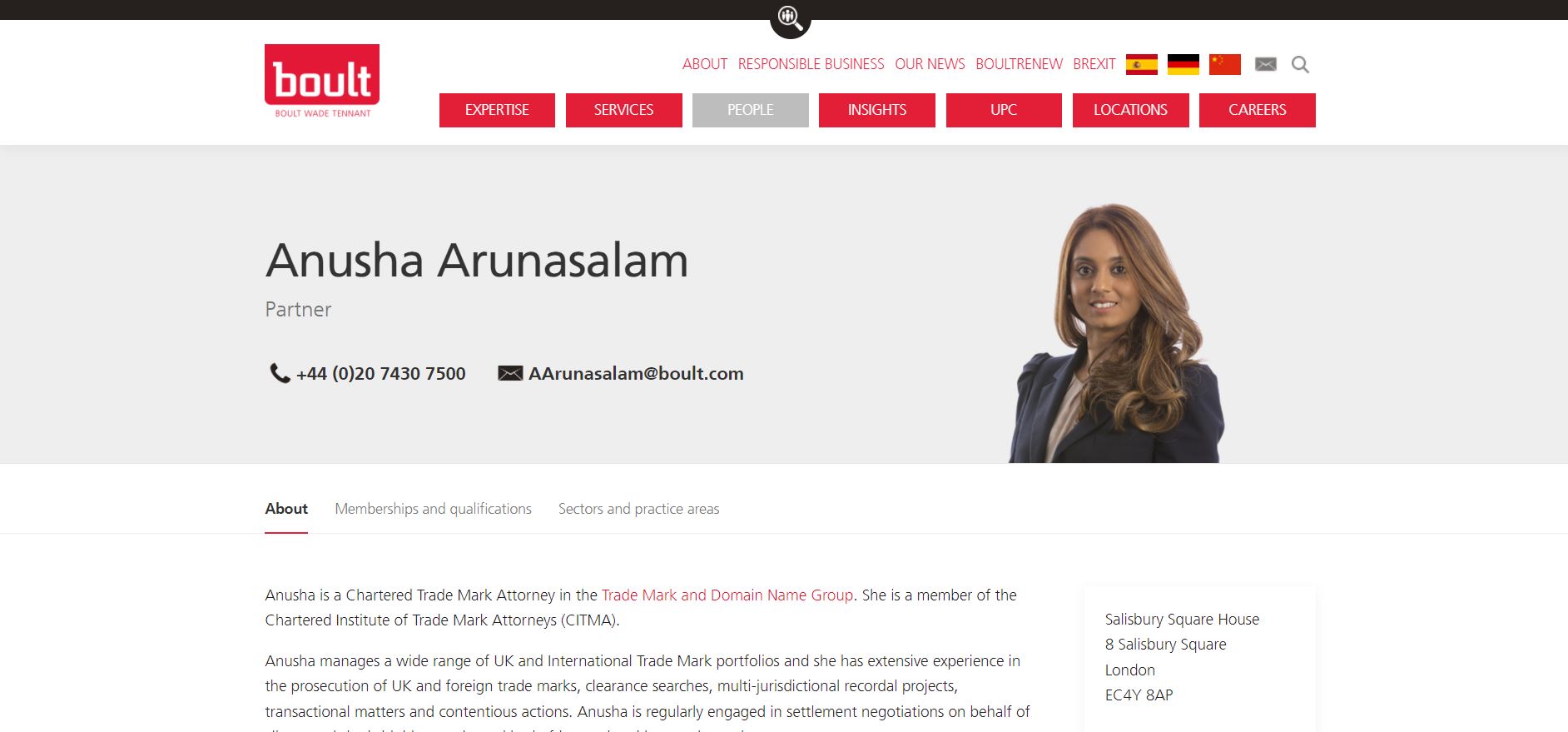 Anusha Arunasalam has expertise in handling the prosecution of UK and foreign trademarks, clearance searches, multi-jurisdictional recorded projects, and transactional matters. She takes the UK and international trademark portfolios.
Anusha also works with clients regarding their transactional matters in court proceedings.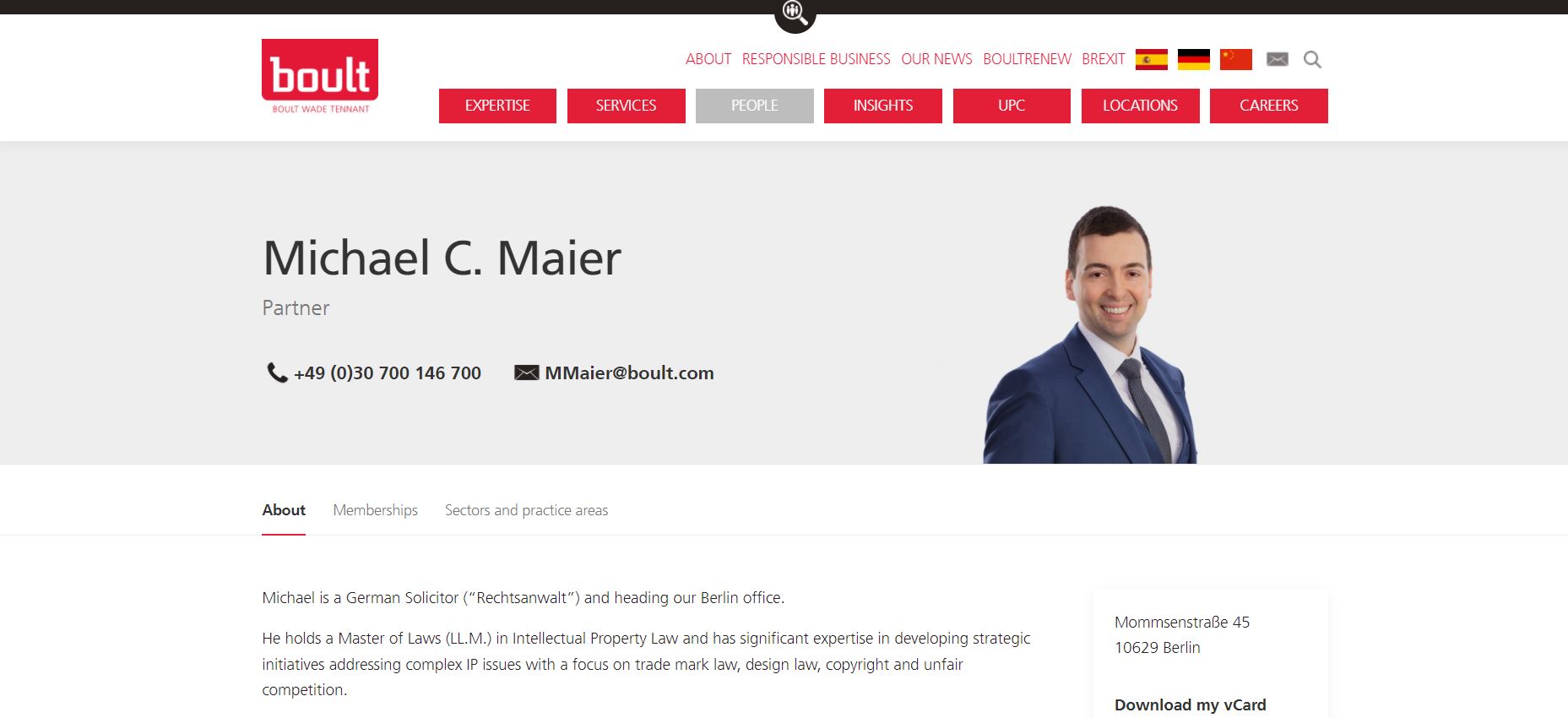 Michael C. Maier is an expert at handling many complicated IP issues by formulating strategic initiatives. His works focus on disputes regarding trademark law, design law, copyright, and unfair competition.
His areas of expertise include trademark litigation, managing worldwide trademark portfolios, and handling prosecution and opposition and cancellation matters. He is also involved in appeal proceedings prior to the German Patent and Trademark Office and the European Union Intellectual Property Office.
To Sum It Up
Trademark lawyers defend the right of clients to have their trademarks protected. There are many trademark lawyers available in London these days. But who are the best and who have expertise in trademark laws and related proceedings? This article lists the Top 10 trademark lawyers in London.