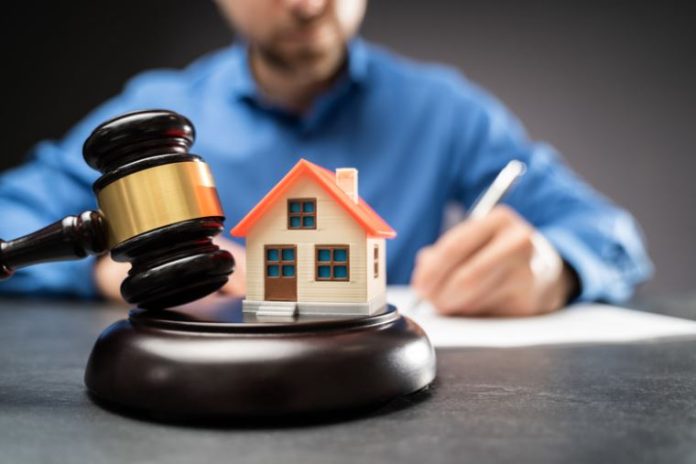 Housing lawyers have expertise in solving disputes relating to landlords and tenants. Housing lawyers address legal issues like Landlord liability, Statutory violations, Breaches of contracts, Property disputes, and Toxic torts such as mold exposure.
You may need to hire a housing lawyer to resolve legal issues with housing discrimination. The lawyer will help you understand the legalities of the situation and your rights. They will represent your side of the dispute during court hearings.
London has many such housing lawyers who are highly skilled at their ventures and have handled high-profile cases. This article lists the top 10 housing lawyers in London.
Top 10 Housing Lawyers In London
If you need legal representation relating to housing disputes, you can reach out to the lawyers mentioned below.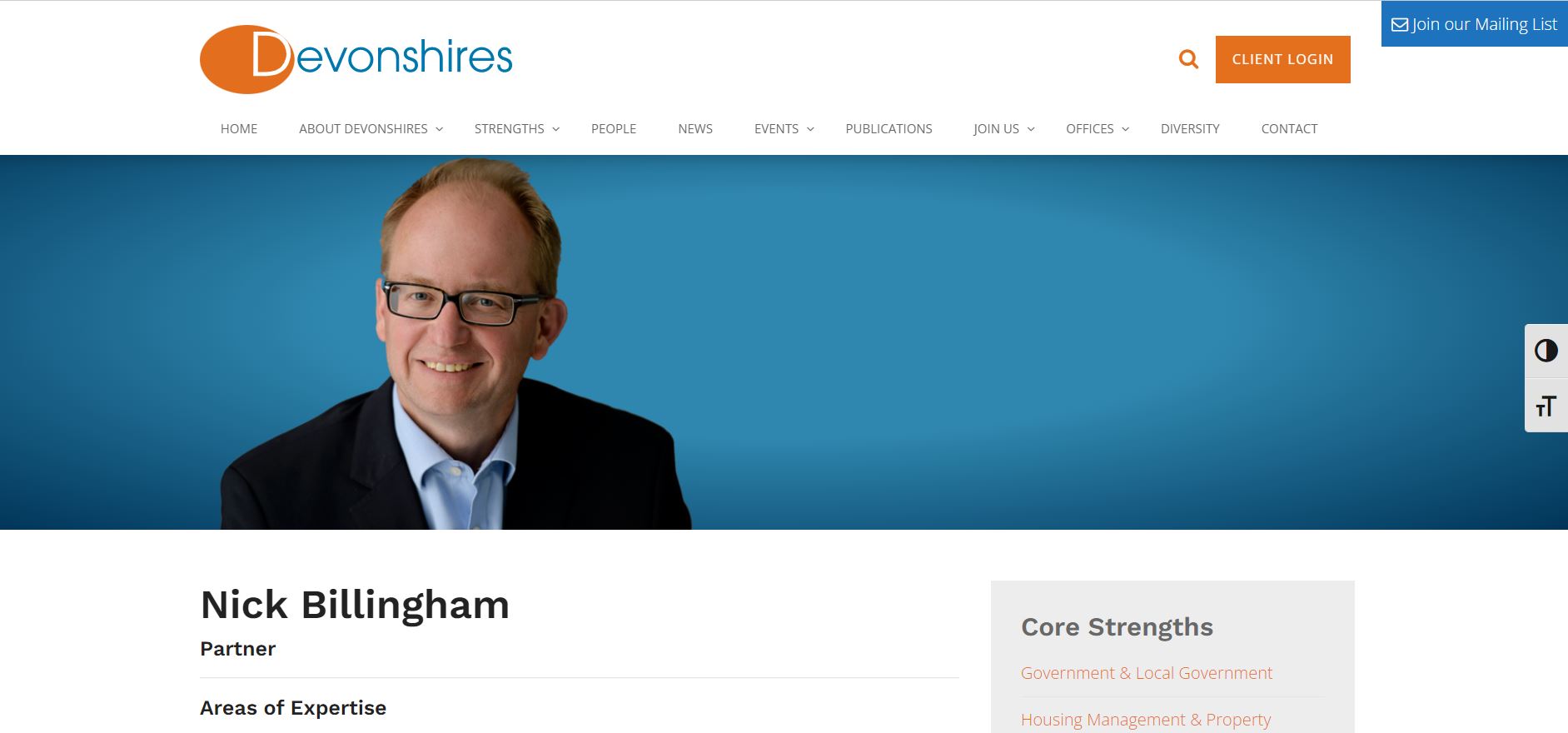 Nick Billingham is a popular name in the social housing sector. He has worked with many landlords, advising them about housing legalities and disputes. He has worked in both contentious and non-contentious cases. His areas of interest and focus are complex housing litigation, particularly judicial review challenges. He also specializes in non-contentious advice, specifically regulatory advice concerning the Regulator of Social Housing's Consumer Standards.
He has worked with many property-registered providers to resolve high-profile rent investigations. The Regulator of Social Housing has initiated these investigations. He has also lectured on rent regulation compliance in partnership with the Regulator, CIH, and HQN.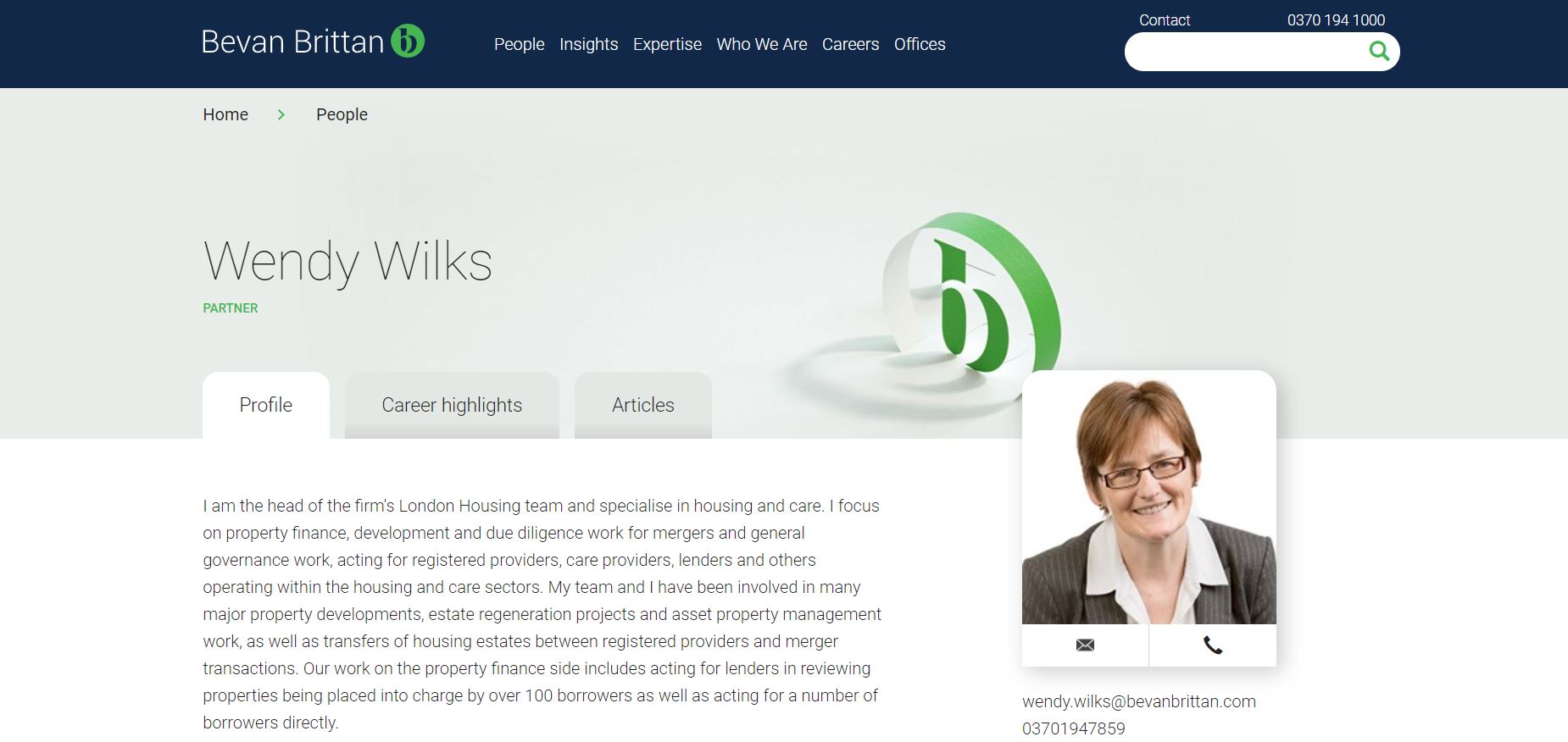 Wendy Wilks has been advising many registered providers, landlords, developers, funders, and care companies. She is heavily involved in property development work and property finance work. Some other subjects Wilks advises her clients include matters involving all manner of property, property development, property finance, and governance transactions.
She specializes in housing matters like the regeneration of estates, asset portfolio management work, and transferring housing estates between Registered Providers. She has worked in the Housing & Care sectors since 1991 and is partnered with Bevan Brittan LLP's London office.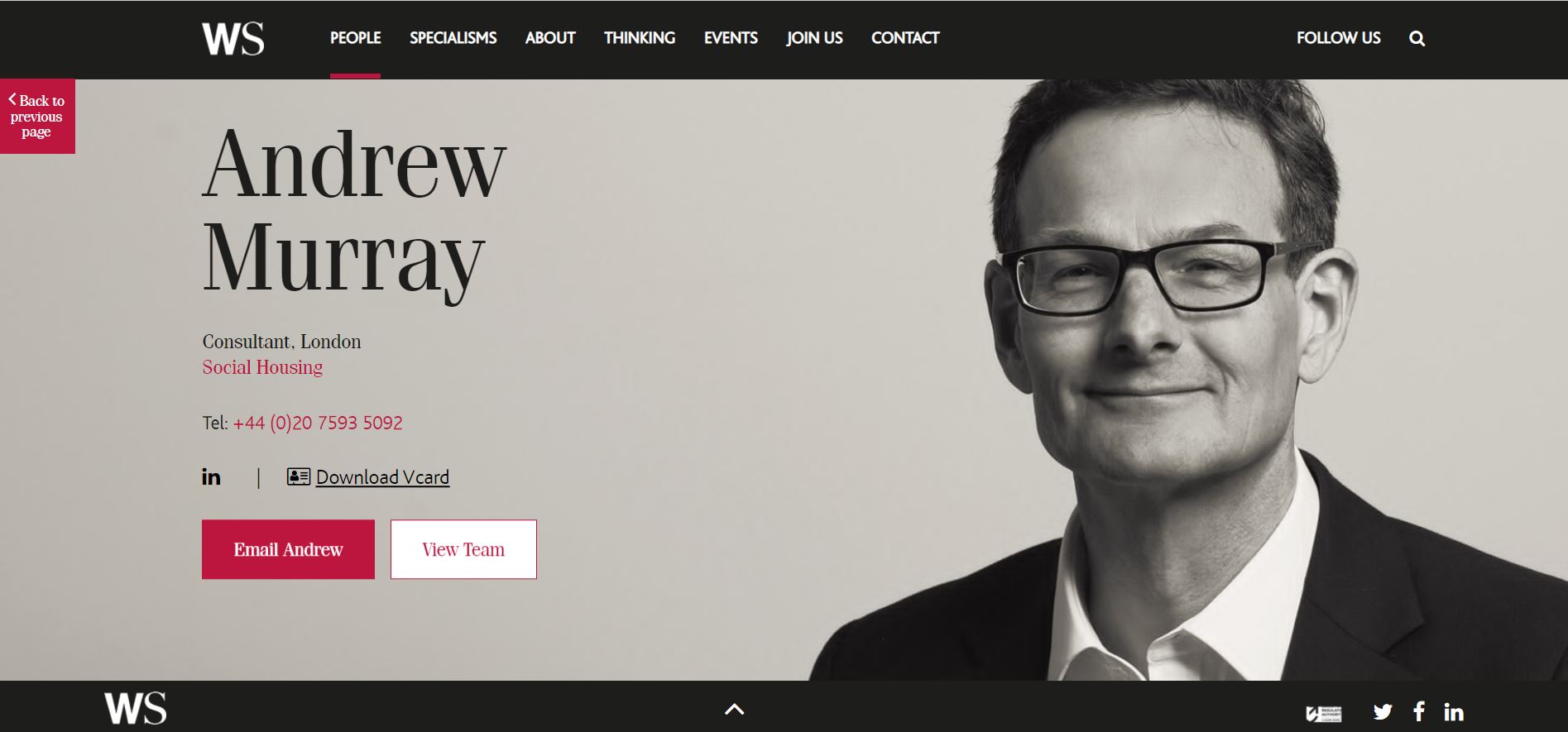 Andrew Murray has been working in housing law for over 25 years. He has extensive experience advising on various projects, governance, and regulatory issues. He has gained expertise in organization establishments, delivering particular projects, major regeneration schemes, and merges.
He has advised on many merges between social landlords, including the formation of new governance groups and due diligence. Andrew Murray has worked with Genesis as lead partner on Hackney's Woodberry Down regeneration project. This project involved more than 1,000 new affordable dwellings.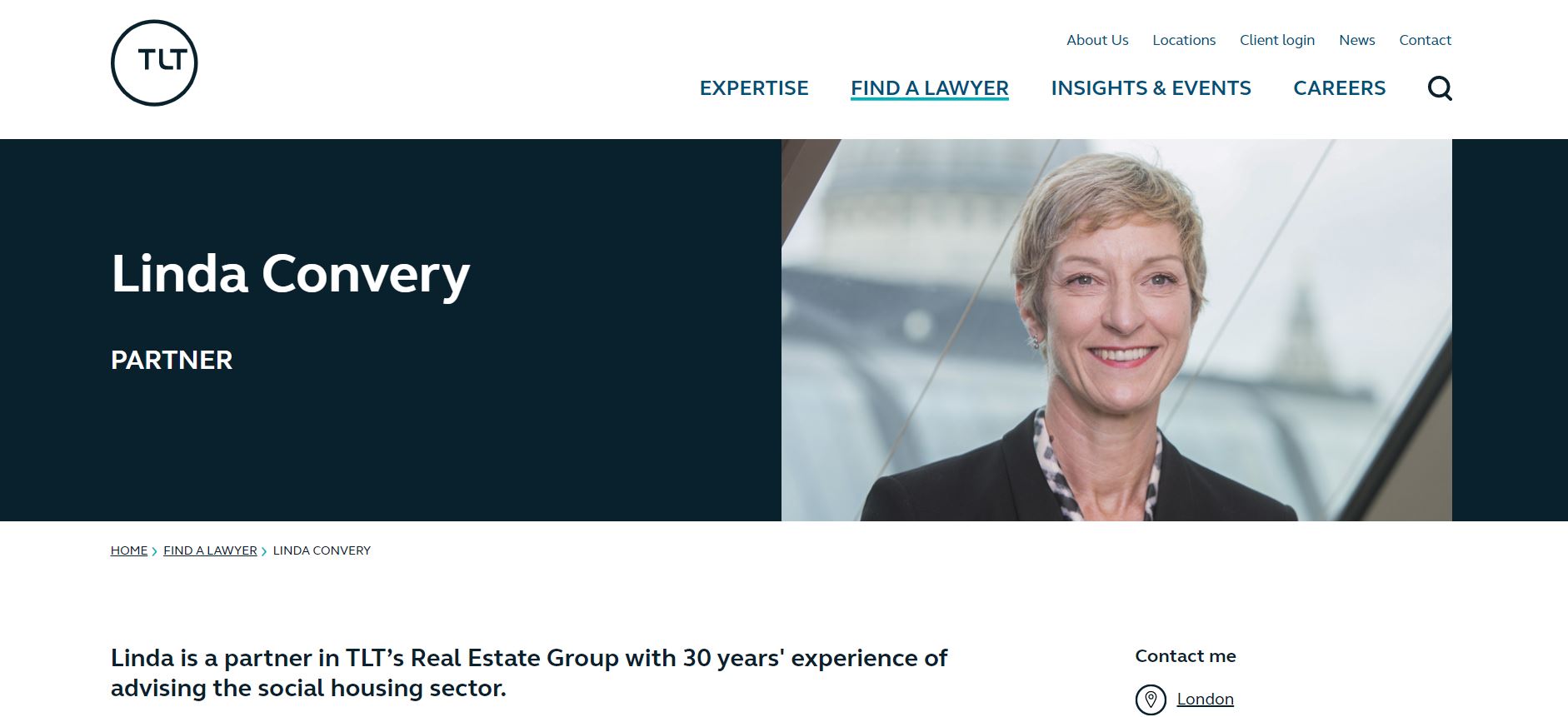 Linda Convery is an expert in dealing with disputes regarding the negotiation of complex development agreements, conditional contracts, the setting up of joint venture vehicles, planning agreements, shared ownership leases, and service charges. She works to develop affordable housing in mixed-use schemes or separate projects.
Convery particularizes in managing and developing Extra care housing and supported housing. Her primary work involves negotiating services agreements, funding arrangements, or drafting bespoke retirement leases. She has extensive expertise in the regulatory framework of the Homes and Communities Agency. Chambers UK and Legal 500 UK named Linda as a Social Housing expert.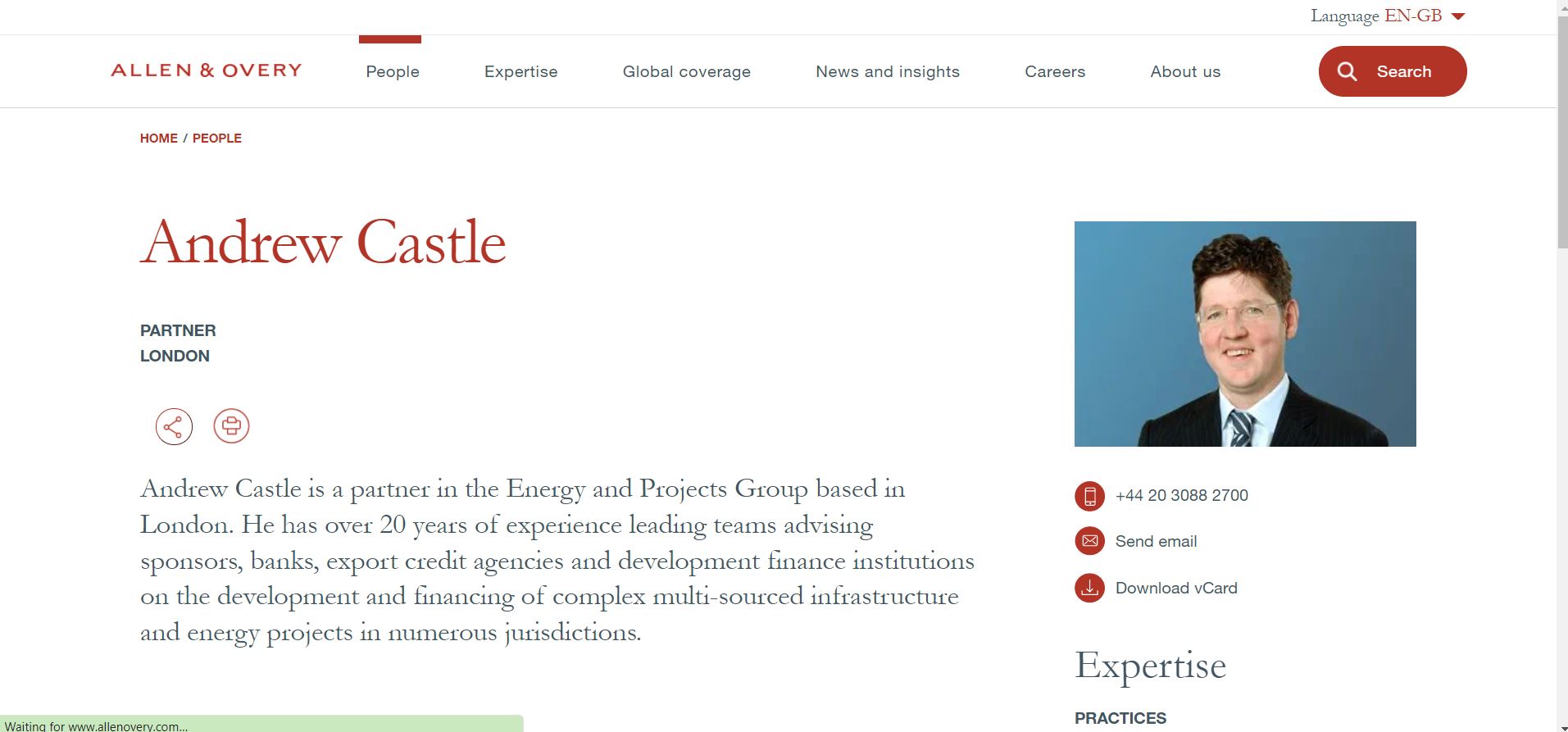 Andrew Castles has gained expertise in property development and regeneration, commercial conveyancing, and landlord and tenant work. He has worked with many registered social housing providers. His work usually involves developing site acquisitions with associated planning and infrastructure agreements.
Castles is an advisor for matters like funding and grant agreements, nominations agreements, consortium agreements, and commercial lettings in mixed-use schemes. He was worked in many non-contentious real estate transactions, including those with investors, developers, and occupiers.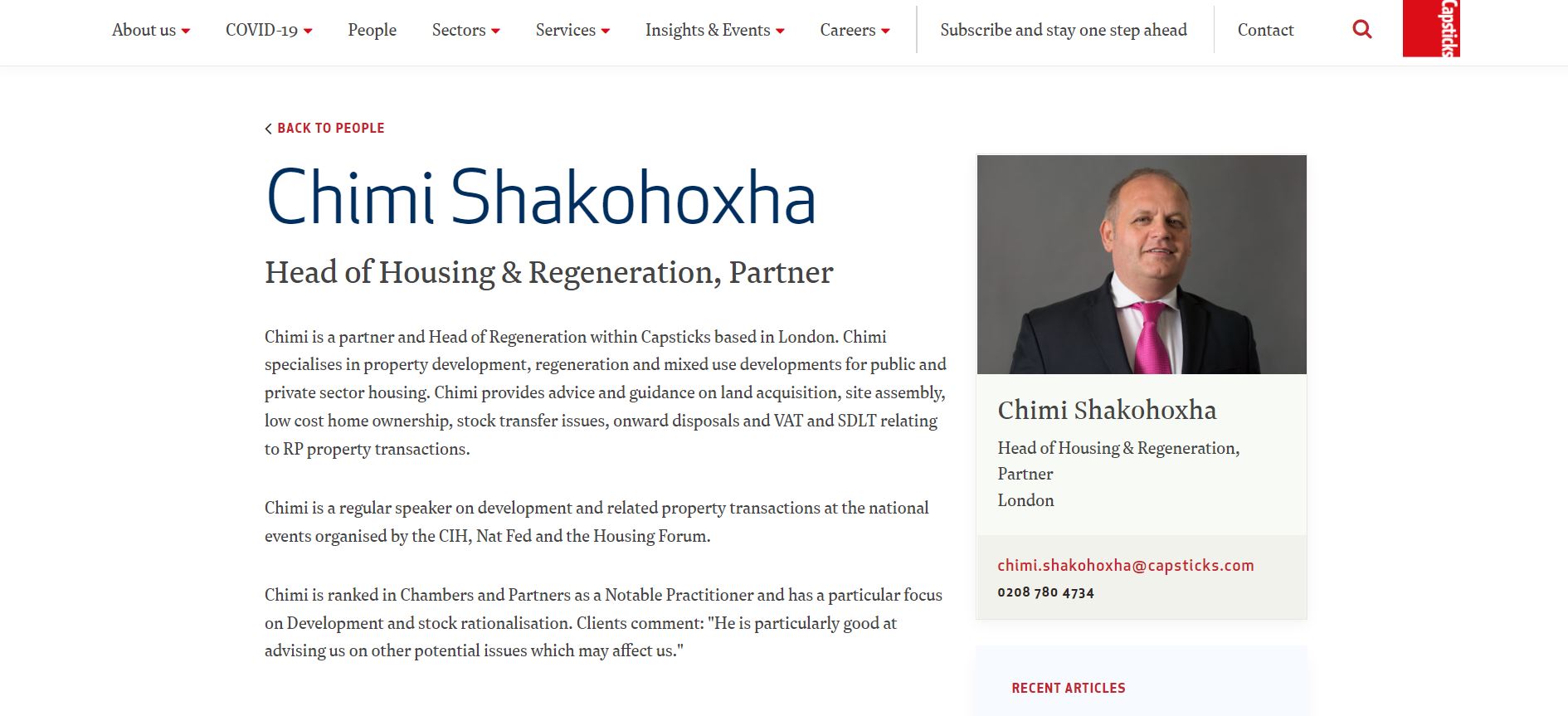 Chimi Shakohoxha acts as an advisor regarding land acquisition, site assembly, low-cost home ownership, stock transfer issues, onward disposals, VAT, and SDLT relating to RP property transactions. He has gained expertise in subjects like property development, regeneration, and public and private sector housing mixed-use developments.
He has a keen interest in Development and stock rationalization. Chambers and Partners have ranked Chimi as a notable Practitioner.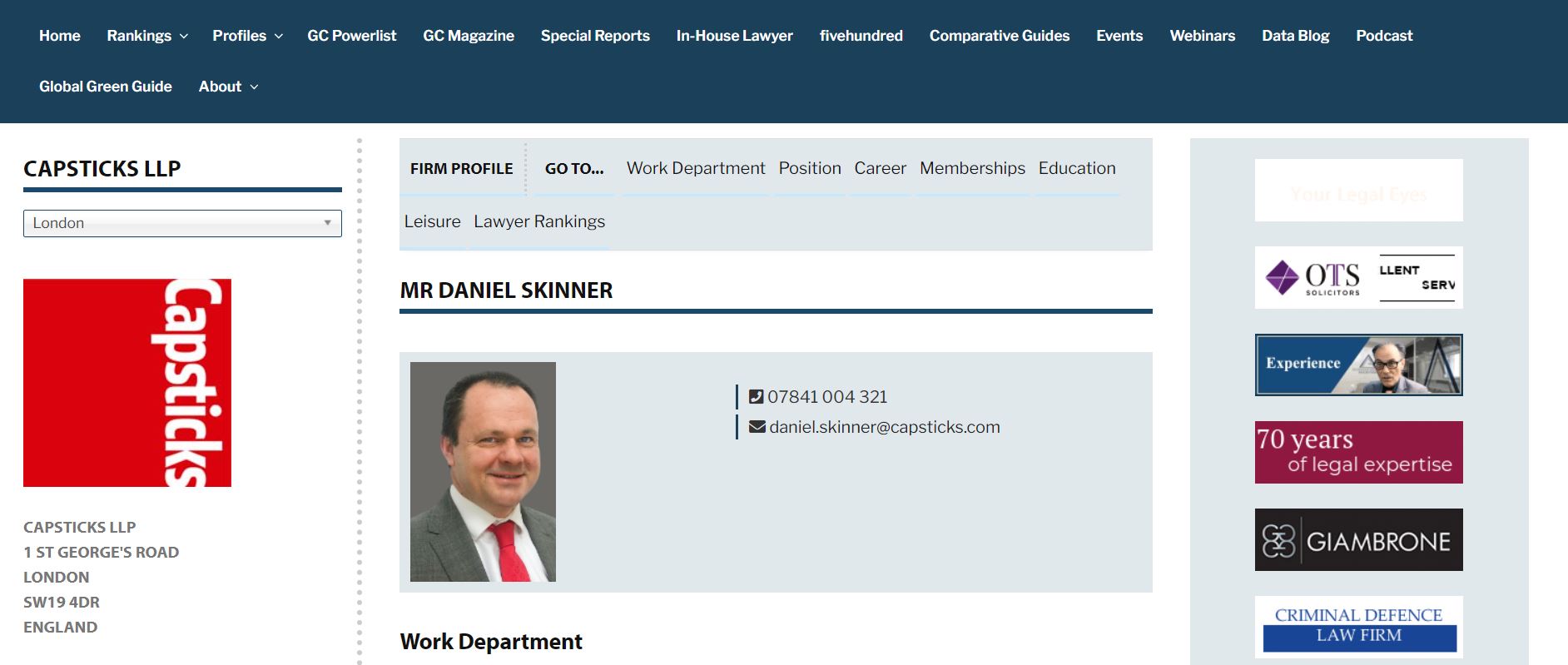 Daniel Skinner has over 25 years of experience working with Registered Providers, local authorities, and ALMOs. He has expertise in handling housing management. His areas of focus include anti-social behavior, leasehold, and shared ownership. Daniel is also well known for his public speaking and practical training sessions alongside his assistance to clients.
Skinner has been involved in some of the leading housing cases. Some include Poplar HARCA v Byrne and West Kent Housing v Haycraft. He is a professional member of The Law Society.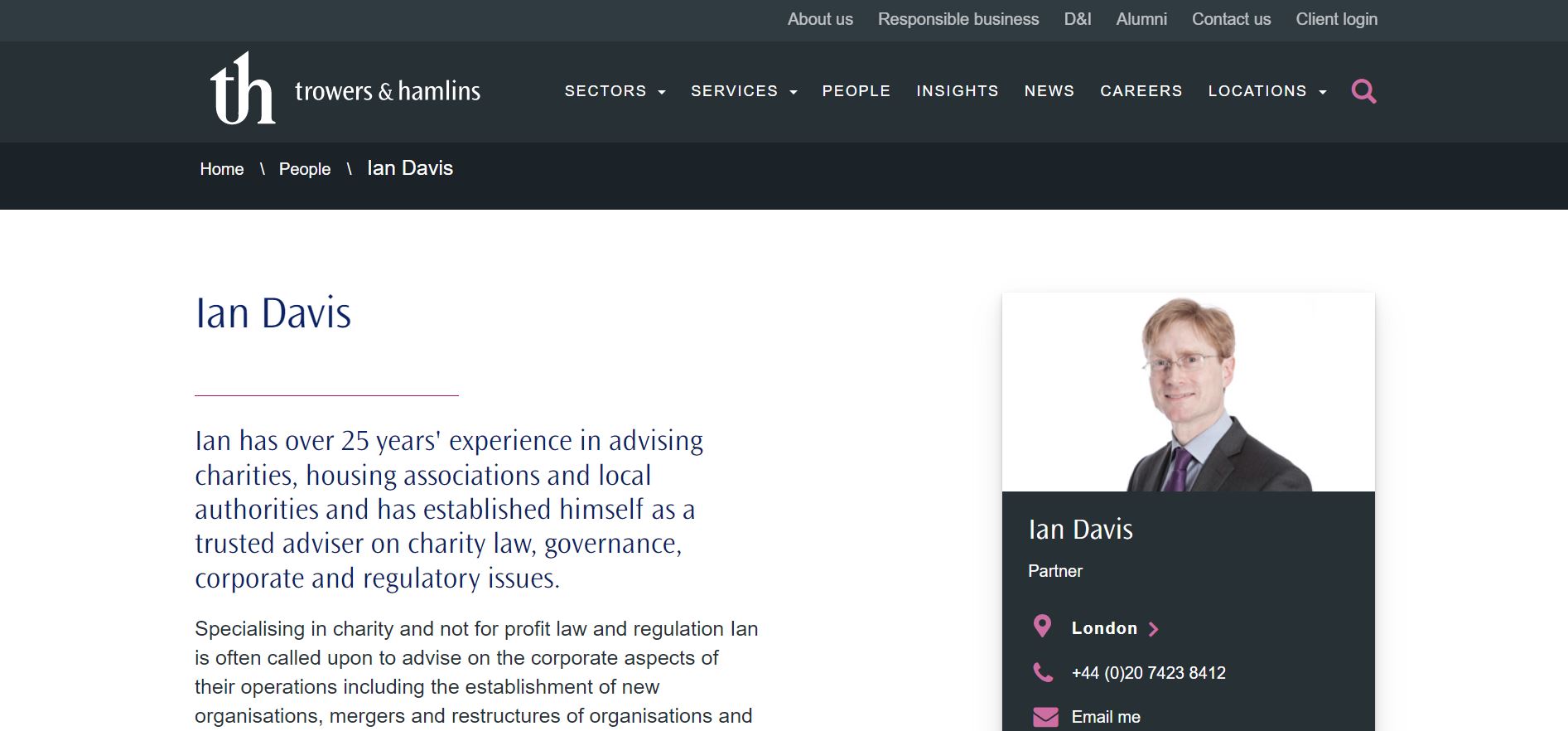 Ian Davis has high experience dealing with charity law, governance, corporate and regulatory issues. He has been advising many charities, housing associations, and local authorities for over 25 years. Other subjects that Davis has expertise in include the implications of charitable status and regulatory requirements and governance and assurance arrangements. Alongside these, he also advises on registration requirements with the Charity Commission and the Regulator of Social Housing.
Ian is an advisor to the Regulator of Social Housing and has worked on matters like the rescue of Ujima and Cosmopolitan. He was involved in the establishment of the housing administration regime. Ian Davis has co-authored the Co-operative and Community Benefit Societies Handbook and is ranked as a notable practitioner in charities and social housing.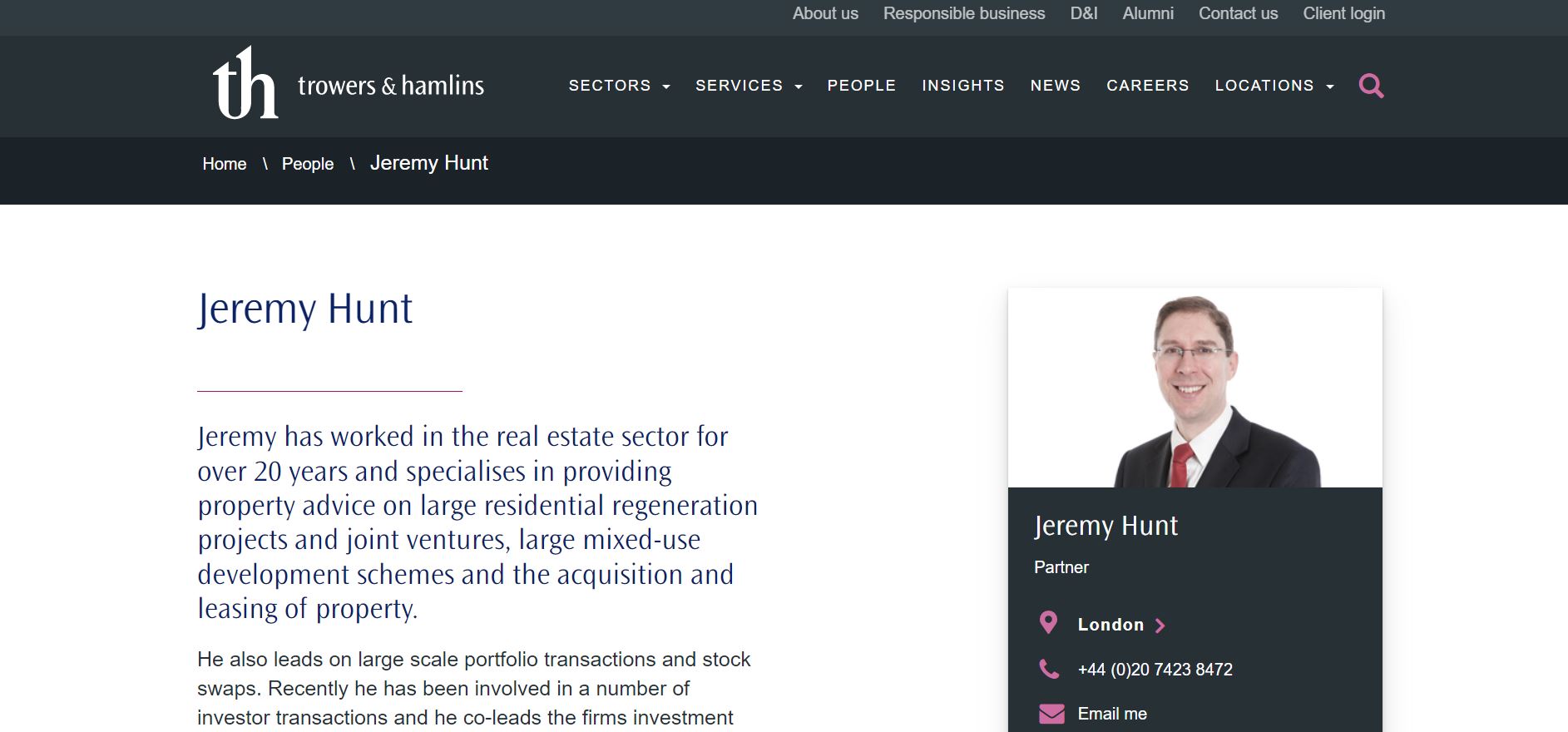 Jeremy Hunt has been advising on large residential regeneration projects and joint ventures, sizeable mixed-use development schemes, and the acquisition and leasing of property for over 25 years.
Jeremy has experience working with investor transactions. He has extended his services to clients like housing associations, local authorities, private developers, and investors in the residential sector. Legal 500 named Jeremy Hunt as a Leading Lawyer in Social Housing in 2018.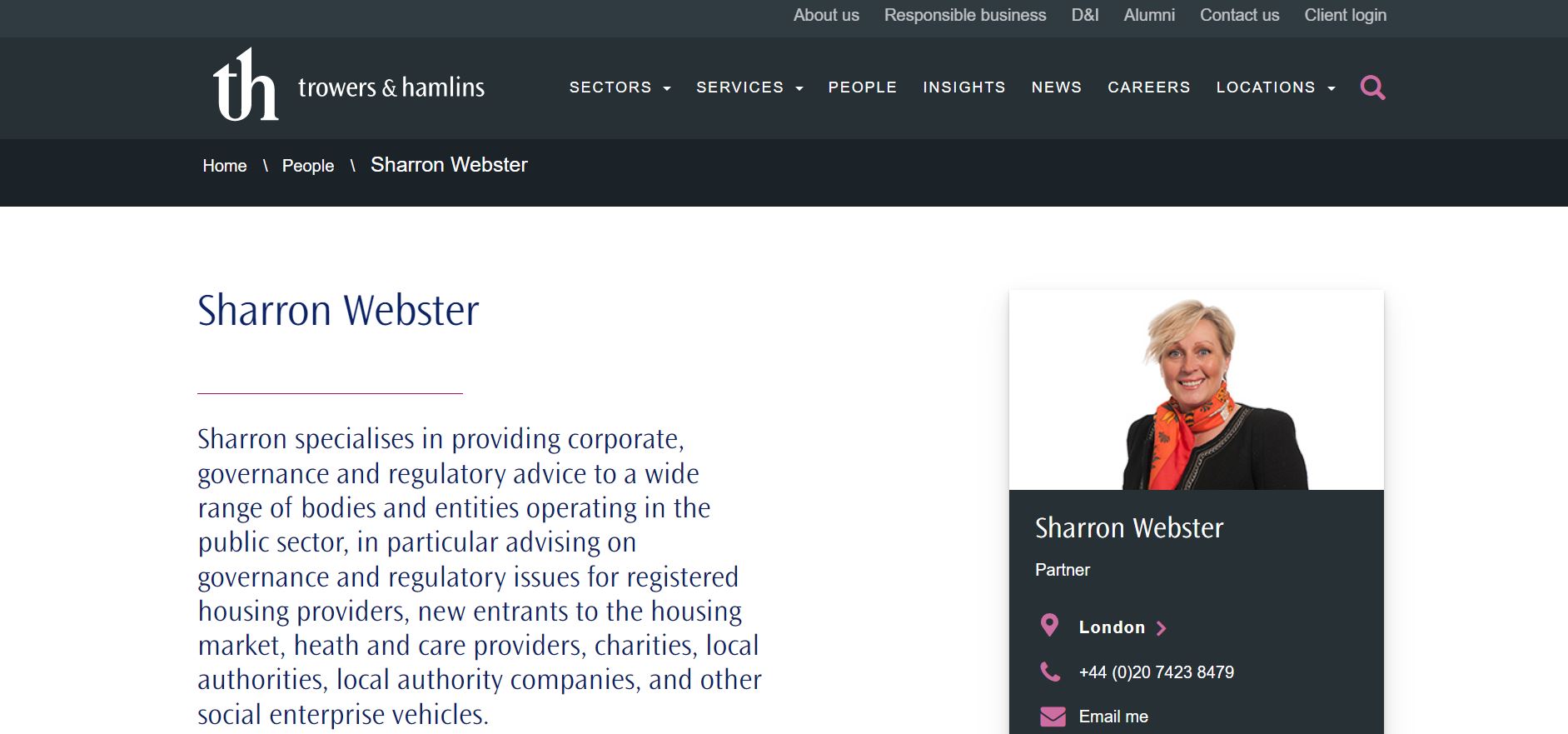 Sharron Webster has many clients, including registered housing providers, new entrants to the housing market, health and care providers, charities, local authorities, local authority companies, and other social enterprise vehicles.
She usually advises clients in matters relating to strategic, corporate restructuring, the establishment of new groups, and the creation of new group entities, mergers, and group consolidations. Sharron is also a regular speaker at many conferences and sector events.
To Sum It Up
London homes many extremely skilled Housing Lawyers. This article lists the top 10 housing lawyers in London, along with their areas of expertise and career background.