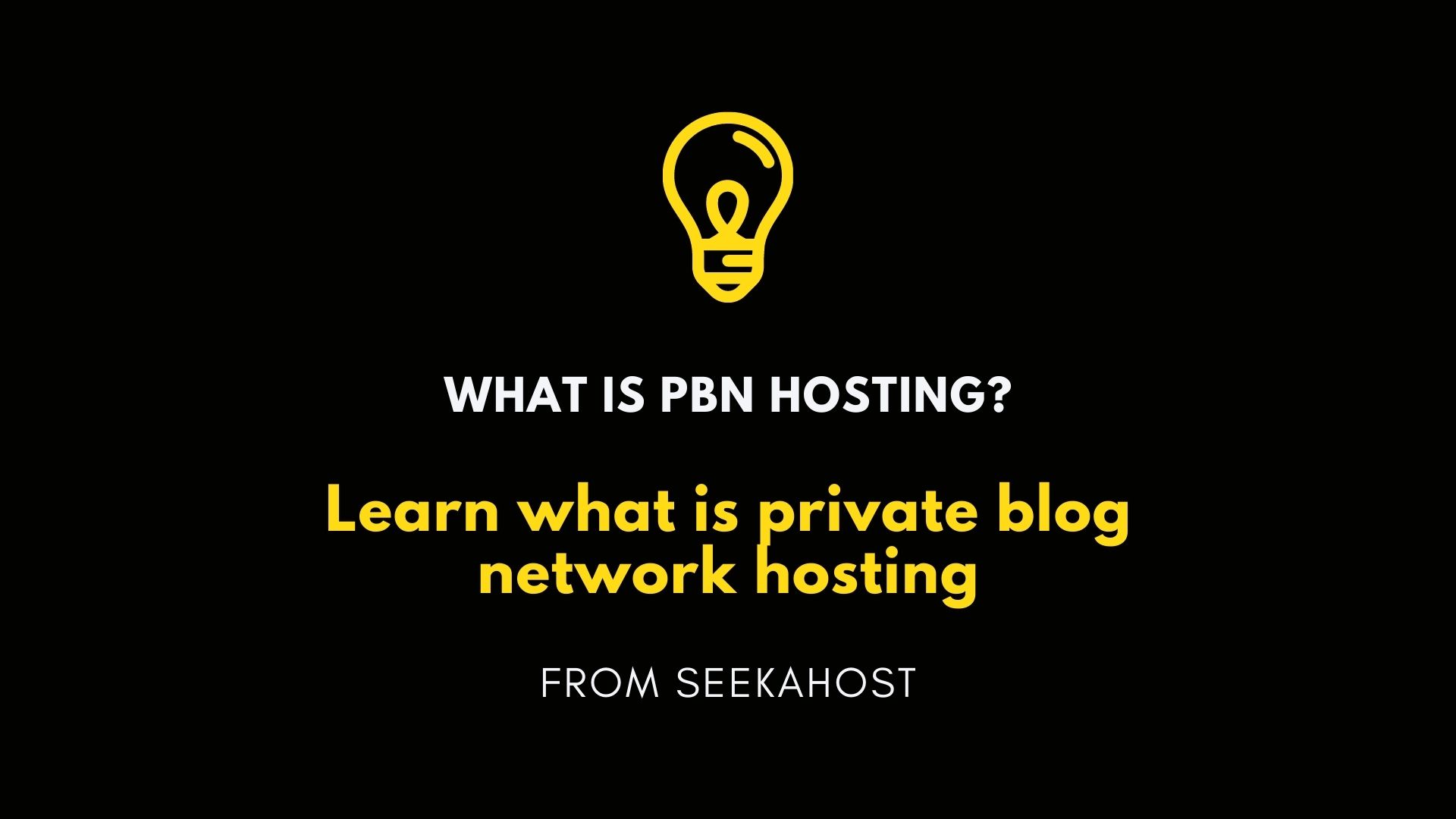 PBN Hosting is a service that offers you to host a large number of websites on separate IP addresses and without footprints that could link your sites together.
PBN Hosting is also a web hosting designed to support SEOs safely and anonymously host a private blog network. By establishing the domain in your link network cannot be tied together, you can safely link to your money site and access higher rankings on Google.
PBN Hosting Provider
PBN domains are high-level domains that may be dropped or domains that run out without renewal. In SEO, as money sites should have natural backlinks, so there shouldn't be any footprint. A footprint should be based on hosting and its dependence on the content, theme, plugin, etc. As web hosting is responsible for Footprints, then we can say that while we are using the customer name server, standard hosting will be leaving the footprints.
And In PBN Hosting, it should not replicate the same website origin, which will be recognized utilizing the NameServer and IP Address assigned to the websites. It clears that having Private NameServer will make it unusual for all the individual domains.
You can see more about private blog network hosting > https://www.entrepreneurstoolkit.org/best-pbn-hosting/
Factors to Consider When Choosing PBN Hosting 
The factors to be considered when choosing PBN Hosting
are given below:
The size of your network
While hosting a private blog network, it must be kept in mind how many websites will be in your network and the sizes of the websites. We can say that five affordable shared hosting plans will be enough for five websites, while for more than a hundred websites, things will be managed by using the mind, and creativity will be required.
 Type of network you're building.  
Just think you will build a sizeable general network, a smaller and more focused network on a specific industry. How can you pass the hosting expense to your client? If you can, it will happen by multiple shared accounts, and you would not have to carry the expenses yourself.
Your plan for the network
Will you be using this network forever? If will lose this network overnight, can you recreate this network with the support of your client? Or will this network be at your core business and a significant part of your service offering? These questions will influence how you move forward with your hosting.
Advantages of PBN Hosting
You will be provided with an Individual cPanel Account for
each domain.
A unique IP Address will be allotted to each domain as compared to the other domains.
Each account must be having private NameServer details.
You will be getting a One-Click Installer that supports you to install the CMS in a click without any coding knowledge.
It struggles with Rankings in SERPs.
It Outsmarts from Competitors who Rank with Desired Keywords.
Final Thoughts
Finally, we can see that PBN Hosting is the key factor that provides strength to the websites to host on a given server without any footprint and supports SEOs and Private blog networks.
Want to start using the best PBN hosting services, then get the SeekaHost PBN Hosting.