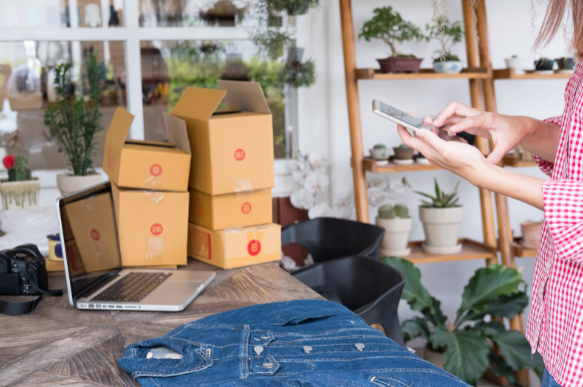 Over the last decade, eCommerce has become a behemoth of online retailers with millions of buyers and sellers it's only charted to become even bigger over the next few years so it's no wonder everyone is trying to get into online retail.
If you want to know more about online sales channels then keep reading!
Top 4 Online Selling Platforms
With the endless options of online selling platforms, choosing where to commit could be confusing.
Look through these online selling platforms to see which will best suit your business.
Amazon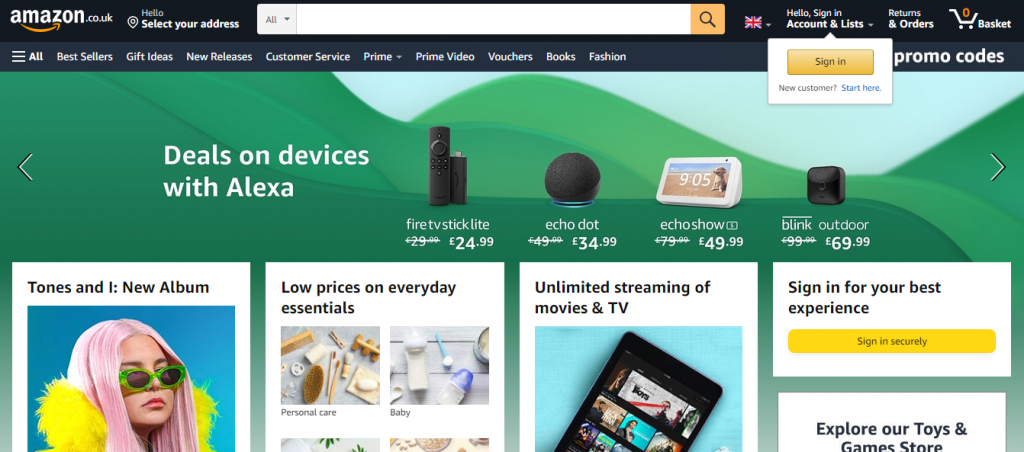 Amazon is easily one of the most tried and tested online selling sites of the decade and it has built this reputation steadily over the years.
Amazon is a reliable online shopping channel not only because it verifies their sellers to prevent counterfeit but also because they provide excellent, usually same-day, delivery services.
You can choose to apply for a professional selling account which comes with a $39.99 monthly fee. This is the best option if you plan on selling wholesale or large amounts of product within the month.
If not, apply for the individual seller account which has no monthly fee. It only requires a fee of $0.99 per item plus a percentage of any other fees added to the item depending on the category.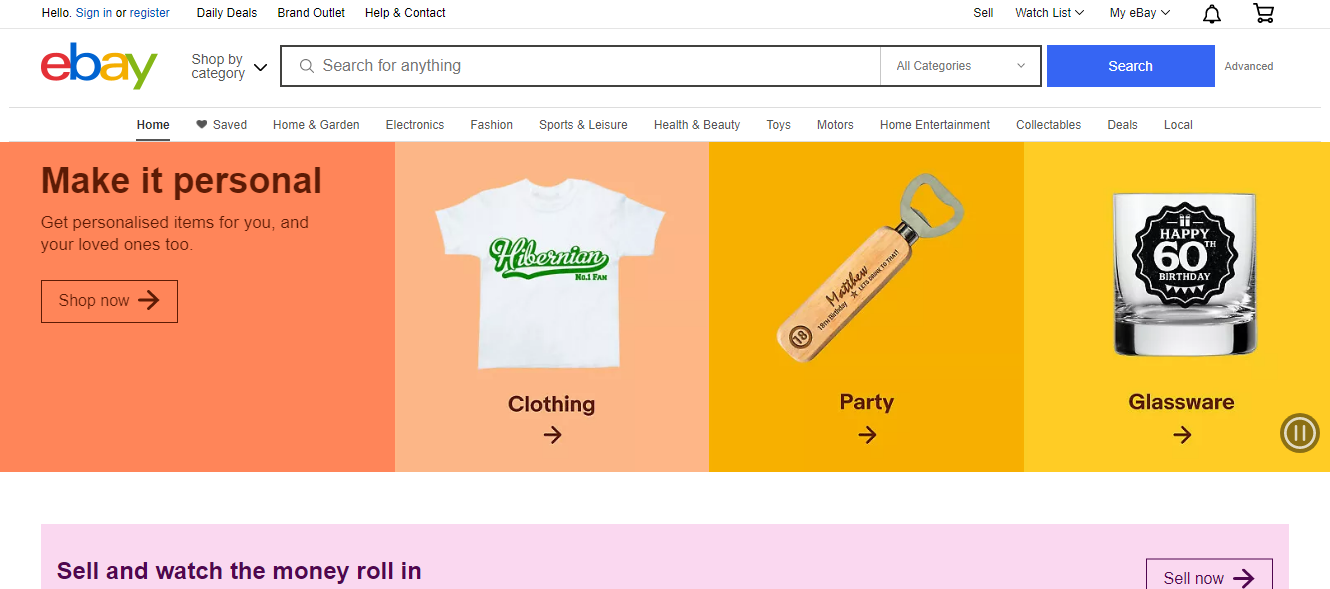 Although eBay is now more often known for finding some random odd bauble or a forgotten vintage item, it also means that it's a great place for something niche.
If you plan to sell something a little out of the box, eBay could be great for you.
Keep in mind that eBay charges a non-refundable listing fee and an "insertion fee" if you choose to list the same item in a different category. You will also get a "final value fee" which is usually 10-12% of the item's final price and a percentage of the shipping fee.
These fees will all depend on the item, the shipping cost, and the category of the product.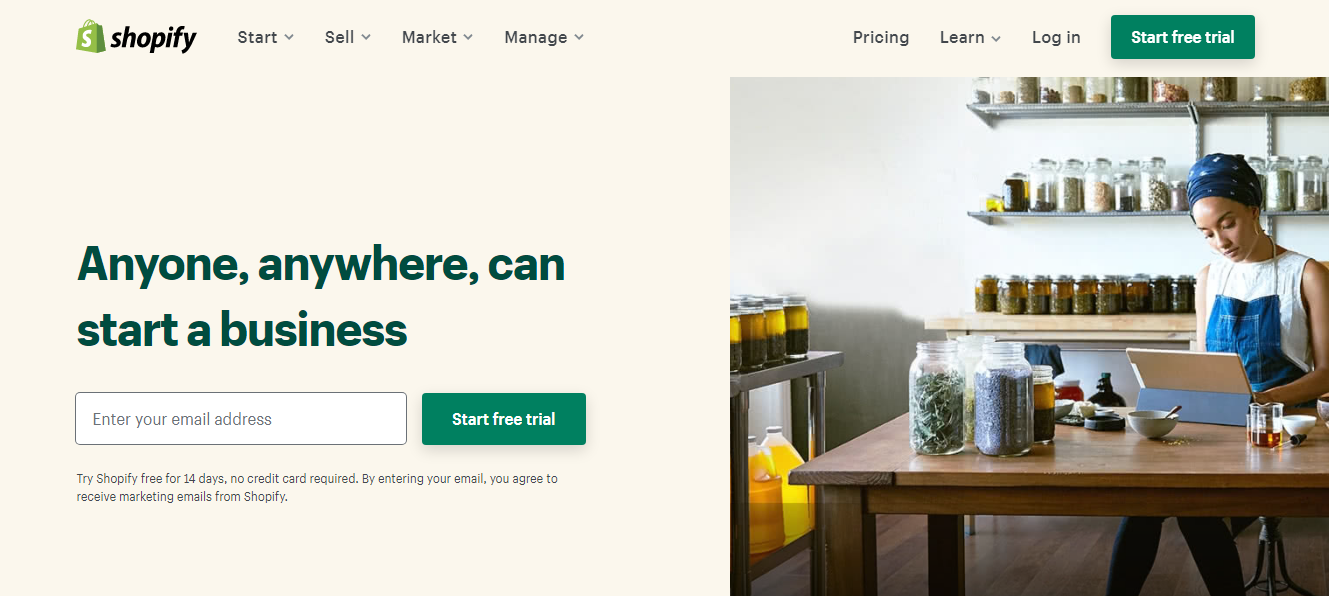 If you want to make your own retail website, here's your chance! Shopify is an easy-to-use service that will host your online store. You can link it to your website, blog, even social media.
The great thing about Shopify is that you don't have to place your products into pre-set categories or work within the confines of a set business model because you make the store!
The basic monthly fee is $29 which includes a website, a blog, SSL certificates, shopping cart recovery, social media sales channels, and other tools that will help you build and grow your business!
Social Media: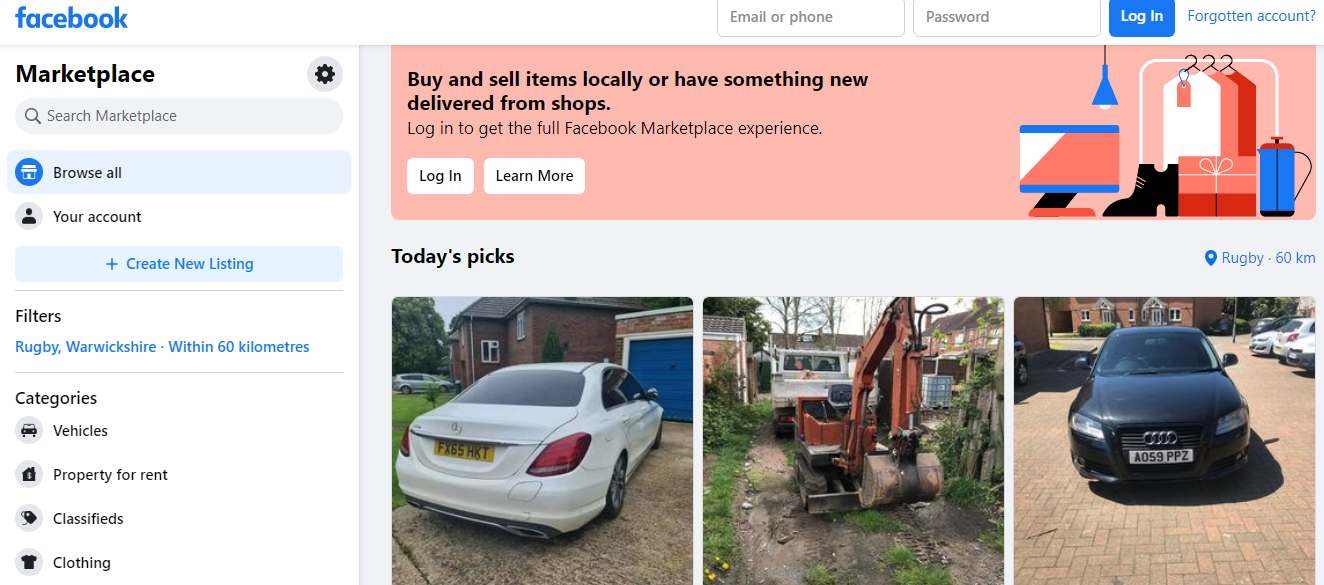 By far the simplest way to sell is through social media. If you are on Facebook or have an Instagram account, selling on these sites is the same as creating any other post.
Some verified stores have linked their pages to actual sites, which you can do too.
This is a great option because there are no listing fees, you just have to be mindful of the rules and guidelines for selling.
Other Sales Channels
Etsy and Bonanza are two other channels that are great options for niche product selling.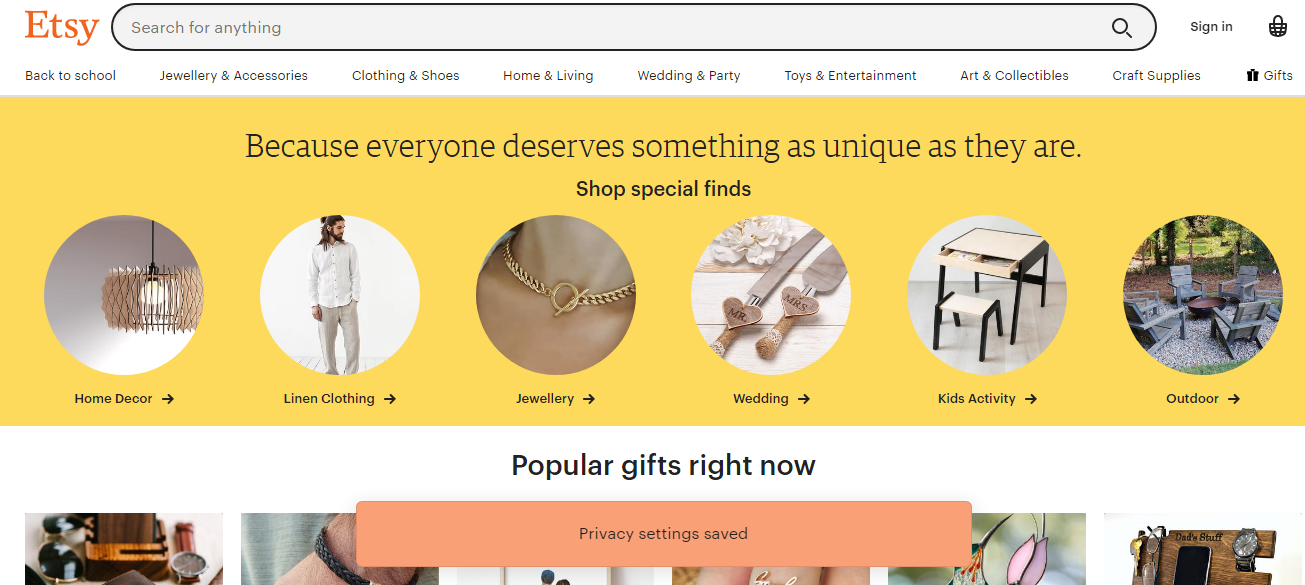 Each site allows you to upload a product onto the website where you will need to create an account.
Take note of the fees that these channels ask of you. Where Etsy asks for listing fees, Bonanza charges only once you make a sale.
Diversity Is Your Friend
Whichever you choose, the smart thing to do is diversity.
Don't put all your eggs in one basket. Take a leaf out of the book of cookware brand Oliver's Kitchen. Being active on all sales channels helps to spread risk and maximise growth potential.