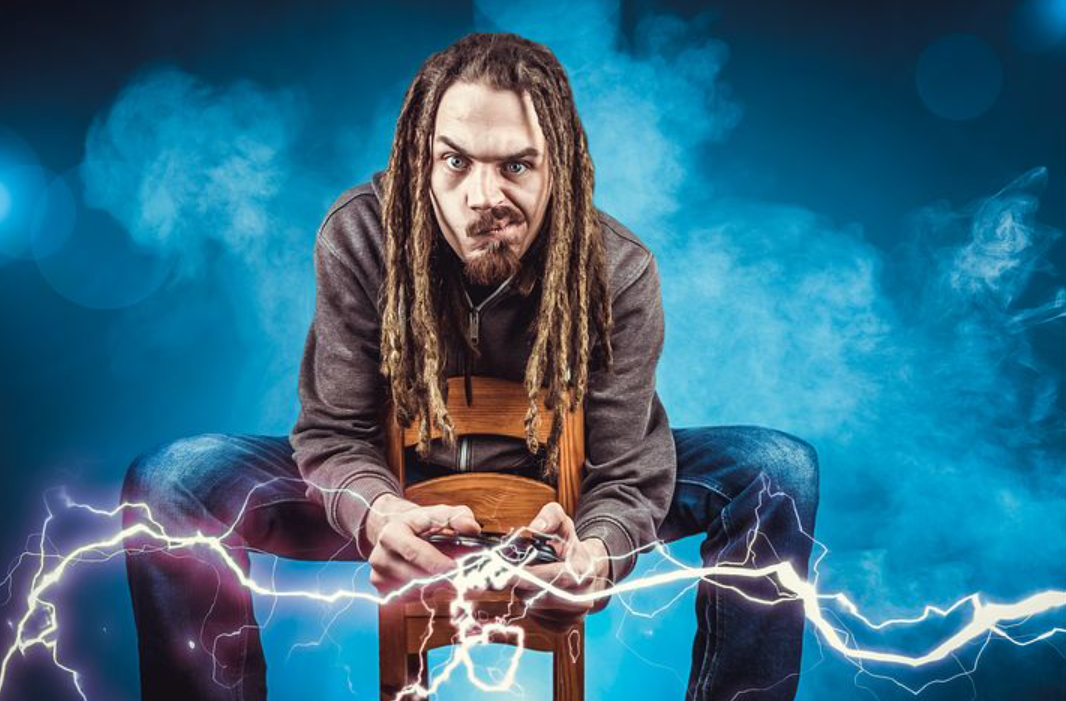 6 Best Gaming Routers 2021
In today's digital world, it's all about connectivity – stronger the connectivity, better the quality of work. Well talking about gaming routers for gamers out there, we have come up with the best routers. Adults consider playing games like Minecraft as the most convenient option since the government imposed a lockdown in 2020.
In 2021, though there is still the pandemic's presence, the majority of people are still working from home and, in order to pass the time, are relying on online games. We have come with 6 Best Gaming Routers keeping in mind the speed, connectivity, and quality of connection. Automatically, we make sure our work connection is as strong as the gaming routers we are going to recommend to you.
1. TP Link Archer C5400 v2
If you're looking for a faster router that enhances the speed and your performance of work, then your answer is TP Link Archer C5400 v2. It is because it comes with its own benefits for the speed is amazing and will leave you speechless. It has passed through latent tests very successfully, and it also comes with various games in the Tether app.
If you're looking for future-proof wifi that connects with modern technology devices, your answer for a perfect router would be this. Highly recommended because it possesses high customer reliability that invokes a connection with the customer. It supports a 2.4GHz band and two 5GHz bands, and all three support Wifi-6 connectivity. Some features include Beamforming, Link Aggregation, Apple time machine support, OFDMA.
2. Asus RT-AX86U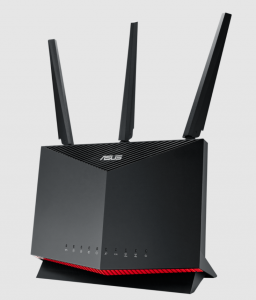 After Archer, to our audience, we'd like to recommend this router because the overall performance is amazing and quite smooth. It comes with impressive game-centric features and has also passed strong latency tests. One of the most unique is that it has earned the lowest average ping time of any router with a web-control interface along with parental controls in order to monitor the internet activity.
Improved security system – ASUS RT-AX86U ai protection makes it a highly reliable source of connection. Smooth streaming is assured with 2.4Ghz up to the speed of 5Ghz with high power antennas for better coverage. It also uses Adaptive QoS or the dedicated Gaming Port in order to prioritize your online gaming traffic over users on other networks.
3. Netgear Nighthawk Pro Gaming XR500
If you're a hardcore gamer, then the best gaming router for you is Netgear Nighthawk Pro Gaming XR500. The high performance and amazing software have elite gaming features that deliver a ridiculously fast speed of 2.2Gbps but with MU-MIMO support for simultaneous streaming on multiple devices. It also does location-based connection filtering.
The key aspect to note here is that it offers the main router and a high-speed note and can effectively create a dual-band system. It is also built to support the gigabit WAN to LAN speeds along with fast backups through its ethernet ports. Works with Amazon Alexa and Echo to control your home network and voice commands. Powerful 64-bit dual-core with three offload processors to handle data-intensive applications is something that is totally worth the try!
4. Asus RT-AC5300
A fantastic high-end gaming router that is perfect for all your internet quests of 2021 that is filled with a bunch of striking features. Considered to be the best budget router for gaming. It comes with the potential to handle multiple devices at the same time, which means having smart home devices won't in any way reduce your speed of the connection.
Asus RT-AC5300 has the power to connect with Wifi-6, which means the purchasing of this would be beneficial for future connectivity too. It has the speed to connect up to 574Mbps and 1,201Mbps, which effectively helps engagement and communication. The wifi has its own features that make it look quite compelling in front of its competitors and also has some wired connection advantages. When it comes to this router, it is 100% going to give you good results.
5. TP Link Archer AX600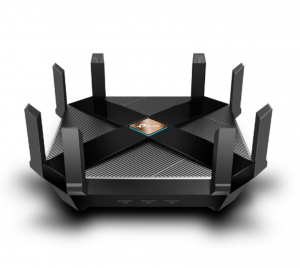 Wifi speed boosted by 1024QAM that delivers some good quality speed and connectivity. The OFDM increases the speed making sure the efficiency is super high and most convenient for all devices out there. It is totally next-gen wifi that comes with its own unique characteristics such as blasting speed. It also ensures the user's safety through monitoring the activities of users through Trend micro. It helps in getting high amounts of downloads, audio gaming, audio, and HD streaming.
Along with these features, TP Link Archer AX 600 has inbuilt anti-virus software which ensures maximum transparency. Comes with 1.8Ghz speed with a 64-bit quad-core processor that clearly explains how amazing it is!
Downlink and uplink MU-MIMO are both supported.
6. D-Link AC3150
D-Link AC3150 is an all-rounder for it comes with 4x Gigabit Ethernet, 1x USB 3.0, advanced wireless AC, beamforming, and smart connect. It comes with a great range and a speed along with a good range of ports as well as a nicely designed UI. Smart Connect helps you to connect devices to the optimal band. This Ultra Wifi gives you uninterrupted streaming of videos that uses wireless AC throughput of 3150Mbps, with noticeable better features.
High-bandwidth allows us to connect multiple devices at the same time, continue reading this if you want to learn how. Tracked your connected devices in order to keep a check on real-time work and enhanced speed. It also has blasting speed that allows streaming videos at a very high speed. Undeniably it is the best if you want something that suits your budget too.