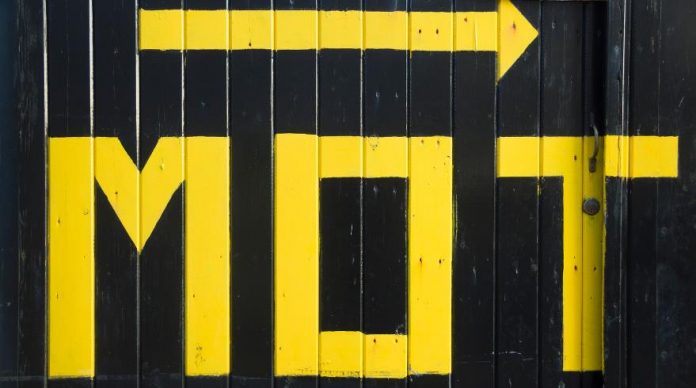 If a driver uses a vehicle that has been ruled unfit for driving, it could result in penalty points being imposed on their licence. Professional mechanics perform MOT tests to inspect specific components of a vehicle and make sure it complies with minimum requirements for safety and roadworthiness.
It is critical to understand that an MOT test does not assess a vehicle's overall safety and does not establish if it is suitable for driving. Instead, MOT tests are used to judge whether or not various components of the car are in good operating order in order for it to be legally driven on the road. A driver should routinely service their car alongside an MOT test to maintain it in good condition and see any potential hazards.
The following guidance from JMW Solicitors' motoring law specialists explains your legal responsibilities with relation to MOT tests and the penalties you could face if you do not follow them.
A Guide to the MOT
How often are MOT tests required?
Depending on the age, the type of vehicle, and the usage, a vehicle needs an MOT test at various intervals. Usually, vehicles three years old or older need to undergo an annual MOT test. Taxis and private-hire vehicles are an exception to this rule, as they can require more frequent inspections if they operate in specific regions of the UK; for instance, these vehicles must undergo two MOT tests each year in Bristol. Ask your mechanic or employer if you are unsure if this applies to you.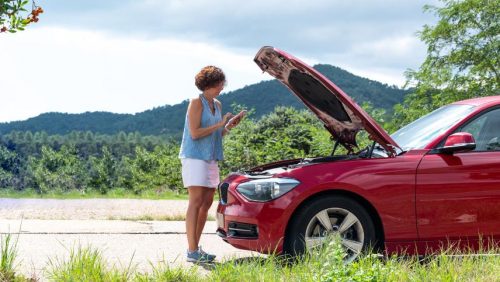 Due to the strict deadlines for MOT tests, most mechanics will give drivers a window of time before the deadline during which they can have their vehicle tested and have the MOT certificate dated to start when the previous one expires. If you miss your MOT deadline, you cannot legally drive your vehicle, and your car insurance may be invalidated. To prevent missing the deadline, it is important to schedule your test as early as your mechanic will allow.
However, you should not wait until your MOT test if you discover that a component of your car is no longer operating as it should; instead, you should schedule a checkup with a mechanic as soon as possible. If there is a problem with a crucial part of your car, you might have to stop driving until it is fixed to avoid getting into trouble with the law. In these situations, you can consult the Highway Code to make sure your car still complies with the requirements so you can drive it.
What parts of a vehicle are checked during an MOT test?
MOT testing must be performed by a qualified mechanic who has earned their certification. They will examine parts of the vehicle that are susceptible to wear over time and that, if improperly maintained, could endanger the driver's safety or the safety of other road users.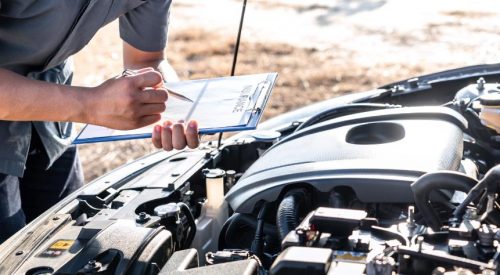 During an MOT test, the following vehicle components are examined:
Exhaust system
Lights
Brakes
Tyres
Seatbelts
Steering system
Suspension
Other electrical equipment
The proper performance of these components is mandated by law. Even though your vehicle has a current MOT certificate, if you are concerned that one or more of these components are not functioning properly, you should schedule a repair appointment as soon as possible. As the car might not be regarded as road legal and might be in a hazardous condition to drive, doing so could result in legal penalties, including penalty points on your licence for having a vehicle in a dangerous condition.
The majority of vehicles will also go through an emissions test to see if they comply with the necessary environmental checks.
The following vehicles are not currently required to undergo emissions testing:
Vehicles with less than four wheels
Vehicles with two-stroke engines
Electric, hydrogen-fuelled and hybrid vehicles
Quadricycles
What are the legal repercussions for driving without an MOT certificate?
A vehicle may require repairs after passing an MOT test in order to meet the required standards. An MOT certificate, which details the vehicle's condition, the date it was tested, and the next time it must be checked, is issued once the mechanic determines that it is safe to drive. Drivers who are found operating a vehicle without an MOT certificate are subject to fines. However, if the car is in dangerous condition, points and a fine may be issued. The severity of this punishment will depend on the state of the car, how bad the problem is, and if this was a first-time or recurrent offence.
The police utilise equipment that can instantly scan a licence plate and examine the status of the plate in the Driving and Vehicle Licensing Agency (DVLA) database to determine whether a vehicle has a current MOT certificate. Since this is almost automatic, it is simple for the authorities to spot drivers who are breaching the law by driving vehicles that are past due for an MOT and take appropriate action.
If you are driving to an MOT appointment, it's not against the law to operate a car without an MOT certificate. The police may ask your mechanic for documentation showing that you are going to an appointment in such circumstances.
What can I do if I am served a notice for driving without an MOT certificate or having a vehicle in a dangerous condition?
You should contact a traffic law specialist as soon as possible if you have been stopped for driving without an MOT certificate or having a vehicle in a dangerous condition and given a notice, or if you have received one in the mail. The quicker you seek professional assistance with your motor vehicle law charges, the greater your case's chances of success. You can get knowledgeable advice on whether you can contest this charge and direction through the dispute process if you want to do so by speaking with a qualified solicitor.