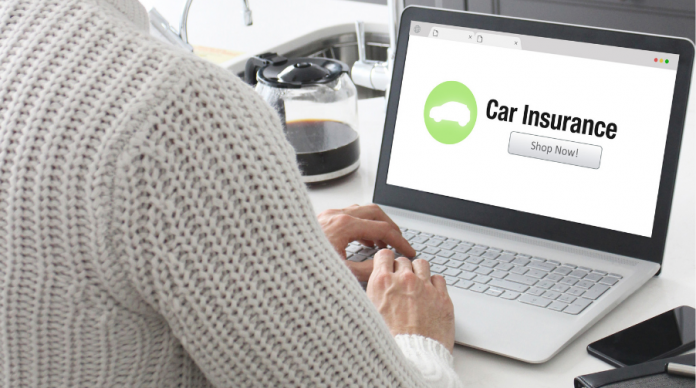 Anyone who's ever shopped for car insurance knows it can be time-consuming and expensive. There are many factors to consider, and it's hard to tell if you're getting the best deal. But there are ways to save time and money when buying car insurance. Here are a few tips.
How To Save Time and Money In Buying Car Insurance?
Compare Rates from Multiple Companies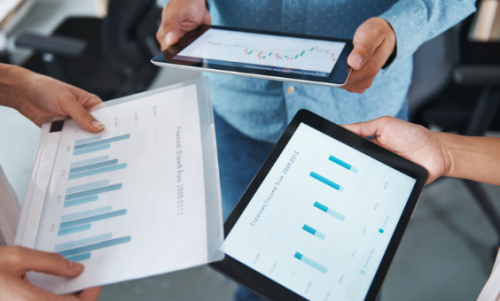 There's no question that shopping for car insurance can be a challenge. With so many companies and policies to choose from, it's hard to know where to start. However, the good news is that there are more options than ever when it comes to car insurance. And that's a good thing because competition among insurers tends to keep prices down.
But it also means you must do your homework to find the best rates. The best way to do this is to get quotes for car insurance online from multiple companies and compare them side-by-side. By shopping around, you can be sure you're getting the best possible deal on your car insurance.
Look for Discounts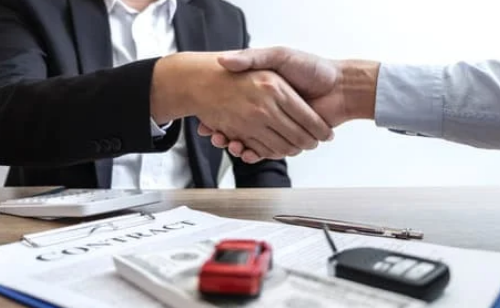 There are a variety of discounts that most insurers offer, which can save time and money on your premium. Some typical discounts include being a good student, having a clean driving record, or insuring more than one vehicle with the same company.
It's always wise to ask about any discounts available to you. For example, you may be able to get a discount for completing a driver's education course or for being a safe driver. You may also be able to get a deal if you're insuring more than one car with the same company. So be sure to ask about all the potential discounts before you choose your insurer. By doing so, you can save yourself a significant amount of money.
Consider Raising your Deductible
The monthly cost of car insurance is a major personal budget consideration for many people. If you're looking for ways to save on your premium, one option is to raise your deductible. The deductible is the amount you'll have to pay out of pocket in the event of an accident or other covered incident.
Raising your deductible can lower your premium, but it's crucial to ensure you have enough money saved to cover the deductible in case you need to make a claim. You don't want to sacrifice too much coverage, but raising your deductible can be a great way to save on your monthly car insurance bill.
Don't Let Your Coverage Lapse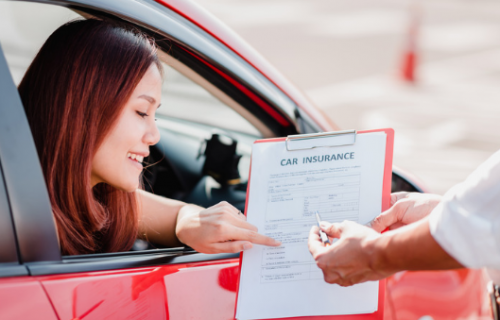 You could be hit with significant penalties if you let your car insurance lapse. That's because car insurance is required by law in most states. And if you're caught driving without it, you could face fines and jail time. So, think again if you're thinking about letting your car insurance lapse. It's just not worth the risk.
But that's not the only reason to keep your car insurance up-to-date. Car insurers often raise rates significantly for drivers who let their coverage lapse. So it's vital to ensure your policy is always current, even if you're not using your car.
In addition, many lenders require borrowers to maintain full coverage on financing a car or leases. So if you're financing your vehicle, you'll need to keep your insurance payments up-to-date regardless of whether you're driving the car. You can avoid additional costs by maintaining continuous coverage and helping keep your car loan manageable.
Reassess Annually
Car insurance is not a one-time purchase. Like most things in life, your needs may change over time. That's why it's important to reassess your insurance needs annually.
If you've had a significant life change, such as getting married or having a child, you may need to update your policy to reflect those changes. You may also need to update your policy if you've moved, changed jobs, or bought a new car.
By reassessing your insurance needs annually, you can be sure that you're getting the coverage you need at the best possible price. And that can save you time and money in the long run.
Inconvenient – Not Stressful
Everyone who has ever shopped for car insurance knows that it can be a bit of a headache. There are so many different companies and options to choose from, and it can be hard to see if you're getting the best deal. However, following a few simple tips can make the process easier.
First, shopping around and comparing rates from different companies is essential. Don't just go with the first policy you're offered—take the time to compare prices and coverage levels.
Additionally, it's a good idea to read the fine print carefully before signing any policy. Make sure you understand exactly what is and isn't covered, and look for any potential loopholes.
Finally, don't be afraid to negotiate. If you feel you're being offered a less-than-stellar deal, reach out to the company and see if they're willing to budge on price. Following these tips can remove some of the frustration from buying car insurance.