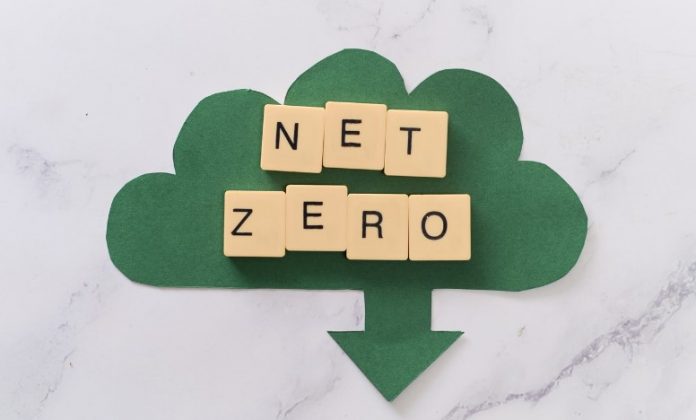 In 2019, the UK government announced that it was committed to reducing the UK's net greenhouse emissions by at least 100% by 2050, compared with emission levels in 1990, this target is known as net-zero.
As a business, you too can play your part in helping the UK achieve its net zero goals, which can help stop global warming and the effects of climate change. Being net zero is not only beneficial for the environment but also has benefits for business. Companies that show their commitment to environmental issues are much more likely to appeal to consumers and other businesses.
There are several ways you help your business get on the way to achieving net zero. Here are some of the steps you can take to get started.
How can my business reach net zero?
Calculate your carbon footprint
You can't start making an impact on reducing your carbon emissions without first knowing how much your business is emitting. Having a quick search online, you'll find numerous tools to help figure out your current carbon footprint.
Once you've done this, you can start looking at various ways you can make eco-friendly and financially friendly solution for workplace get to working towards net zero.
Super deduction tax incentive on environmentally friendly assets
The super deduction tax incentive is a new and time-limited tax incentive, introduced to boost productivity and kick-start capital investment following the COVID-19 pandemic.
Between 1 April 2021 and 31 March 2023, businesses making expenditures on certain items can claim first-year tax relief at 130%. In addition, a 50% relief is available for other assets.
Some of the items that be claimed against the 130% or 50% rates are:
Heat pumps
Electric vehicle charging points
Solar panels
Building monitoring systems
Energy efficient heating systems
Wind turbines
Many of these will also provide savings for these businesses in cost reduction and increase efficiency.
John McCaffery, Tax Partner and Head of Tax at Alexander & Co Chartered Accountants and Tax Advisors commented "Super Deduction provides a temporary increased tax relief for companies who invest in certain qualifying capital assets, including many environmentally assets.
"The aim of this relief is to accelerate investment and businesses looking to make capital investment in the future should consider the merits of bringing this forward to capitalise on these generous time limited reliefs."
Invest in electric company cars
If your business uses company cars, updating your fleet to electric vehicles is one step you can take to reach your net zero goals.
Although the upfront costs of an electric vehicle can be more than a petrol or diesel model, making the switch now can be beneficial. The sale of petrol and diesel cars will be banned from 2030, so making the switch sooner rather than later is recommended. Electric vehicles also have a lower fuel cost per mile, a lower road tax, and are exempt from congestion charges. There are also tax benefits of using electric company vehicles.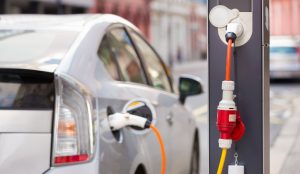 Capital allowances can be claimed on cars purchased and specifically used by businesses, this allows for part of the value of the vehicle to be deducted from business profits before tax. For electric vehicles, the rate of company car tax or the Benefit in Kind Rate is currently frozen at 2% until 2025.
This lower tax rate means that EVs can be offered at a lower taxable cost compared to their petrol or diesel counterparts. This has financial benefits for both the employee and the company, as well as a reduction in their environmental impact.
This lower tax rate meant for affordable electric vehicles can be offered to employees at a significantly lower tax cost than petrol or diesel vehicles. Electric vehicles can provide financial benefits to the employee and the company, alongside helping a business to reduce its environmental impact.
Develop low carbon and environmentally friendly products and services
Making your products and services low carbon, or promoting environmentally-friendly options, can give your business a competitive edge in today's climate.
Shoppers and consumers are becoming more conscious of the environmental impacts of their shopping habits, and many people are even willing to pay more for goods or services if they are sustainable.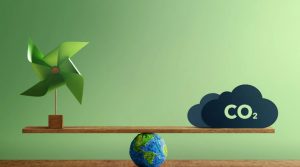 According to a 2020 report by First Insight, every age demographic is willing to spend more money on sustainable goods and services. The study showed that 90% of Gen Z consumers are willing to spend an additional 10% for an eco-friendly alternative than they normally would.
Making these small and attainable steps towards becoming net-zero can benefit both your business environmentally and financially. Working on becoming net-zero can help to attract new customers to your business as well, as there is a growing interest in shopping and investing in brands and companies who are doing their bit for the environment.