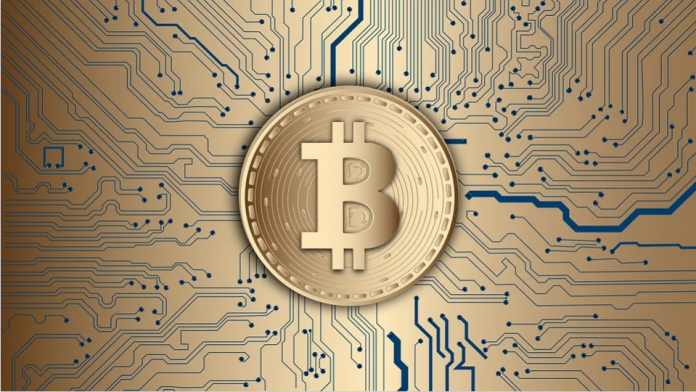 Monzo (formerly Mondo) is a neobank that provides a wide range of financial services to both individuals and companies. Monzo does not have any physical branches because it is a digitally enabled bank. Instead, the company's smartphone applications, which are available for iOS and Android, have access to all of the company's brands. Monzo's business model is built on several revenue sources. Subscription payments for corporate accounts, interest-bearing overdrafts or consumer loans, lending to other institutions, and energy supplier relationships are only a few examples.
The business model of Monzo, which was established in 2015 by accomplished entrepreneur Tom Blomfield (among others), has proved to be a great success so far. Monzo now has over 4 million clients globally and is adding 50,000 new ones a week. Meanwhile, its banking app is the most common financial device in the United Kingdom, accounting for nearly half of the market.
Monzo's Operation
Monzo (formerly Mondo) is a British neobank that provides personal and business customers with a variety of financial products and services. Monzo does not have any physical branches because it is a digitally enabled bank. Instead, the company's smartphone software has access to all of the company's brands (available both on iOS and Android). Authentication and account registration are completed in a matter of minutes. Users will now get a Mastercard debit card from which they will charge their hard-earned dollars/pounds.
The software also has the following features:
Budgeting for a variety of costs, such as meals and bills
Expenses are shared by friends and families.
Place money away (for savings and other purposes) as soon as it enters your account.
Accounts that encourage you and your partner to schedule your expenses together (e.g. for couples)
Purchasing and comparing electricity plans
Additional capabilities for company accounts include the option to login to account tools (such as Xerox), connecting staff to the account and monitoring their spending, and setting money aside in "pots".
What Is Monzo Business Model?
The Monzo app and user accounts are also free. Basic accounts are free and they help Monzo to expand more quickly, with 50,000 new customers joining the app every week. Monzo does not sell premium monthly subscriptions to its customers, unlike its rivals (more on it later). Monzo's business model is built around a variety of revenue sources, from overdraft fees to recurring membership fees for business accounts.
Owing to bad customer reviews, the firm had to close down their paying plans (costing £13 a month) in September 2019. Later in 2020, it expects to relaunch them with a revised fee structure. Despite this, Monzo still generates a sizable amount of revenue from a variety of sources.
Evaluation of each of the parameters:-
Business Accounts
Monzo charges companies a monthly subscription fee in return for accessing the service. While private user accounts are free, businesses must pay a monthly subscription fee to use the app. The company accounts are now in a pilot process and are only open to 1,000 companies. Monzo has to ensure that all administrative (and other) procedures run seamlessly when they will be working with a company's funds.
Interchange Fees
Any good transaction completed with the card would result in a minor charge being deducted from the merchant, as is customary with Mastercard (called interchange fee). While these payments are not officially reported, it is reasonable to presume that Monzo and Mastercard will share them. Depending on the type of product sold, the payments can be as high as 1%.
Overdraft
Consumers pay overdraft penalties while their checking account has a negative balance. They're a kind of loan where the overdraft serves as interest for borrowing short-term funds. Monzo now costs £0.5 a day on every unpaid debt. The Financial Conduct Authority (FCA) of the United Kingdom banned regular overdraft payments in May 2019 and now requires lenders to charge borrowers an annual interest rate. By April 2020, the current legislation will be in force.
Monzo will charge borrowers up to 39% of overdraft fees, based on their credit score, the amount owed to the bank, and the number of days they have owed the bank.
Savings
Customers will receive an Annual Equivalent Rate (AER) of up to 1.3 percent on their deposits per year. To have these savings tools, Monzo collaborates with other lenders such as Investec and OakNorth. Monzo, like every other bank, can use the funds saved in their customers' deposits as a deposit/security to borrow money from other banks. They then profit from the interest they receive on these loans.
Loans
Monzo offers its clients the ability to borrow money from the bank. The loan amount is limited to £15,000, at an average interest rate of up to 19.5 percent. The interest rate, like that of overdrafts, is determined by the customer's credit score, the amount repaid, and the loan's payback date. Loans may be used for a variety of items, including house renovations, vehicle sales, and other expenses.
Withdrawing Money
Monzo consumers can withdraw up to £200 a month for free while travelling. The corporation charges a flat rate of 3% for any amount above that. These payments, according to Monzo, are meant to fund the company's expenses, and the company does not benefit from them.
Switching Energy
Monzo partnered with OVO Energy and Octopus Energy in May 2019 to deliver the option to turn to their plans. Customers can receive up to £75 in credit by swapping plans. Providers are chosen for their environmentally sustainable service activities. While not publicly disclosed, it is reasonable to conclude that Monzo and its energy partners have reached an agreement on revenue sharing and/or commissions. This ensures that Monzo retains a portion of the booking any time it enables a profitable transaction.
On Cash Interest
Monzo, like every other bank, uses the money in its customers' deposits to lend to other institutions, such as banks. The interest is then collected by these organisations (also called Net Interest Margin). According to Statista, the net interest margin for all US banks was 3.35 percent in 2019.
Many competitors of Monzo do exist in the market like Revolut, N26, Starling Bank, Chime.