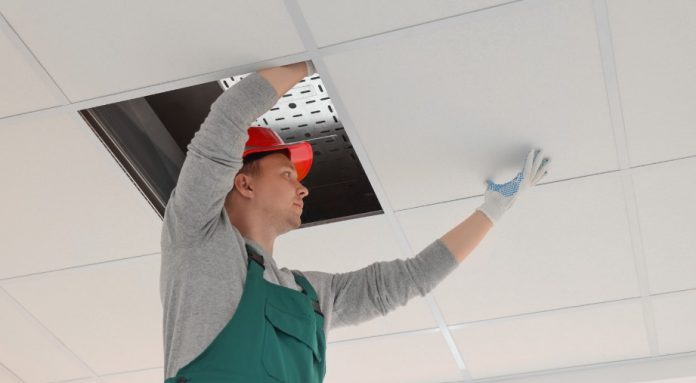 How to Choose the Right Ceiling Tiles for Any Setting?
Leaving a ceiling exposed is a cost-effective option in commercial and industrial spaces. Yet, adding a suspended ceiling with lightweight tiles is also relatively affordable and comes with many added benefits.
Here are a few tips to help you find the best ceiling tiles for your work site.
Consider Your Environment
Start by considering the needs of your building. Along with covering the exposed the ceiling, you may want to improve:
Sound absorption
Humidity resistance
Light reflection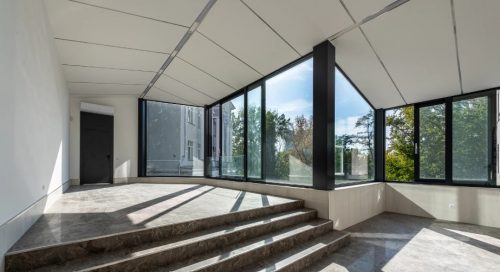 The importance of these factors varies from one workplace to the next. For example, sound insulation is more of a concern in a factory or industrial setting. The right tiles can help minimise noise from machinery.
Good sound absorption is also beneficial in commercial properties with multiple tenants. It can block sound between floors and adjacent units.
Humidity resistance is often an issue in humid environments. If your building is not temperature controlled, tiles with high resistance to humidity are less likely to sag.
Light reflection is an important feature in spaces with limited natural light. White tiles with smooth textures tend to reflect more light, which can brighten basements and interior rooms without windows.
Choose the Right Edge Detail
The edge detail refers to the appearance of tiles and grid when installed. With companies such as Ceiling Tiles Express, you have a wide range of options to suit your needs, including:
Square edges
Tegular edges
Tongue-and-groove designs
A square edge with a visible grid is the most common choice. The tiles are flush with the grid, which makes the panels easy to access.
A tongue-and-groove design or tegular edge gives you a cleaner look. With the tongue and groove edge, the grid is hidden.
A tegular edge allows the bottom of the tile to protrude slightly below the grid, which adds to the depth of the ceiling.
Fissured vs. Smooth Texture
The texture of the exposed side of the ceiling is another important detail, as it affects its performance. Your main options include fissured and smooth textures. Both options offer distinct benefits.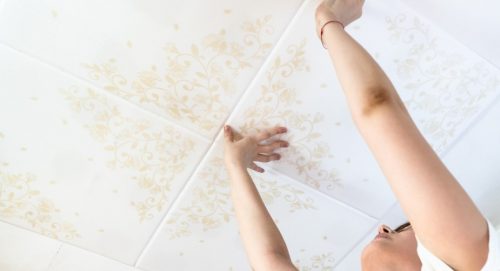 A smooth tile often has better light reflection and may be more aesthetically pleasing when paired with a tongue-and-groove edge.
Fissured ceiling tiles have small perforations. The tiny holes increase the surface area of the tile, which boosts its sound absorption and insulating properties.
Compare Ceiling Tile Materials
The type of material that you choose can affect its performance. Some materials offer better light resistance, sound absorption, or fire resistance.
Mineral fibre stands out as the preferred choice for many settings. It is made using a combination of recycled materials and mineral wool.
Mineral fibre is lightweight, is affordable, and offers excellent sound-absorbing properties. It also typically provides greater humidity resistance compared to MDF, cork board, and cheaper materials. You also gain access to a wide range of options.
Making Your Final Decision
Choosing the right type of tile is important when installing a suspended ceiling. Different materials and designs offer different performance features.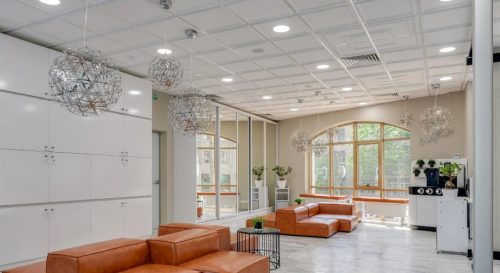 You can get tiles with more sound absorption or the ability to reflect more light. Some options also offer a cleaner, smoother look. The main features to consider include the texture, edge detail, and material.
If you need further help, work with your local installers to choose a tile that best fits your building's requirements.
Installing ceiling tiles is just one way to transform your workspace. Other solutions include adding partitions, acoustic panels, work pods, and more plants. No matter how you update your workspace, take the time to compare options.