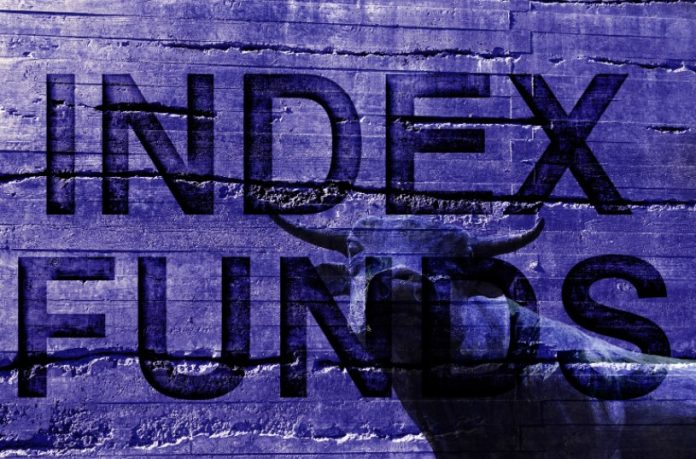 Are you looking to invest in the stock market but don't want to spend all your free time reading quarterly reports and running the financials on individual companies? Then index funds are likely a good option for you. Index funds enable you to invest in numerous firms at once, making them ideal for beginners or busy workers. See below for my complete guide on what index funds are and how to invest in them.
What are Index Funds?
Index funds are mutual funds that let you dabble in multiple securities at once. The most widely used approach to investing is through index funds. They allow you to invest in different asset classes, such as stocks and bonds, thus diversifying your risk profile. They also provide tax advantages by allowing you to invest in more than one security at the same time.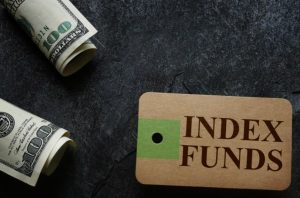 Furthermore, they allow investors who do not want to own shares directly but rather hold them indirectly through investments such as stocks like FTSE 100, bonds, or mutual funds.
Indexes are used to consider the cost of a 'basket of securities.' This means that they have to do with the cost of all investments from stocks, bonds, commodities, currencies, etc., that are held in a particular basket.
The index is calculated by an index provider who has access to all relevant information about these securities (their names, prices, and volume). They are an excellent option for those who wish to invest all of their money in one firm which gives the best return while still having the opportunity to hold a diverse variety of companies at a reasonable cost.
Index Funds investment
In the United Kingdom, index funds have been the most potent investment instruments. They offer investors the best opportunities to invest in index funds. The main reason is that they are tax-efficient and provide a wide range of options.
The main feature of index funds is tracking a particular stock market index. They do not require you to buy shares and sell them at different times, which means that you don't have to pay taxes on your investments when you withdraw money from your savings account or pension fund.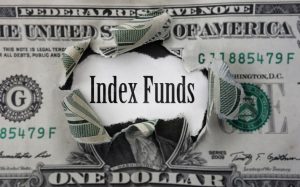 There are lucrative and new investment platforms available that provide a variety of investment options. Investing is something that people do regularly, but they tend to invest in the same things repeatedly.
Investing platforms also offer different types of funds. Index funds are one example, which can be bought by anyone with an ISA or SIPP account and allow investors to shelter their money from the taxman.
Investing in index funds is most commonly done through an internet broker or platforms like Nutmeg or eToro. These platforms will then sell the fund for you and set up your account for you so that it is easy for you to buy those particular investments.
Investment platforms use two basic charge patterns. The first is focused on a proportion of the funds you've put into their account. Another alternative is to pay a set monthly fee. When you first make investments, proportion charges usually are less expensive; however, flat fees become more valuable as your investment develops in size.
Points to note before you enroll in index funds
1. Select an investment platform
Investing is a very complex process. You can invest using a variety of strategies and instruments.
To invest in index funds, you'll have to create an account with an investment platform that permits you to do so. The platforms will also advise which investments are best for your risk profile and your investment goals.
2. Begin with the basics before expanding.
Index funds are a great starting point if you're new to the stock exchange. They make it simple for investors to buy and sell shares in firms with a good growth track record.
Finding the right investment product for you isn't always easy. Generally, users should commence with the UK or global index funds and move out into other specialized funds. If the profits aren't to your liking, you could permanently close your account, sell your shares and snap them up subsequently when they rise in value.
3. Use ISAs and SIPPs
It's tempting to believe that you'll possibly generate enough money to pay quite a lot of taxes when you first actually invest. However, your investment can expand far faster than you anticipate if you find it regularly.ISAs and SIPPs can assist you.
ISAs are tax-deferred savings accounts that can help you save money on your investments. SIPPs are asset wrappers that can help you avoid paying capital gains tax on your profits. Both have their benefits and drawbacks, but the goal is the same: to preserve your capital.
The main difference between ISAs shares and SIPPs shares is that ISA is a wrapper for investment, while SIPP is a wrapper for a pension fund. An ISA lets you retrieve your assets tax-free even with no annual limit whether you have the dedication and need the freedom. A SIPP is an excellent approach to keep you from using the funds early if you require consistency more than mobility.
4. Get accustomed to highs and lows.
An investment strategy is a set of assumptions that you make about the future, and it's essential to make them manage risk. We all know how erratic and uncertain the stock market can be. It can sometimes move smoothly up and down. It can also fluctuate significantly at times.
Wrapping Up
Index funds are a strategic place to commence investing in the stock market if you're new to it. They allow you to invest in hundreds of companies at once, which means less research and data crunching on your end. It is not easy and possible to gain immediate profit from funds this can help save you time while letting you ease into the stock market.
I hope you've enjoyed my short guide on investing in index funds and getting started with your investment. Although there are a few factors to consider while making investments for the first time, the tips listed above will help you get off on the right foot.