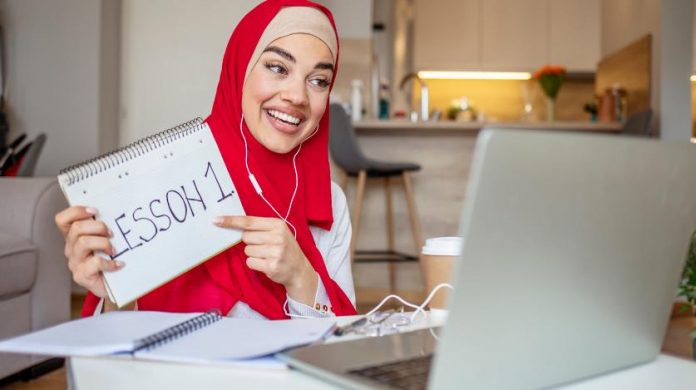 The rising awareness regarding literacy and the unprecedented impact of Covid-19 has led to an increase in the demand for online tutoring services, especially in the UK. But as the UK tutoring industry is largely unregulated, gauging the real size of the tuition market is not an easy task.
It has commonly been quoted that the tuition industry is worth over £6 billion per year. But, after lengthy research into the market size of the UK tutoring industry, the Sutton Trust concluded that the well-publicised figures are likely – overestimates. However, what seems certain is that the industry is growing.
Hence, if as an entrepreneur you are looking to set up your tutoring business in the UK, in this blog, we describe in detail the key considerations and the steps for the same.
Tutoring Business Rules and Regulations in the UK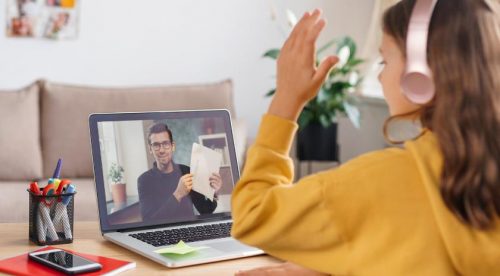 The tutoring business in the UK is fairly free from strict regulations. Tutors are not legally required to have a specific qualification or certification. This makes it reasonably easy for individuals to set up their tutoring business, but one should still be qualified to teach a particular subject, should be an undergrad, or have a degree. Moving ahead, a reputable establishment in the UK should:
Register with the HMRC (Her Majesty's Revenue and Customs)
If you are starting a tutoring business you will need to register with the HMRC and declare your earnings to the government. This will also be applicable if you are working part-time. You can register with HMRC by phone or online. Further, while setting up your tutoring business you can register with HMRC as:
A sole trader – To register as a sole trader, you will need to contact HMRC within 3 months of teaching your first lesson. You will be required to complete your own tax returns, and pay your tax.
Or, a limited company – It essentially means that your tutoring business is separate from you (as the owner). It also means that you aren't wholly responsible for your company's business debts.
Get Insurance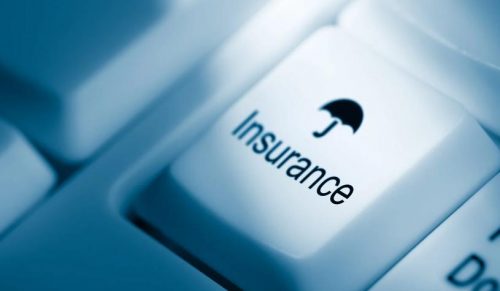 Another thing to consider is insurance. Though it is not compulsory, insuring your tutoring business will help protect it and your income. You can apply for private indemnity or public liability coverage.
Private indemnity insurance – This kind of insurance covers you against any claims stating that you made a mistake in your work or failed to provide adequate service.
Public liability insurance – Protects you against legal liability following an injury to a student or damage to a third-party property.
Consider a DBS Check
Once known as CRB (Criminal Records Bureau), the DBS (Disclosure and Barring Service) provides an official certificate stating a person's criminal record. It is an essential requirement for those who are applying to work with children or adults who are vulnerable. Types of criminal record checks include:
Standard DBS Check – A standard DBS check details spent and unspent convictions, reprimands, cautions, and final warnings. It takes about 2 weeks to process and almost costs £23.
Enhanced DBS Check – Enhanced checks include all the details outlined in a standard DBS check, plus additional information held locally by the police forces that are considered relevant to the post applied for. Enhanced checks cost £40.
Enhanced DBS with List Checks – An enhanced DBS with list checks includes all the details outlined in an enhanced check, plus a check of the appropriate DBS barred lists. It costs around £44.
How to Start a Tutoring Business in The UK?
Choose a Name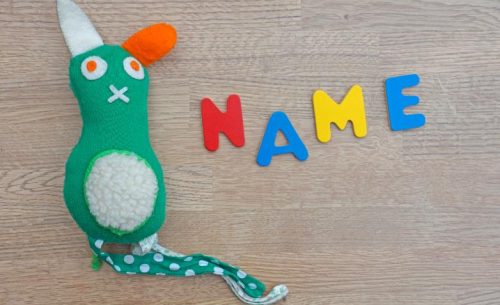 When setting up a tutoring business, it is important to choose a name and form a legal business. Now you might think that there is hardly a need to have a legal formation of your business when all you are doing is tutoring a few students on the weekend. But this step is crucial for the smooth running of your business.
Complete Competitor Research
A business needs to stand out among its competitors to be successful. Therefore, to offer something different, you need to conduct competitor research. This should also aid you with:
Designing your business model
Defining your target audience
Determining pain points that can be solved
Learning what competitors could improve
Identifying marketing gaps
Determine your Client Base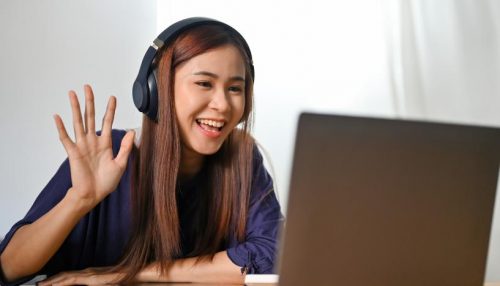 A tutoring business can offer a plethora of services to different age groups. But before you start a tutoring business in the UK, it is best to narrow down to an ideal client base. Consider:
The subjects that will be taught
Age group(s) your tutoring business would cater to
What the competitors are already doing
Clients available in the area
Launch Your Platform
If you are serious about scaling your business, you need to think about having an online tutoring website. The primary objective of developing the website is to create a platform for your target audience to avail services and products you have in store to offer. A few compelling features that your online tutoring website should include are:
System Features
Simple Login or Sign Up
Effortless Search and Selection
Feedback System
Real-time Notifications
Reports and Analytics
Multi-Language
Multi-Currency
Review and Ratings
Commission Management
Session Interaction Features
Virtual Whiteboard
Video Chat
Multiple Screen Sharing
Textpad
Screen Recording
Code Editor
A few of the top tutoring websites in the UK are, Tutorful, Fleet Tutors, MyTutor, GoStudent and Read With Us. So, if you are looking to launch your tutoring website, Yo!Coach is the best solution. It is an online tutoring software that is designed and developed for entrepreneurs  who are planning to start an online tutoring business.
Market Your Tutoring Business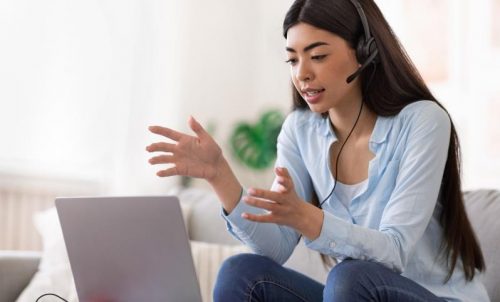 When you start a tutoring business, it is understood that there won't be a built-up reputation to benefit from. Nonetheless, you can grow your tutoring business network with tenacity and patience.
A few ways to market your tutoring business include:
Solidifying your website SEO
Starting paid advertisements
Taking advantage of email marketing
Harnessing the power of social media
Starting a blog
Signing up to online directories
Further, make sure you provide a true representation of the services you offer while putting your business out there.
Cost of Starting A Tutoring Business in the UK with Potential Earnings
Starting a tutoring business in the UK is appealing as there are very few barriers to entry and the initial overheads are relatively low. Though, you will have to choose whether you will be tutoring your students face-to-face or online.
If you plan on tutoring online, you will need to think about the tools to aid the tutoring sessions (for example, a whiteboard, a website, and more). On the other hand, tutoring students face-to-face will include travel and location costs.
So, when estimating the cost of starting a tutoring business, keep in mind:
Initial start-up costs including legal fees
Cost of online presence, and branding
Maintenance
Potential Earnings
As a tutor, working out how much you charge for a session need not be complicated. It should be competitive yet affordable. To fix a rate by the hour or by the lesson, you can call other tutoring agencies in your area and enquire about their rates. The price can then be set somewhere in the middle.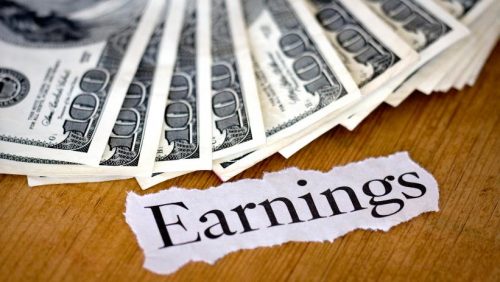 If you decide on starting an online tutoring agency, then your platform can act as a bridge between students and private tutors. A commission fee can be charged for each lesson. Here it is important to note that some tutoring agencies operate slightly differently, i.e. they allow tutors to set their own rates, while some have a pricing structure in place. But what stays the same is that experienced tutors will always charge more.
Conclusion
The tutoring industry in the UK might be hugely competitive, but the rise in demand for tutors presents an opportunity for entrepreneurs who are looking to start their tutoring business. Moreover, in this age of digitalization, an online tutoring business can easily be started from the comfort of your home. So if you are looking to start an online tutoring business, get in touch with us.
FAQs
Q1. Do you need a license to start a tutoring business in the UK?
No, a license is not needed to start a tutoring business in the UK. However, there are several best practices to follow.
Registering as a Sole Trader – In the UK, you will need to make sure that you register with the HMRC and hand in your tax returns every year after the 5th of April.
Registering as a Corporation – This option requires a different tax setup. In the UK you might need to pay some or all of the following taxes:
Corporation Tax – This tax is paid on any profit your business makes.
Income Tax – Even if you are a business owner, you will need to pay taxes on any personal income you get from the tutoring agency. It is usually paid through your business's PAYE scheme.
National Insurance – This tax helps build state pensions and pay for public services. This service is paid through the PAYE scheme.
VAT – IF your business makes more than £85,000 a year, you will need to register for value added tax.
Q2. What qualifications do you need to start a tutoring business in the UK?
While there are no definitive qualifications needed to start a tutoring business in the UK, it is better to have:
Specialised qualifications for the subjects you will teach
Q3. How can you obtain a background check for starting a tutoring business?
In the UK, you can easily acquire a background check online by using the UK Government website. Note, a background check is required if you will be working with individuals under the age of 18 or adults who are vulnerable.
Q4. How can you market your tutoring business?
There are a number of easy ways to promote your tutoring business and get traction. This includes:
Reaching out to people (through word of mouth)
Advertising on social media or via forums and groups
Signing up for online directories
Starting a blog