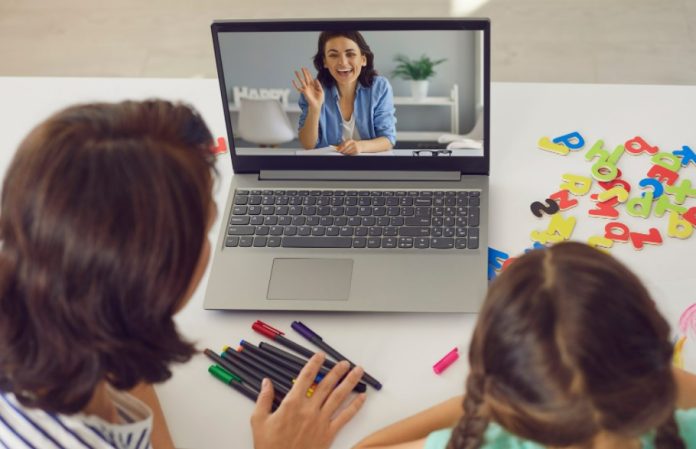 Tutoring is a great way for students, graduates, and anyone who's looking for some flexible work to get on their feet. Not an easy task to increase visibility on the internet and target the right audience, some tutor go for the higher education marketing agency. To start your own tutoring business there are a number of things you need to consider: what do you want from the venture? How much money will you need to get started, and how much will it cost you? And perhaps most importantly, do you have what it takes to be a good tutor?
How to Set Up Your Own Tutoring Business?
Whether you are looking to start your own tutoring side hustle or a full-on business, we have the tips you need to get you started.
Set a Clear Goal
Before starting your business, make sure you have a good idea of what you want from your tutoring venture.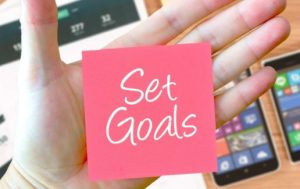 Do you want to be able to work flexible hours or are you looking for something more full-time? How long do you want the working day to be? Will you need transport, and if so how often will you need it? How many children do you want to tutor on a weekly basis? Will your tutoring business be aimed at kids, students, or adults?
Having the answers to these questions will help you establish a successful tutoring business.
Make Informed Decisions
You will need to decide what type of tutor you want to be. There are three main types of tutors: classroom tutor, private tutor, and tutor for hire. Knowing which kind of tutor you want to be will help you decide what kind of tutor-specific software and marketing materials you'll need and how much time and money you'll need to get started.
Classroom Tutor
Classroom tutors tutor students in a class setting. These teachers tend not to tutor their own students but tutor other pupils who need help in different classes. This kind of tutor typically works for an education agency, meaning you'll need to apply for the job there. It also means that apart from tutor fees you won't be able to earn any money until you get hired by the agency. This makes it advantageous to have some savings to tide you over.
Private Tutor
Private tutors tutor one-on-one in their own homes or chosen work settings. This type of tutor can offer services to children, adults, or other tutors who need assistance in particular areas or before an exam or test.
Tutor for Hire Tutor
Tutor for hire tutors is any tutor who wants to offer their services on a case-by-case basis. This type of tutor has the most freedom and room for creativity. As a tutor for hire, you're not tied to a particular education agency or tutor-specific software so you can tutor one-on-one or work through an agency.
Next Steps
Once you have decided what type of tutor you want to be you can start building your tutor side hustle or business.
Find Your Niche
Whether you want to be a physic tutor or maths tutor or teach any other specific subject or a certain age group, finding your niche is the first step to building a tutoring business. As a popular tutor management platform, TutorCruncher said in their recent blog post about tutoring side hustles "This is the most important step in getting your tutoring side hustle off the ground."
Having a clear idea of what you want to tutor will help potential customers find you.
Let Students Know
Advertise your tutoring services so that people know what they are. You can advertise on websites, on social media, or list your tutoring services in local publications.
Invest in Marketing Materials
Tutor marketing materials can include booklets, flyers, and brochures. Your flyers and booklets are often the first tutor marketing tools that parents or students will see. You can hand them out at tutor fairs, open days, events, hang them up in local businesses, etc.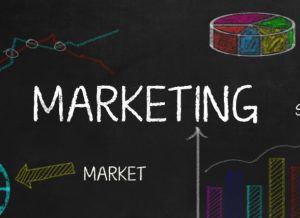 It is a good idea to have your marketing materials ready to go so that you're not left scrambling to make some up when you are ready to start working. You can design flyers and booklets yourself at no cost using software like GIMP or Photoshop if you have the skills, or use templates to create them more easily.
Build a Website
A website gives prospective students and parents information about your tutoring services.
It is important for prospective students to know what kind of classes they are booking, how much it will cost them, when the class is available, how long it will take, what the tutor will teach in the classes, and whether they are available for hire one-on-one or via an agency. Most tutor websites have a contact form so that you can easily get in touch with your potential students.
A website is especially effective when combined with flyers and booklets because you can reach more potential customers by handing out physical marketing and driving more traffic to your website.
Choose a tutor-specific domain name for your website so that it's easy for prospective students or parents to find you. You can build your website yourself or hire someone else to do so, but either way, tutor-specific software will help you to manage it.
Sign Up for Tutor-Specific Software
Whether you want to be a tutor business owner or just have a tutoring side hustle, you'll need tutor software that's specifically designed for tutoring businesses to help manage students and tutors. Before choosing tutor custom software for your business, determine which of the tutor software types you'll need.
The Different Types of Tutor Software Available
There are three different types of tutor software available: open source tutor software, tutor management software, and tutor help desk.
Open Source Tutor Software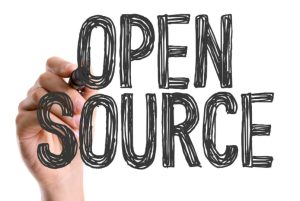 This software is completely free, but has the highest learning curve, meaning that it's harder to use than tutor management or tutor help desk software. Open-source tutor software is generally most suitable for parents who tutor their own children in the privacy of their own home.
Tutor Management Software
Tutor management software helps tutor business owners manage groups of tutors, teachers, or students. This software requires less learning curve than open-source tutoring software because it's easier to learn. This type is most suitable for classroom tutor businesses, tutor-for-hire tutor businesses, and tutoring networks.
Tutor Help Desk Software
This tutor software provides tutor business owners with a help desk that lets students or parents contact their tutor or tutoring company (and vice versa) to make bookings, ask questions, and solve problems. This software is most suitable for tutor-for-hire tutor businesses.
The Costs Involved in Setting Up a Tutoring Business
There are a number of costs to consider when setting up your tutoring business: tutor's fees, transport expenses if needed, marketing materials, research into tutor-specific software, insurances, and so on.
You will need to work out if you can afford to pay for all of these things before starting your tutoring business or whether you'll have to wait until it's got off the ground. This also affects how much money you should plan to start with; having a larger budget means you can get your tutoring business off the ground more quickly, but it also means you have a larger cost upfront while you wait for customers.
Other Things to Consider
Do You Need a License?
Depending on where you live and which tutor-specific software you use, there may be legal requirements when setting up your tutoring business. Requirements for tutor licenses aren't universal, so you'll have to check if tutor licensing is required in your area before setting up. You can do this by contacting your local government, or by doing some online research.
How Much Time Will You Need?
This depends on the type of tutor you want to be and what type of business you are planning on creating. If you're just looking for a side hustle then you can set your own hours and work around your other commitments. On the other hand, if you want to be a tutor business owner you will need to spend more time marketing your tutoring services, managing your tutor website, and so on, on top of the actual tutoring.
Are You a Good Tutor?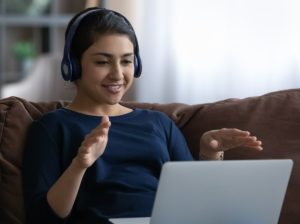 Do you have the patience and confidence required to tutor students? The tutoring world isn't for everyone, so it's important that you only set up your tutoring side hustle or business if you feel like you are a good fit for the tutoring industry. Consider what types of subjects you would like to focus on and whether you feel you are knowledgeable enough to teach it.
What If You Don't Have Experience?
Don't worry if you don't have tutor-specific experience; with most tutoring businesses your customers will care far more about how passionate and knowledgeable you are than what tutor qualifications you do or don't have. However, it never hurts to be able to back up your tutor experience with qualifications. There are tutor education courses available in most tutor-specific software that you can take if needed.
The Benefits
Tutoring Can Be Flexible
There are several different reasons people tutor. Many people start tutoring because it is flexible work that fits around their life. You can tutor when and how you want. You can fit tutoring around your life, not the other way round.
This also means you can tutor from home if you want to, which makes creating a tutoring business that much easier.
You Can Tutor From Home
Tutoring from home can provide the work-life balance you are looking for. Plus, there are many tutor websites that you can use that don't require you to work from an office or tutor at a tutoring agency.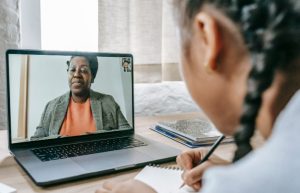 Since tutor-specific software and tutoring websites have been on the rise, many people have started using online tutor directories to find a tutor for themselves. This is often more convenient than contacting tutor agencies and looking through their lists; instead, customers can go directly to a directory and find someone who tutors online. If you tutor from home this will be more convenient for students because it means they won't have to make arrangements to get to their tutoring lessons. By tutoring online you will be able to reach more potential students and customers.
There's Lots of Demand
Tutoring is in high demand, which means businesses are likely to do well even in a recession. People will always need tutoring, whether it's for learning English or for GCSE revision. Tutees will pay tutor fees if they feel the education is worth it, so if you provide quality tutoring you will always have students paying for your tutoring services.
Wrap Up & Conclusion
So, if you're considering starting your own tutoring business, these are some things to take into account. It can be a great way to earn money on the side, or even as a full-time venture. And with a little bit of planning and forethought, it's something that can be relatively low-cost and easy to get started. But most importantly, it's important to remember that being a good tutor is about more than just having subject knowledge – it's also about being able to engage with students and helping them learn in a fun and interesting way. If you think you've got what it takes, then go for it!