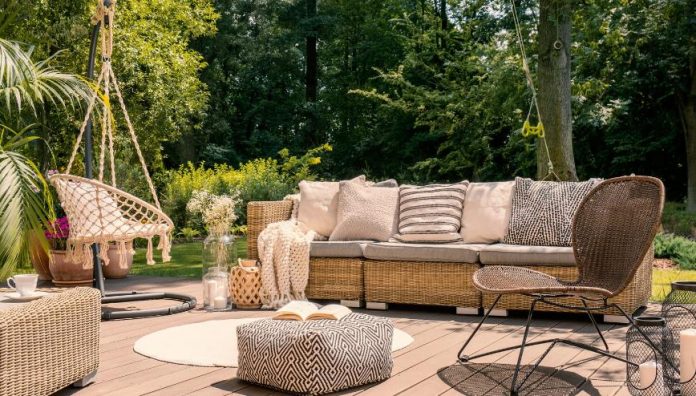 Seeking to create a cosy and functional patio to fully enjoy outdoors during summer days? Then, you know an umbrella and a grill aren't enough. However, it's not about the number of things but quality and well-thought-out investments. Talking of which, we must mention an outdoor shading system, comfy furniture and some cosy lighting ideas. Read on and learn how to create a perfect outdoor oasis with 3 summer essentials.
3 Summer Essentials for Your Patio
1. Stylish and Functional Awnings
While there are quite a few ways to create a lovely shade outdoors, modern house awnings might be one of the most efficient and affordable ways. With a wide range of colours, patterns, and designs, you can find a roof that complements your exterior. But the most crucial part here is functionality.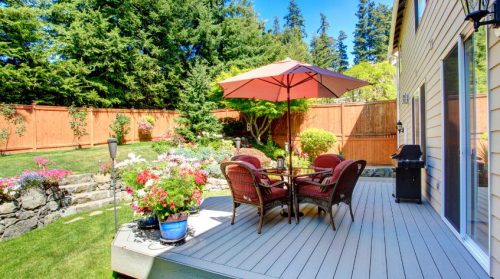 So, today market professionals offer various awnings' operation mechanisms (manual or automated), remote control options, and wind and solar sensors. UV-protective, heat-resistant and waterproof fabrics efficiently protect you from the sun's glare and your furnishings from fading or mould.
2. Comfy Outdoor Furniture (DIY Ideas)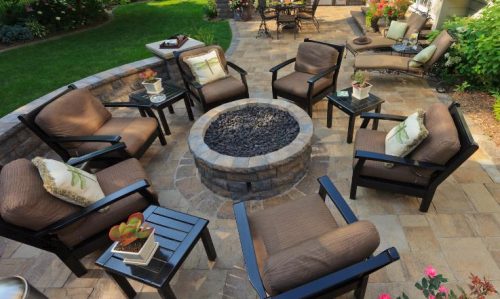 Relaxing outdoor living and comfortable furniture are inseparable. If you still don't have a set of comfy furniture, consider getting or making one yourself. One of the most accessible DIY ideas – is pallet furniture. With a bit of creativity and some basic tools, you'll have unique and sustainable things. Regarding palettes, you can easily make a complete set – a table, chairs, shelving or even an outdoor bed. Don't forget to add cushions or pillows to complete the look and make seats more comfortable.
3. Outdoor Lighting for Cosiness
Lighting is crucial to enjoying the patio during the long summer evenings. Still, it could be not only about comfort but cosiness too. Upgrade your outdoor lighting with a few more affordable purchases.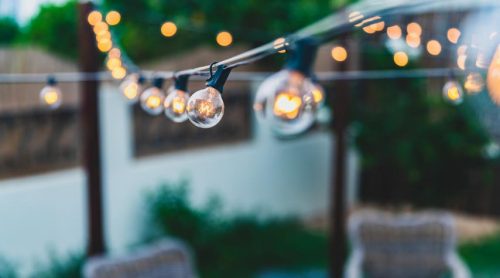 Create an inviting atmosphere with string lights that come in various shapes and sizes and can be hung overhead or wrapped around trees, railings, awnings' or pergola structures. Also, adding a touch of ambience to your patio with lanterns is nice. Whether traditional candle lanterns or modern LED smart lights can be placed on surfaces, hung from hooks, or used as pathway lighting.
Embracing the great outdoors is easy with well-thought-out summer essentials. Add some functional shade and style with a modern retractable awning and upgrade your space by using upcycled furniture and warm lighting options. Once you have the base, there are endless ways to add final touches reflecting your unique style.