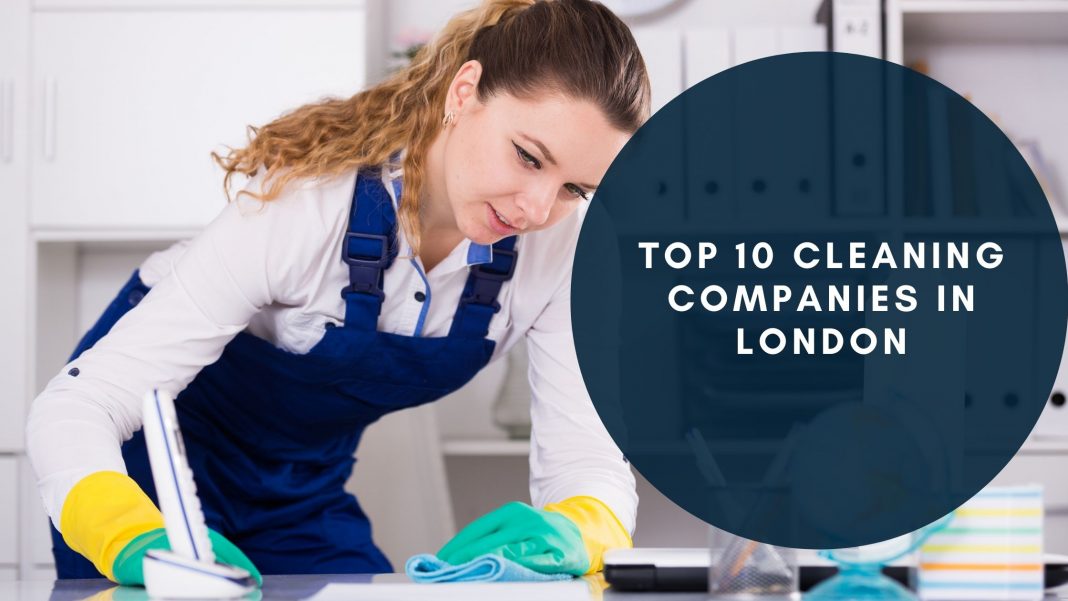 Cleaning is the process of removing the unwanted substances from any object or in the environment. The unwanted substances may include dirt, wastes, dust, and other impurities which are dangerous to us and environment. The cleaning is the process which is done in our day-to-day life. There is a various cleaning process for different purposes. There may be commercial, industrial, and domestic cleaning according to the purposes when it comes to a cleaning company.
The cleaning companies use chemicals, solvents, and some toxic materials to make the object or a place clean. The cleaning professionals are well trained, and they will make your work easy. They will know the exact process and the work done by the professionals will be perfect. The cleaning industry is one of the low paid industry in the world. The workers will be paid low, though the cost is less, the work done by them can be done by a normal man.
There are many people who clean their houses themselves, all are aware of cleaning, so it might be easy for us. The work is easy for watching but it took more than a day to clean a full house. The cleaning professionals will reduce your work and make you do your routine work. So, use the professionals for cleaning for your and environment safety. They will dispose the waste carefully without occurring any disturbance to the environment.
1. Quick Cleaning Services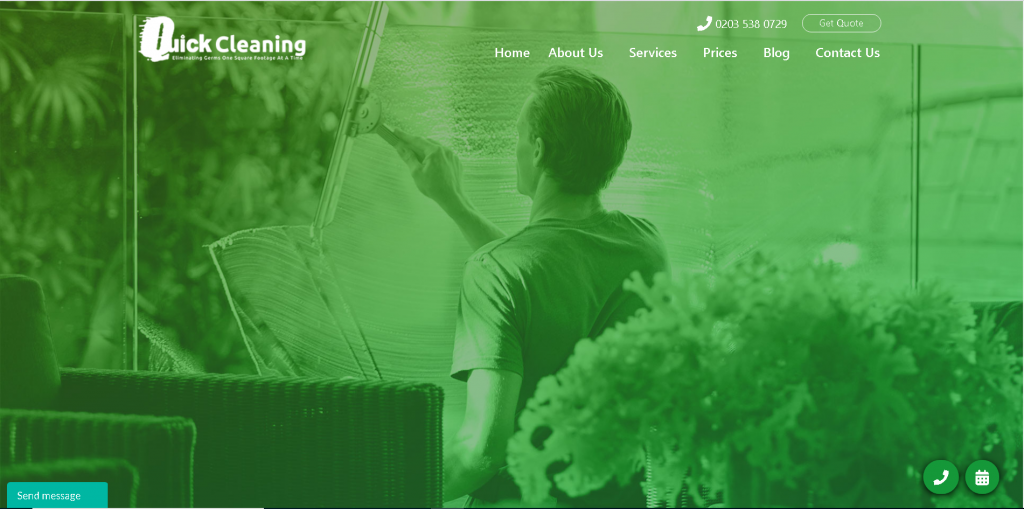 Quick Cleaning Services are the professional house cleaning experts in London. They provide various offers to the customers and the professionals will give their best till the house is transformed i.e., the experts will clean the house from top to bottom in every inch of the house. You cannot find a single mistake in the work of their services. A regular house keeping service will be provided by them.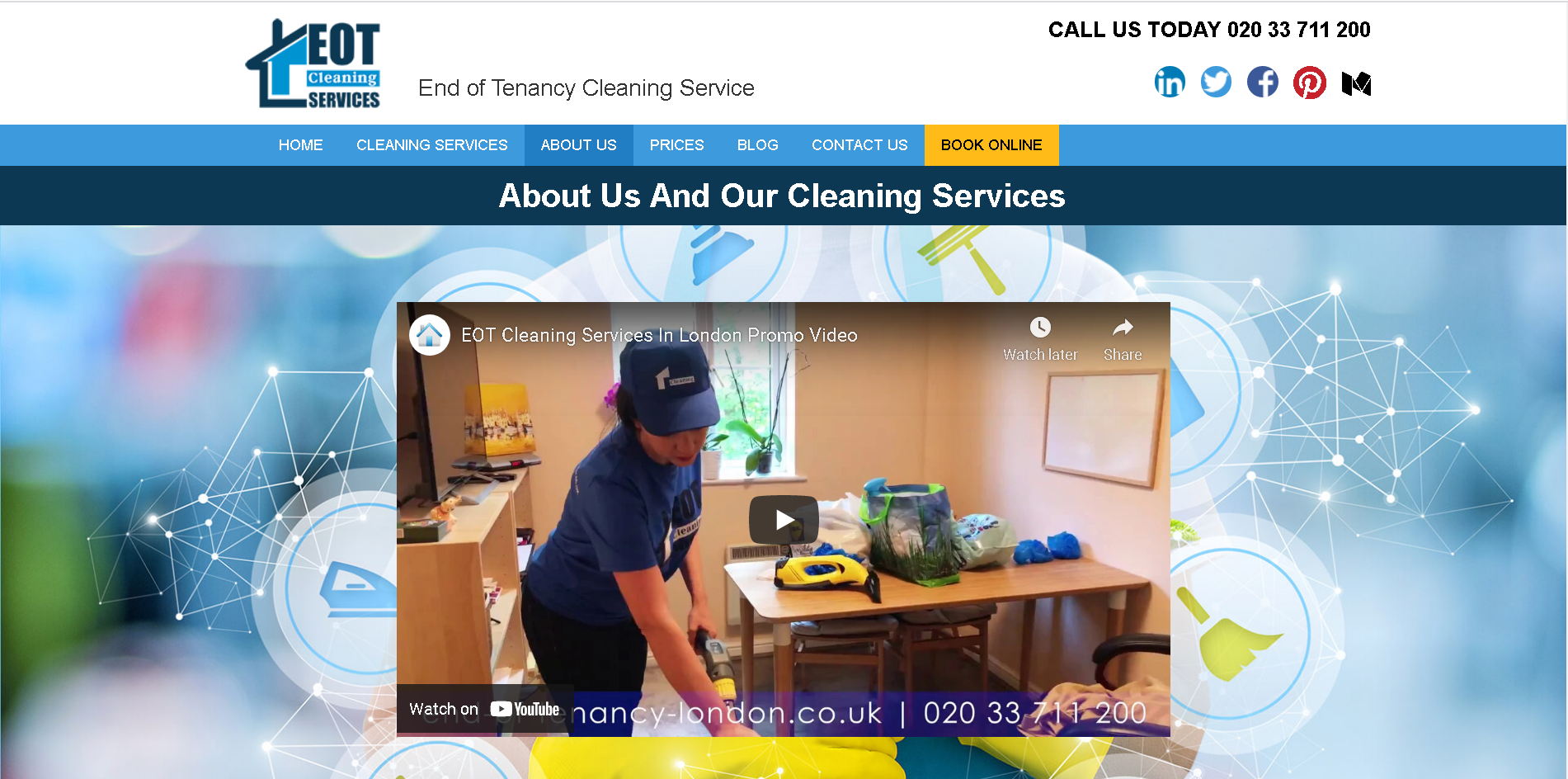 Address: Job Mart Limited T/A End of Tenancy London, 41 Payne Close, Barking, IG11 9PL, England, United Kingdom.
Contact: 0203 371 1200
E-mail: info@end-of-tenacy-london.co.uk
EOT is also known as End of Tenancy Cleaning Service, they are known for the professional end of tenancy cleaning. They are unique in their work with experienced professionals, and they provide checklist of the work what they have done and about the services provided by them. You can choose the type of cleaning and service provided by them. The home looks fine and different after the work perfection.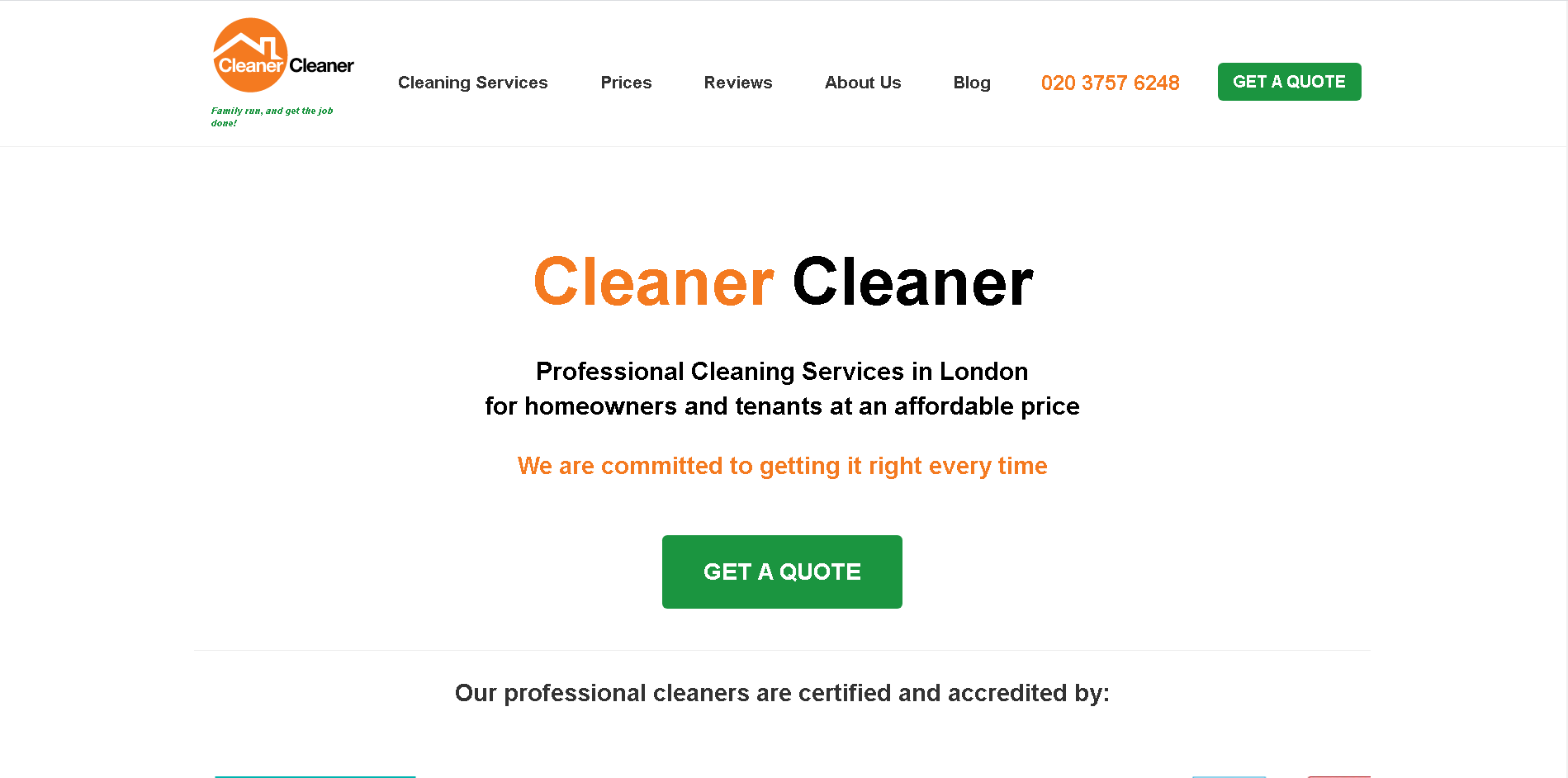 Over 14 years the team of expert cleaners has achieved cleaning perfection over 10,000 satisfied customers in London and the home countries. The team has the experience and the work ethic to bring your home, office, or any property back to sparkling perfection. They are fully qualified, certified, and insured, and will deliver a service with value, timely, and efficiently. The professionals from Cleaner Cleaner will explore your place and execute a special idea as planned by the higher officials.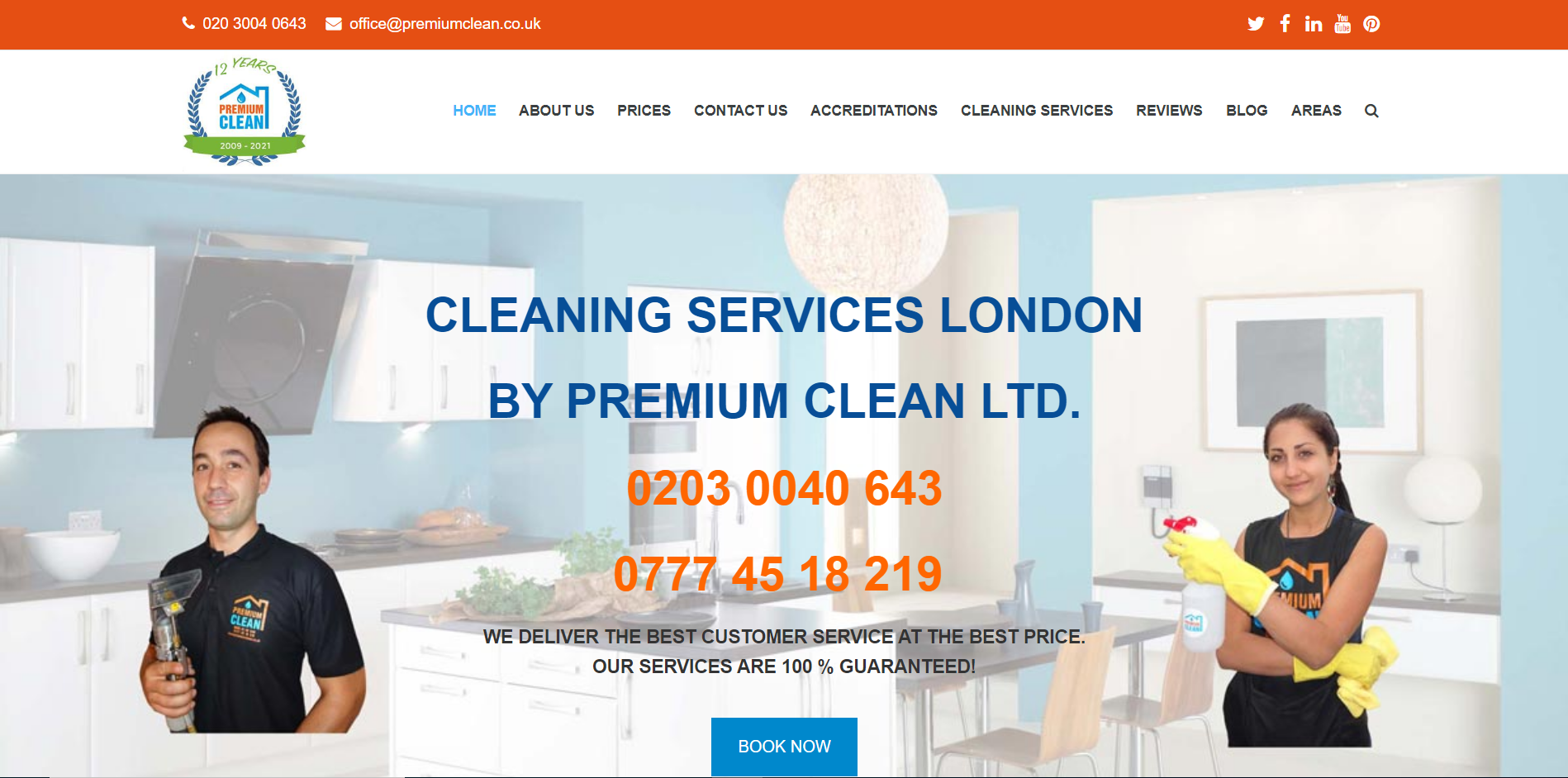 Premium Clean is one of the leading carpet cleaning services in London. They provide the manual checklist of the work done and the cost is low compared to other services. You can make an appointment by call and can enquire about the process. The customer services are very polite to answer, and they act as an evergreen company in UK. Not only the carpet cleaning but also, they provide services for EOT, housekeeping, etc.,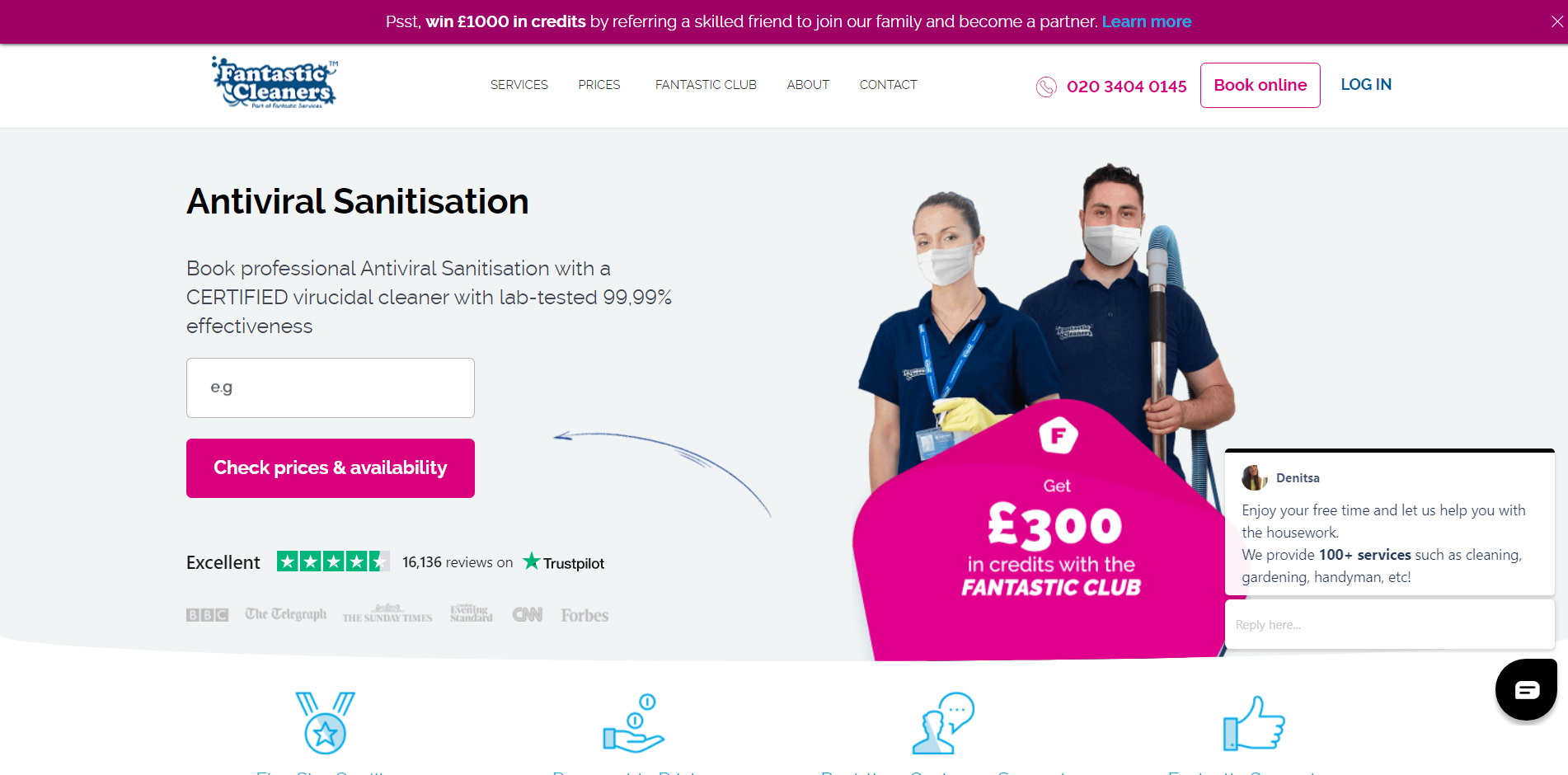 The team is known as Fantastic Cleaners because they will provide a free re-work if there is any wrong in the process. You can reach out them through online and will give you a satisfaction in their work. Due to COVID-19, there is a pre-booking offer for the customers where they provide pure sanitisation for free with their complete work. It will kill 99.99% of germs and will protect you from the diseases. They offer excellent packages for the customer satisfaction and they do not believe in hidden charges.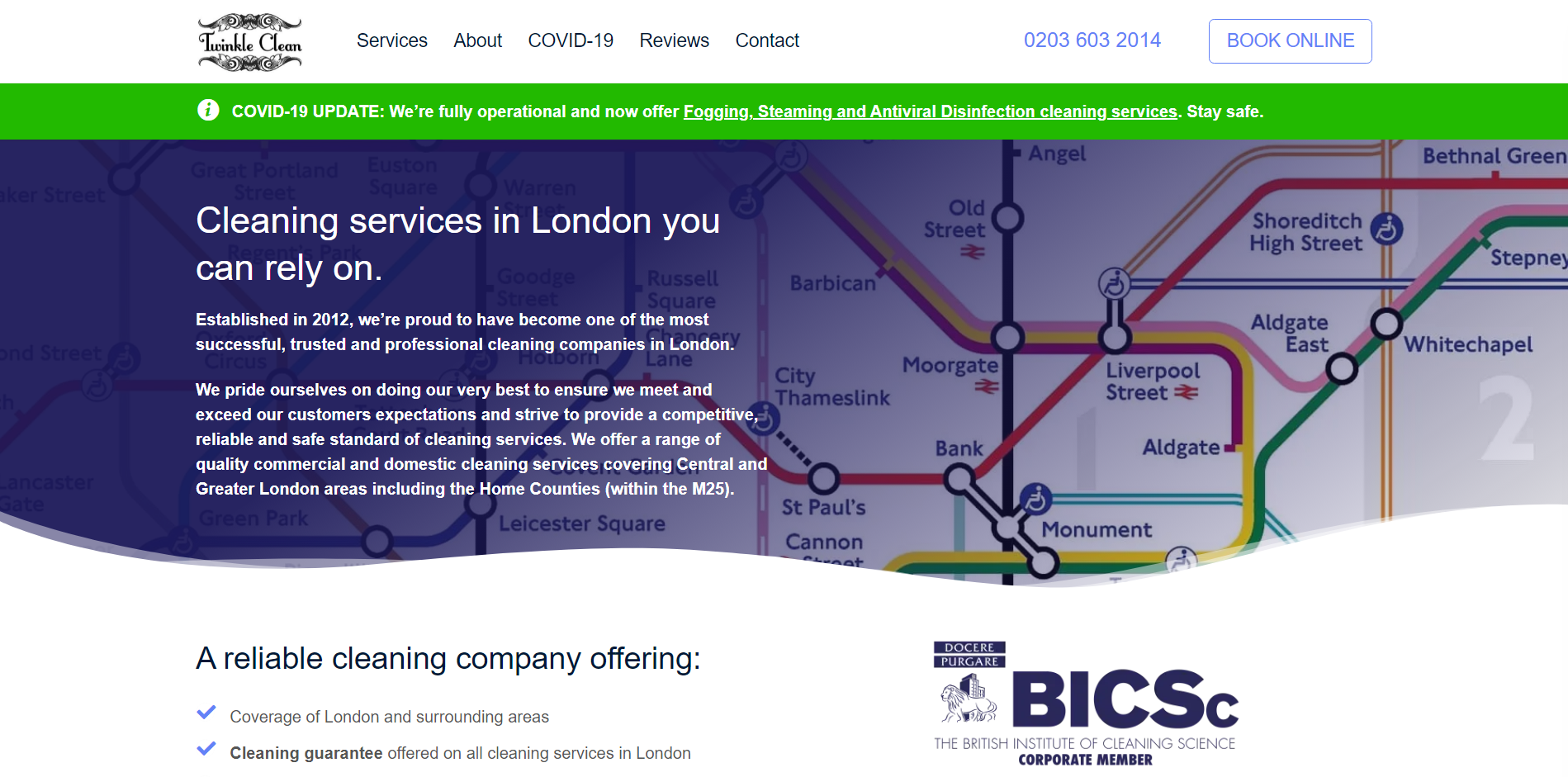 The Twinkle Clean Service was established in 2012 and one of the trusted, successful, and professional cleaning services in London. They are working hard to meet and exceed the customer expectations and strive to provide a reliable, and safe standard of cleaning services. They offer a wide range of domestic and commercial services and they cover the major areas of London and Home Countries. This is the only company which spends more than £50,000 per year to buy new technological equipment's.
7. Express Cleaning Services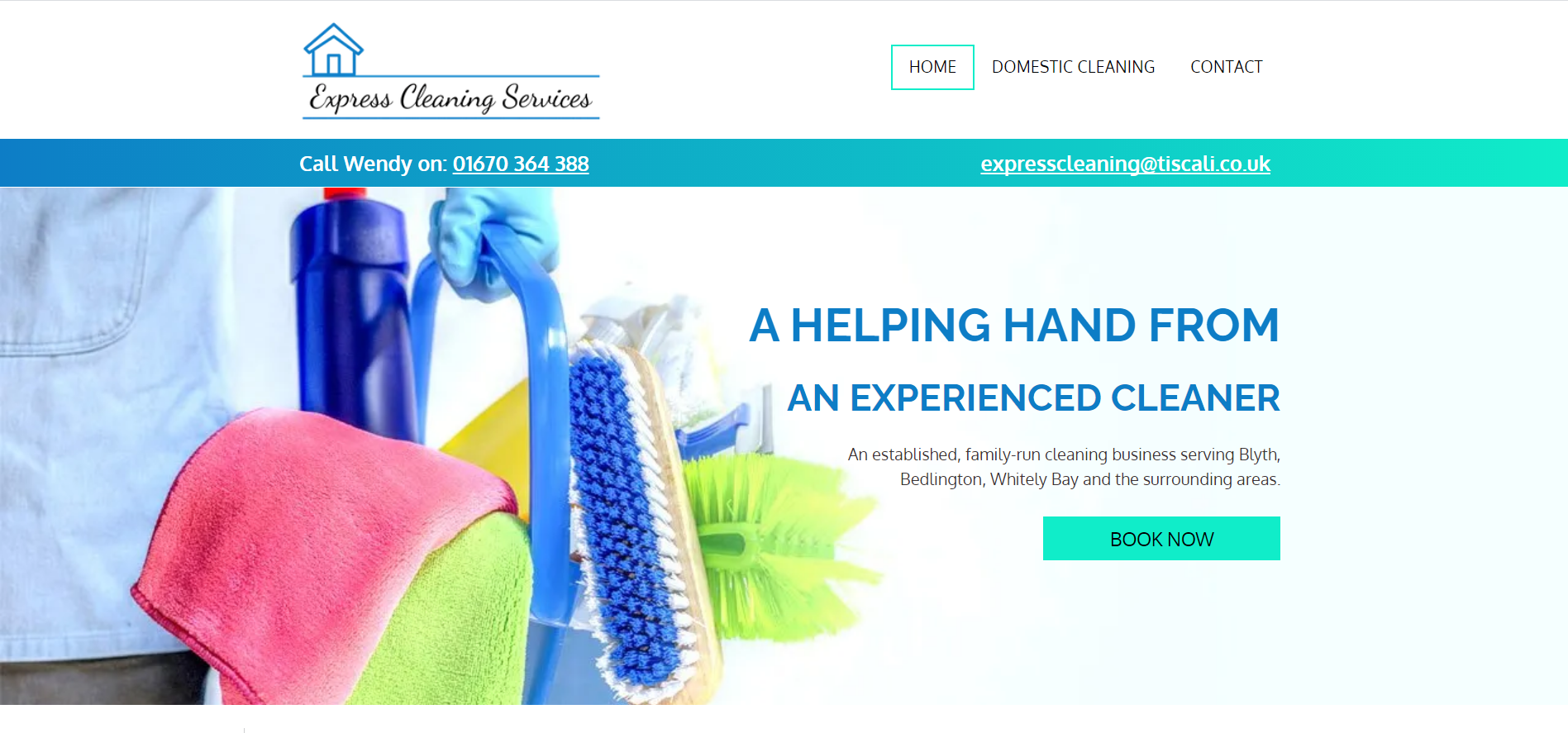 Do you need a little help around the house? Here is the Express Cleaning Services with the task of leaving your property spotless. They are highly experienced domestic cleaning professionals that have worked hard to build up a reputation in the local area of Blyth. They cover all the domestic cleaning, from one day off to regular appointments, weekly, fortnightly, and monthly.  Regardless of your requirements, the services are provided to suit your budget, so you will not have to spend a fortune.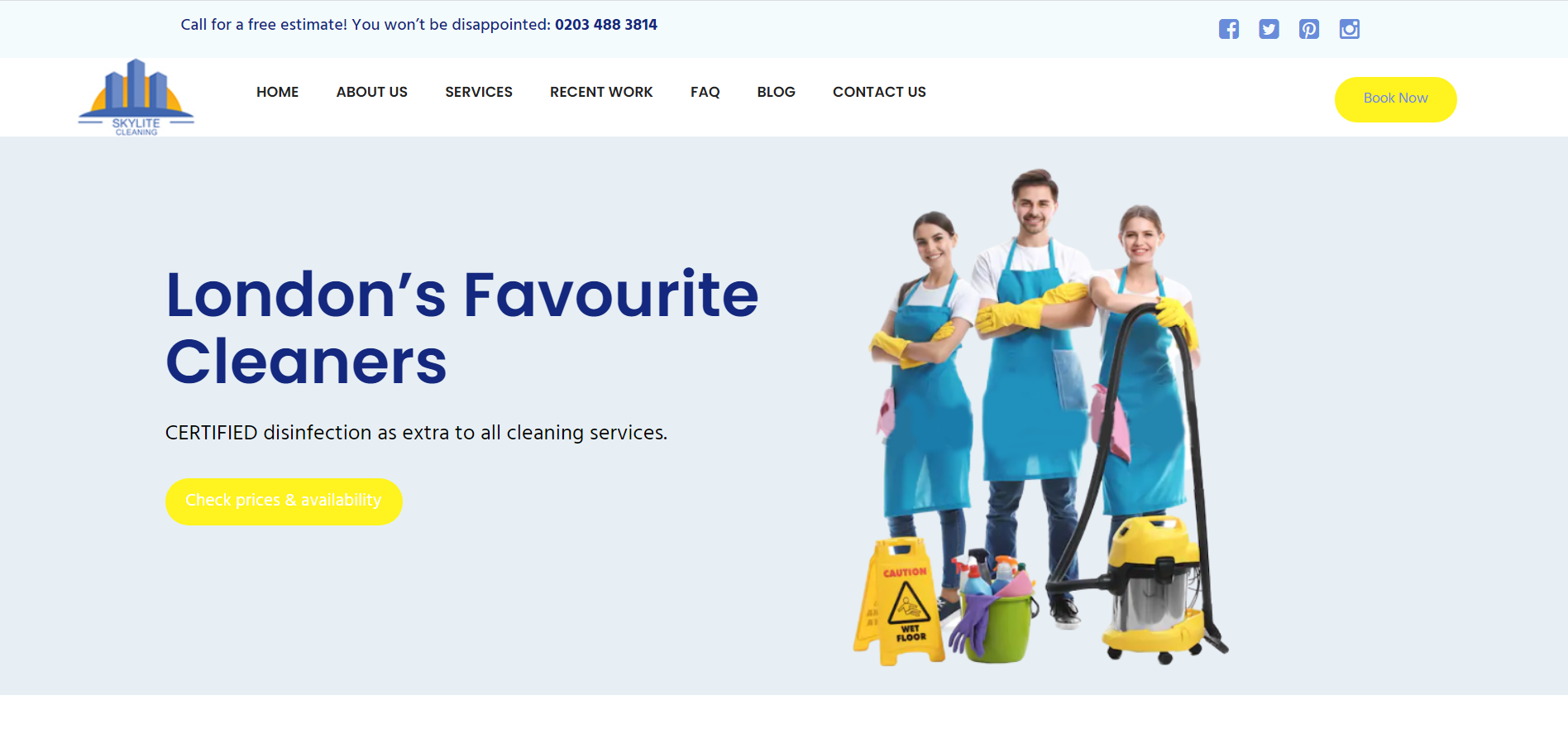 The Skylite Cleaning Service was Established in 2018 by Alex Hambi & Daniela Colibaseanu. At first, they are not able to provide proper service due to some errors in the beginning stage. Now, they are the London's Favourite Service.They eventually set up their business tactics for the service and improvement of company. They are believed because of great customer care service, fast response, experienced and professional staffs, and they provide amazing offers and bonuses. They offer about 25% discount for the first booking and the yearly gift packs also produced by them.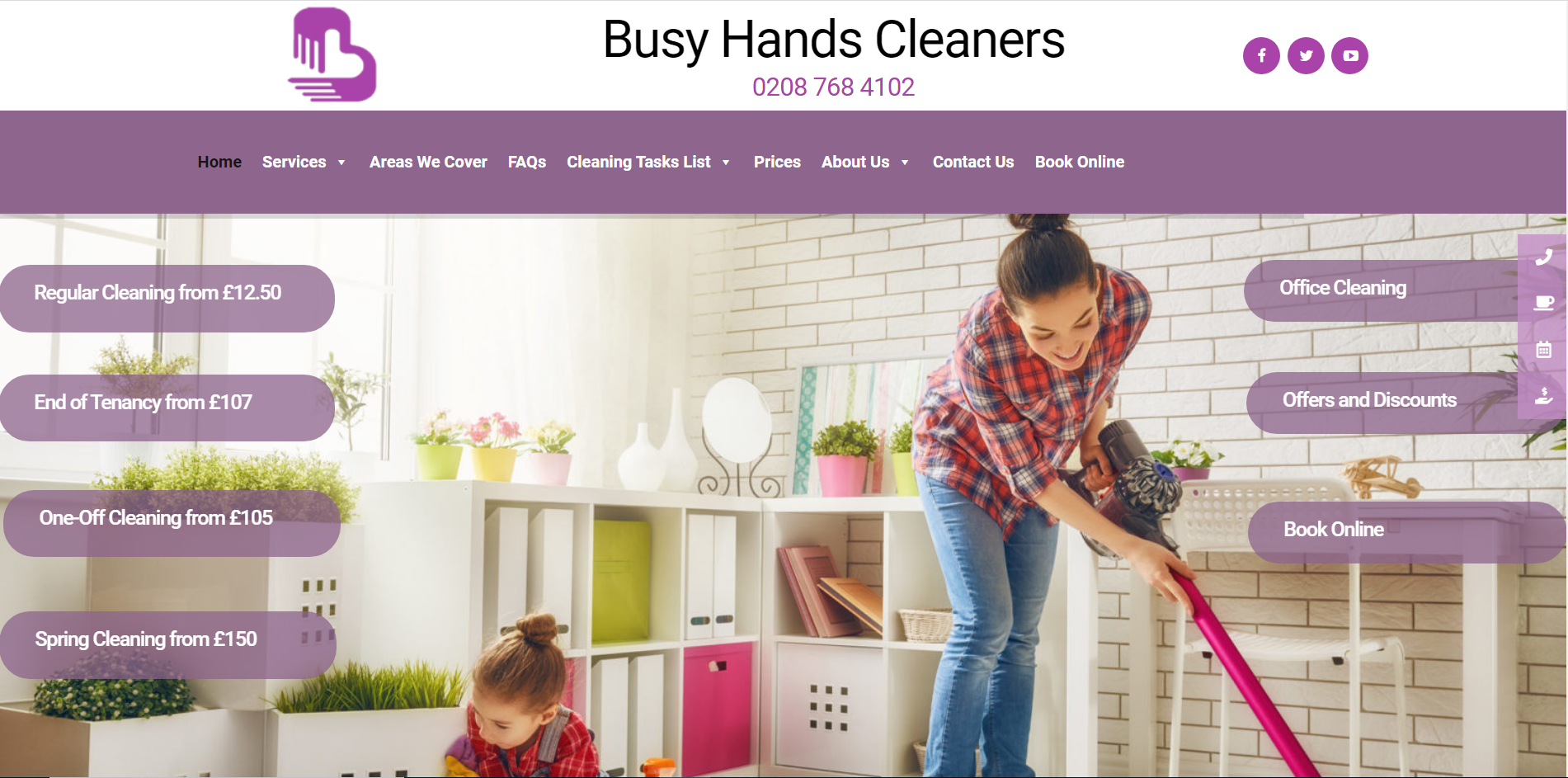 Busy Hands Cleaners are reputable cleaning experts providing domestic and office cleaning services within London and Greater London areas. They provide service across South East and South West London. They also cover areas within Bromley, Croydon, Sutton Epsom, Royal Kingston Upon Thames and other Boroughs within the home counties. Every cleaner they provide is personally interviewed and all the cleaners are vetted for identification, address, and eligibility to work in UK and could start on a day and time which is convenient for you.
The Fantastic Services Family started their journey in 2009. It all began with a meeting of two individuals, company founders Rune Sovndahl and Anton Skarlatov. Fantastic Services is the one-stop shop for more than 25 cleaning services in London. They provide service within London and UK using high quality equipment's that is inaccessible to every house cleaning process. They work beyond your expectations to bring your home into a heaven.
Summary
Cleaning the house, office or the place where is dusted is an art. To make the place back to a beautiful place you need a professional service. Explore the above-mentioned service in London and choose the best cleaning company for your home or office.