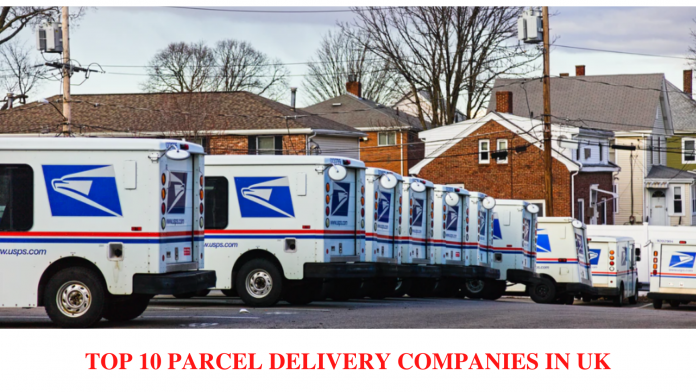 What does a parcel Delivery Company do? 
A courier delivery service is a service that involves a process of collecting and delivering the shipments from one place to another place within the possibly shortest period of time frame. The courier delivery services pricing may mostly depend on the weight of the package and the distance involved to deliver them. There are lots of private and government-aided courier delivery companies operating in the UK.
Top 10 Parcel Delivery Companies in the UK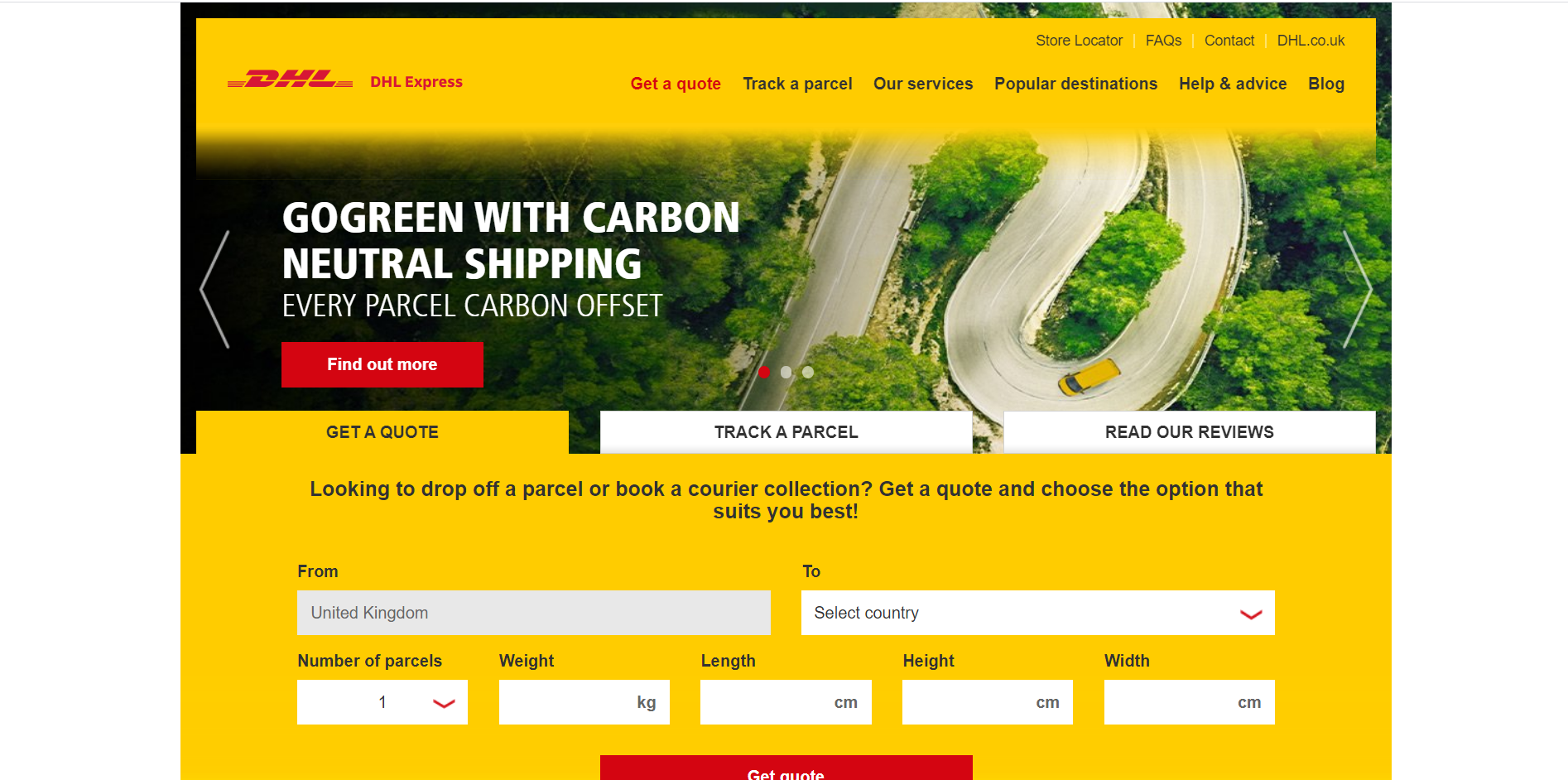 Address: Southern Hub, Unit 1, Horton Road, Colnbrook, Berkshire SL3 0BB.
Contact: 02476 937 770
They are the global market leader in the international express courier business. DHL specializes in the door-to-door delivery of documents and parcels worldwide. 100,000 employees operating in more than 200 countries. DHL Services offer Next possible working day delivery, Fast and secure parcel delivery, Door-to-door delivery in the UK and international delivery, Free tracking by text, phone, online, etc.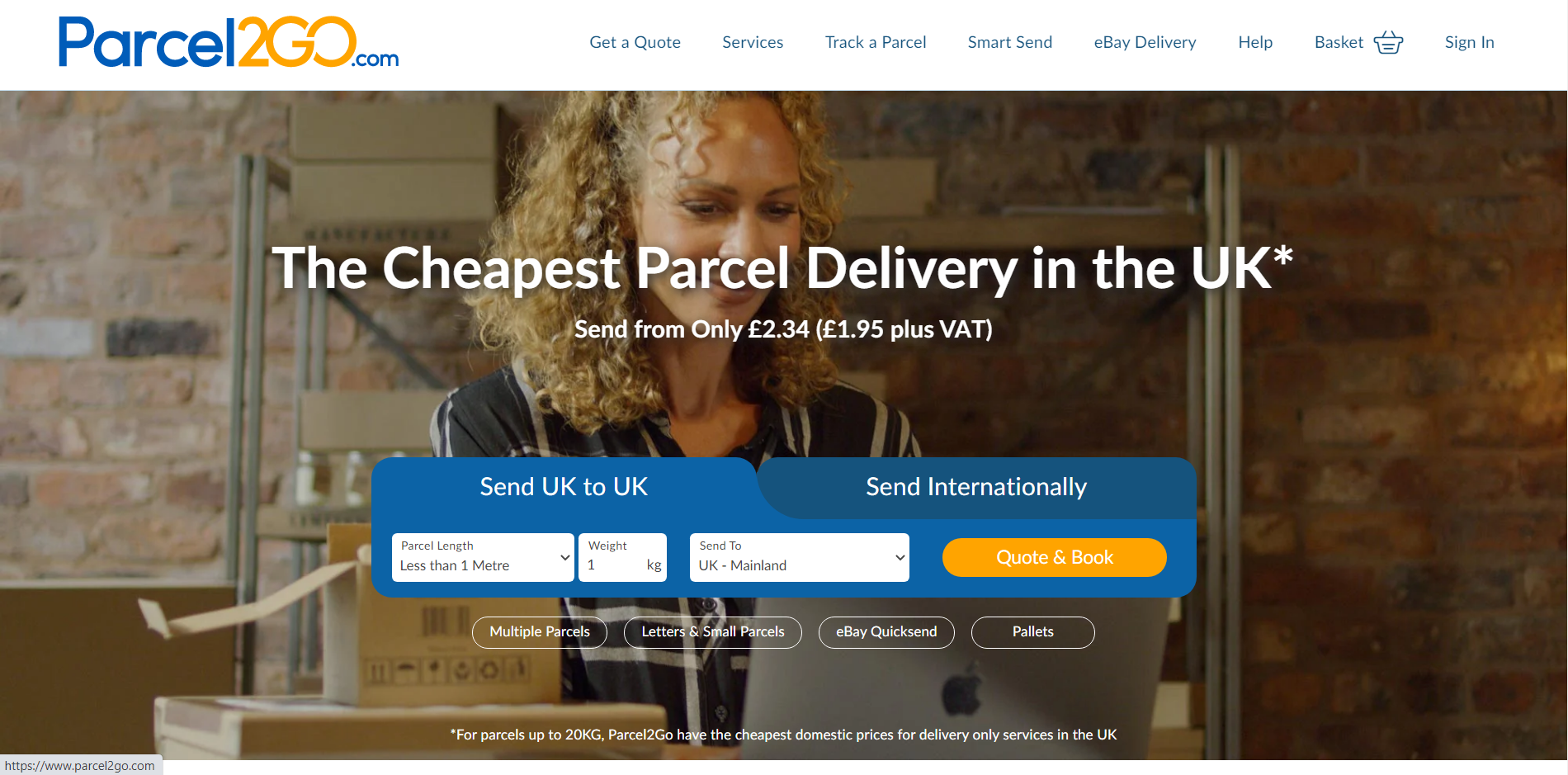 Address: The Cube, Coe St, Bolton BL3 6BU, UK.
Contact: +44 844 847 2600
Parcel2Go.com based in Bolton, Greater Manchester is the UK's leading parcel delivery company. This company remains a cheap alternative to Post Office consumers. This company ranked in the top 100 fastest-growing technology companies in 2011. They offer a courier comparison service around the UK and also they offer parcel delivery discounts based on the shipment weight & distance.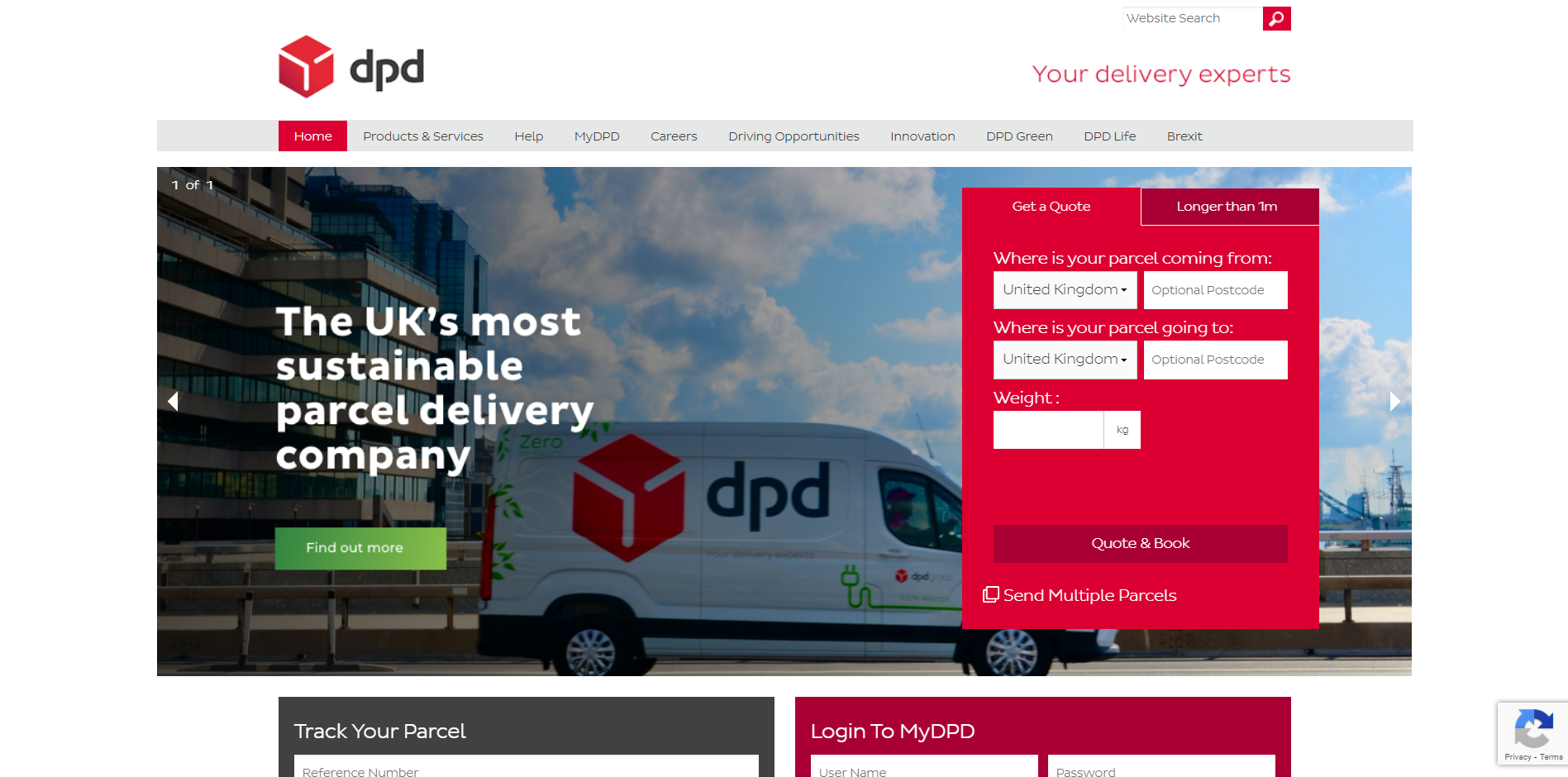 Address: Broadwell Rd, Oldbury B69 4DA, United Kingdom.
Contact: +44 121 275 0500
DPD is a courier delivery service that invests in the latest courier technology service and they provide the best possible delivery experience for their customers. DPD will provide the customers with a one-hour delivery window so they don't have to wait all day for their parcels. DPD courier services allow the customers to pick up their parcels from 2,500 pickup centers which are available throughout the UK.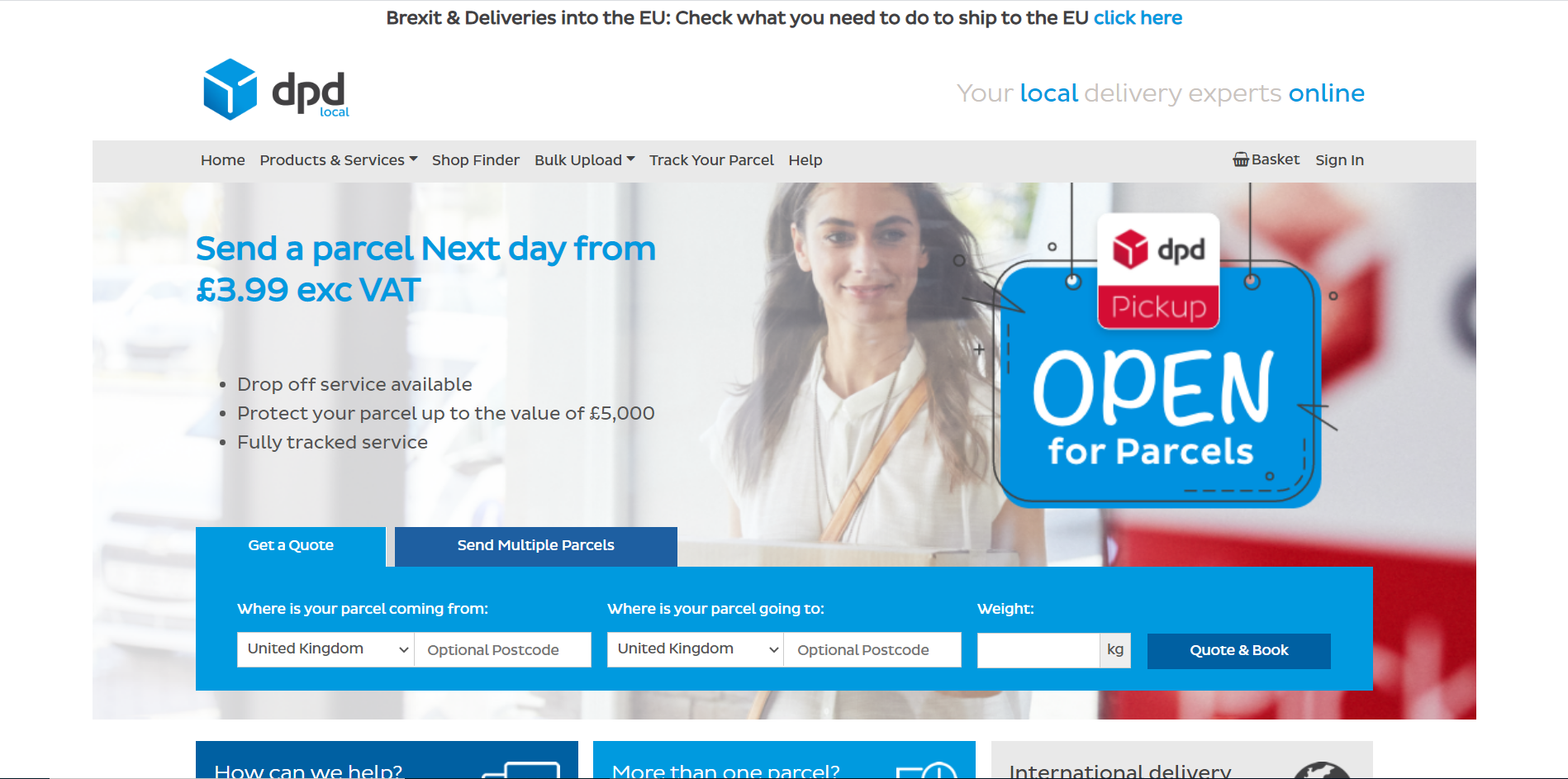 Contact: 0121 647 0871
DPD Local Online Company helps their customers with easy to send multiple parcels to the same or different addresses.
This company has over 4,500 company branches around the UK. Whether you need to ship a parcel within the UK or abroad, DPD Local Online can offer you a wide range of parcel delivery services. Some of the DPD Pickup shops such as Sainsbury's, Currys PC World, Matalan and Rowlands Pharmacy, and so on.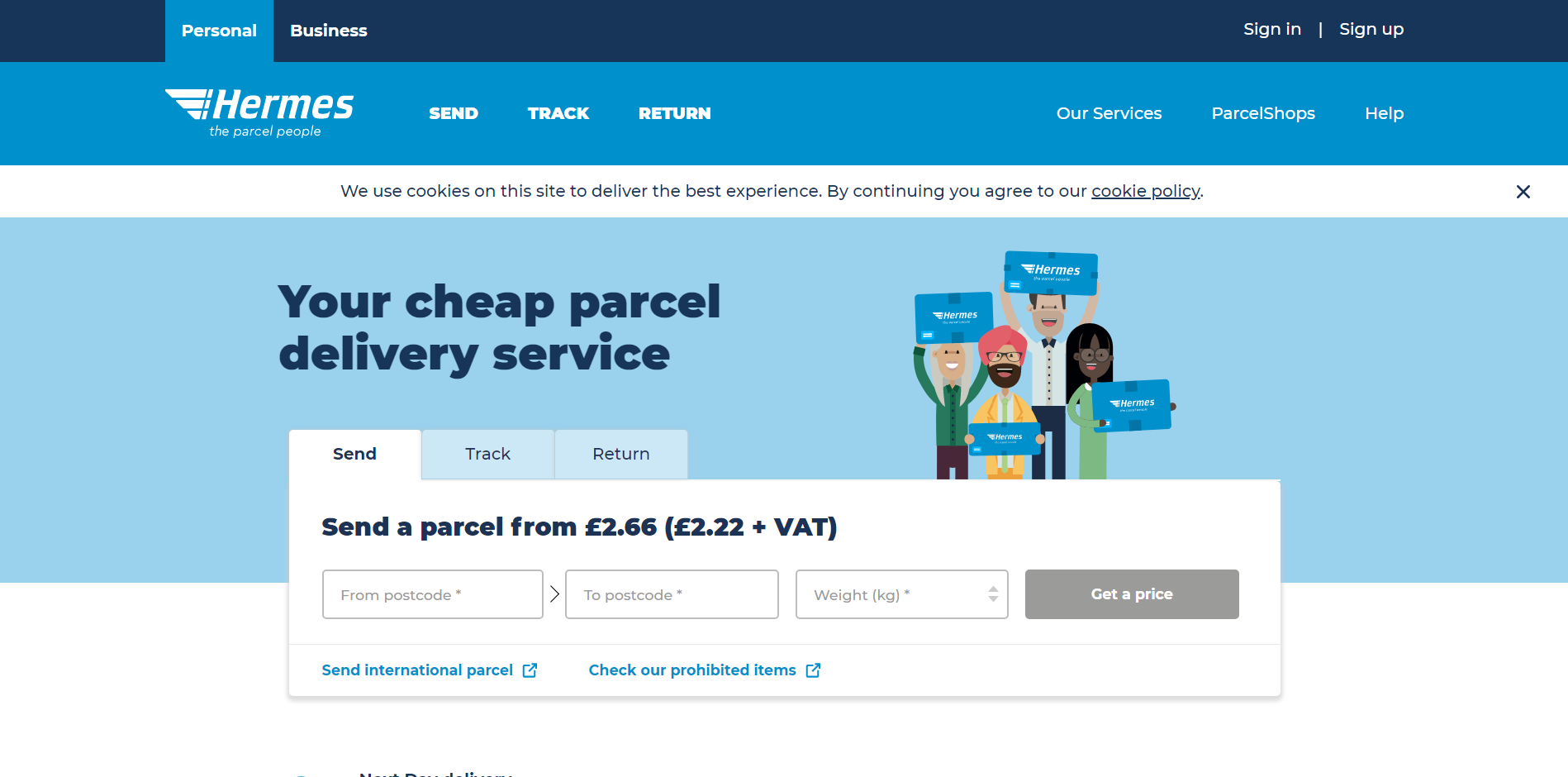 Contact: +44 0330 808 5456
Hermes providing long opening hours and it was open seven days a week, Free packing was available in Hermes.
As a customer with Hermes, you will get special features like regular, real-time tracking information, safe place delivery photo confirmation and includes 20 pounds FREE parcel delivery. They provide delivery services for UK's top retail brands including BooHoo, Amazon, John Lewis, eBay.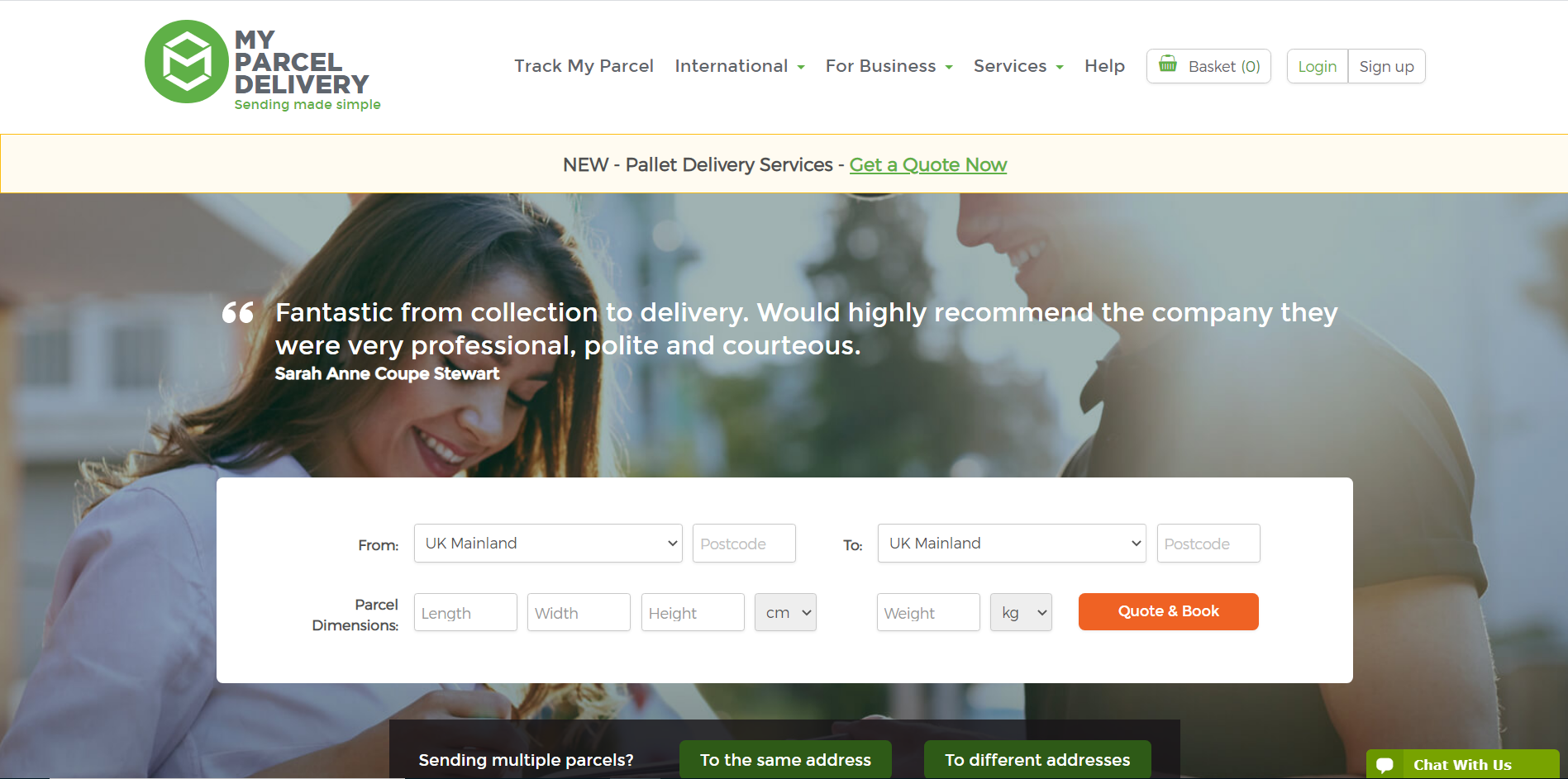 Address: Nelson House, 23-27 Nelson House Street, Chelmsford, CM2 0XQ.
Contact: 07082684
Email: CS@MYPARCELDELIVERY.COM
My Parcel Delivery was launched in 2010. My Parcel Delivery assists with the delivery of over a million parcels to over 200 countries each year. This company has a CSV upload tool for a quick and easy booking no matter how many parcels you need to send and also their new repaid book tool helps you make a fast and no-frills booking. This company provides Multi Parcel Delivery option and it saves time and you can book them all at once.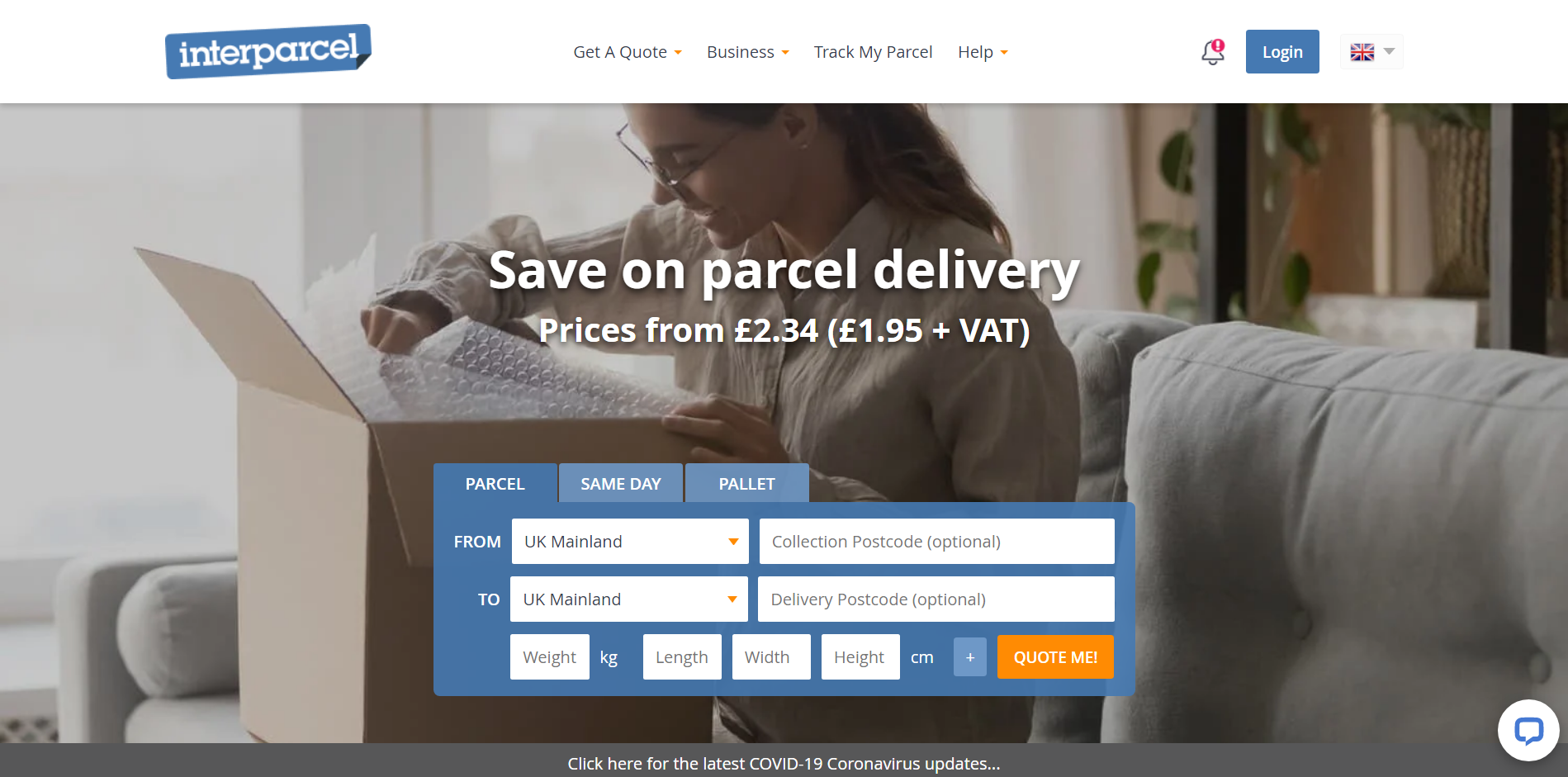 Address: Computacenter House, Gatwick Road Crawley, West Sussex, RH10 9RD.
Contact: 0333 3000 700
Email: help@interparcel.com
This company started trading on the British market in 2004. This company can deliver your parcel to over 200 countries around the world. They give discounts for parcel delivery, so sending parcels and pallets online should be quick and easy. You can browse their large range of courier available services and make your choice based on the price. The Inter Parcel provides very cheap prices, Excellent Customer Service, a Large Range of Courier Service, and Proactive Tracking Notifications. This company is integrated with the top shopping cart platforms, they'll help you streamline your parcel shipping.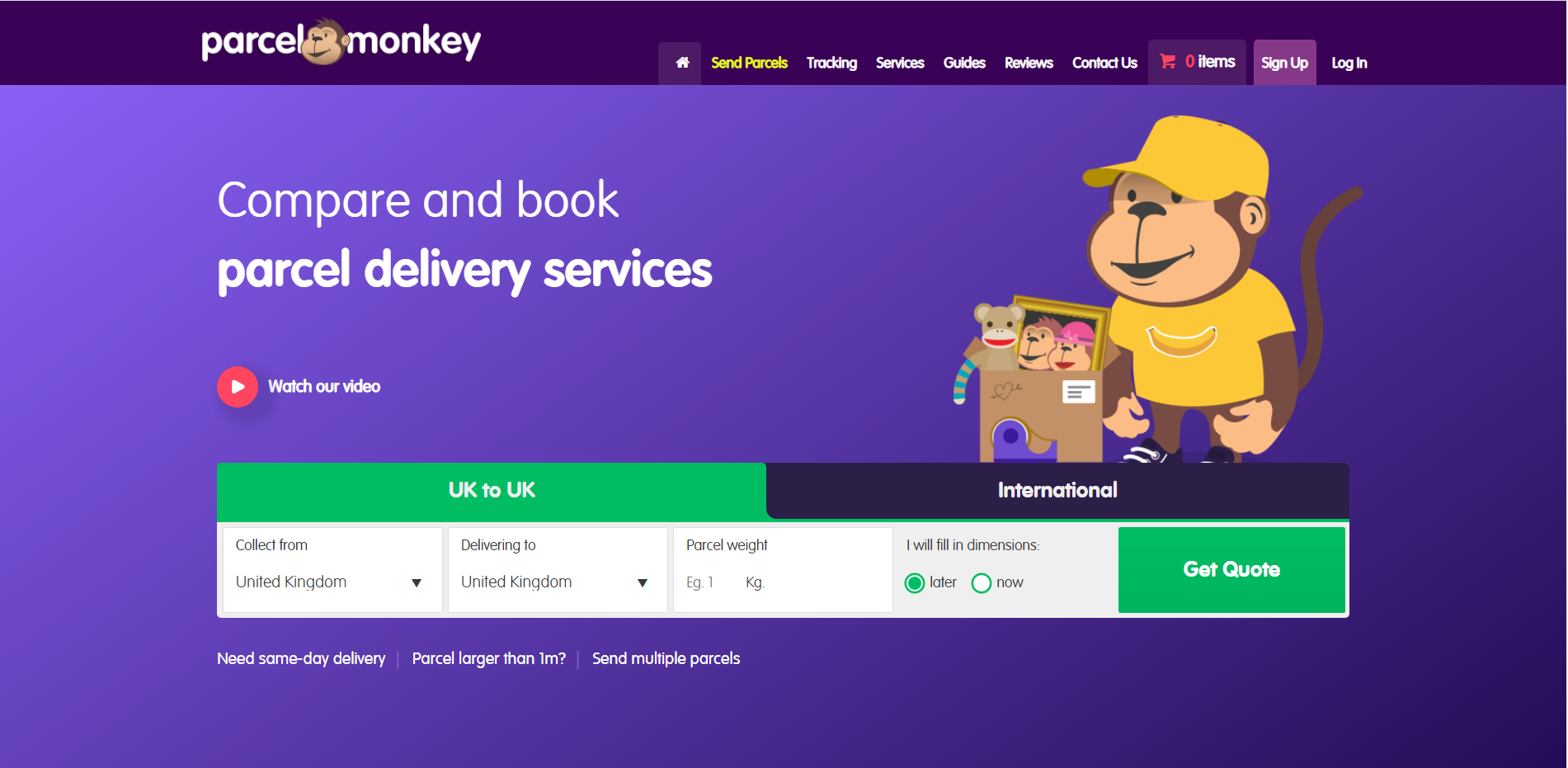 Address:  Parcel Monkey Ltd, 21 Tollgate, Chandlers Ford, Eastleigh, SO53 3TG, UK.
Parcel Monkey's most popular service is Next day delivery with a discount from a wide range of reputable couriers.
They provide International shipping and parcel delivery to 240 international destinations. Large parcel delivery is easy with Parcel Monkey and same-day delivery is available for both small and large items. They will help you find discounted rates with premium brand couriers. Parcel Monkey has over 40,000 verified reviews on the Trust Pilot.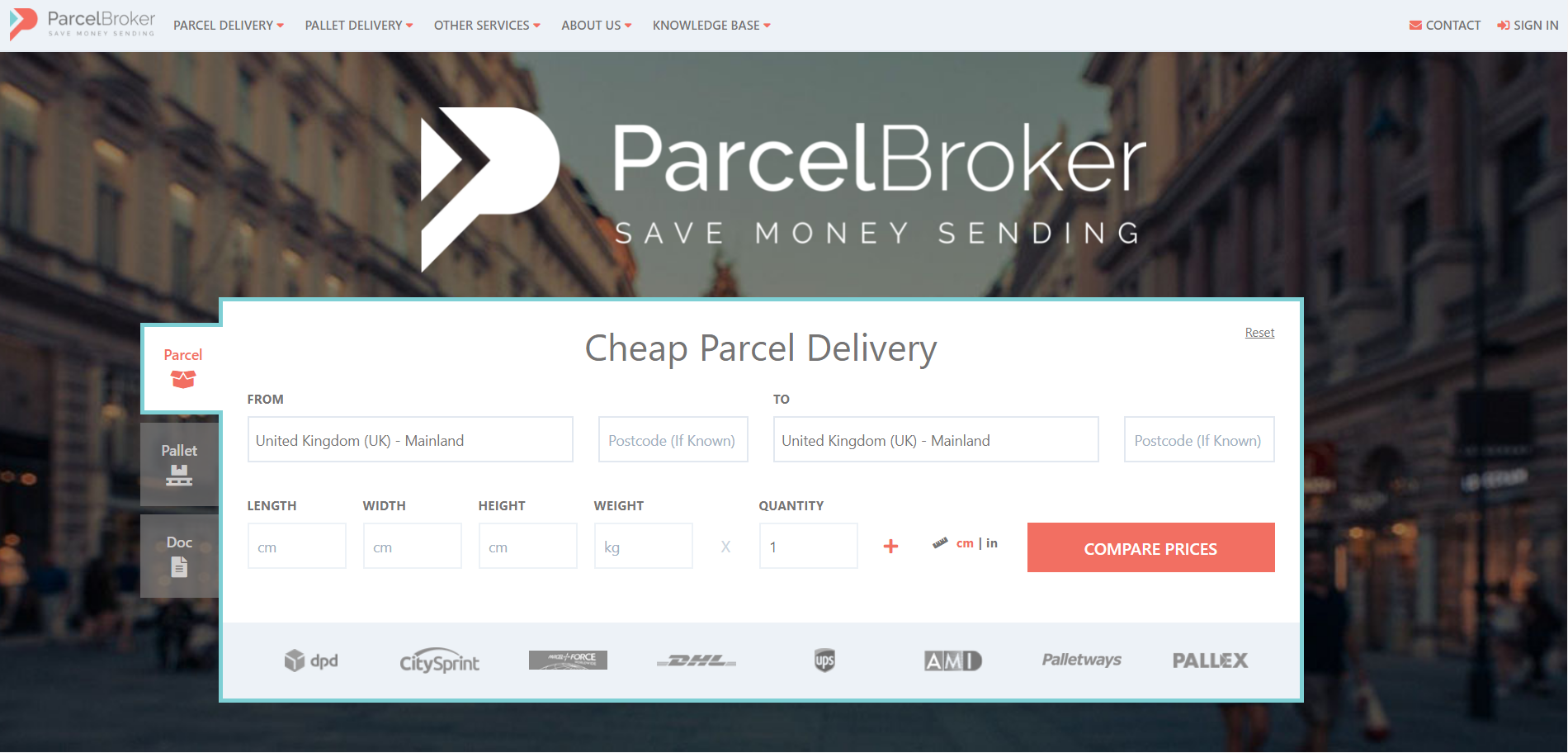 Email: help@parcelbroker.co.uk
Parcel delivery started in 2006. Parcel Broker is the original Parcel Consolidation and shipping service.
If you are searching for the right services, looking for the best deal, then Parcel Broker is the best choice for you. Parcel Broker gives 40% to 80% cheaper service when It comes to pricing. They provide exceptional customer service so you'll speak directly with their team. They are having a simple booking process so you spend less time sending, and more time selling. On top of all, they are having an AUGMENTED REALITY APP for measuring the parcels and with PARCELBROKER LOYALTY SCHEME you'll automatically earn Parcel Points on every package you send.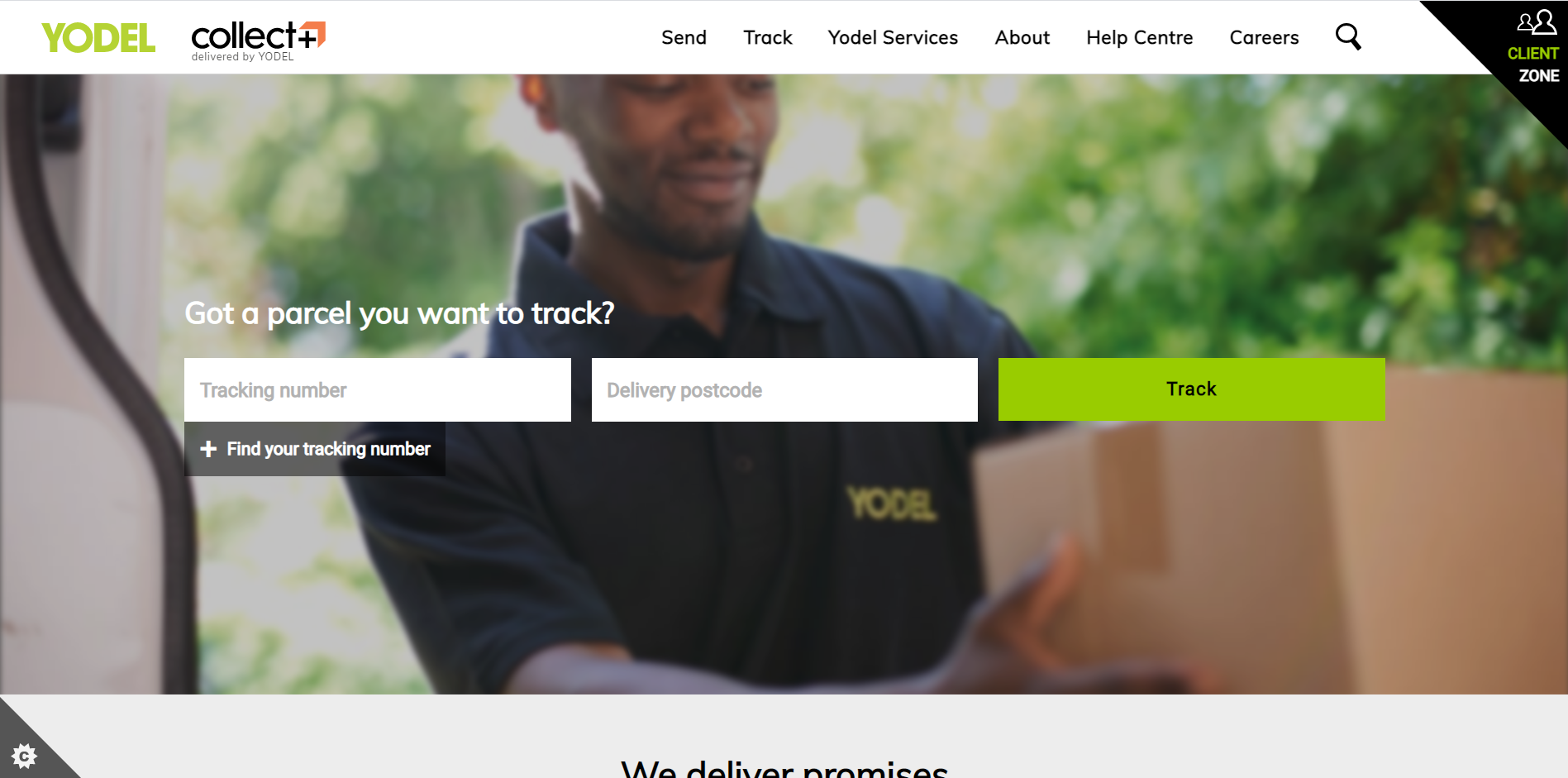 Address: Atlantic Pavilion, Albert Dock, Liverpool, Merseyside, L3 4AE.
Yodel every year delivers more than 160 million parcels throughout the UK.
They work with leading retailers and businesses to send the parcels to over 200 countries and regions. Yodel working with different segments including fashion, health, and beauty, home and garden, leisure, gifts, publishing, and entertainment. Yodel's returns service comes with a 2-hour collection window and is fully traceable. They listen to the views of 7,000 customers every day and gain a real-time understanding of their delivery experience.