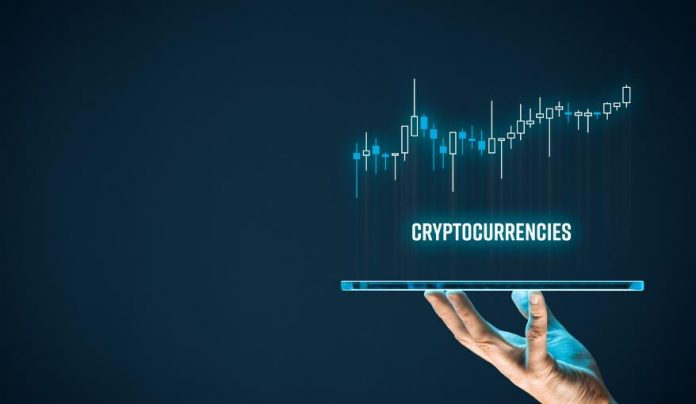 Cryptocurrency is more popular today than it was a few years back, and its popularity continues to grow as its benefits become recognized in different industries. As a crypto trader or investor, keeping track of your cryptocurrency portfolio is essential to the growth and success of your portfolio.
The best way to track your cryptocurrency portfolio is with a crypto coin price tracker, and there are numerous options to choose from, including CoinTracker, the Crypto App, CoinGecko, Altrady, Coinigy, CointStats, Delta, and CoinMarketCap, among many others.
What is a crypto coin price tracker?
A coin price tracker or portfolio tracker is any website or application that allows users to keep track of the changing prices of cryptocurrencies.
Most trackers allow users to compare the current and previous prices of the currencies as well as compare the price changes between different currencies. Some trackers also provide market insights and investment tips to users.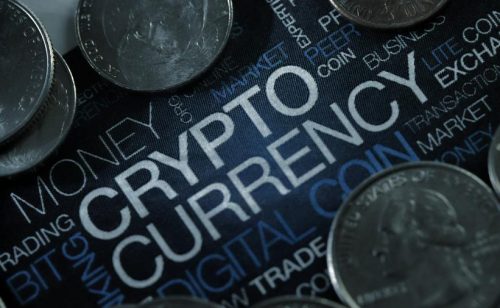 The trackers can be linked to Crypto Wallets to allow users to manage their assets. Some of them can also be connected with crypto exchange platforms to enable users to trade and exchange cryptocurrency.
Why should you use a crypto portfolio tracker?
If you're wondering why you need a crypto portfolio tracker to manage your portfolio, here are some reasons:
For easy portfolio management
The price of cryptocurrency is constantly changing, and you need to keep track of these changes to avoid making huge losses in the market. As your crypto portfolio continues to grow and you invest in more currencies, keeping track of them becomes very tasking.
The best way to effectively keep track of such robust portfolio(s) is by using a tool that automatically takes note of the market changes and trends while providing insight that matches your portfolio.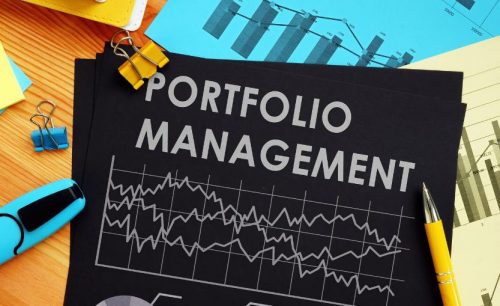 This is where a crypto portfolio tracker comes in. If you want to effectively trade, manage your portfolio, and stay on board with the changing market trends, you need to use a crypto portfolio tracker.
To protect your portfolio from cyber criminals
As the crypto market continues to grow and more people invest money and their time in cryptocurrency, users' accounts and portfolios become the target of cybercriminals.
Portfolio trackers help users protect their portfolios from these attacks through the use of two-factor authentication systems as well as password-secured vaults for storing their keys and APIs
Choosing a good crypto portfolio tracker
Choosing a good crypto portfolio tracker is just as crucial as making investment choices. Some portfolio trackers are effective for certain types of portfolios, while others are effective for different portfolio types.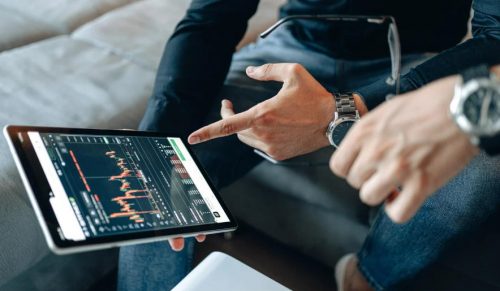 Choosing the most suitable tracker for your portfolio will make it more effective and produce the best results. Here are some things to look out for in a good crypto portfolio tracker:
Automatic tracking of crypto portfolio and the portfolio performance
Some crypto portfolio trackers are not automatic, and users are required to enter details of transactions manually, which can be very time-consuming and exhausting.
When choosing a crypto portfolio tracker, ensure that it automatically tracks your portfolio by linking data from your crypto wallets or exchange. Also, ensure that your tracker of choice gives you feedback on your portfolio performance to know if you're making profits or losses.
Keeps track of trading experiences
Another attribute of a good crypto portfolio tracker is that it keeps track of the user's trading experiences. This feature allows users to go back and see what they did previously and how they can improve in future investments. It also helps them not to repeat previous mistakes.
Can integrate with crypto exchange platforms
Using a crypto portfolio tracker keeps track of your transactions and the changing prices of currencies in the crypto market. An added advantage is acting on these changes immediately after they are noticed; this can only be possible if the tracker integrates with exchange platforms.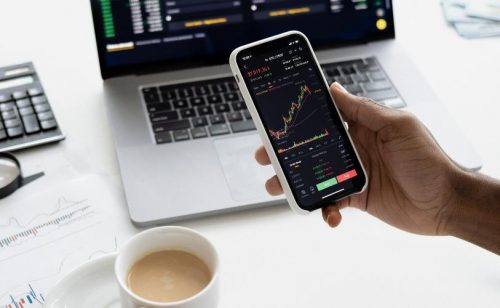 It's best to opt for a tracker that can integrate more than one exchange platform so that all your accounts will be connected in one place, and easier to manage. Also, check that the tracker you want to use is compatible with your exchange platforms.
Provides insight and analytical data
One attribute of a good crypto portfolio tracker is that it provides analytic data and insights into the crypto market. You want to choose a tracker that gives you the latest crypto news as they happen so that you remain up to date with the changes in the market.
Very few crypto portfolio trackers provide in-depth information and tips on investment. Although you may have to pay a small fee to access these features, they're worth it as they help you make better investment choices, increasing your profits and reducing your losses.
High level of security
When choosing a crypto portfolio tracker, ensure to select one with good security features. You want to ensure that your tracker has all the necessary features to keep your assets and data safe.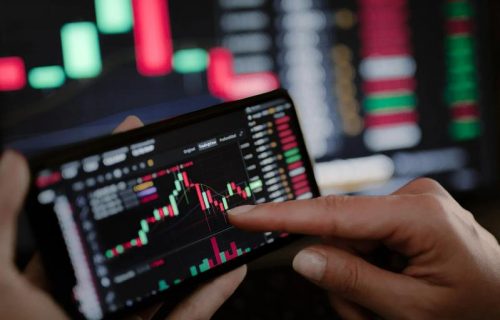 You should look out for features like two-factor authentication and passwords before choosing a crypto portfolio tracker.
How to track your cryptocurrency portfolio? – 7 best crypto coin price trackers
Now that we know the importance of portfolio trackers, let's take a look at 7 of the best crypto coin price trackers that can be used to track your cryptocurrency portfolio :
CoinStats
CoinStats is one of the best because it gives its users access to several cryptocurrency platforms, including Binance, Trust Wallet, Kraken, Bitstamp, and more than 500 other platforms.
CoinStats also provides customized data and analytics to help users manage their portfolios. CoinStats also features heat maps that allow users to differentiate between losses and profitable entities.
CoinStats is also compatible with both mobile devices and desktops. However, the platform is not free, although there's a three-day free trial period.
Kubera
Kubera provides users a single space to manage all their cryptocurrency and accounts. With Kubera, users don't have to add their accounts manually. The tracker automatically links them and makes it easy to keep track of portfolio trends as well as manage your net worth.
Kubera doesn't only manage cryptocurrency accounts but different classes of assets such as websites, your cars, stocks, your home, and several other assets. Kubera is also a paid platform that costs $15 every month.
Delta
Delta is a portfolio tracker that is perfect for people that are always on the go. It also features a user-friendly interface that makes it easy on the eyes and is ideal for users with eye defects. Delta is only compatible with mobile devices and is available on both iOS and Android.
Delta portfolio tracker features a free mode that allows users to link two exchange accounts, while the paid mode has no limitations. It also gives users insight and analytics based on the nature of their portfolio, and going further to use the pro version exposes users to insight about good and bad investments, which helps them make better investment choices.
Altrady
Altrady gives users a platform to trade, manage their assets, and monitor the market across different exchange platforms from one space. The platform also features two-factor authentication and a password-secured vault where users can store their APIs.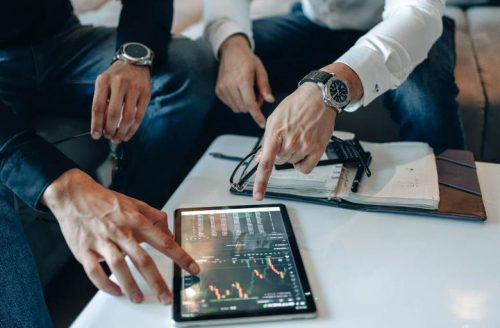 With Altrady, users can make notes and save screenshots from previous transactions to help them keep track of their investments while avoiding previous mistakes. Although Altrady is a paid platform, there is a 14-day free trial period.
CoinMarketCap
CoinMarketCap portfolio tracker can create and manage more than one crypto portfolio. It gives users real-time price data and manages profits, losses, and the valuation of their portfolios.
CoinMarketCap is a free portfolio tracker that allows for manual transaction entry. However, a few premium features are not available on CoinMarketCap.
CoinTracker
CoinTracker is a portfolio tracker that allows users to keep track of their portfolio performance over a certain period. It also enables users to analyze their portfolio currency and compare the trends of one currency to another.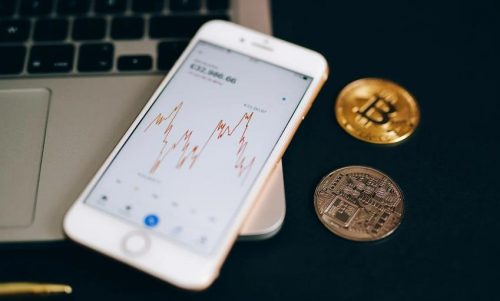 It allows users to connect their crypto wallets and is compatible with several wallets, including Trezor, ledger, and more than 300 crypto exchange platforms.
CoinTracking
CoinTracking allows users to track their portfolios and can track over 10,000 currencies across several crypto exchange platforms. This tracker generates users' real-time profits and losses and helps them track both realized and unrealized gains and losses.
It also features interactive charts for different coins and transactions and tracks automatically through API imports.
Conclusion
The only way to ensure that your portfolio grows and you make sound investments is to keep a close eye on your transactions, assets, and market trends.
Doing this individually for every currency you invest in will burn you out, which is why crypto portfolios or coin price trackers are advised for all crypto investors.