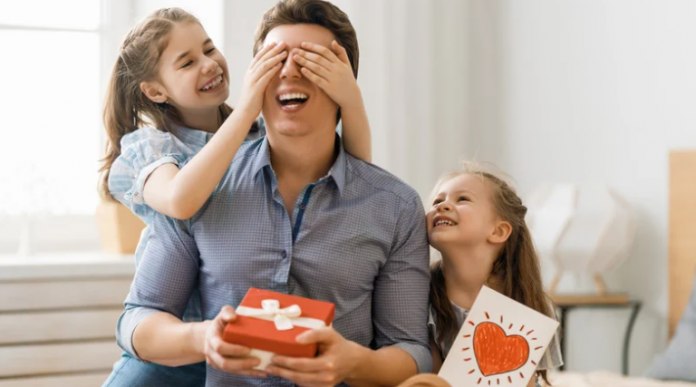 Are you struggling to find the perfect gift for your dad this Father's Day? According to a recent survey, you're not alone. Create Gift Love, a personalised handmade gifting company, surveyed over 1000 people that will be buying gifts this Father's Day, and the results revealed that a staggering 78% of people struggle with gift ideas for the father figures in our lives. Still, only 29% of Brits are asking the recipient what they want.
Emily Carr, 39, co-founder of Create Gift Love in Ringwood, Hampshire, with husband Tony Carr, 39, said: 'I've always thought asking what someone wants as a present is a little impersonal, especially when it's someone super important like my dad. I think I should know him well enough to know what he likes and what he'd like as a gift without having to ask him.'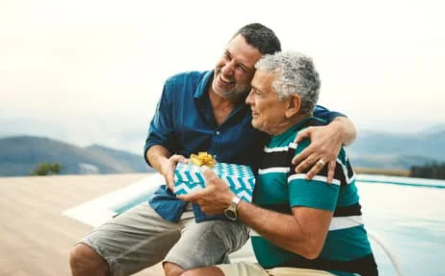 Not everyone agrees. However, Jeff Galak, an associate professor of marketing at The Carnegie Mellon Tepper School of Business in Pittsburgh, said: 'The simplest way to make a person happy with a gift is asking them what they want. It's not an answer most people like because good gifts like family dress are supposed to be a 'surprise' – even though science has disproven this.'
With this in mind, Create Gift Love surveyed over 1000 dads to learn more about what they wanted for Father's Day. 'With more than three-thirds of us struggling for gift ideas for dad, and only 29% planning to ask them what they'd actually like, we thought we could help and ask them for you.'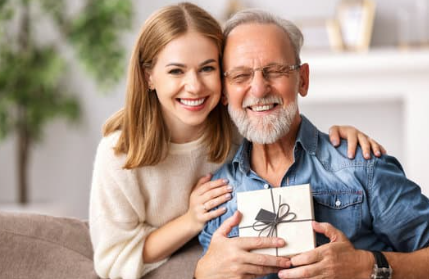 74% of dads surveyed said they'd prefer a personalised gift over a non-personalized gift, and when asked what would mean the most to them this Father's Day, nearly half (48%) said they'd prefer to spend time for a family dinner.
'Ultimately, you know your dad best.' Carr continues. 'You know if he'd be offended or pleased if you asked him what he'd really like this Father's Day. Our survey results show that most dads just want to spend time with their kids. And that's what it's all about, really, isn't it. Making memories and showing them how much you care and how much you appreciate them.'