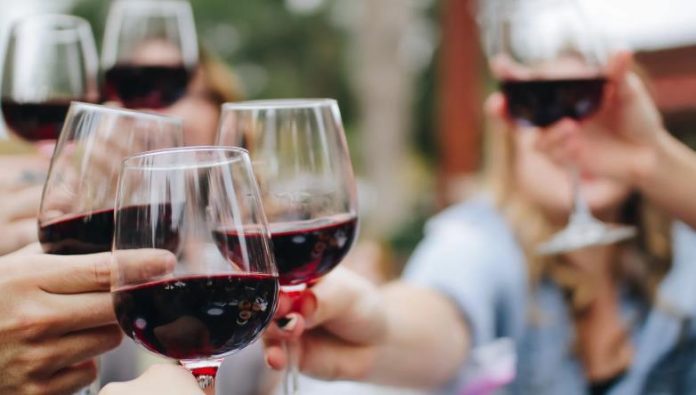 Planning a family dinner is a pleasure but it also takes some work and good arrangements. Once you shape the menu, it`s time to choose the right wine. The right wine in this case is a versatile vin de table that will match your full-course dinner.
Food-friendly wines are dry with palate-cleansing acidity, light or medium body, low to medium tannins, and rich fruitness. Now, let`s find your perfect match.
How to Choose Wine for a Family Dinner?
There are several things to have in mind when hosting a family dinner. First, you need to think about your guests` wine taste and preferences. Then comes the food menu that will make a perfect match with the selected wine. Choosing the right wine and food pairing can be daunting, so it`s best to have several wine styles on hand. The best you can do is pick versatile wines that go well with almost any kind of meal speciality. Sounds complicated? It doesn`t have to be.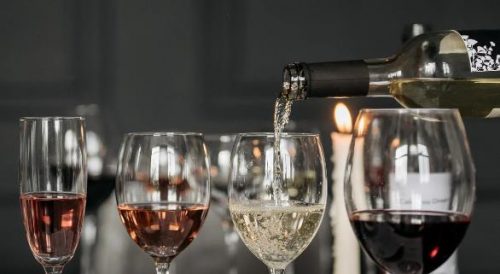 Here are several points to grasp before you start planning:
The number of guests you`re hoisting
When will you serve the wine, before or after the main course
Type of food, sauces, and desserts that will be served
The number of wines you`ll offer
Whether your guests will bring wine they will like to drink during the evening
A number of world-class wine sommeliers compiled a list of food-friendly wines that can feel like a taste of heaven with every bite. From buttery Napa Valley Chardonnay to grower Champagne and silky Pinot Noir, you have a wealth of choices to make your guests feel honoured.
The Best Crowd-Pleasing Wines for a Family Dinner
Choosing the best wine for a family dinner doesn`t mean you have to go off the budget. An array of top-notch wine producers offer premium wines for reasonable prices. The safest road to take is to hold on to the classics. While some might want to take the unpaved road, guest dinners are not the right occasion. It`s better safe than sorry. Now, let`s take a quick look at the best food-friendly wines for your upcoming family dinner.
1. Napa Valley Chardonnay
Classic oaked Chardonnay is a dry, medium to full-bodied white wine with moderate acidity and alcohol content. Californian Chardonnay offers a creamy and buttery structure, perfectly balanced with peach, pear and pineapple flavours. On the nose, you can sense the magnificent notes of apple, pineapple, jasmine and caramel.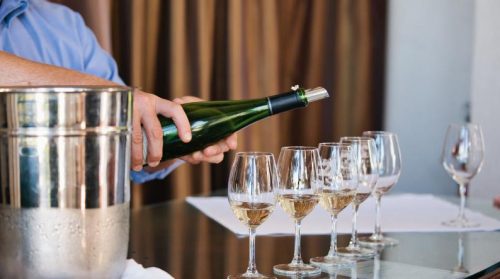 Food Pairings: Rich and hearty salads, pan-fried fish or chicken with creamy-buttery sauce, lasagna, aubergine parmigiana or it will go well with japanese restaurant styled champon.
2. Champagne
Champagne is commonly associated with elegant fiestas and important life celebrations. But is there a better way to make your family feel more special and honoured than by popping a bottle of the finest champagne? Of course, this doesn't necessarily imply that you have to spend a fortune for this pleasure.
For instance, Champagne Soutiran Grand Cru offers a unique taste and quality for less than $50. Full-bodied, elegant and velvety, this Grand Cru Champagne provides a creamy mousse texture with enchanting aromas of baked peaches, pears and star anise. On the palate the dominating Pinot Noir is perfectly balanced with stone-salty minerality, native to the Champagne terroir.
Food Pairings: It is the easiest wine to serve with nutrient dense food. You can pair Champagne with almost anything, from snacks and appetizers to light or heavy meals, or sweet and creamy desserts. Whatever you choose, you won`t make a mistake.
3. Provence Rosé Wine
Provence Rosé is the most popular Rosé wine in the world. Elegant dry minerality and delicate fruit flavours, with perfectly balanced freshness and acidity. The well-crafted structure makes it the perfect tablemate for versatile plates and courses. Miraval is the world`s best-seller among Rosé wines at the moment. For less than $30 you will get a perfect crowd-pleaser and delicious wine and food matching.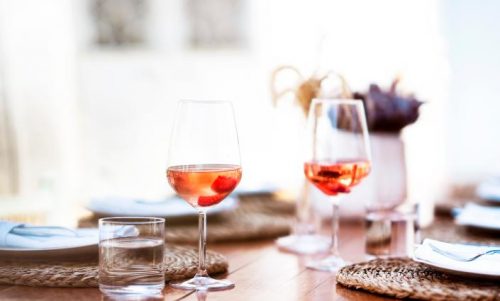 Food Pairing: Salmon and other seafood, soft cheese, charcuterie, chicken salad, quinoa tartelettes, duck confit, and olive tapenade crostini.
4. New Zealand Pinot Noir
The cool South Island regions of New Zealand produce one of the most outstanding Pinot Noir wines in the world. With a stellar ranking among the top 2% of all wines across the globe, Craggy Range Pinot Noir takes the top spot among the best wines produced in the country. With a medium body and high acidity, the wine bursts in dark fruit aromas with a touch of umami component. The taste offers a rich and fruit-forward entry with hints of dark plums and chocolate. You can also taste the fine tannins and spicy notes.
Food Pairings: Highly versatile and food-friendly. You can pair it with light dishes like salmon or chicken, but also with hearty red meat and game plates.
5. Chianti
Medium-bodied and highly tannic, the most popular Tuscan wine offers vibrant acidity complemented with cherry and earthy flavours Querciabella Chianti is famous for the marvellous dry flavour, floral aromas and notes of red fruits, spices, smoke and game. The tannins are perfectly balanced with the fountain of cherries on the palate and gracious structure.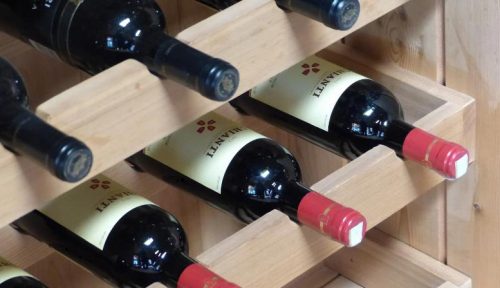 Food Pairings: Chianti makes the ultimate pairing with tomato-based meaty dishes, pasta meatballs, lasagna, pizza, and chicken Parmesan. Thanks to the umami flavours and high acidity, it can be paired with almost any food you like.
"As long as we have wine, family dinners will be fine"
 Cheers!