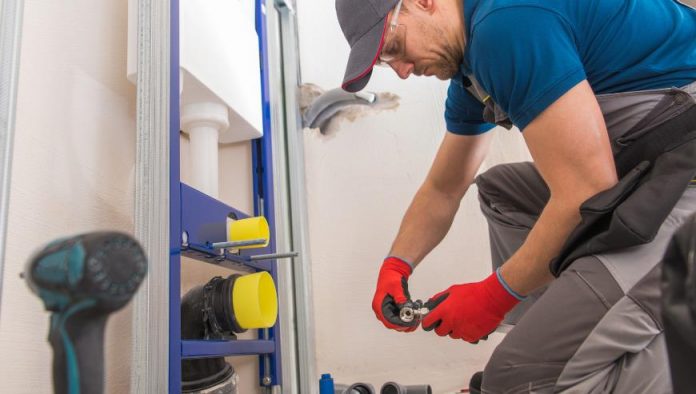 Regardless of the type and size of your bathroom, a toilet is a must-have and often the most frequently used fixture. However, there is not much attention paid to its type and style of it. Choosing the right type of toilet according to your bathroom size, layout, and aesthetics requirements can play a big role in improving your comfort levels. One such popular type of toilet is the back-to-wall toilet. It sits on the floor with a completely concealed cistern that makes it an attractive choice for most homeowners looking for a better alternative to standard toilets.
In this article, we are going to explain what BTW toilets are and how these compare with other toilet types.
What is The Back To Wall Toilets?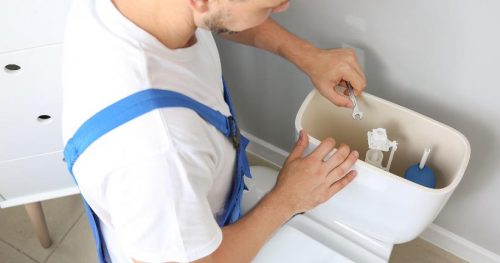 The back-to-wall toilet is simply a floor-standing toilet that fits against the wall with a cistern inside it or in the WC unit. It is different from the standard close-coupled toilet that has an exposed cistern but still sits on the floor, unlike a wall-hung toilet. Due to such a design, you get various advantages that range from aesthetically pleasing design, space-saving, suitability for small bathrooms, easier cleaning and maintenance, etc.
Your Installation Options for Back-to-Wall Toilet
If you plan to get a back-to-wall toilet, then there will be two main options to consider.
Option 1. Back to Wall Toilet with Wall Fitted Cistern 
In case you decide to fit the cistern inside the wall, you will need to fit the toilet pan against it. The cistern will be completely hidden side creating a similar aesthetic that resembles a wall-hung toilet. It means you will only have access to a bowl with a cistern inside the wall. Such cisterns have a visible button that, when pressed, activates the cistern. It is a popular choice only when your wall is sturdy enough, and it can fit inside the wall. It will therefore take more time and may be a costly installation.
Option 2. Back to Wall Toilet with WC Toilet Unit
If you cannot fit the cistern inside the wall, there is another possibility to install a btw toilet. You can simply get a WC unit that has a concealed cistern fitted in it. So, a toilet bowl fits directly against a WC unit completing the installation. There are various types and colours of WC units available in the market to fit with a back-to-wall toilet bowl. You can buy the one in your choice of colour to match it with other furniture units. The upper space on top is suitable for placing any bathroom essentials.
Advantages of a Back-to-Wall Toilet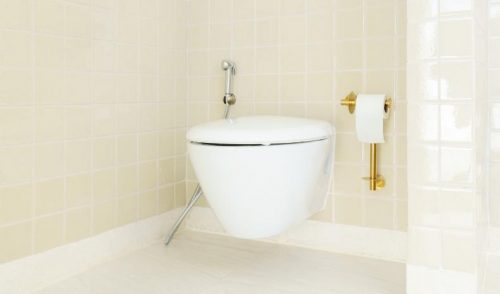 There are the following advantages of back-to-wall toilets.
BTW toilets can be a suitable choice for cloakrooms and small bathrooms. Many homeowners prefer these as an aesthetically better option in comparison to the standard close-coupled toilets.
These toilets offer more space-saving than standard toilets. That means if you are short of space, then having BTW toilet is a better choice.
When it comes to improving bathroom aesthetics, then there are multiple ways to use the back to wall toilet. For example, a WC unit can be matched with a vanity unit, and its top side can be a suitable space to keep some decorative elements.
Another advantage of btw toilets is easier cleaning and maintenance. Since these toilets have cisterns inside the wall or a WC unit, there is less area to keep clean.
Back-to-wall toilets are inevitably more modern than the standard close-coupled toilets. Therefore, if you want to create a contemporary outlook in the bathroom then it can the right option for you. Since modern designs are trending towards minimalism and sleekness, a btw is a type of toilet that you may need.
Cost of Back-to-Wall Toilets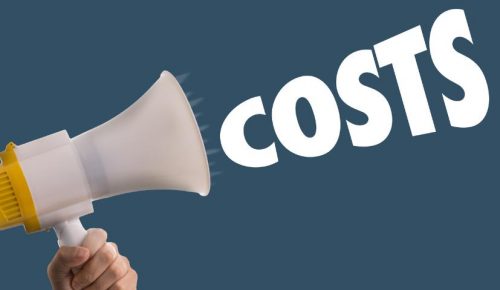 As discussed earlier back to wall toilets comes in two parts. It is up to you to get the complete set of get them separately and then fit them together. Being two parts also have an impact on its costs of installation. The overall costs go over the standard close-coupled toilet. Considering the WC unit that is built with MDF wood, such costs are justified too. In addition that the unit price, the costs of installation are far higher than standard close-coupled toilets. The WC unit and Toilet bowl cost around 300£, and you may also have to pay the plumber for the installation depending on the time spent.
Final Thoughts
Back-to-wall toilets is a wonderful option that can be a practical choice for most bathrooms. We have discussed various advantages and options to work with btw toilets. In case you are looking for the one for your bathroom, make sure you make the right choice between a wall-fitting cistern and a WC unit.