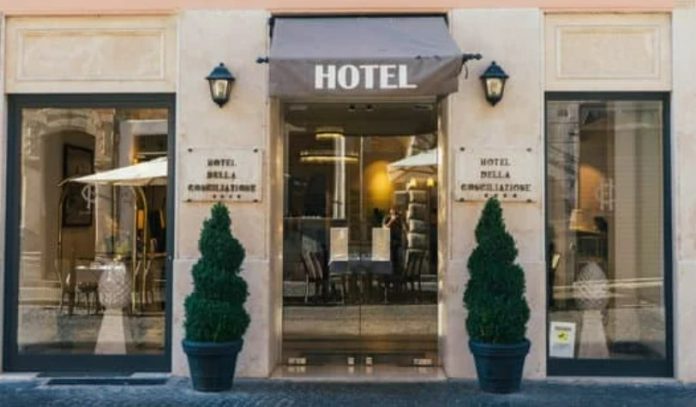 The tourism and hospitality industry is steadily growing. Travel may have been halted in recent years. But now, the international borders are slowly re-opening. This fact makes starting a hotel business an attractive opportunity for prospective business owners. When a hotel is something you've long dreamed of owning, it's about time to make that leap of faith, take that risk, and start a hotel business.
It's a good start when you're armed with the knowledge and fact that the hotel industry is booming. Now, you just need to beef up your knowledge more about the hospitality sector, and everything it takes for your hotel business as a profitable business. The goal should be for your hotel to be a well-loved choice by travellers coming to your location.
In this guide, you'll have a rundown of the basics you need to know about when starting and running a hotel business.
The Basics Of Starting A Hotel Business
1. Undergo A Market Research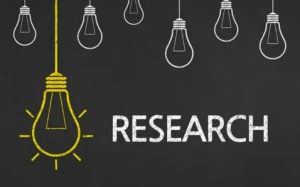 As is the case with opening any other type of business, undergoing primary research in the business,  is a very important step to accomplish. This is needed so you'll have insights and a good understanding of where you'll fit in the market.
Your hotel market research will comprise the following:
Location: This dictates the region your hotel will belong in.
Hotel size: The size will determine the number of rooms your hotel will offer.
Property type: Hotels are not all the same. There are resorts, hostels, airport hotels, boutique hotels, resorts, all-inclusive hotels, and care homes to name a few.
Star rating: The rating depends on the amenities (e.g., when the property has Bursali Towels)
2. Find A Market Need
While it may seem like hotels are saturated across various locations around the world, you may be surprised to learn that there are still some areas in need of them. Even a busy city can use another hotel, especially during the peak seasons. Consider this an advantage. Then, get started by being hard at work with finding a market need.
This means studying and assessing various potential locations for your hotel. On top of the market need, the potential location of your new hotel should also be a place you can easily visit from time to time.
3. Study The External Factors That Affect The Hotel Market
There are several factors that can affect the profitability of your hotel. Those market drivers include:
Inbound trips by international or non-local travellers: This refers to the trends in international visitor arrivals in the location where you're slated to build your hotel. A rise in inbound trips by international travellers is a good thing. It means a rise in the demand for hotel rooms.
Domestic trips by locals: This refers to the trends in local traveller arrival, usually centred around business travel.
Consumer spending: This refers to how much the majority of the travellers to your location are willing to spend on accommodations.
Consumer confidence index: This refers to how confidence in travel affects customer spending, especially during recession or 'financially harder' days.
4. Be Familiar With The Qualities A Hotel Business Owner Needs To Have
Of course, as a potential hotel business owner, you need to have a background in hotel and business management. It's a plus if you've taken that course in the university, or at least had training and certifications. It's harder to command a ship when you don't know how to sail.
On top of those qualifications, you'll also need to have the traits and characteristics of a good hotel business owner. Typically, those traits should include:
A desire to serve others, your clients
A good ability to juggle different jobs, especially during the start-up phase like when you could not afford to have a lot of staff yet
Good leadership
An interest in travel and vacation
Entrepreneurial mindset, focused on growing hotel revenue.
5. Equip Yourself With A Good Hiring And Training Process
Hiring and training staff is a serious thing to do. After all, what's a hotel without the staff to help you run it? For starters, you need to equip yourself with information on the local labour laws where you plan to put up your hotel. This is necessary to ensure you're not going to fall into any labour dilemmas that come along with non-compliance with legal standards.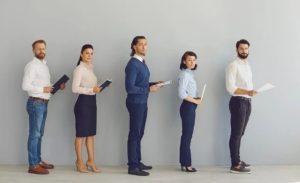 Along with knowledge of the labour laws, you have to create strong hiring and training strategies. This refers to how you plan to recruit and retain the employees you have. For starters, it's a must to have hospitality-minded employees to contribute to an overall memorable guest experience.
Conclusion
As you can see, starting a hotel business can be likened to running just about any other type of business. There's a lot you have to do for you to be a successful hotel entrepreneur. Your hotel should give delight and glee to your clients, such that your customer service becomes top-notch.
Planning is always crucial, and that begins with the guide you've just gone through. When you've worked hard to have a good start in anchoring yourself in the local market, you may just be more successful at capturing the mindshare and interest of your current and future guests.