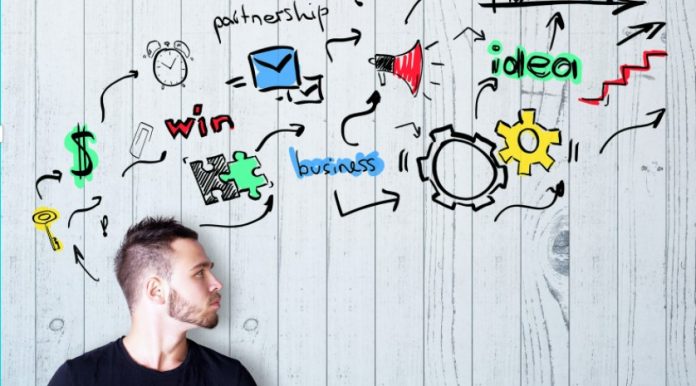 The thought of starting a business and being your own boss is exciting until you realize all the things involved. Creating a profitable business will require time and involve risks, depending on the business model.
For business founders, the stage of conception is always the most important because this is where many vital decisions that sustain the business are made. If you have a faulty business idea stage, it will be glaring at the execution stage.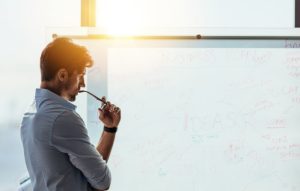 If you've considered and are willing to take risks to start a business, there are many low- to high-cost small business ideas you can try. For example, you can go into cryptocurrency trading – where you buy Litecoin or other digital coins and trade. That's just one; below are several other profitable business ideas you can try in 2022.
Profitable Business Ideas
1. Dropshipping Business
Dropshipping is one of the easiest small business ideas to implement; you can start with zero capital. In dropshipping business, you're like a middleman between third-party companies and your customers. It is a fulfilment business model where the third-party company ships goods and inventory to customers on your behalf.
You can work with local and international suppliers; you only need to establish a relationship built on trust. Trusting your suppliers is essential because your brand will be gravely affected if they turn out to be unreliable.
2. Blogging
Another cost-free business idea you can implement is blogging. Blogging is not entirely cost-free, though, especially if you want to make reasonable profits from it. There are blogging sites, like WordPress, that give you a free platform to start your blog.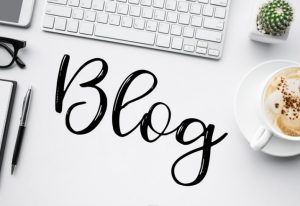 On WordPress, you only need to create content and publish it to get your blog going, like some photos or videos and with the help of an automatic photo editor, you can perfectly edit your content. However, you will need to upgrade to a paid subscription package to begin making profits; it's not expensive. To start as a blogger, you have to consider areas you can blog on which should be reflected on your business cards and remain consistent. As you build a target audience for your blog posts, you'd always want to keep them expecting more and the best way to do that is to remain consistent.
3. Write and Launch Your Book
This may be cookbooks, comic books, fiction and non-fiction novels, poetry books, and more. Some people shy away from writing a book because they don't think it is for them. But, we believe anyone can write; if you can read, then you can write.
Moreover, you can start this without capital; publish your book as a print-on-demand e-book. Print-on-demand is a safe way to test the waters and begin self-publishing. With an e-book, you can easily market your ideas to a global audience, get paid in cryptocurrency, and build on that in subsequent books.
4. Create Online Courses and Digital Products
We've seen people make millions on social media selling just one online course in one day. The secret is finding out what the audience needs the most, solving the problem, and presenting it to them. Find information useful enough that people will be willing to pay anything for it; then, sell it.
The digital products you can sell can range from licensed stock photos to original instrumental beats. Also, if you have a talent you can turn to a digital product, consider packaging it into a new income stream.
5. Sell Yourself
This is a non-passive but lucrative way to employ yourself, where you sell your skills that are in demand. In this business model, time is your best investment and inventory. You only have a few hours a day to spend, but that makes it easier to get up and run.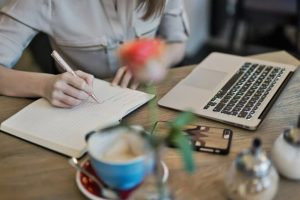 For example, if you've got writing and designing skills, you can sell yourself to brands that need your skill. You can either offer these skills as an ongoing service, like freelancing or begin a consulting business where you advise people on projects.
6. Start Online Fashion Boutique
You may consider creating a fashion boutique online if fashion is your thing. No, you don't necessarily have to be a fashion designer job; you can sell other vendors' items – via dropshipping, for instance. You can sell anything from dresses to swimwear to shoes and accessories and get paid in Bitcoin, Ethereum, Dogecoin, Litecoin, or any other digital currency.
7. Handcrafts and DIY Goods
If you know how to create things, whether DIY soaps and the likes or leatherworks, you literally have business in your hands. However, this business idea will require some purchases, shipping, inventory management, and the like. You can take business loans and begin with a small batch or per-order basis until you can go bigger.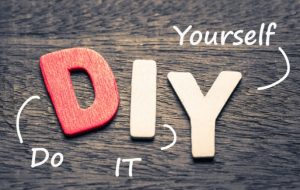 In conclusion, the self-employment world is a challenging but rewarding one. If the problem is getting capital to start a business, you can always begin with no-cost ideas and grow from there. The internet has made starting and sustaining a business easy; you only need to figure out what works for you.