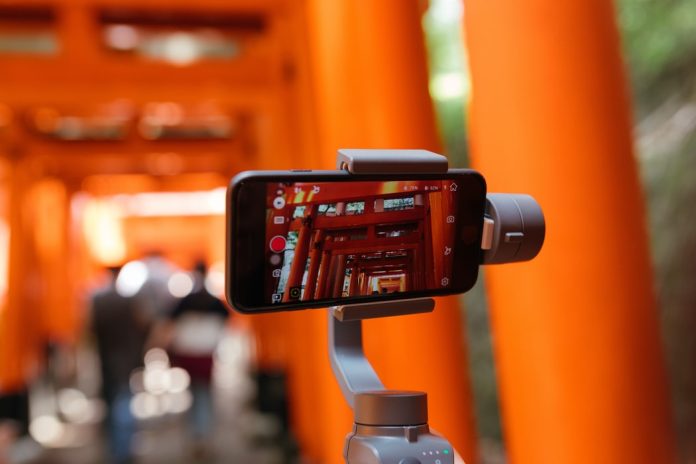 Are you looking to impress your target viewers by making an incredible video?
Then you must know the step-by-step process to take, organise, edit, and export your video footage.
Besides knowledge about video and audio filters to enhance videos, you must consider factors that fit your style.
Some aspects include blending sound effects, voiceovers, background music, and other imperative audio & video elements that any professional video editor knows.
How To Edit Videos Like a Professional?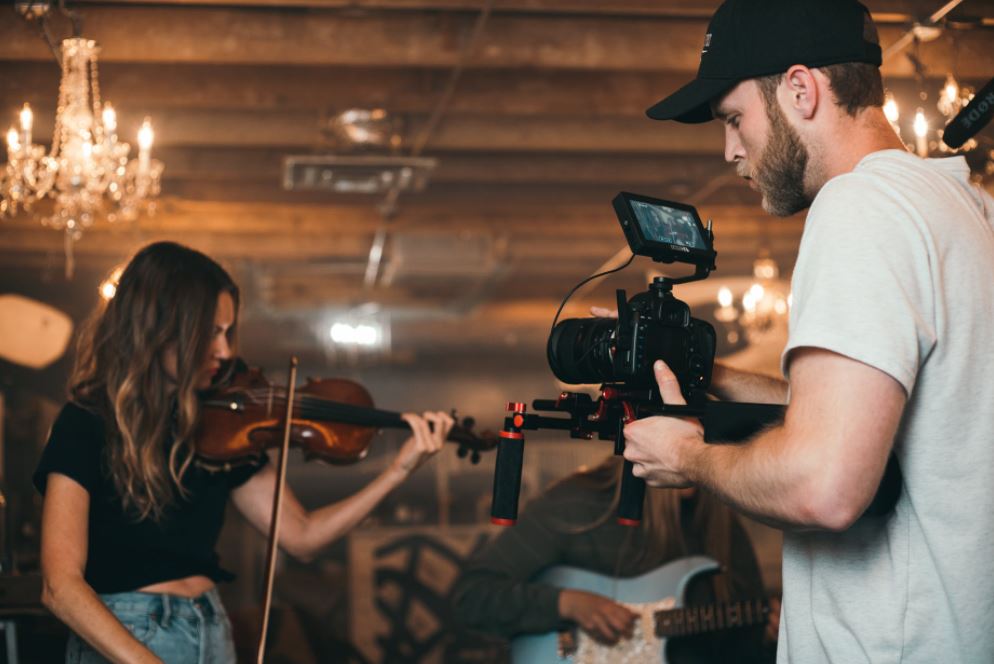 Want to know how to edit videos like a professional?
High-quality, engaging videos create a higher marketing value and ROI, which can be quickly created using robust video maker software while looking highly professional.
Here are tips everyone must know before considering any video production and editing.
1. Comprehensive Planning
Extensive planning is the key to making professional videos. All videos should tell a story, and every story includes a beginning, middle, and end. Plan your story and think about how you will interpret it to your target audience.
If you know how your finished video will look before you start editing, that's one of the factors to make your video experience successful. It's best to start off with a storyboard for your video so that all the steps of the video production are clearly set out.
2. Maintain a Project Directory
It is imperative to make a project directory each time you start managing a project. You cannot throw everything on your desktop and hope to reap the best outcome. It does not work like that!
You should create a different project folder and sub-head that folder with more labels such as raw footage, photos, graphics, sound, music, etc. Labelling individual files with their content description will ensure the data is well-organised and segregating each label will result in a speedy workflow.
3. Choose Your Video Maker Wisely
Remember that you can only improve the video editing process if you have chosen the right video maker. While selecting a video editing software, it is vital to consider a few aspects. Precisely for what you need the editor for, ease of software use, video format support & GPGPU-acceleration, customer support, special effects including music or other perks, and of course, your budget. Instead of opting for the latest, and most advanced video editor, choose what works for you and fits your editing style.
In addition, identify the video editors' usability, features, and digital interface. It is all about control when choosing a video maker. If you want to throw some clips together and add some titles, YouTube editor or Windows Movie Maker will work for you. However, if you're going to layer your videos with stunning effects, you might need to opt for a specialised video maker compatible with video editing needs.
4. Know the Magic Number 2
Could you ever imagine what will happen to your data when your hard drive or memory cards crash? Thus, always keep the copy of your project directory on an external hard drive or another reliable device. Conclusively, one should always know the magic number 2 — back up your data on at least two devices.
You can archive your project directory. When the project is on the verge of completion, you must transfer the files onto another external drive and delete them from your computer. It is best to possess dual copies of the project while freeing up computer space.
5. Colour Correction
You must focus on adding colours, enhancing video effects, and making colour corrections. There are two pivotal elements: colour correction and colour grading. In the absence of any of them, no matter how good the content of your video is, there will always be an essential element missing in your footage solely responsible for grabbing your audience's attention.
Colour correction ensures that the colours of footage are consistent in each scene, be it brightness, saturation, or contrast. Hence, colour correction is indispensable for maintaining visual consistency. In contrast, colour grading provides your video with a different look by showcasing clips as real as possible. Moreover, colour grading is also used to show flashback scenes to your viewers by using pre-sets like monochrome or sepia.
6. Select Background Music
Selecting the right music/instrumental track that suits your video footage helps to make critical moments more effective. It is the best way to trigger emotions from your target audiences.
The safest option to feature your video with a song is to get music from a royalty-free music provider. Music is usually included in the production budget if you do a professional project.
7. Avoid Jump Cuts
Are you worried about maintaining the flow in your video? Trimming the unnecessary 'uh' and 'um' after every breath is essential to ensure that your video footage will not look unprofessional.
The best part is to layer additional video clips to hide these awkward moments. If you can cover it with relevant content for your marketing, it will look like the person in the video spoke without a hitch and make it easier for your audiences to follow along.
8. Trim the Superfluous Content
Trimming unwanted frames while cutting the footage into separate clips should not be ignored. It will ensure you highlight important events you want to showcase to your viewers.
9. Watch Video Editing Tutorials
Creating compelling video content for social media and other online channels becomes easier by watching tutorials on YouTube, reading blog articles, and different educational and informative websites. Many tutorials are easy to access and are free to watch. Besides, some reputable video editing services share informative guides on different processes, such as making intros, inserting different elements, adding texts, etc.
Moreover, video tutorials allow you to complete specific tasks and improve video content immensely. The only thing you need to ensure before watching any tutorial is the video editing software and the computer you are using. As the functionalities of each video maker may vary vastly. So, it is better to ensure your video editor and computers' software (Windows/iOS) are compatible.
The Key Concept for Video Editing like a Pro
By now, we hope that you have learned to edit videos professionally, no matter if you are a beginner or seeking some advice to edit videos better. Hopefully, the above tips will help you master and cut your editing time in half and, in the end, yield impeccable marketing results for your business.