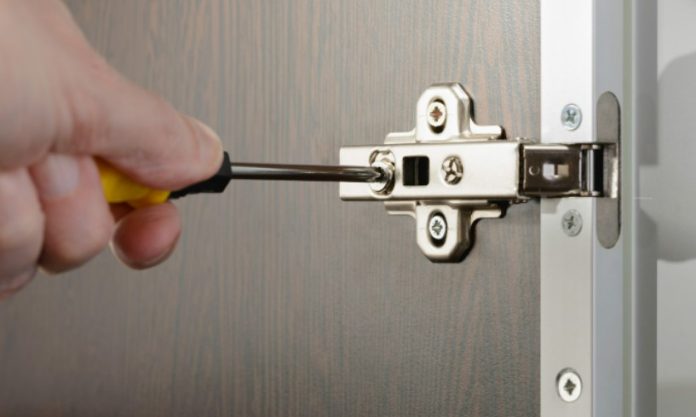 If you are planning to change the old hinges for new ones, or you do not know which size to choose or what type you should go for, here we will answer some of the questions that you might be asking yourself all the time. You will not have to worry any longer – you will find out about everything you are curious about.
All about Cupboard Hinges
How much strength do cabinet hinges have?
Cupboard door hinges have been made of high quality products, so they can definitely endure a lot more than you can imagine. Depending on the type of hinge, some of them can hold weight even up to 90 kg. And those are so-called heavy duty hinges. If you want hinges only for a kitchen cupboard or the cabinet in the bathroom or garden room, you do not need hinges of this type. Simple, regular hinges which are commonly used for kitchens will be enough for you.
How to choose a proper cupboard hinge?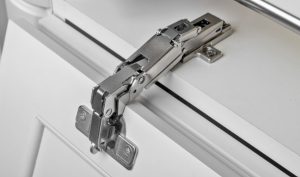 If you are wondering how you should actually choose a cupboard hinge, we will explain it shortly here. You should check what type of hinges you already have in your cabinet. You should remove them and measure the hole of the hinge – not the hinge itself. Measuring one hole is certainly enough, because they are often of the same size. When you are done with that, you can start searching for new hinges.
Can you exchange the old hinges for new ones?
Yes, of course you can and sometimes it is even recommended. When the hinges or the cupboard itself is damaged even just a little, it is the time to change the cupboard or just the hinges. Replacing them does not have to be a difficult work to do and you will be surely able to do it by yourself if you do not want any kind of help. You do not need any plumbing companies or essential tools for it, and you also do not need a lot of time for it.
Where should you place the cabinet door hinges?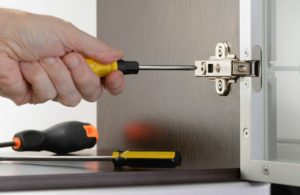 Typical kitchen cabinet usually needs just two hinges, so you should place them in the corners of the cabinet. If you have a really tall cabinet or the one that will carry more weight, having a third hinge is a good idea. Then, the third hinge should be placed in between those two hinges. Thanks to that, the construction will be stable and solid, so you will not have to fear anything this way.
Where should you put the hinges first?
Cabinet doors? Frame? What should be first? If you want to do everything correctly, so that you will not have to put up with needless situations, or even dangerous ones, you should follow the instructions. Everything needs to be connected and attached well, so you need to mount the hinges to the doors first, before you install them to the cupboard later on. This way, you will get a rock-hard construction that will be impossible to break.
Now your knowledge about the hinges has increased a little. You will not have to worry about those things any longer and you will be able to enjoy the cabinet with hinges on it immediately and you will also be safe as well!