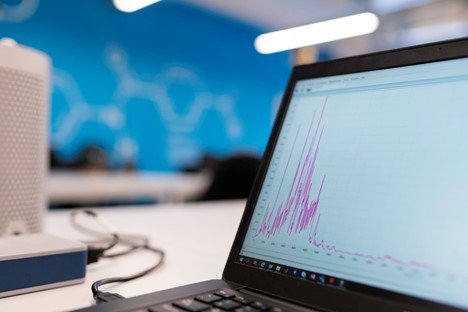 If there's one thing you can count on in digital marketing, it is the vast amount of available data that you can measure, track, and analyse to determine exactly which parts of your marketing plan are working and what you can do to improve the results.
One of the most important among these metrics is the cost per acquisition (CPA). This metric is worthy of your time and attention because it represents the total amount of money you're spending to acquire a lead or instigate them to perform the desired action.
We've talked to our friends from a leading custom web design company Digital Silk and created this short guide, which will focus on five excellent tools you can use to keep your acquisition costs as low as possible. Let's get right into it!
Top 5 Customer Acquisition Tools You Should Check Out
As you might imagine, there are tons of tools out there to help you acquire customers more efficiently. These tools are designed by industry experts and trusted American digital marketing companies that understand what it takes to convert a lead into a prospect and a prospect into a paying customer.
Perhaps more importantly, they also understand what small business owners and marketers care about, so they've been able to make these tools easy to set up and manage.
Without further ado, let's get onto the list.
1.      Unbounce
This landing-page software tool gives business owners and digital marketers the ability to build high-converting landing pages without coding knowledge. Unbounce presents its users with a drag-and-drop builder, enabling them not only to create but also launch and test their landing pages.
Pricing starts at $79 per month, but there's also a free 14-day trial which comes highly recommended.
2.      Drift
Drift's tagline is "turning conversations into conversions." OK, that isn't really their tagline, but it should be.
Instead of using the typical sign-ups and forms, Drift's intelligent chatbot connects your prospects with your sales team, asking a series of qualification questions in the process. These questions are designed to identify the best leads based on what matters most to your organization.
This does wonders in reducing the sales cycle duration and using your sales reps' time more efficiently, as they are only ever working with highly qualified leads.
Best of all — pricing starts at $0.
3.      Qualaroo
The pop-up surveys from Qualaroo help marketers collect lots of additional information from their website visitors and app users. Over 100 survey templates and many more question types help you understand what it takes to turn your prospects into loyal customers.
Branching, advanced targeting, and skip logic allow you to target specific audiences and enable you to accumulate just the data you need to create a bulletproof marketing strategy.
Pricing starts at $80 per month, but, as you might imagine, there's a free trial program available as well.
4.      OptiMonk
At the best of times, your conversion rate might reach 4–5%, which means 95% of users will leave your website without converting.
OptiMonk allows you to tap into this vast pool of prospects by offering exit-intent pop-ups designed to help you capture abandoning visitors' attention with deals and special promotions.
Over the years, the company has expanded. It now offers a complete on-site messaging toolkit, letting business owners and marketers aggregate feedback, reduce shopping cart abandonment, improve conversion rates and increase subscriber counts.
A basic account is free, while premium features start at $29 per month.
5.      MailChimp
The marketing automation platform Mailchimp lets users design and share email ad campaigns with clients, prospects, and other relevant entities.
The automation tool also lets marketers collect valuable data to help them acquire more potential customers, create reports, personalize their emails, and run A/B testing campaigns.
There is a free basic account option, while the premium options start with the Essentials plan at $9.99 per month.
Honorable Mention: Outgrow
If you need to create quizzes, forms, calculators, and other interactive content that can help boost your lead generation efforts, Outgrow is the tool for you. For example, whenever you discuss financial figures and costs in your blog content, you can use these calculators to add value for the reader.
The analytics features include the ability to track search engine traffic and target your sales outreach. If used correctly, this tool can be a tremendous asset in reducing acquisition costs and boosting your conversion rates.
Wrapping Up
A well-thought-out customer acquisition process includes a strong marketing strategy that involves targeted ads, content creation, live chat, and lots of testing. Thankfully, lots of these aspects are already automated by apps and SaaS tools. But you may also want to check out some seo project management tools to monitor how your marketing strategies are performing.
If you're not sure where to start with your customer acquisition efforts, start by identifying your target audience and figuring out how they like to communicate with brands. Once you have an idea about how to acquire customers, you'll find it a lot easier to choose the right tools. Good luck!