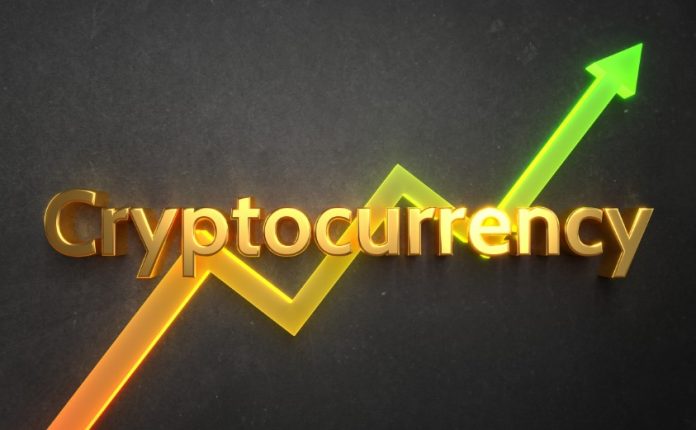 In the previous years, a lot of things have happened that transformed cryptocurrency. Its massive growth is becoming faster, but its future is still vague. Some analysts and experts declare that cryptocurrency in the worldwide market will grow more than triple in the next 10 years.
Cryptocurrency is currently becoming a global phenomenon, although a lot of learning and study is still needed to be acquired in this evolving technology. With the technology's continued evolution, some are getting worried and concerned about it, thinking about its capabilities to mess up the traditional financial systems.
Cryptocurrency's enormous growth drives many individuals to invest in. Although it's quite promising, knowing its great potential to multiply profits, crypto investing involves risks. Before you decide to risk your capital and invest in cryptocurrency, make yourself prepared and equipped with reliable and necessary information.
Learn those things from the experts. Another reliable source is Fintech50. It provides finance and crypto market in-depth analysis and thorough research to help guide crypto traders and investors in their trading and investment path.
Trustless Systems (The Truth About It)
Bitcoin and other cryptocurrencies believers declare that these financial platforms are naturally trustless systems that are not directly tied to any government, nation-state, or body. Some argue about cryptocurrency being superior to traditional physical currencies since it is not dependent on like the U.S. federal government.
Joseph A. Grundfest, a former commissioner of the SEC (Securities and Exchange Commissions), and an expert on financial systems emphasised that whether many argue on cryptocurrencies, they are not trustless at all. Crypto still relies on the underlying infrastructure powering many cryptocurrencies such as Bitcoin.
Increasing Number of Investors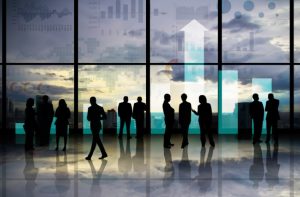 In the global cryptocurrency market, investors have been increasing tremendously. The recent growth has been massive. More people are jumping into crypto trading and investing, knowing how easy it is to access digital assets. Due to the increasing numbers of cryptocurrency investors, the digital coins ranked in 4th place following real estate, stocks, mutual funds, and bonds in CNBC/Momentive Invest in You survey.
The Future of Bitcoin
Many people are having arguments about Bitcoin, whether it will soar high in the future or be massively dump. Kenneth Rogoff, an Economics professor at Harvard University, declares that the total market capitalisation of cryptocurrencies might explode in the future five years and will massively grow to $10 trillion due to crypto advocates' overwhelming sentiment.
Bitcoin is generally a good sign in the crypto market because it's the biggest cryptocurrency by market cap. The rest of the crypto assets tend to follow Bitcoin's price trend.
Bitcoin's volatility is the reason for long-term investors to stay steady and not be affected by its short-term swings to avoid any emotional reaction.
Cryptocurrency's Future
As institutional money enters the market, many economic analysts predict an upcoming change in the crypto market. In addition, there is a bigger possibility that cryptocurrency is going to float on Nasdaq. If this happens, it would add credibility to the blockchain and how it can be utilised as an alternative option to traditional currencies. Other experts said that crypto needs only a verified ETF (Exchange Traded Fund). It would become easier to trade and invest in Bitcoin with a verified ETF.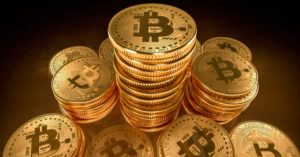 However, there are still limitations that cryptocurrencies are currently facing. Technological advances are currently working on the algorithms to avoid issues such as hacking virtual vaults, or digital assets that can be wiped out by a computer crash.
Cryptocurrency Regulation
Cryptocurrency's popularity also terrifies others that it will come to the point of regulation by the central government. It will destroy the concept of its existence fundamentally. Crypto regulation might also affect its value in its already volatile nature. In the end, the cryptocurrency community should live with digital assets becoming regulated around the world.
Some experts believe that regulation can benefit the industry. Ben Weiss, co-founder and CEO of Coinflip, said that Crypto regulation is beneficial for everyone. He pointed out that regulation will eradicate the debate about its future and drive more people to have confidence in cryptocurrency.
Many institutions also will adopt in the cryptocurrency world. In fact, there are mainstream companies across numerous industries that find interest and invest in cryptocurrency and blockchain. For instance, AMC declared recently that it will now accept Bitcoin payments.
Moreover, Fintech innovation industries like Square and Paypal are also adopting crypto by letting users buy digital assets on their platforms. Bitcoin payments also continue to be accepted on Tesla. Therefore, more investment funds, governments, and corporations are constructing their economic strategies and investments to make sure they are well-positioned in many years to come.
As regulation of cryptocurrency continues to happen, its ecosystem will also expand. It might be the solution for the healthy development of the industry. It can help lessen the speculation among crypto assets as more individual and institutional investors will confidently come into the crypto market. Government regulation of cryptocurrency will attract more banks and bigger companies to incorporate decentralised finance (DeFi) and cryptocurrencies into their businesses.
Experts predict a wider adoption of the crypto space in the future, given how big institutions are now joining the growth of cryptocurrency, which adds more credibility to it.
The Metaverse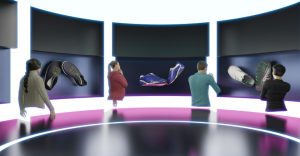 Although there is a lot of fear, scepticism, and downright hostility about the concept of the metaverse, many believe that it will become the place where cryptocurrency and retail shopping merge. Some experts believe that consumers in the next few years will recognize the effects of spending digital currencies through the metaverse while some businesses start making money in Defi (Decentralised Finance).
However, the issue with the metaverse is that there is still a need for a lot of technological advancement and evolution to make it smooth and easy to access by everyone. The metaverse's concept, for now, might be confusing, but experts believe that it's the future, and people will get used to it when the time comes.
Conclusion
All types of investments are risky, especially in the cryptocurrency market which is known for its high volatility. That's why it's necessary to seek the right financial advice from experts, and do thorough research. Aware of crypto scams and trade and invest with caution.